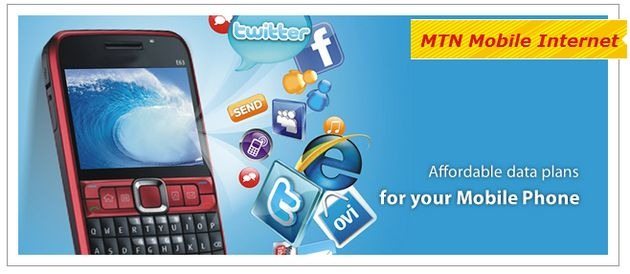 UPDATE August 11, 2012: Looks like MTN Nigeria is scared of losing tons of business and they've reverted back to the old plans again. I just hope they've found a way of managing the congestion on the network from their ever increasing night plan users. A download speed throttle would go a long way in curbing the menace.

You can still access the old data plan subscription fees and codes at the following links: Source 1, Source 2, Source 3

Update November 22, 2012: MTN and GLO have launched an internet data war. They've increased their data allowances across the board. Find the revised data plans in the table below
Looks like MTN has decided to offload "leechers" on their network in a bid to improve their internet services as they've just revised their data plans leaving the cheapest plans out of the mix.
Subscribers now have to pay as much as N7,000 to access 3GB of monthly internet data.
I bet you that it won't be long before Globacom Nigeria and the rest follow suit and when that happens, the Nigerian populace that love their cheap internet would have no option than to get a BlackBerry device.
Here are the new MTN Nigeria Internet Data Plans as from November 2012
| | | | | |
| --- | --- | --- | --- | --- |
| Bundle Plan | Data Volume | Price | Validity | Activation Keyword |
| 10MB | 10MB | N100 | 24hours | Text 104 to 131 |
| 25MB | 25MB | N400 | 7days | Text 105 to 131 |
| 100MB | 260MB | N1,000 | 30days | Text 106 to 131 |
| Daily | 150MB | N500 | 24hours | Text 103 to 131 |
| 250MB | 325MB | N1,300 | 30days | Text 109 to 131 |
| 500MB | 750MB | N2,000 | 30days | Text 110 to 131 |
| 1GB | 1.5GB | N3,500 | 30days | Text 111 to 131 |
| Night | 4.5GB | N2,500 | 9pm-6am everyday | Text 102 to 131 |
| Weekend | 4.5GB | N3,000 | 9pm Fri – 6am Mon | Text 108 to 131 |
| Daytime | 4.5GB | N6,000 | 9am – 9pm | Text 107 to 131 |
| 5GB | 7.5GB | N8,000 | 30days | Text 101 to 131 |
| 2 Hours | 100MB | N250 | 30day | 2H to 131 |
| 20 Hours | 1.5GB | N1,500 | 7days | 20H to 131 |
| 100 Hours | 3GB | N5,000 | 30days | 100H to 131 |
| 300 Hours | 10GB | N13,000 | 90days | 300H to 131 |
Out of bundle tariff of 5K per KB remains
Thanks to Trae for the heads up

Share