Playing the lottery for fun is something I discovered 11 years ago in the UK thus I was quite ecstatic when I stumbled upon the Western Lotto Nigeria's website and discovered they offered games based on formats of foreign lotteries such as MegaMillions, EuroMillions, UK Lotto, Powerball & EuroJackpot.
I signed up in January 2018 and it has been a good experience up until April 2018 when I started noticing that the system wasn't crediting my account accordingly and was acting bizarre. In fact there was even a scenario where I won something but the system reported it as a complete loss.
My saving grace is that I can be very paranoid for Africa so I mainly play games whose results I can check on foreign websites.  What I do is purchase tickets online, take screenshots of my numbers and then fill them into result checkers such as that offered by the official National Lottery UK. Whenever a lottery runs, I check the National Lottery UK app first to see if I've won anything before reverting to Western Lotto to see if I have been credited or not.
This singular act has saved me from lost earnings on the Western Lotto Nigeria website as I honestly don't know if it's a glitch or a intentional act.
The screenshots below show my encounter with their customer service agents when this first happened and eventually it was rectified.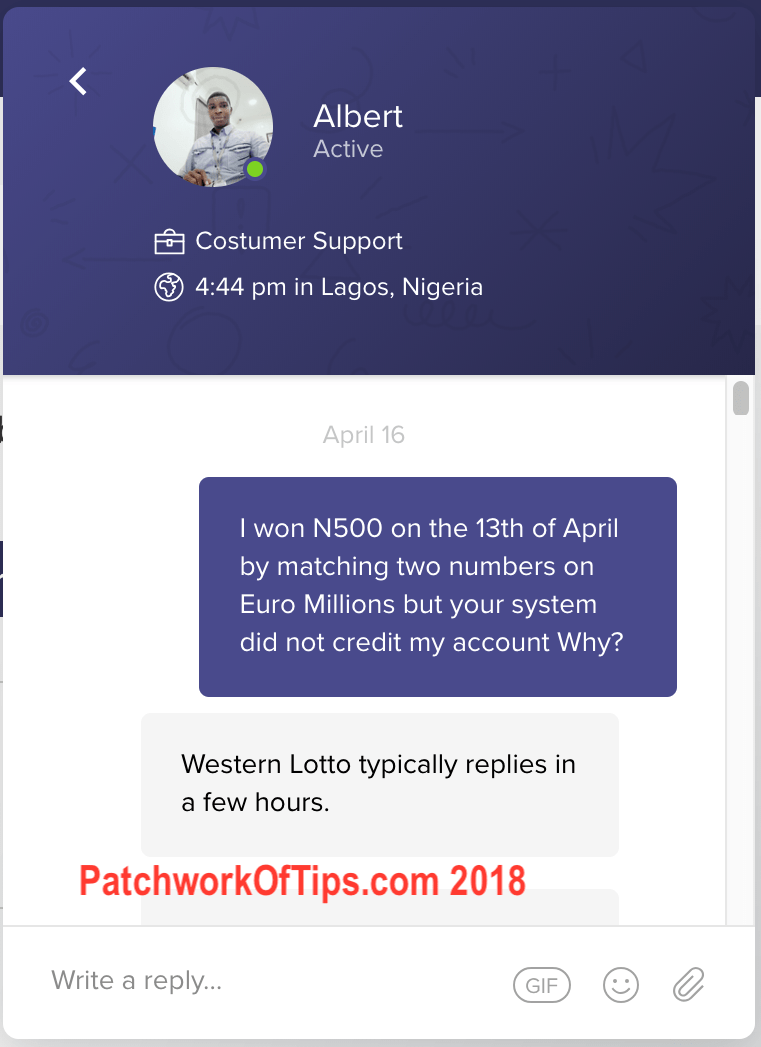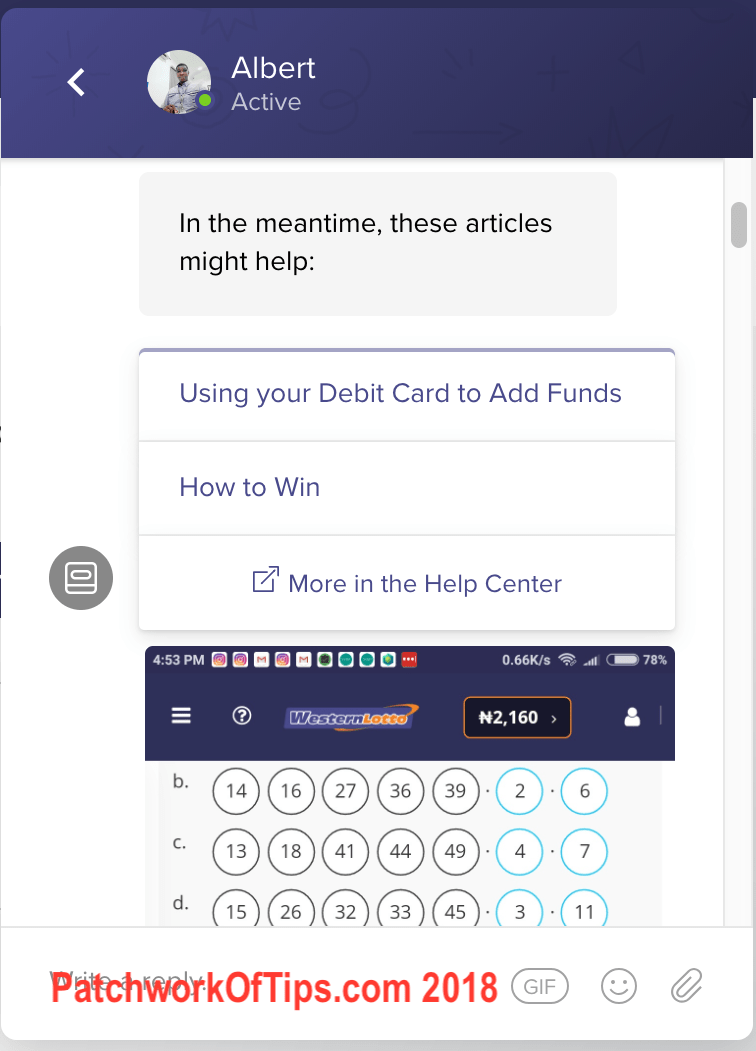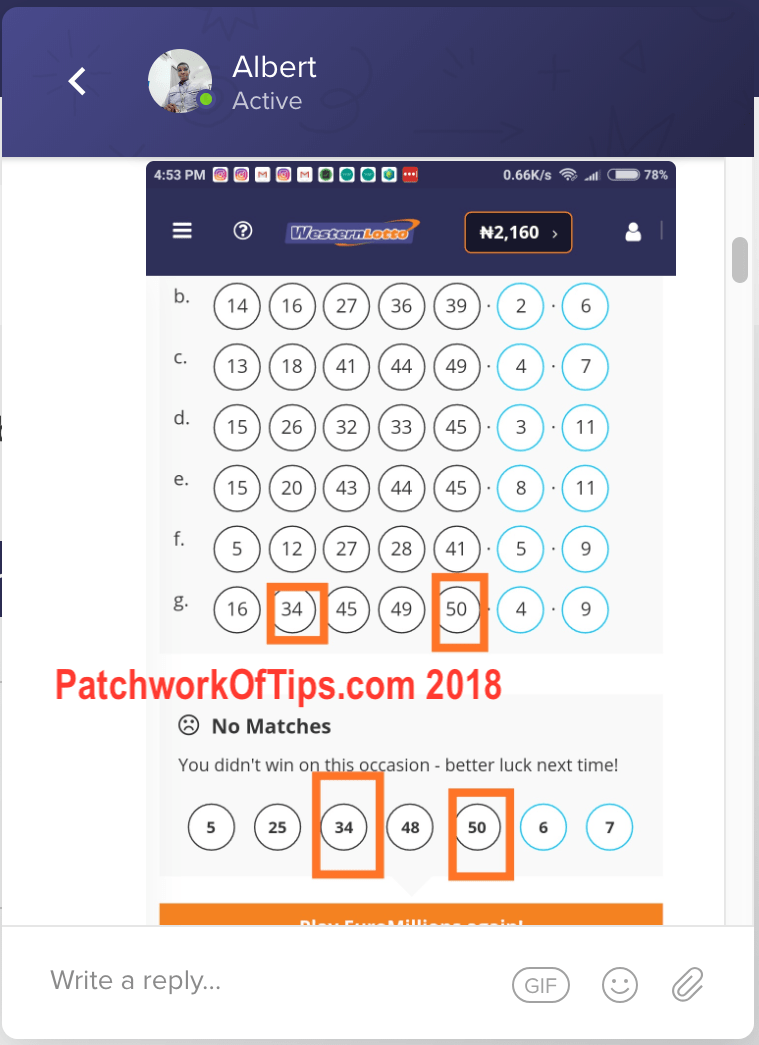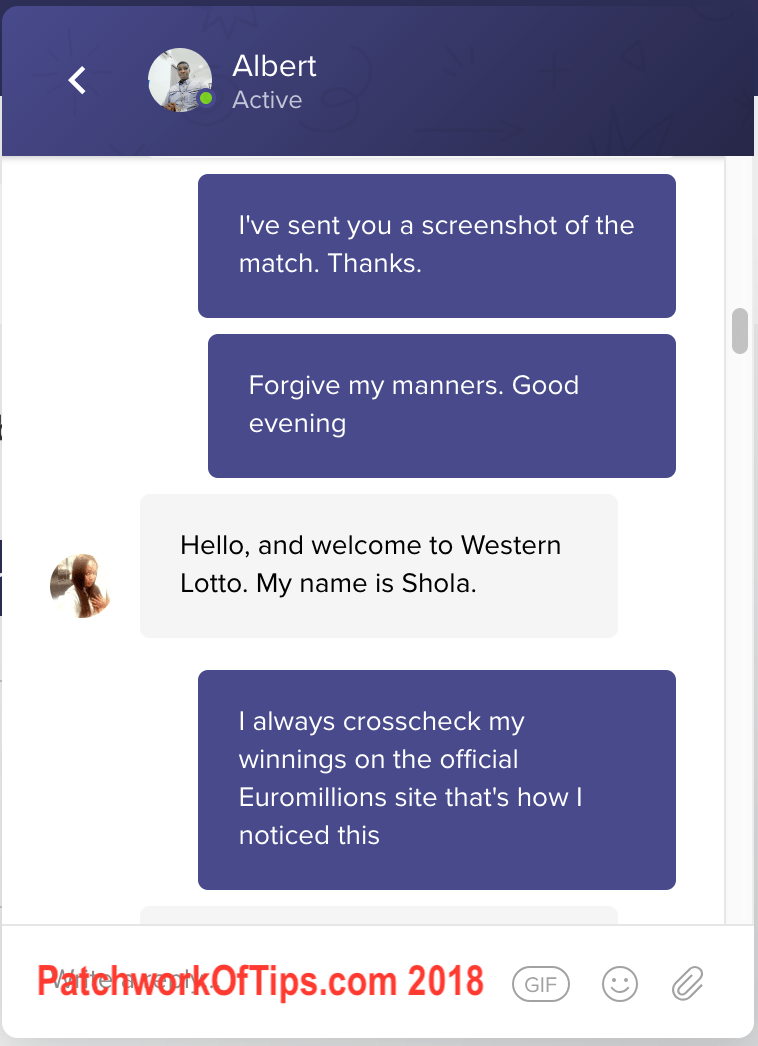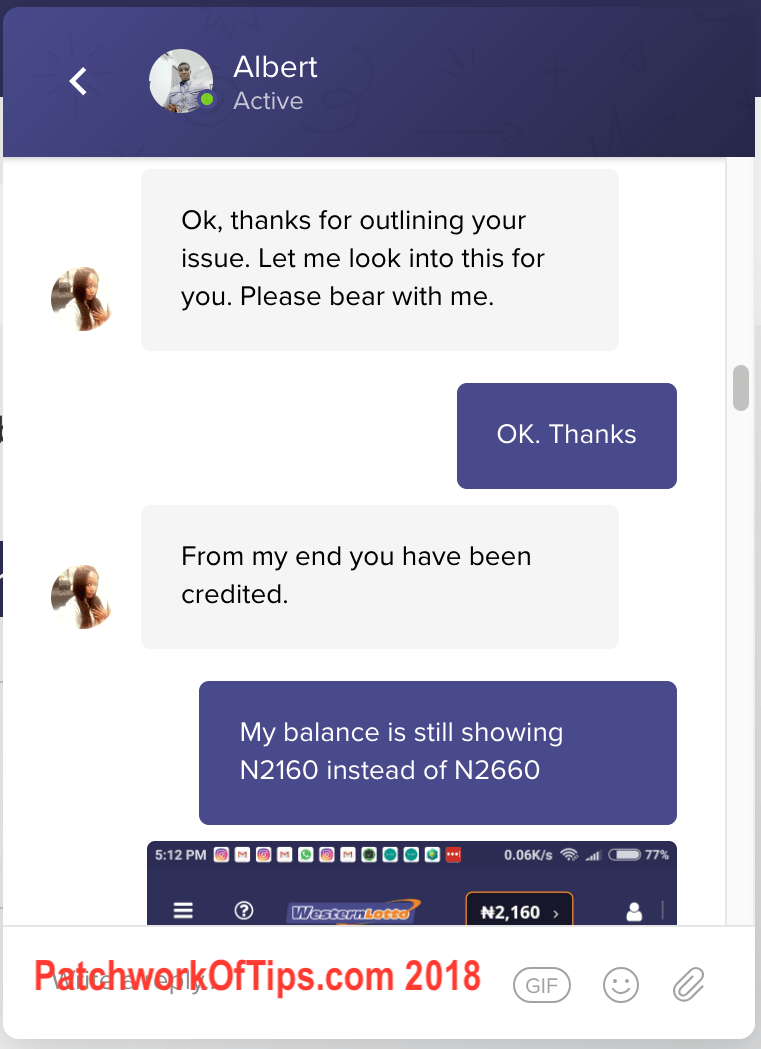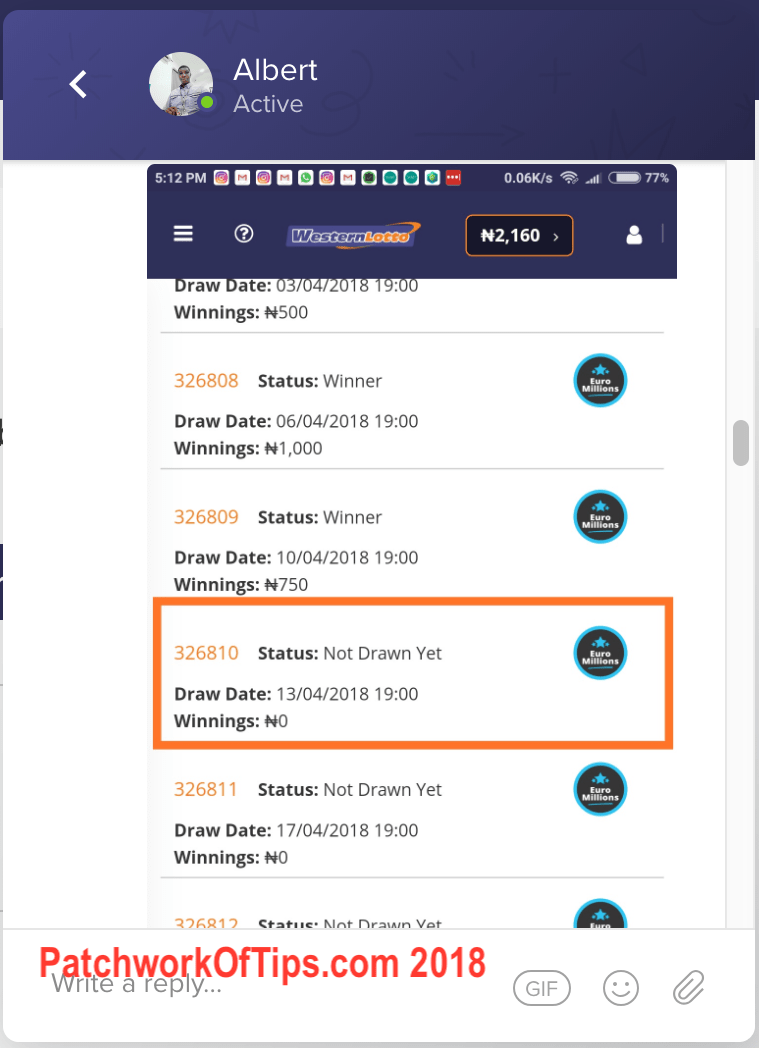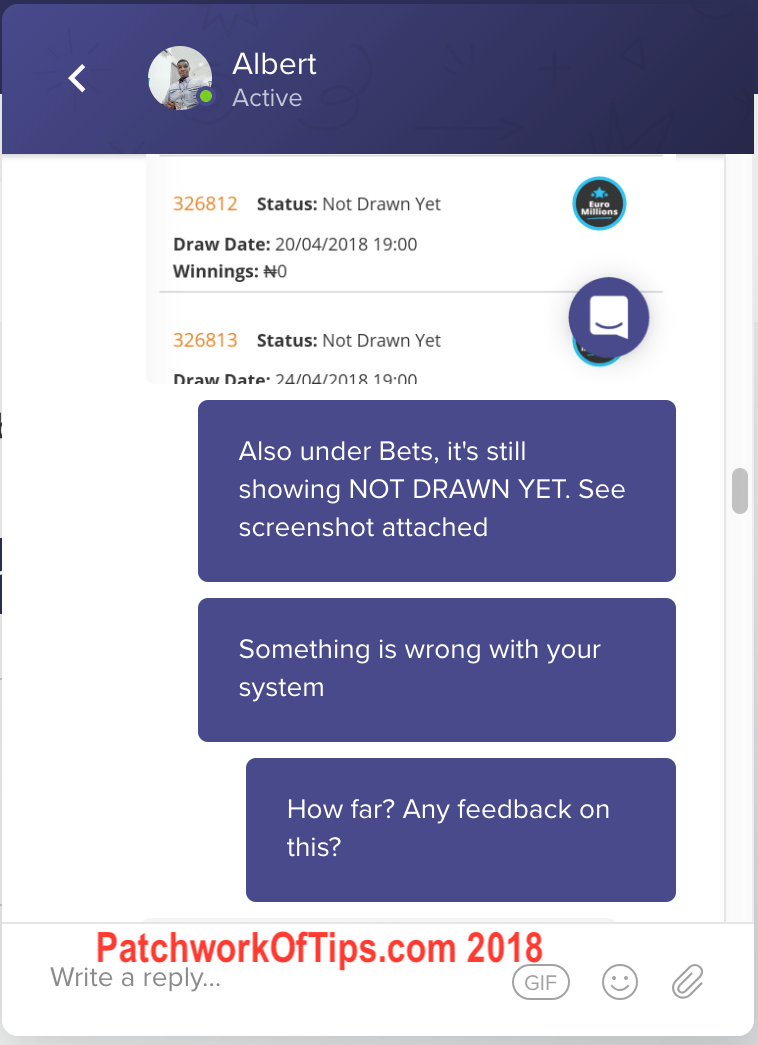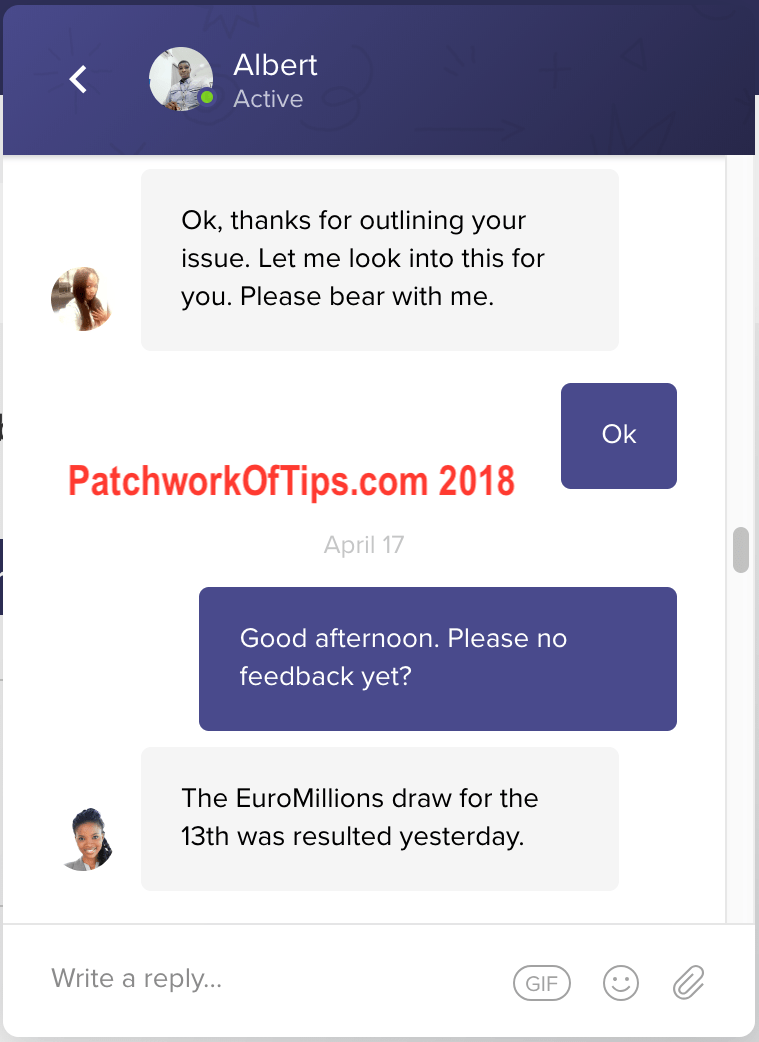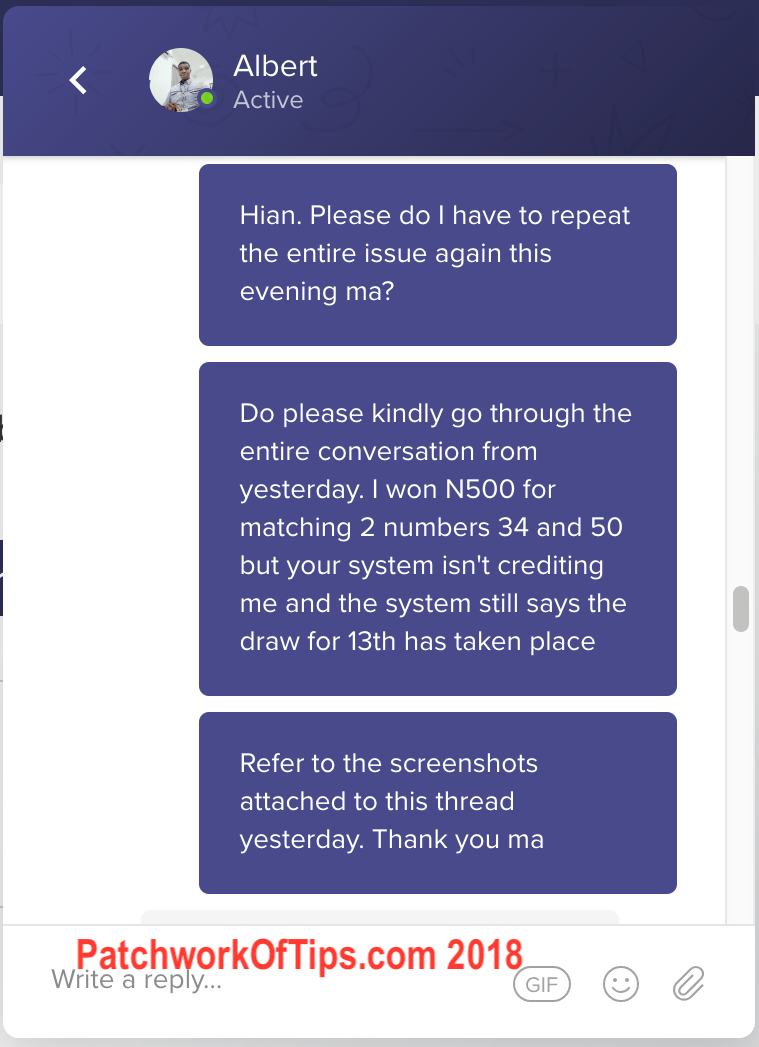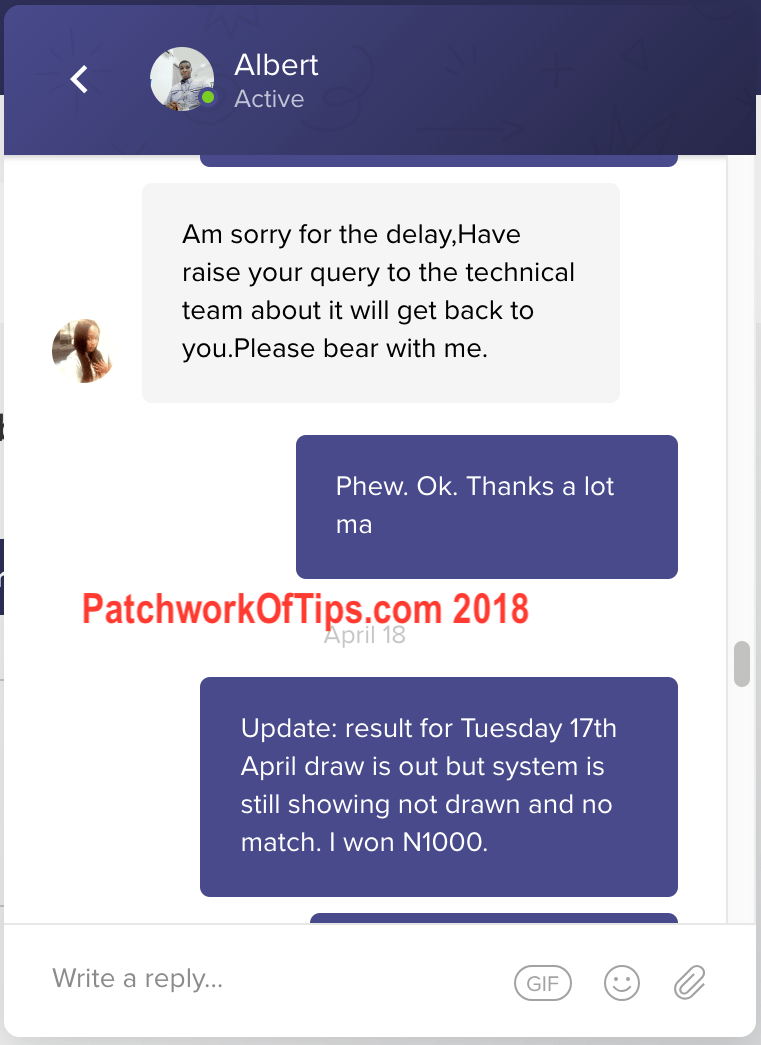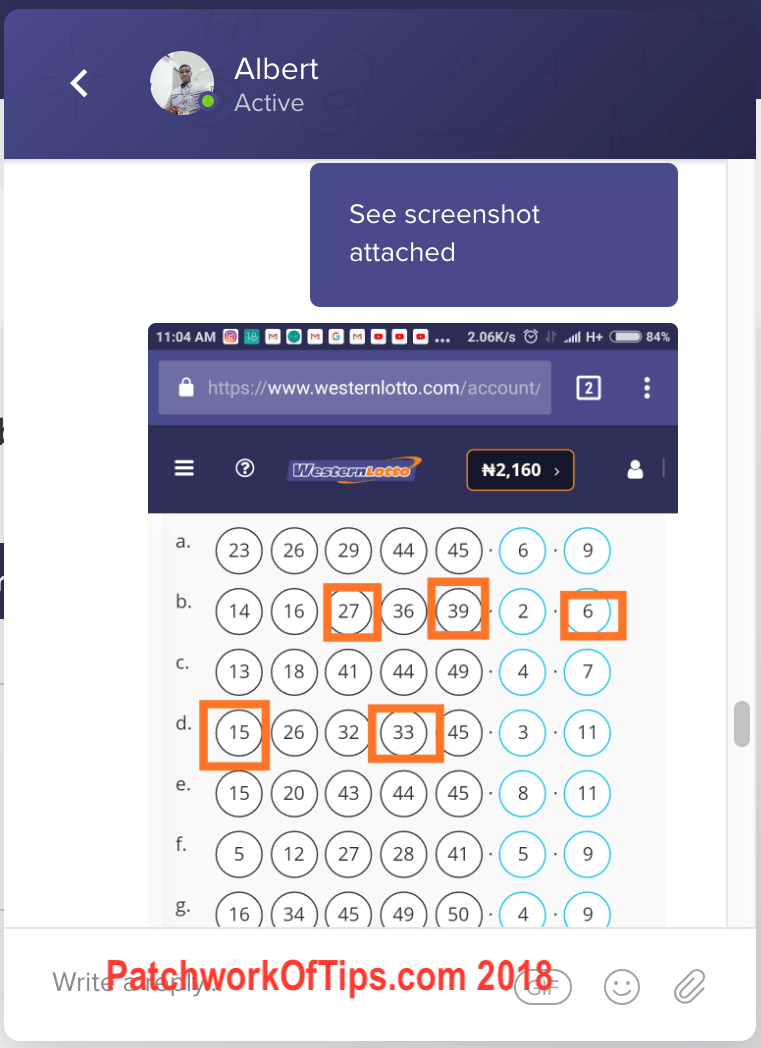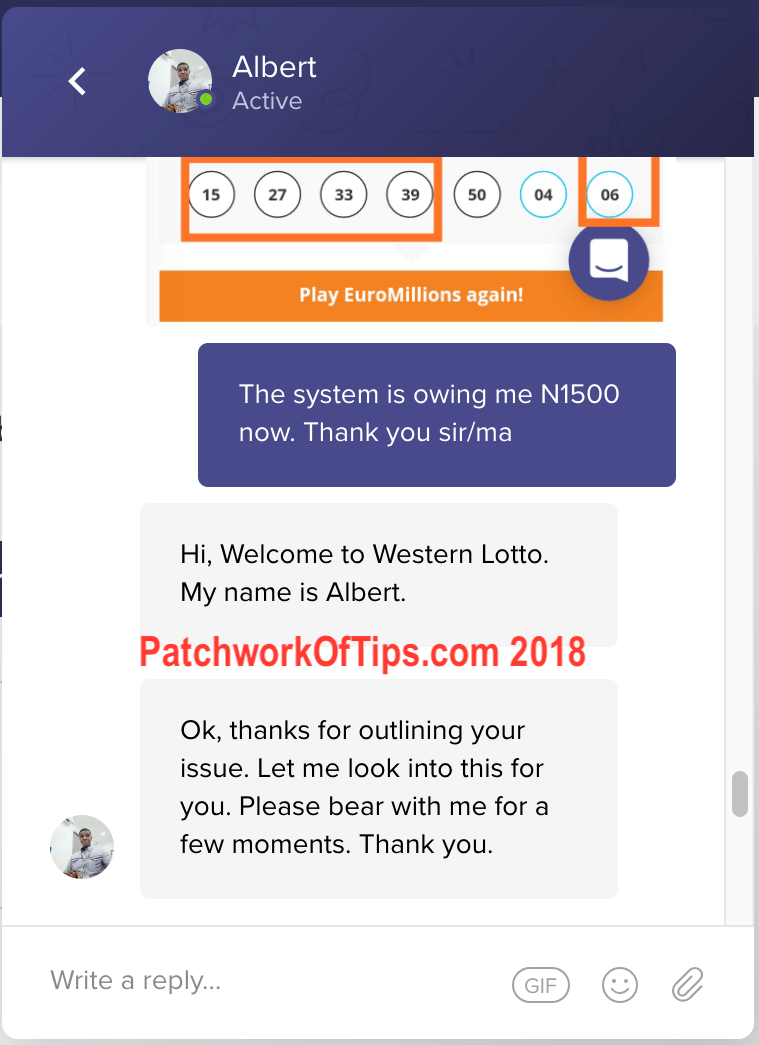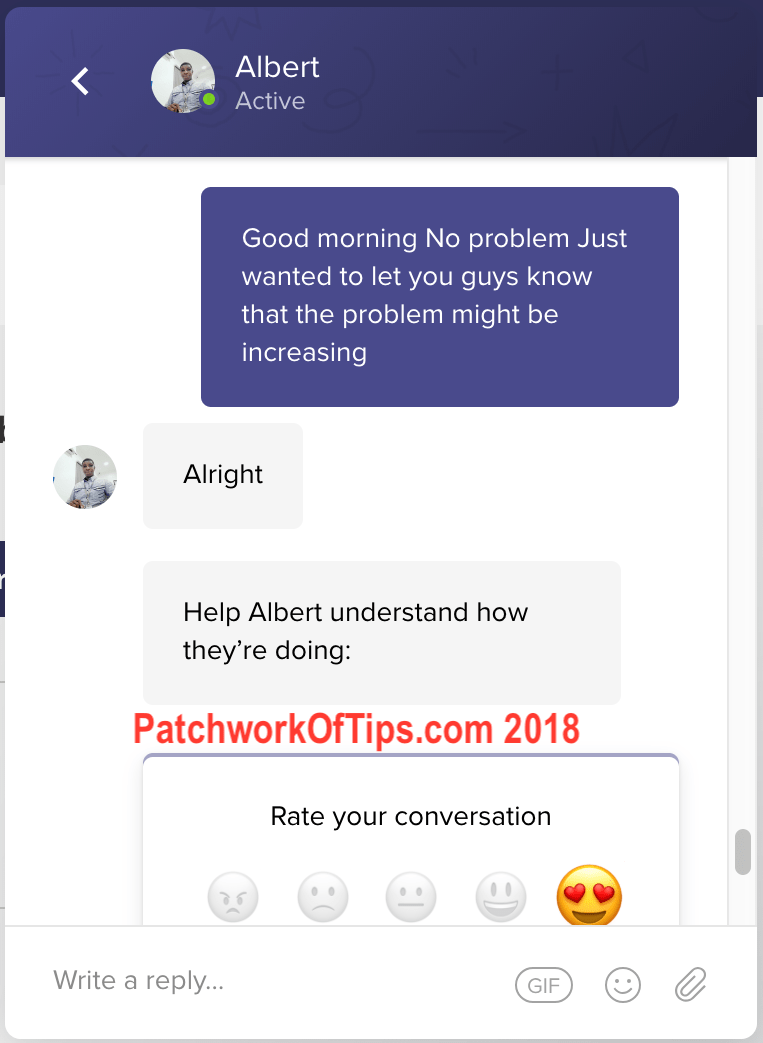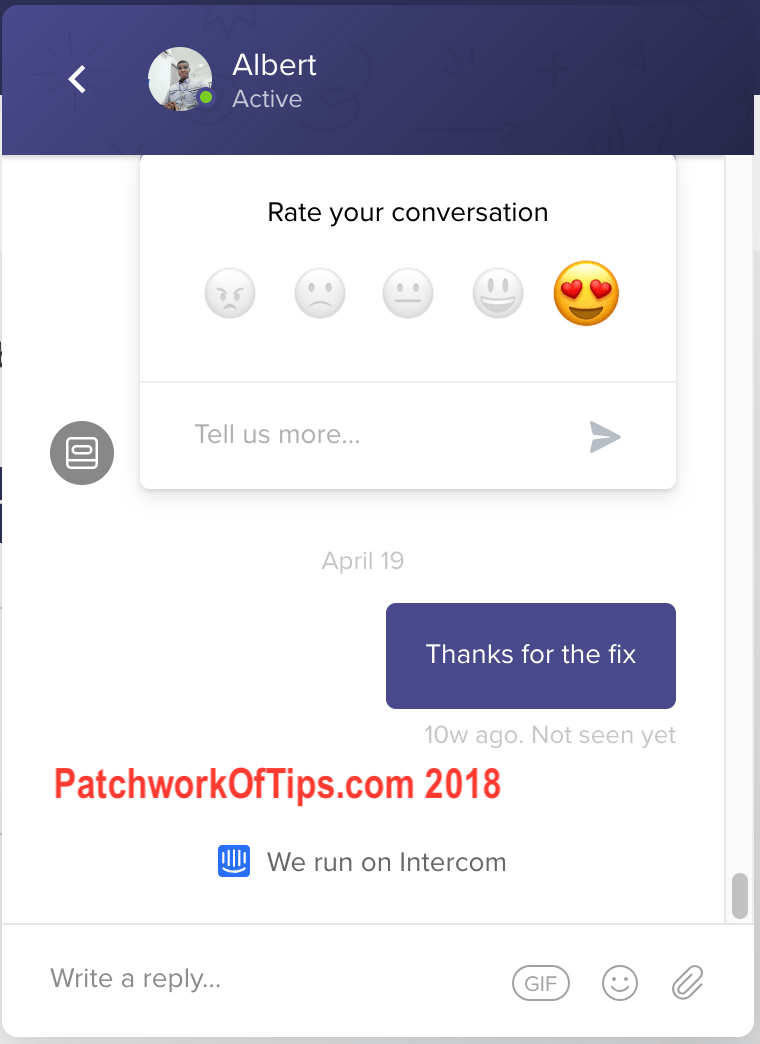 Fast forward to June 2018 when I loaded N5,000 into my account for the month and was unable to use it because the system was now asking for ID card and Utility bill. To make matters worse, there was no way to upload the files to their server after selecting them.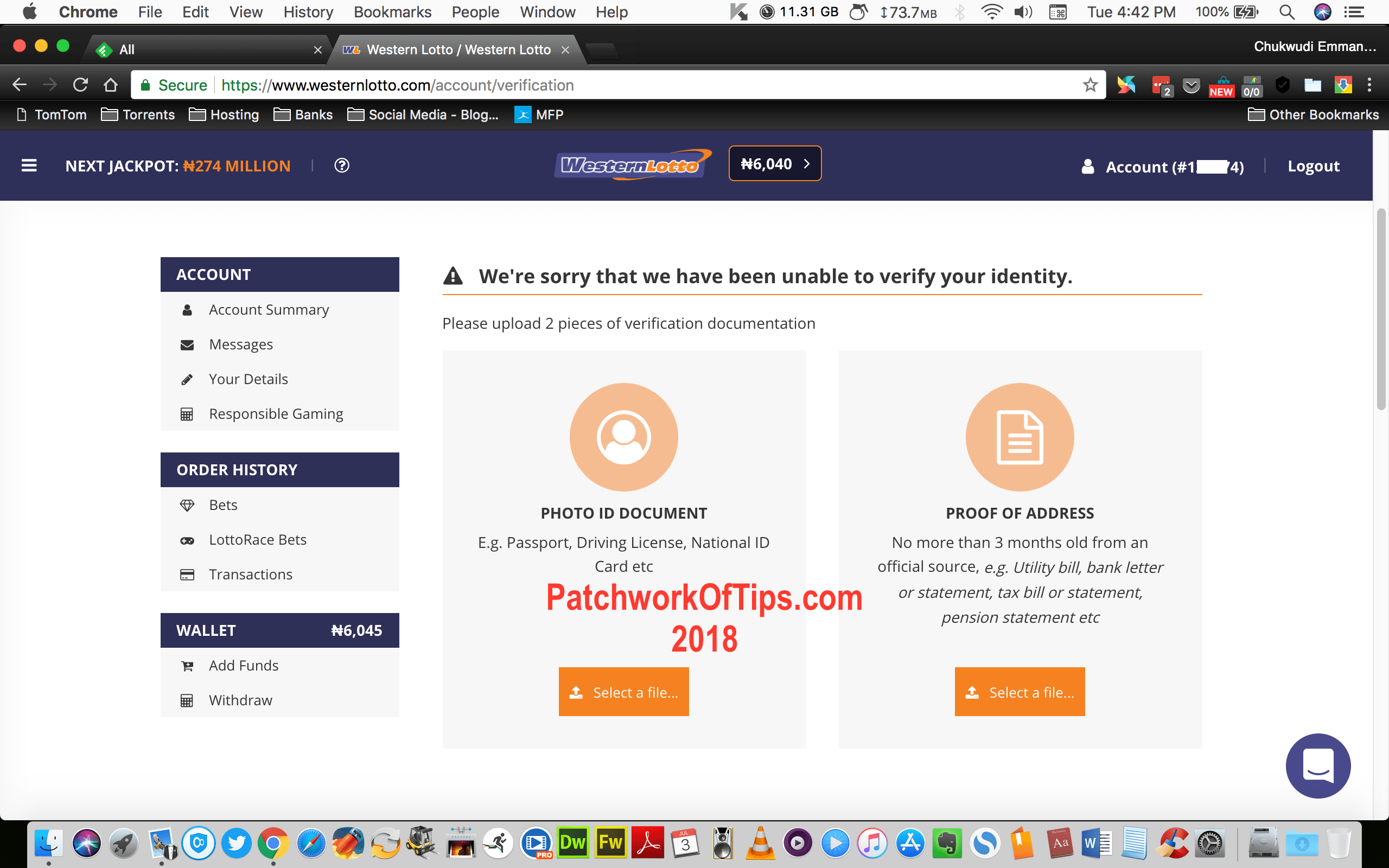 Again I buzzed customer care and they apologized for what they called technical issues which they were working on. They couldn't promise a time frame within which the issue would be resolved and didn't even offer to alert me when the issue had been resolved. I the jobless customer just has to keep checking in everyday to see if the problem still exists.
See our interaction below.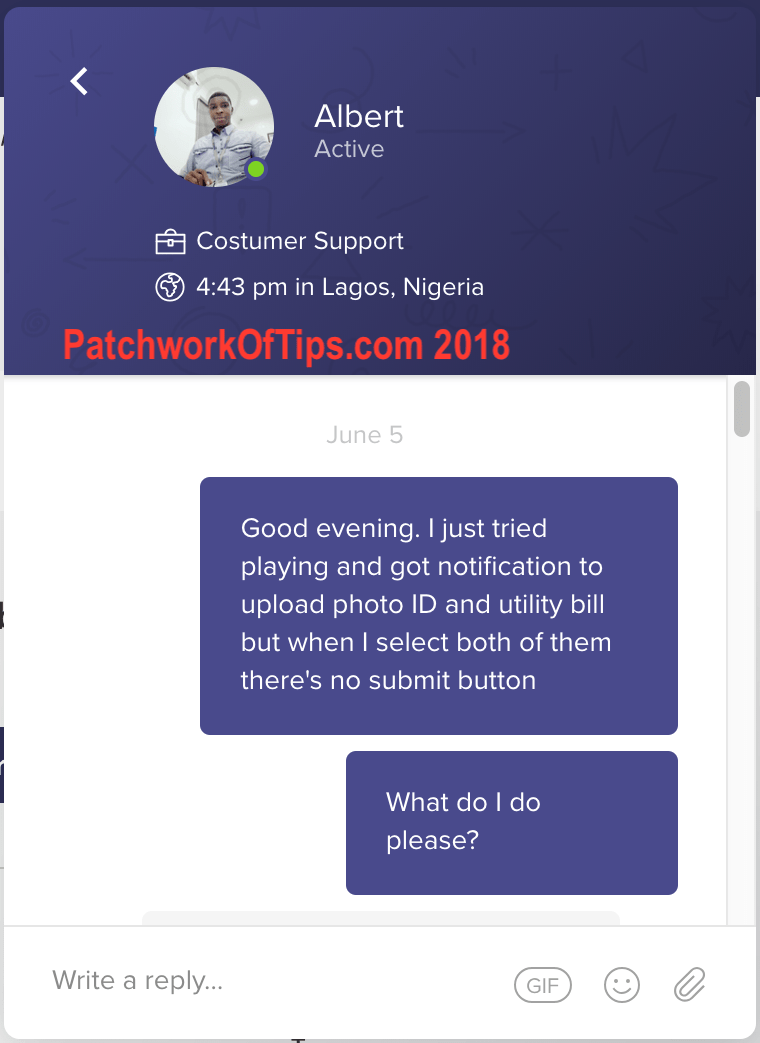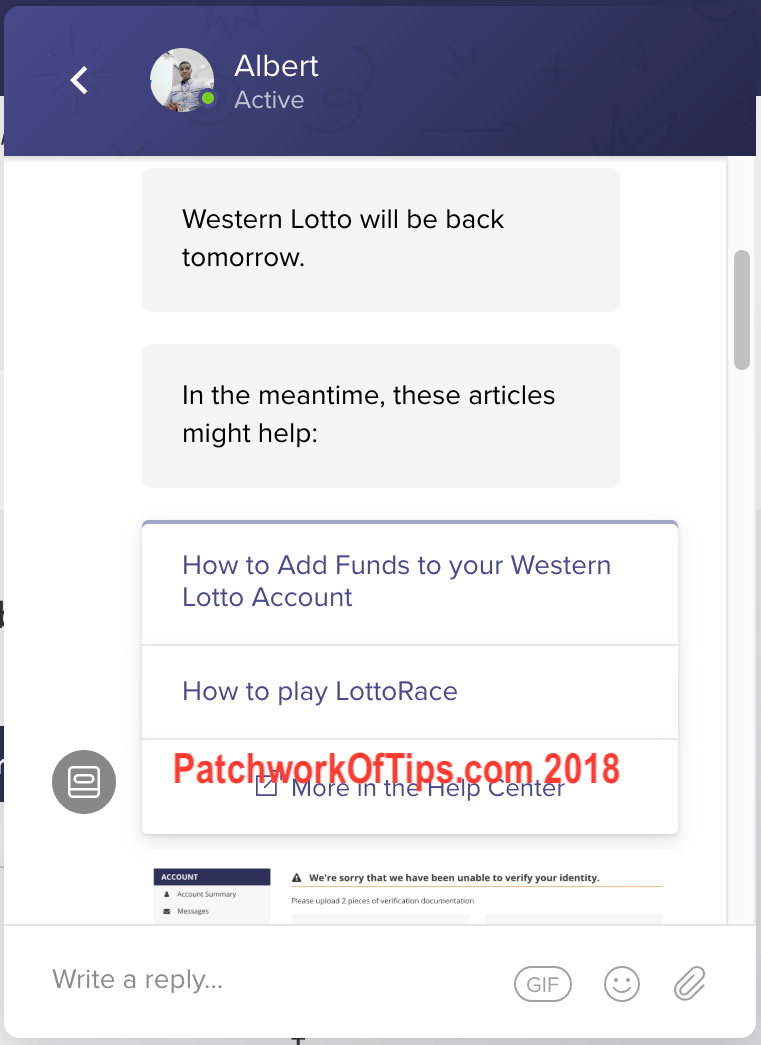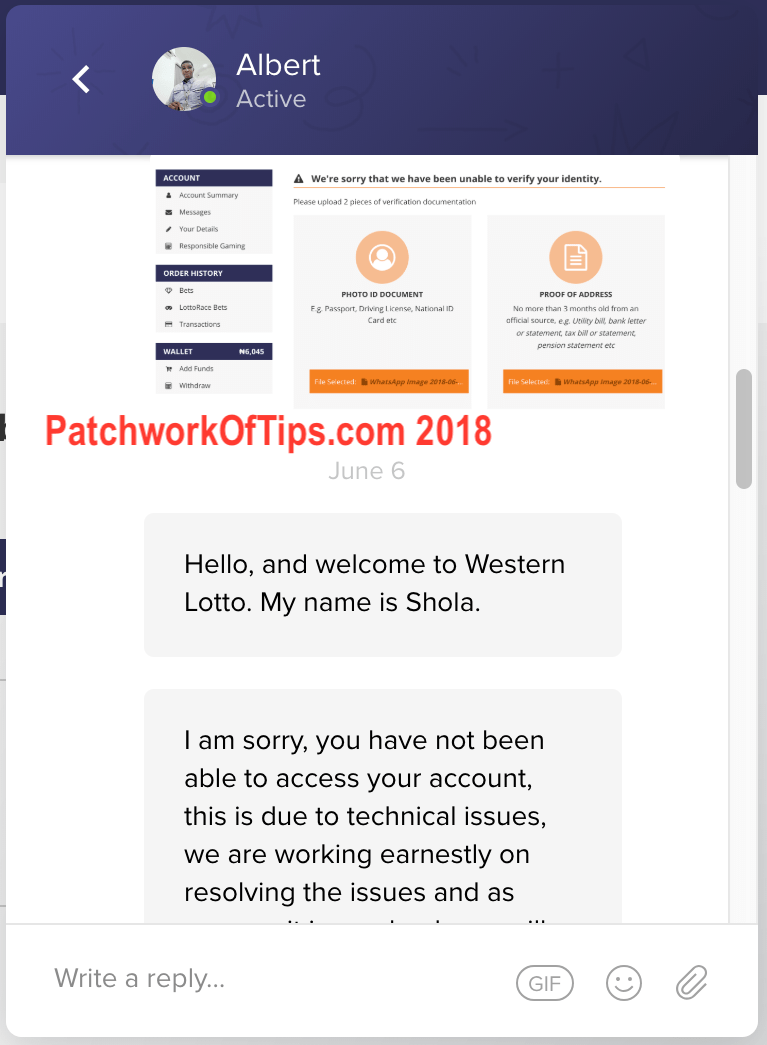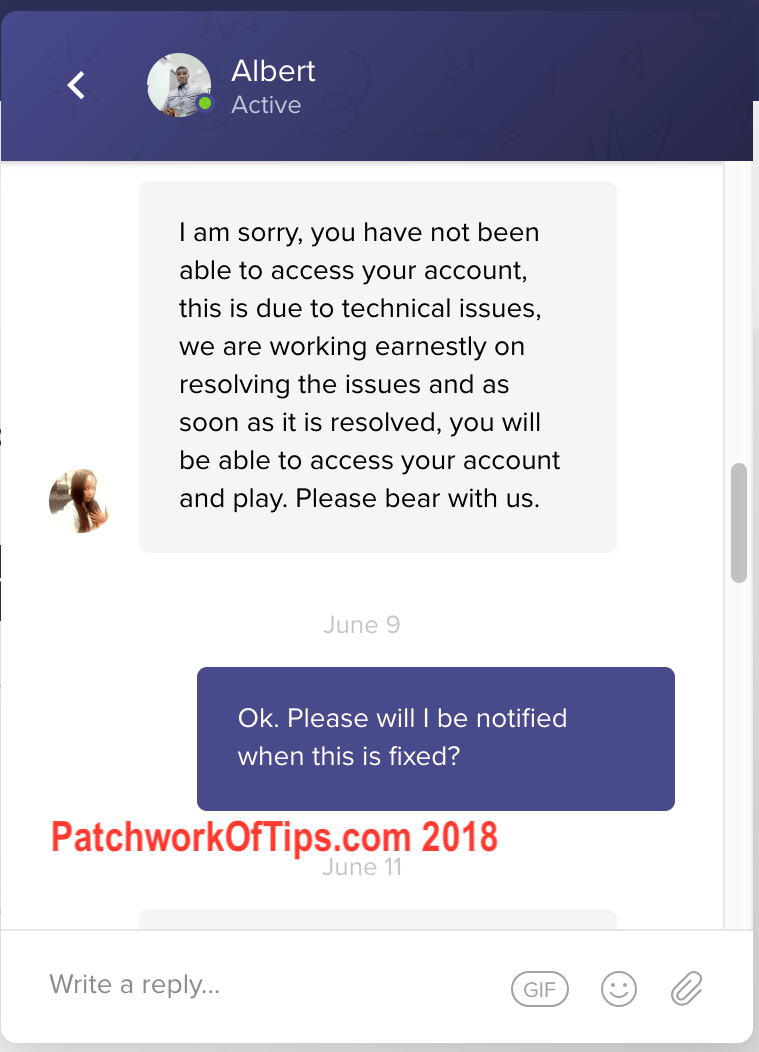 Out of annoyance yesterday, I decided to just withdraw my funds and shut down my account pending when they sort out their issues as it's been almost a month and no fix. One would wonder if they don't have funds to pay their web developers anymore but they are still actively recruiting brand ambassadors each month.
Alas I couldn't withdraw my N6,000 balance. After filling in the withdrawal form, I was redirected to that useless page asking for ID Card and Utility Bill.
I opened another chat with them again as shown below and they could offer no favorable solution thus this review.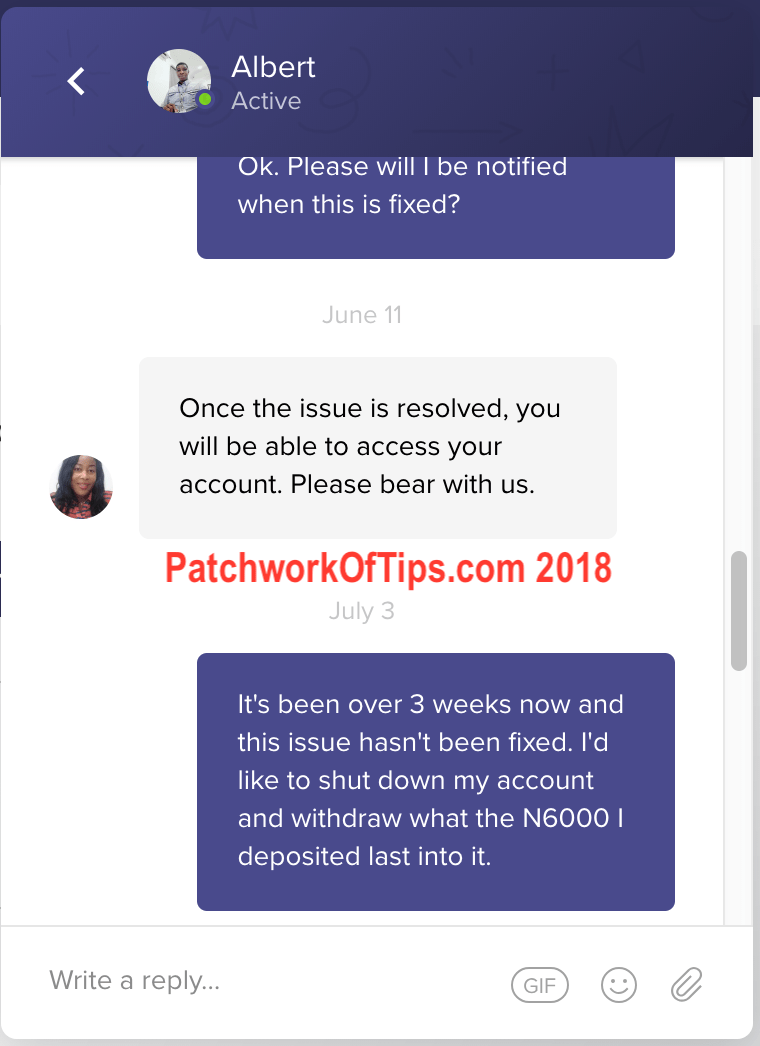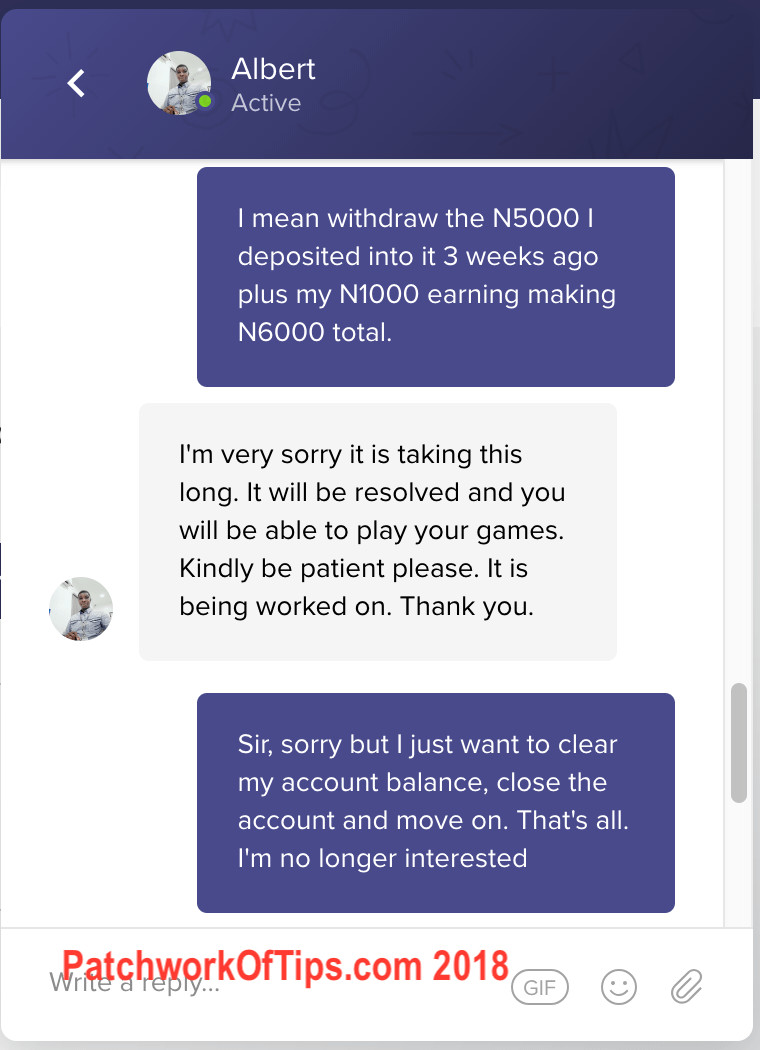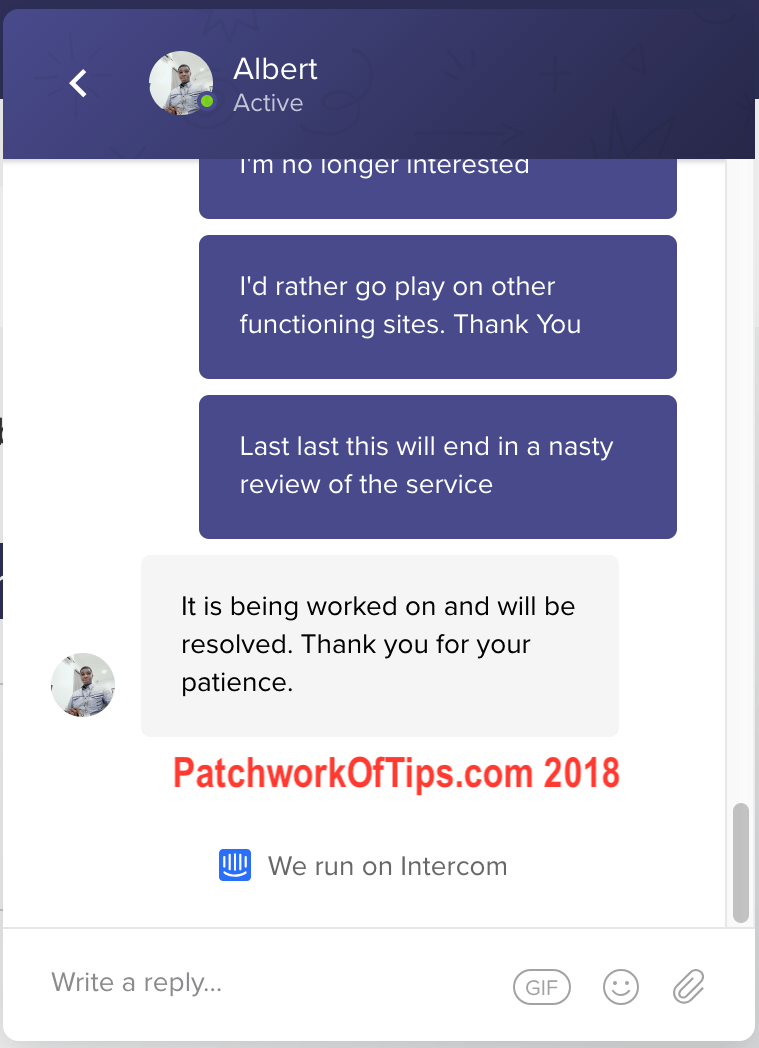 Summary: My N6,000 is stuck in the system until further notice. Imagine if it was something as huge as say N20K, that's how Western Lotto Nigeria will sit on my money while doing God knows what or absolutely nothing as I suspect.
To even up my annoyance, I decided to create a dummy account and discovered that during the registration process, I wasn't asked to provide that Utility Bill and ID Card ish. I was immediately redirected to load funds into the account after I had opened it.
Why will Western Lotto Nigeria still be accepting new online players when the existing ones are stuck? You literally can't do anything meaningful on the site as everything leads to their Utility Bill upload page.
I smell a fish and all I can say is that if you plan on playing the Lottery with these guys, restrict yourself to playing offline for the time being and don't invest big into the system as they might be having issues paying  winners.
Who knows I might just decide to escalate this issue to the Nigerian Consumer Protection Council. Mscheeeeeew!
UPADTE 20th October 2018: On the 8th of October, Western Lotto resumed operations and I quickly went ahead to apply for a withdrawal of my funds. I can't remember the exact day I requested for that withdrawal but it sha came through this afternoon.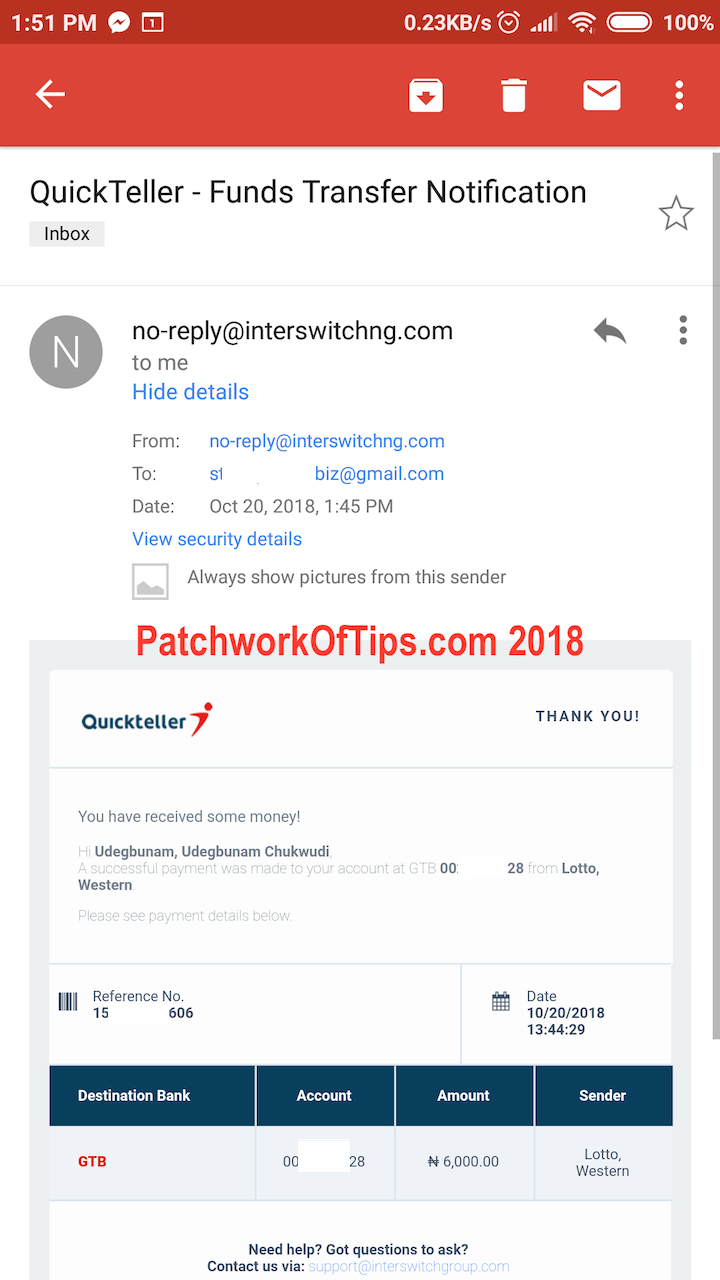 And that ends my relationship with Western Lotto……..for now.