So as part of my purchases for the Aliexpress 2018 11-11 Shopping Festival, I got one of those rechargeable portable USB desktop fans on preorder for $13.39. Looking back now I don't think I should have bought it as I really don't see it truly serving the actual purpose I bought it for. *shrugs* Anyway this is a quick review of the BaseUS rechargeable USB desktop fan with a clamp. 
Specifications
Materials: ABS + Electronic component
Functions: 360o Cooling Fan and Warm Ambient Light
Debug Mode: 3-level adjustment
Output Power: 3.5W
Battery Capacity: 3.7V/2000mAh
Input Current: 5V/0.8A
Charging Time: 2hrs 30mins
Working Time: 2hrs – 6hrs 30 mins
Within the box, you get the Fan, a USB charging cable and a Chinese/English user manual. *Sorry some of the images are kinda upside down*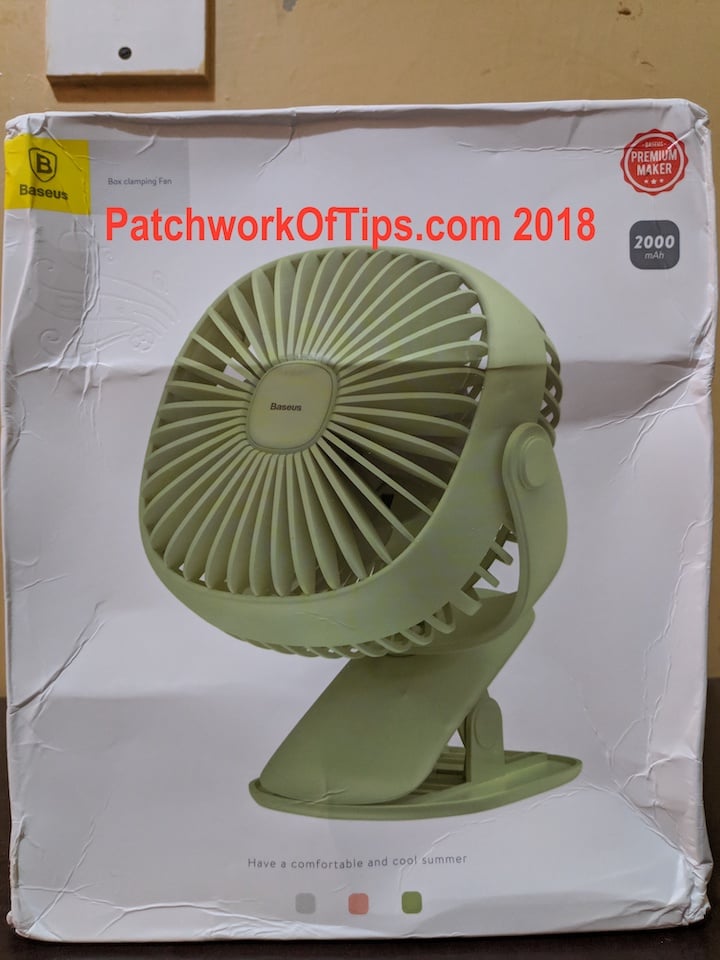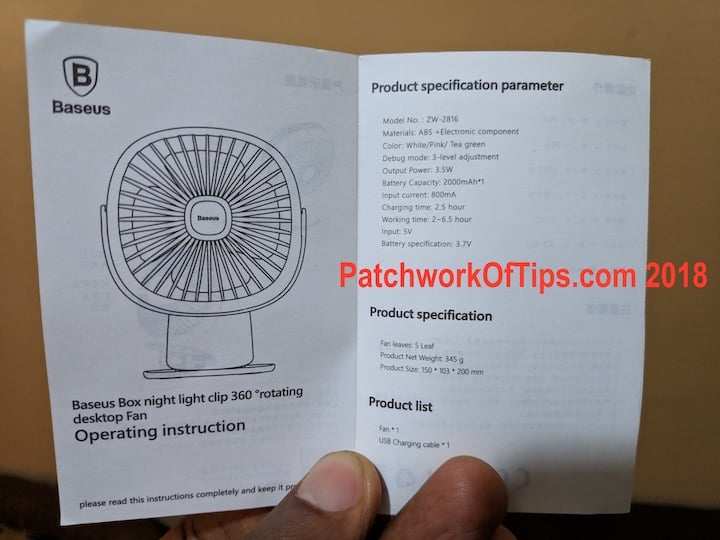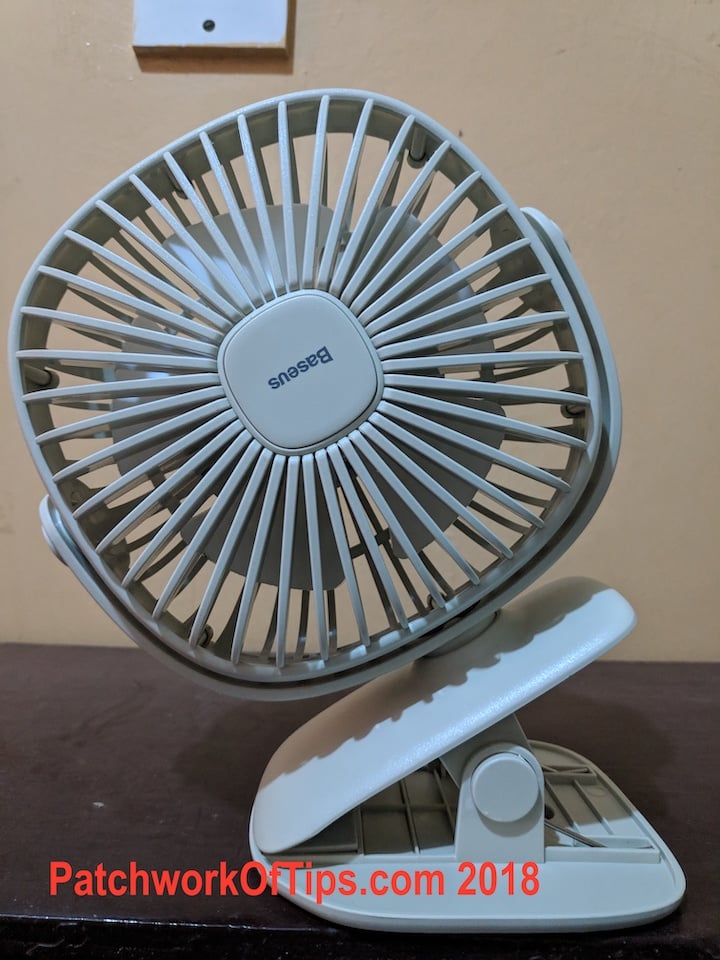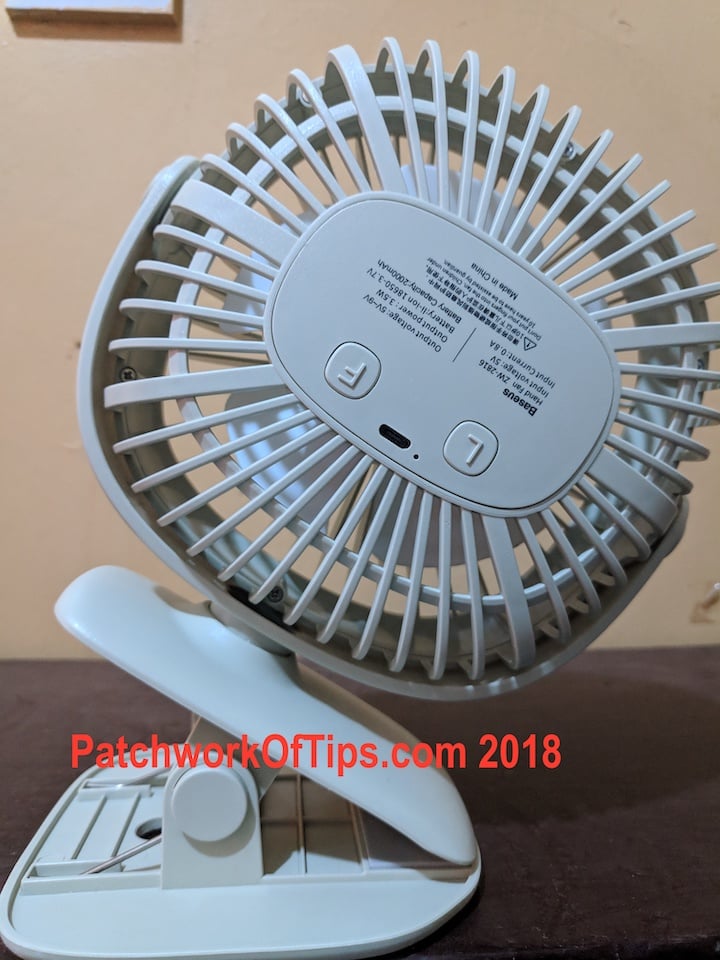 Build Quality
Unlike most cheap USB desktop fans in the market, the build quality is top notch. It feels and looks quite premium though it's all plastic. The buttons are quite easy to press with good tactile feedback and no rattling. The desktop clamp is sturdy and the 3600 rotation of the fan is fluid. No complaints here at all.
Cooling & Light
At the back of the fan you will find an LED charging indicator light, USB charging port and two buttons; one for light (L) and another for fan (F).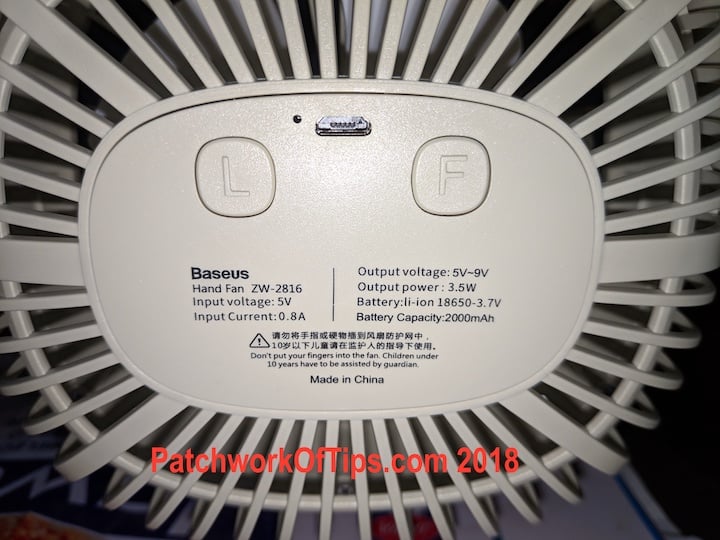 The fan has 3 steps for Low, Mid and High speed while the light has just two which dims or increases the intensity of the light. Depending on your needs/preference, the light can somewhat of serve as a reading light at its' maximum brightness.
The fan on the other hand is literally useless in my opinion at Low and Moderate speed. Just be prepared to always use it at High speed for maximum cooling effect.
Battery Life
True to BaseUS claims, the fan's rechargeable 2000mAh can be charged completely in 2hrs 30 minutes from a drained state. The LED indicator light turns red when the fan is charging and when charging is done, it turns itself off.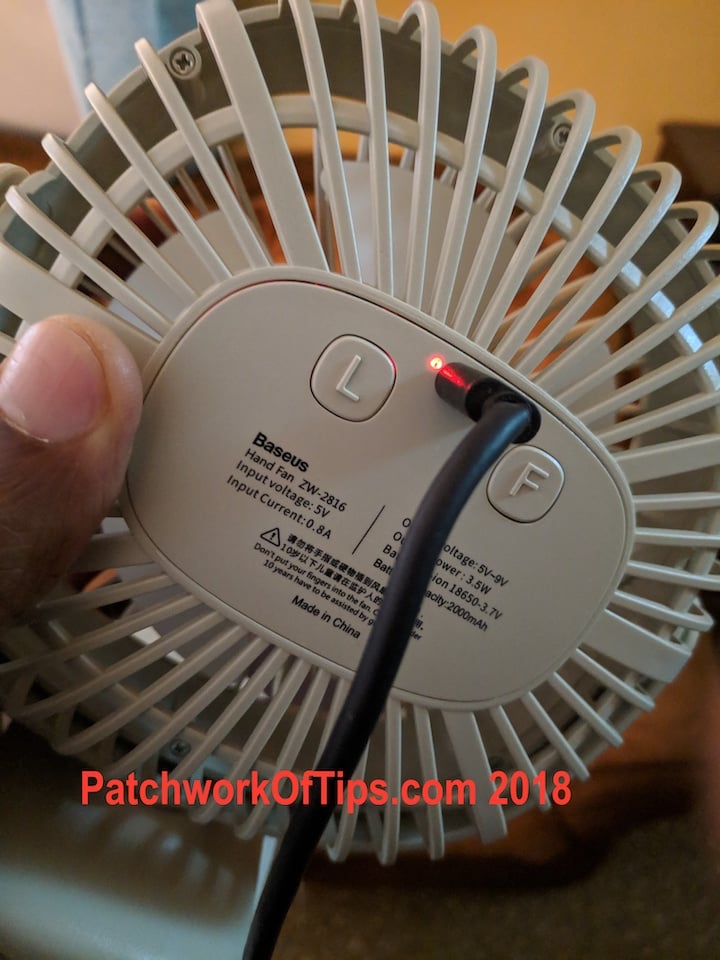 Unfortunately the run time is probably a scam or the battery on my device has issues. Ignore the 2hrs to 6hrs 30 mins runtime claims and please be informed that at High Speed it will run for 1hr 43mins and at Low Speed 4hrs 4 mins.
Fortunately this device can be powered by any USB power source so you can power it with a powerbank (like I did for longer running time) or you can plug it into the USB port of your computer for some cool breeze while working (just know that it will definitely reduce your laptop's battery life unless it's connected to the wall adapter.
So that's basically all there is to this rechargeable USB fan. In my opinion, you might be better off getting something cheaper without an inbuilt rechargeable battery which just runs on any usb power source but remember the build quality would most probably be a mess.
Feel free to leave a comment, share and rate and do have a lovely week ahead. Byeeeeeee!
Please rate & share this article to help others. Thanks
You'll also like: