Some of you might have read my review of the solar powered Samsung NC215-A01 netbook computer by now. Amongst the cons I noticed with the system was the fact that it wasn't really built for multitasking given that it ships with just 1GB of RAM. As an avid internet user cum blogger I make regular use of applications such as Firefox, Macromedia Fireworks, Macromedia Dreamweaver and Windows Live Writer as well as WAMP Server.
Running all five applications at the same time slows down the system terribly and right now I can't afford to shell N7,000 ($44) on a 2GB DDR3 RAM. The damn thing costs double the price online and I don't just know why. I've decided to get one whenever I visit Computer Village in Ikeja as I'll be sure to get something cheaper and trustworthy of course.
In the mean time, I've taken some measures to reduce the strain of these applications on my netbook. Without further preambles, here's how I got my Samsung NC215 netbook to run a bit faster while multitasking.
Disable All Windows 7 Starter Edition Visual Effects
It is a known fact that the stunning GUI of the Windows Operating System, takes up quite  a chunk of the CPU resources. Deactivating it goes a long way in making your netbook computer to run faster.
Do proceed as follows: under Control Panel >> System >> Advanced System Settings >> Performance >> Settings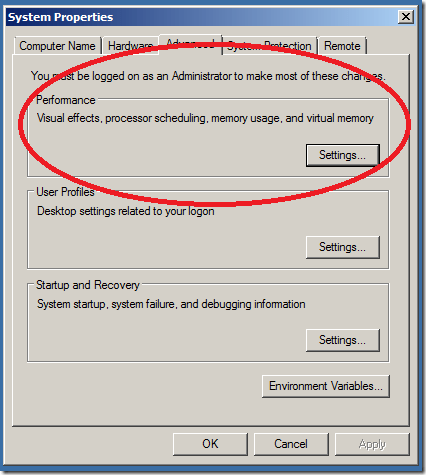 Select Custom and un-tick every option except for Smooth Edges Of Screen Font.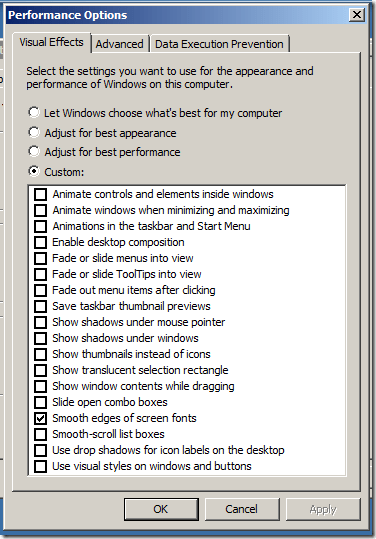 Increase Windows 7 Starter Netbook Virtual Memory
In cases where your system is low on memory, Windows uses a portion of your disk space to boost memory and aid adequate processing of tasks. This virtual memory is sometimes set low by default but you can increase it to any limit you want. I set mine to 2.5GB
Still under Performance Options, set Processor Scheduling performance priority to Programs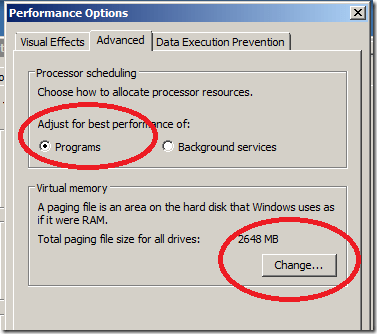 Under Virtual Memory, click on change and then tick custom size as shown below. Initial size must be set to 300MB + the amount of physical RAM present on your computer while the maximum size should be set to 3 times the amount of physical RAM on your system.
Thus on the 1GB RAM Samsung NC215-A01 netbook, initial size should be set to 1324MB and maximum size 3072MB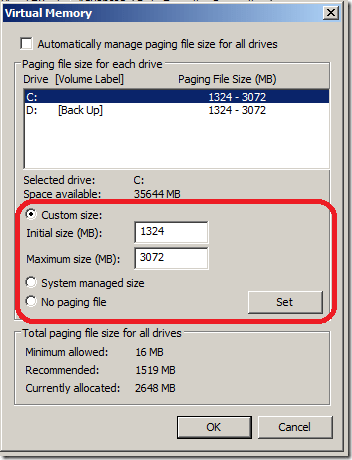 Once you're done, you may be requested to reboot system. Either way just reboot your netbook and experience a better multitasking.
If you know of any other tip that could help make netbooks on 1GB RAM run faster, do please share with us

Please rate & share this article to help others. Thanks
You'll also like: