UPDATE 5th January 2015: Two months 1 week later I finally received my package intact in Sokoto via Tranex. I wasn't even alerted that the package had already being shipped to Sokoto so it was a nice surprise this morning.
I had another chat with the "oga at the top" after the rant below where we agreed to meet each other half way. He took N4,049.50 off the shipping cost and I paid the balance before my goods were released from the US warehouse and shipped to Nigeria.
In the spirit of keeping this rant unbiased, I just refunded that N4,049.50.
So to conclude this whole wahala let me answer the question that's probably on your mind.
Question: Will you be doing business with ShippyMe again?
Answer: Yes BUT only if I am shipping items that aren't time sensitive. These past two months weren't funny at all. Thank God I was able to manage with the Xiaomi MiBand during that time. I don't know when they'll fix their lack of communication skills but hopefully it will be soon as this is a new year.
A friend recommended MallForAfrica but going through their twitter mentions, na the same k-leg as ShippyMe. I'll be trying MyUS as soon as I get my GTBank Dollar MasterCard & the BlackBerry z30 goes on sale again ;)
Happy New Year everyone.
————————————————————————————
This is a revision of my past review of ShippyMe
WARNING! This is a review/rant so if you're easily offended by curse words, kindly close this page now! Thank you
If there's one thing I detest in life, it is folks f**king around with my hard earned money. Some may see this as me wanting to take down a business but I say f**k it. Enough is enough biko.
I had this review in the works for weeks now but at the last minute I backed down after the CEO of ShippyMe – Circuit Atlantic, saw a comment I left at Bella Naija and called me apologising for their rubbish service. The n**ga promised to get back to me that same day with an update with what was actually wrong with my order but it's been 5 days and no word from the oniranu!
For those that want the full gist (e long oh) continue below and for the rest that don't have time to waste, NO CARRY YOUR MONEY NEAR SHIPPYME – CIRCUIT ATLANTIC!
Here's the break down of the gist!
A friend of mine needed to order some cheap stuff that she could only get in the US. Unfortunately my US contact's asking price for shipping the items was on the high side so as a good customer na, I talked to her about using ShippyMe and even told her that I would add an item of my own to the order so that the shipping cost she'll pay will be less.
I placed the order via Amazon after which I proceeded to book the shipment on ShippyMe.
Their stupid website kept giving me errors whenever I tried to complete the booking. I even called their customer care service to complain about it and the ewu that answered the phone took down my email and said he would get back to me . Till today nada! Fortunately for me, I made one final attempt at booking the shipment and it actually went through but when I checked the pending shipment tab of my account, I discovered the system had actually registered two of the past failed bookings so my account had the same booking replicated three times. I sent them an email at once asking them to please delete all the bookings so I could make a fresh one. They never responded to that email till date!
The first batch of my goods arrived ShippyMe and they immediately sent me an invoice to pay up. I logged into my account and noticed the three bookings were still there and I sent them an email immediately alerting them to the error in their system. I told them to please delete two and leave the one they had already assigned my shipment to. No reply till date
The last of my goods arrived ShippyMe on Saturday November 1 and the idiots assigned it to another booking number and issued an invoice immediately. I quickly sent them an email to please lump all the orders in my account in one booking and bill me appropriately so I could pay up and have my goods sent quickly to Nigeria.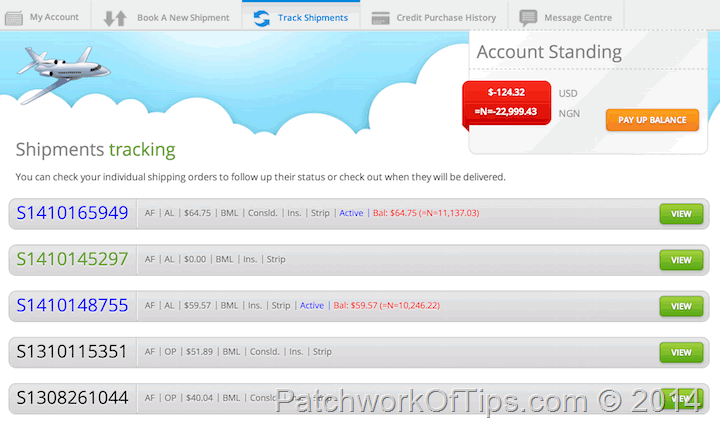 When they didn't respond, I sent yet another email as shown below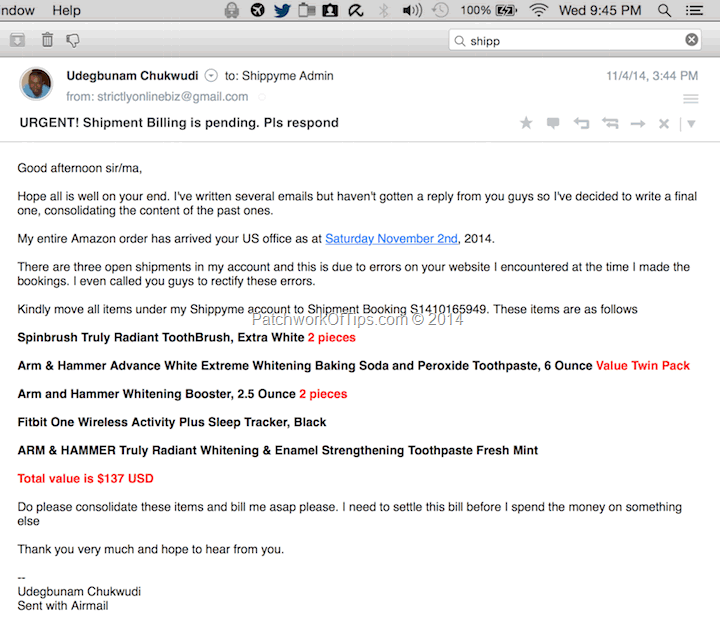 To which some dude named Umar who was probably not coached well on how their system works, responded 1 week later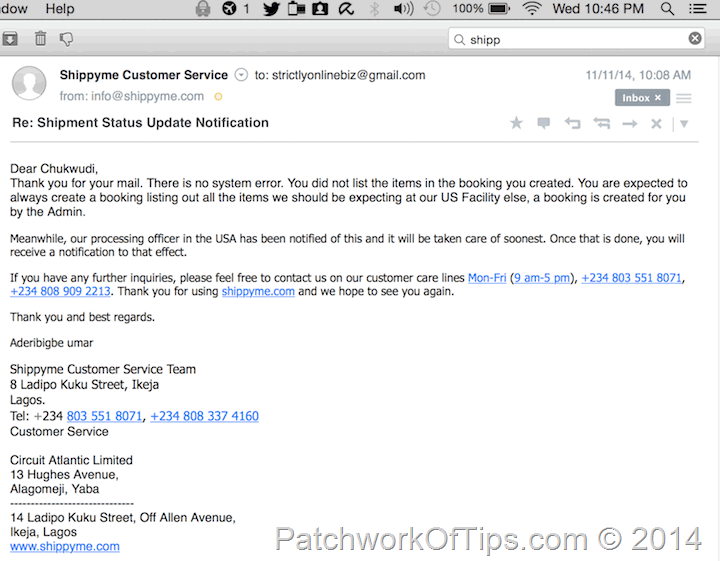 NOTE: ShippyMe allows you to either list your items or upload an invoice of your items to their system which is what I did. I guess the guy didn't bother checking that.
Guys na here we dey since and we go soon clock 4 weeks. I've gotten tired of calling them sef as it's the same excuse or some ridiculous one after another with a promise to forward the problem to their US Office. You call the US office and no one practically ever picks. You get the voicemail and still can't leave a message as the voicemail box is perpetually FULL! I only got through to their US office once and it was still the same promise of looking into the matter.
I'm exhausted and have even given up hope on receiving my items thus the last email I sent them this past Monday to which they haven't responded of course.
Just last week I discovered that someone that read my previous review and decided to use their service, didn't get his shipment till after 3 months had gone by. See screenshots of their conversation which he forwarded to me below
Thanks to @ispitSARCASM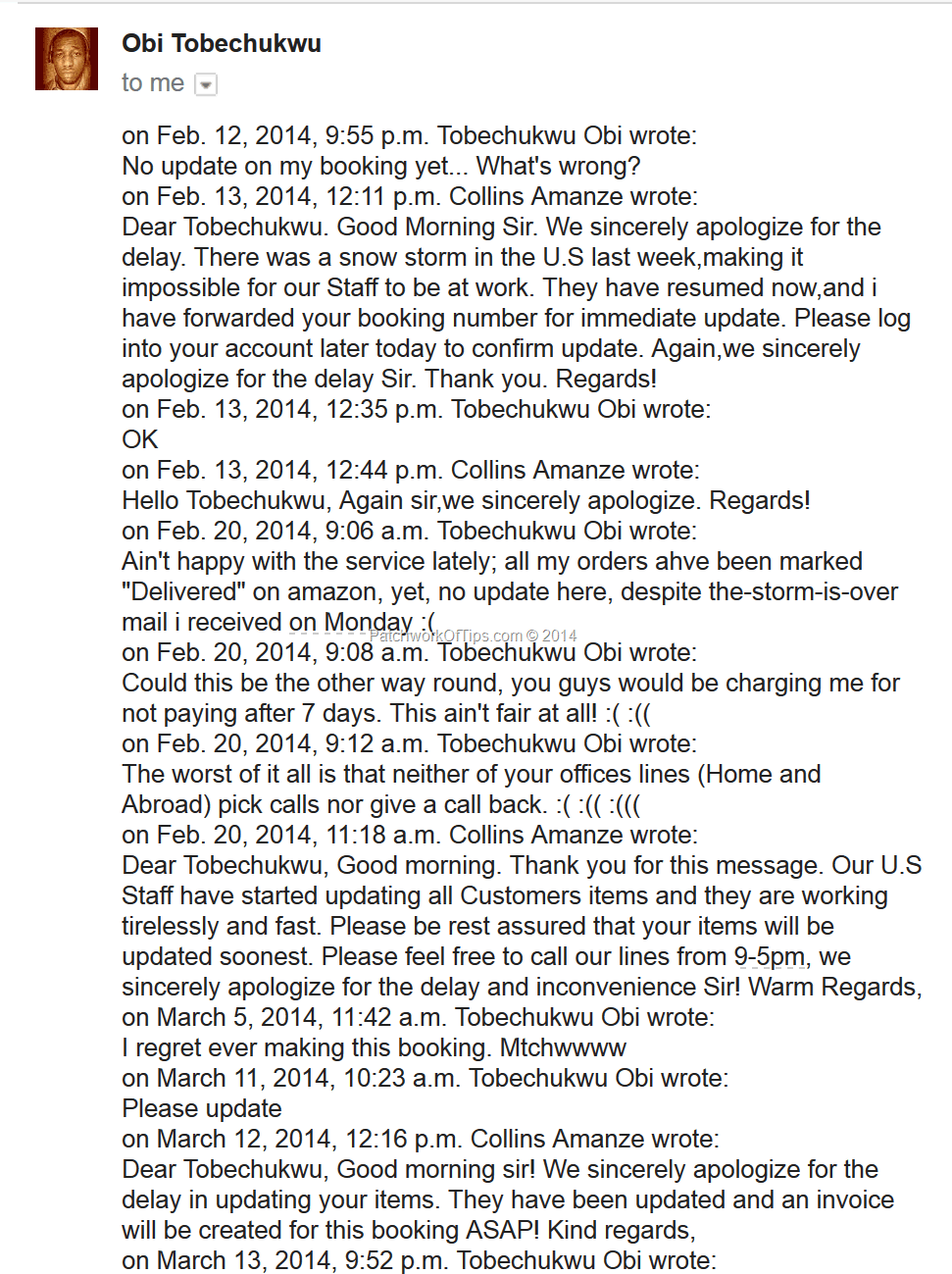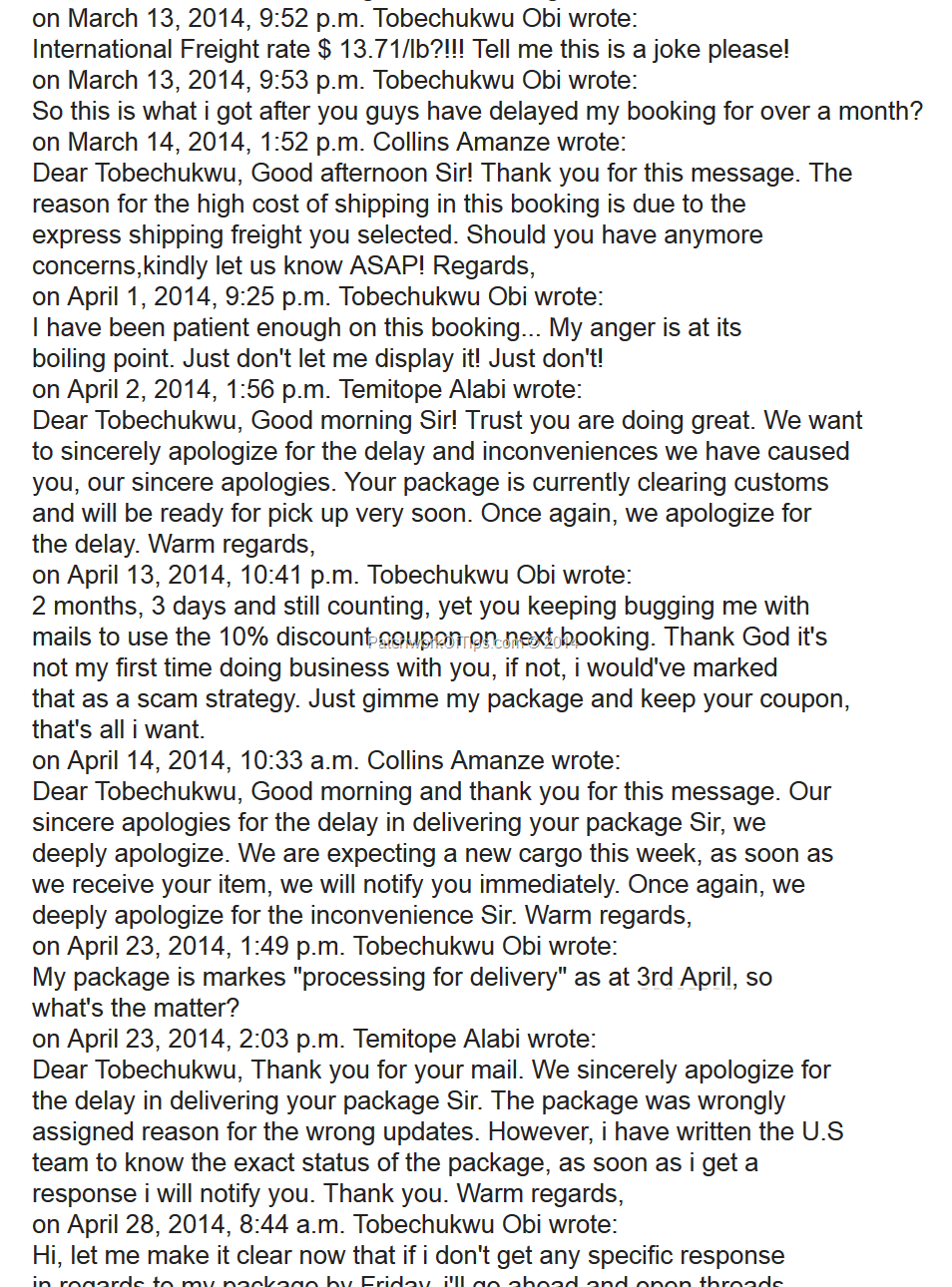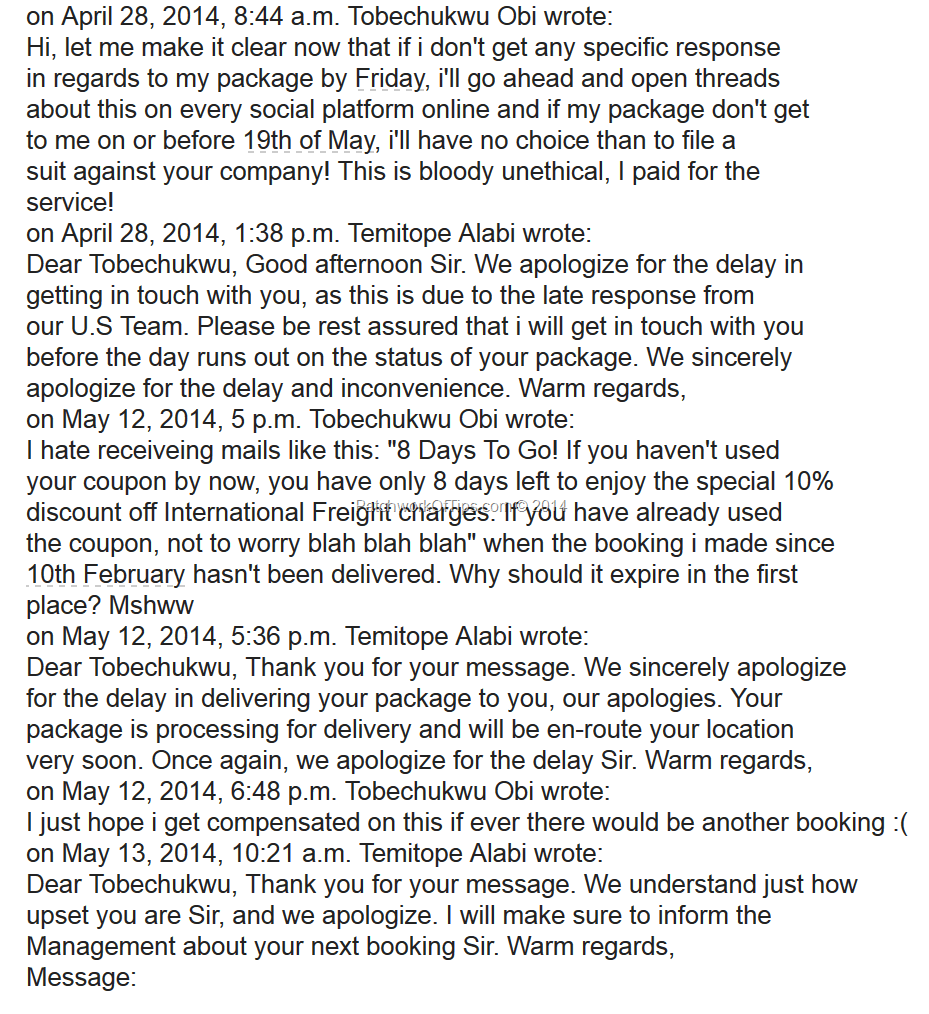 Conclusion: I'm not calling ShippyMe – Circuit Atlantic a scam or fraud……yet! I'm just trying to point out that they have a very sh**ty way of doing business. They are king and you the customer is just trash! To any of you who might have read my past review and possibly got burnt by them, do please accept my sincerest apologies.
I'm out! Happy Thanksgiving and Black Friday shopping

Please rate & share this article to help others. Thanks
You'll also like: