I haven't been completely satisfied with my Xiaomi Mi Sports headset because the microphone on mine is literally useless since the day I bought it and 7hrs of battery life isn't just enough for me. I'd like not to worry about charging my headset every day. I settled for Anker's SoundBuds Lite which cost me $22 on pre-order during the just concluded 11-11 Aliexpress Sales. The price is back to $40 as at the time of writing this.
This will be my 24hour review of the Anker SoundBuds Lite. If anything changes from here, I will be appending an update.
Specifications
Driver Size: 8mm
Frequency Response: 20Hz – 20KHz
Bluetooth Version: 4.1
Bluetooth Range: 10m (33ft)
Water Resistance: IPX5 with hydrophobic nano coating
Microphone: Built-In
Battery Life: 10hrs Music 12hrs Calls
Battery Charging Time: 1hr 30mins
Package Content
SoundBuds Lite Bluetooth Headset
Small, Medium and Large EarTips
Small, Medium and Large EarWings
Micro USB cable
Travel pouch
2 cable clips
Warranty Card
User Manual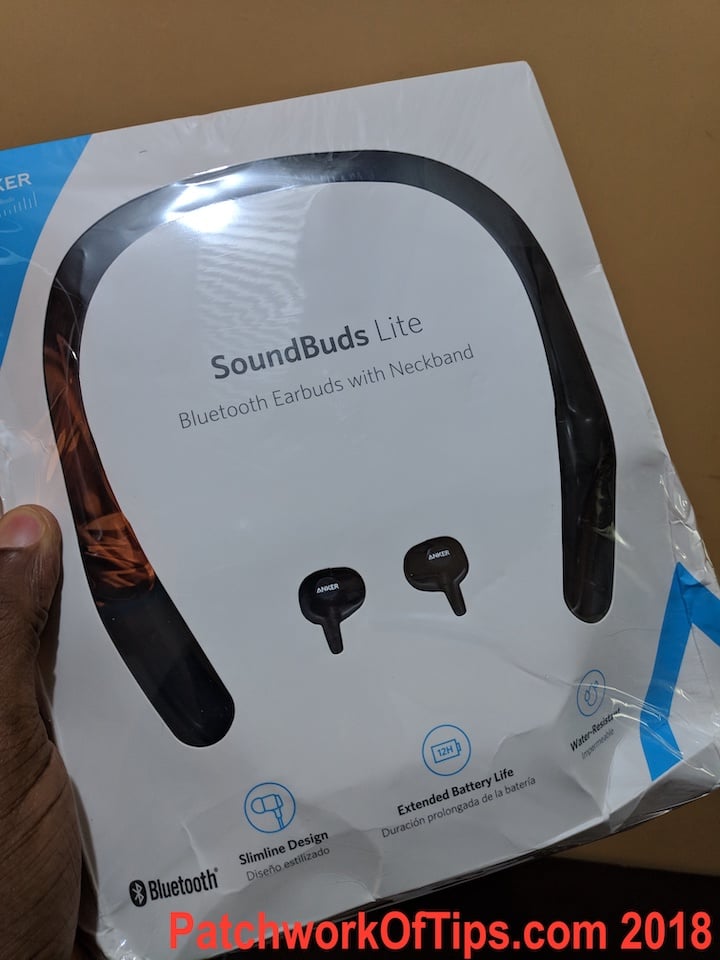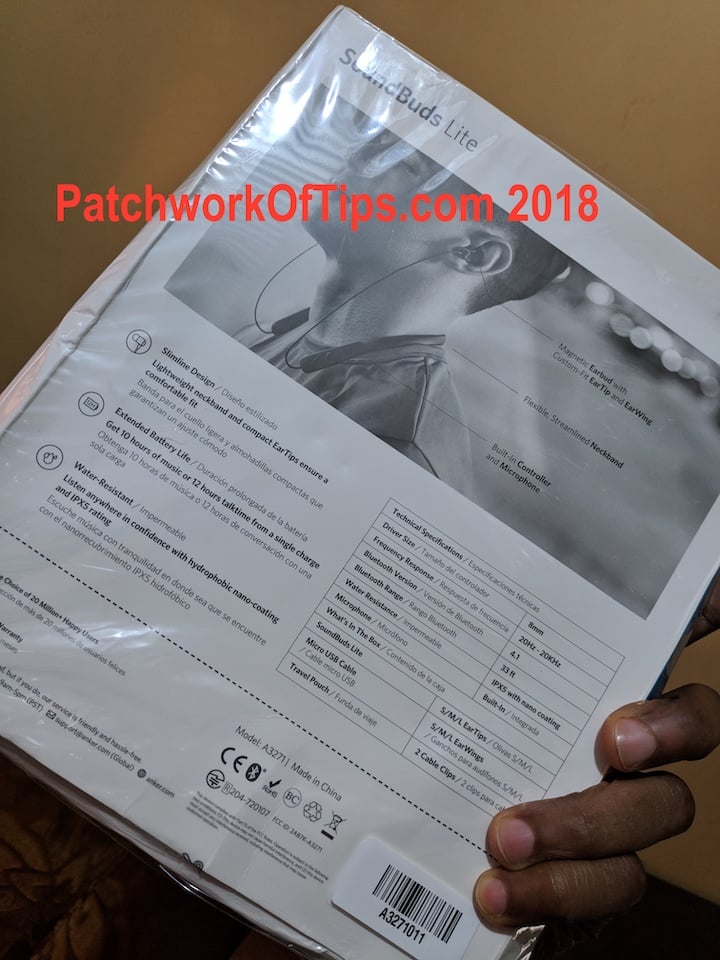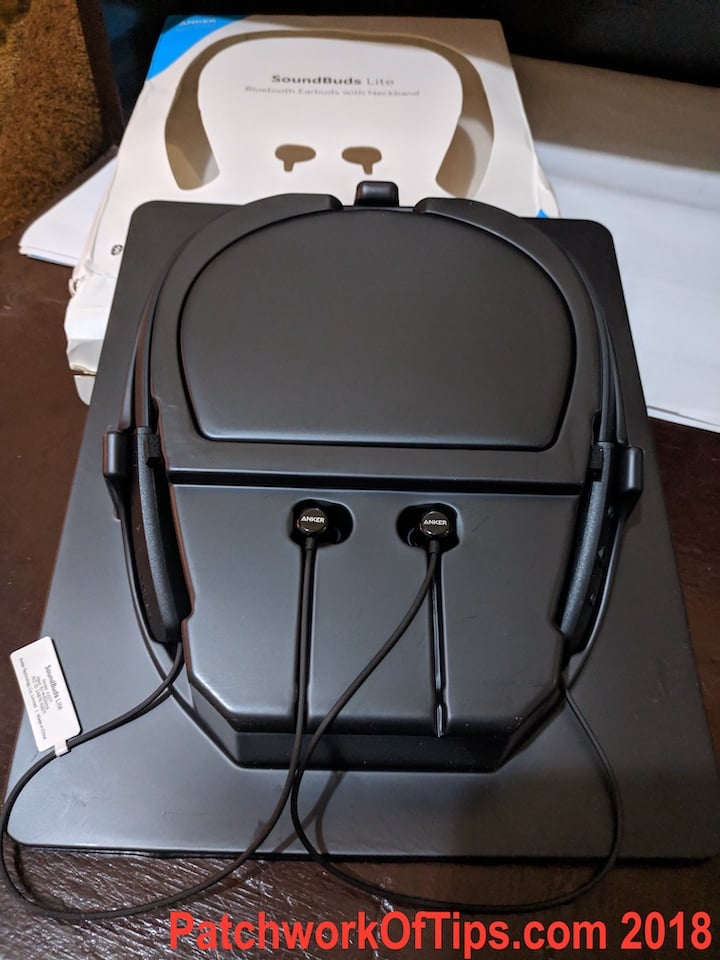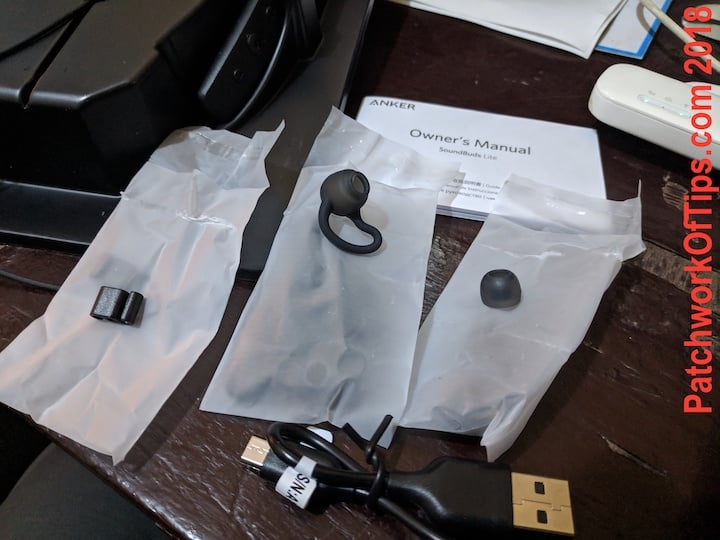 Build Quality
The construction of the main headset feels solid with a slim and lightweight neckband. The control buttons and LED light indicator as well as micro USB charging port and main built-in microphone are located on the left side of the neck band.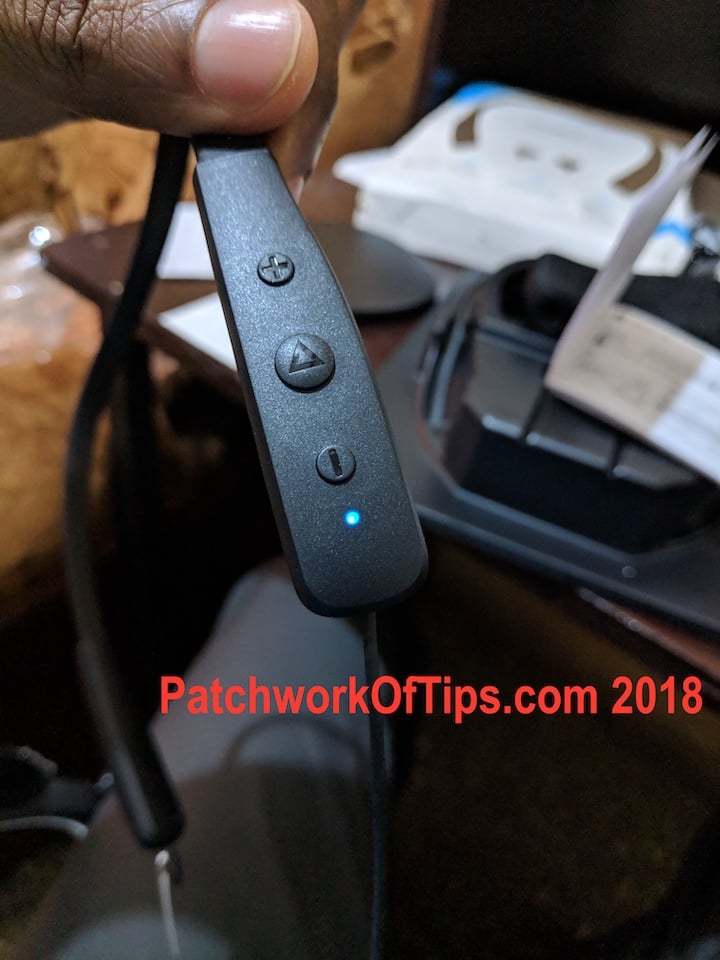 I do have an issue with the control buttons; the Play/Power button to be precise. To switch on the device, one has to hold it down for 1 second according to the user manual but it doesn't work that way all the time on my device. Most times I have to hold it down for more than 4 seconds before it comes on and connects to my phone. Holding down for 4 seconds according to the manual is meant to put the device in pairing mode; not for connecting to old devices.
I sincerely hope another issue doesn't arise to kill the device completely as I wouldn't want another sad experience with the Anker brand after their Astro E5 Powerbank gave up on me without being put into good use.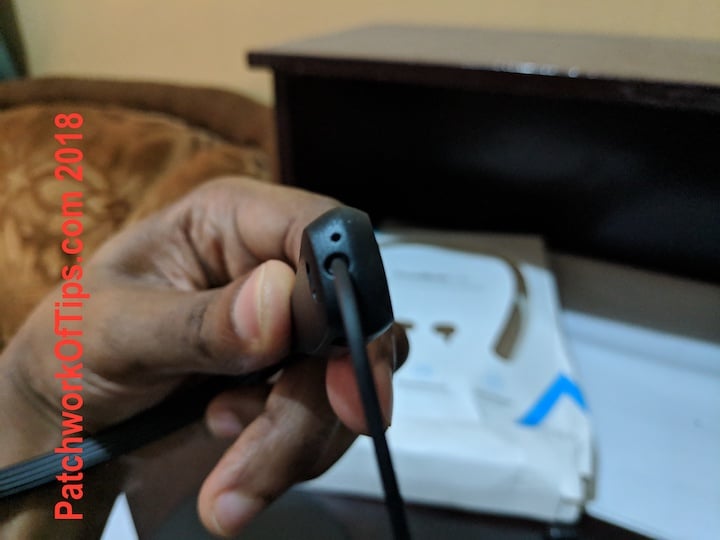 You'd find extra holes on the earbuds probably for noise cancellation or God knows what.  The earbuds have magnets in them to hold them together when you're not actively using the headset and they work quite well until you find yourself working on a metal desk or chair and they start attaching themselves to those. SMH.
Another issue I have with the build is the fact that the microUSB port doesn't have a flap so I wonder how they are able to achieve a water resistant rating of 5 and how safe it is. This is one headset I wouldn't risk ruining by working out with it. I'll just hold on to my Mi Sports headset for workouts.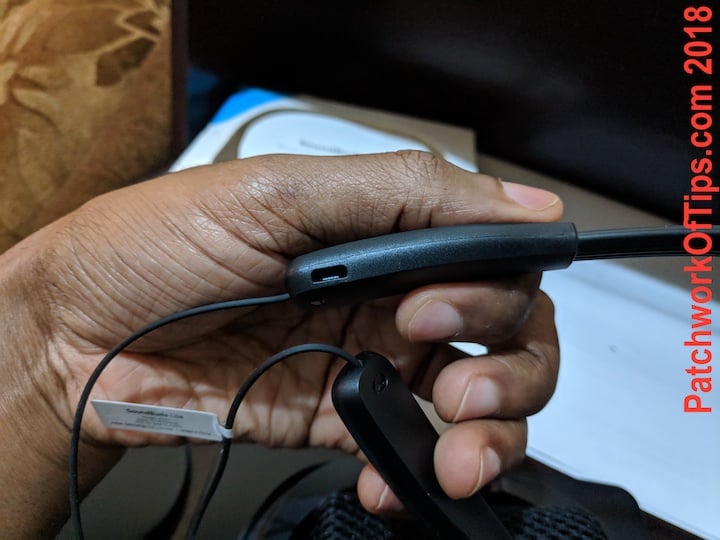 EarTips & EarWings Setup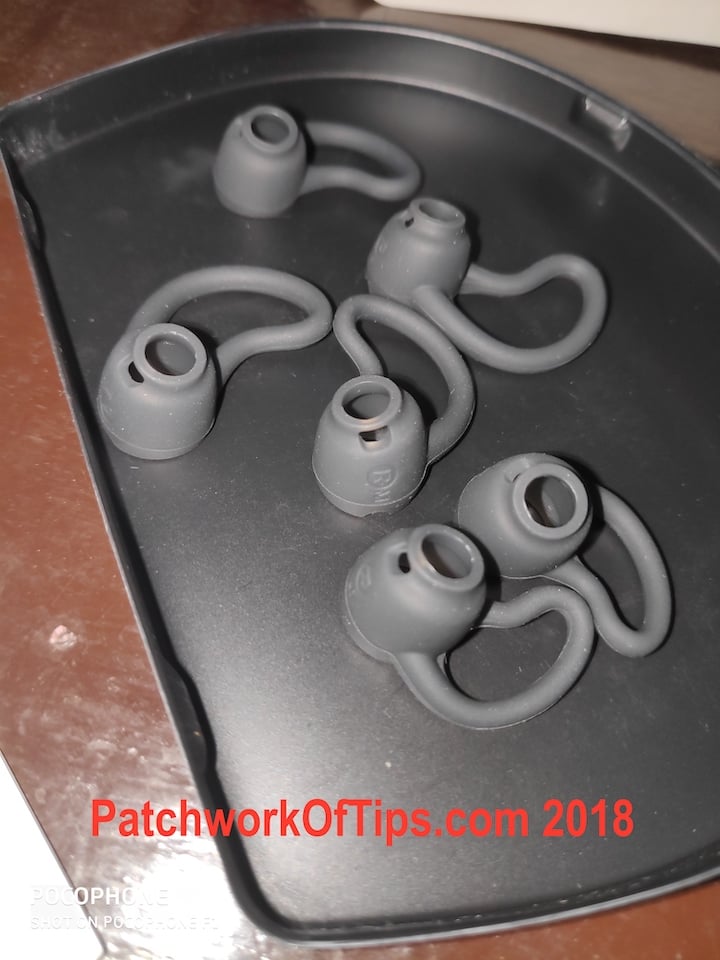 The manual doesn't describe how to setup the silicone eartips and earwings on the earbuds so here goes. Just align the earwings as shown in the image below then close up with the eartips. The earwings come with R and L markings as well as S, M, L for size. Mine is setup to use small earwings and small eartips.
The earwings are softer than the earbuds. I just hope they don't start breaking early down the line. They really do help to keep the earbuds in place within the ear canal.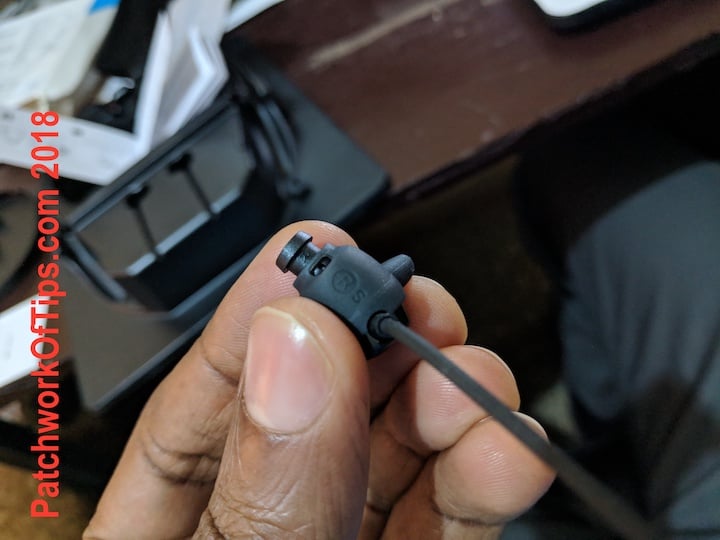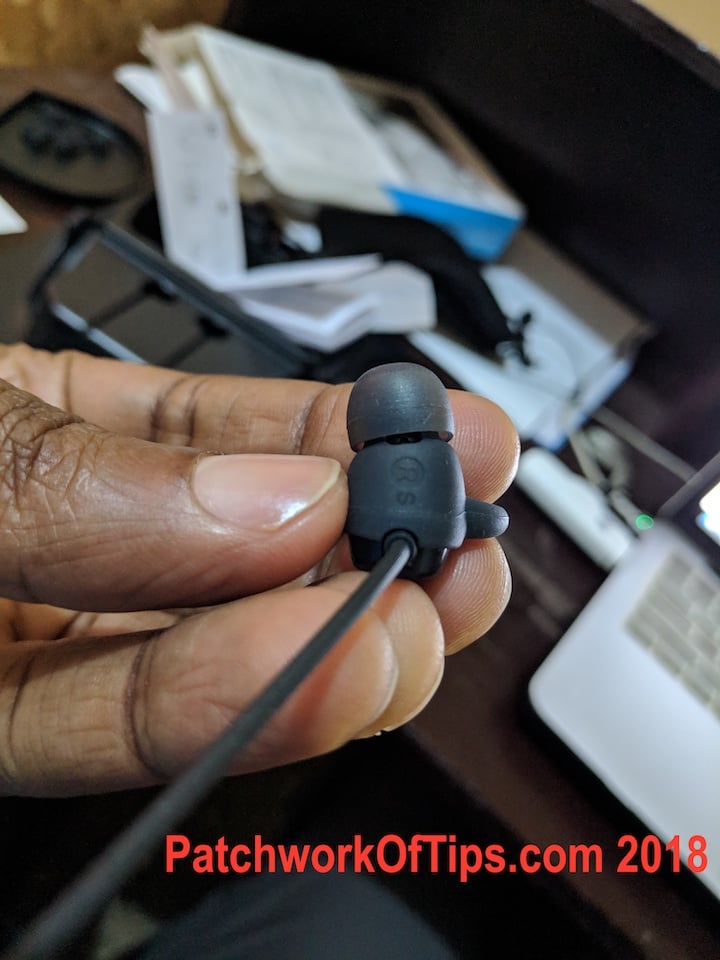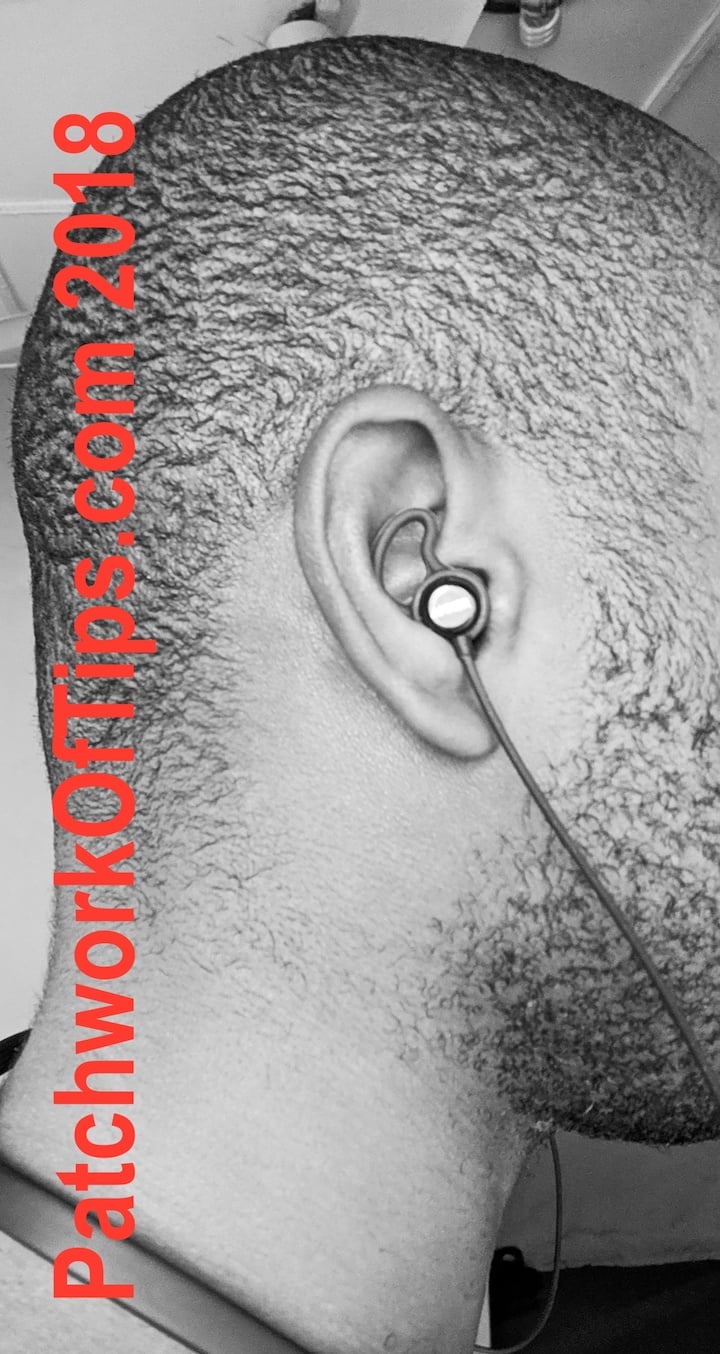 Battery Life
Just like the Mi Sports promises 7hrs of music playback but delivers 7hrs 30 minutes, Anker's SoundBuds Lite delivers a little over 11 hours of music playback with the volume set to somewhere between 60 to 70%. I ran the test using a 320KBps MP3 file.
Charging time is off though by 18 minutes as a complete charge takes 1hr 48 minutes instead of the advertised 1hr 30 minutes.
To save power, the device automatically shuts itself down in like 1 minute 30 seconds if nothing is connected to it.
Music and Call Quality
It doesn't ship with aptX but my Pocophone shows it as having SBC codec. I'm not an audiophile so I can't say how amazing the audio quality is BUT I can definitely say that it's way better than my experience on the Mi Sports. I was listening to Mariah Carey's GTFO on medium volume while testing it and suddenly I could hear parts of the song I never knew existed while using the Mi Sports. lol
Voice calls are quite clear with no distortions and the controls work without a hitch. You push the play button once to answer a call and press it once again to end the call.
If you set up the eartips and earwings well you'd able to seal off all sounds from outside and boost your listening experience.
Voice/Sound Recording
You can record sounds using the mic but you'd probably need a special app to capture such audio depending on the brand and model of your phone. The Recorder app on my Pocophone didn't work and neither did Audacity/QuickTime on my macbook. This android app works though the interface leaves me wanting more: Voice Recorder.
And thus ends my review of the Anker SoundBuds Lite. Got questions? Leave them in the comment section and if anything changes in the comings days, weeks, months, I'll make sure to update this review.
You can click here to get one if you're interested.
Please rate & share this article to help others. Thanks
You'll also like: