These days it seems as though I'm always itching to buy something even if I don't need it. As long as the cost isn't too much, I'm game. lol. I got that itch recently and after careful analysis, I decided to get a new bluetooth headset as my LG Tone HBS730 was not playing nice with my TomTom Spark Cardio Music (this was before it started falling apart too).
The goal was to get another LG Tone model but one with Bluetooth 4.1 technology but a nigga wasn't keen on spending $30 shipping fee on a $35 headset so I went to Aliexpress as usual and settled for Xiaomi's Mi Sports Bluetooth Headset.
The headset comes with a non-removable 100mAh battery, weighs about 18g and comes with 5 earbud tip replacements (the fifth pair is on the headset) and a charging cable.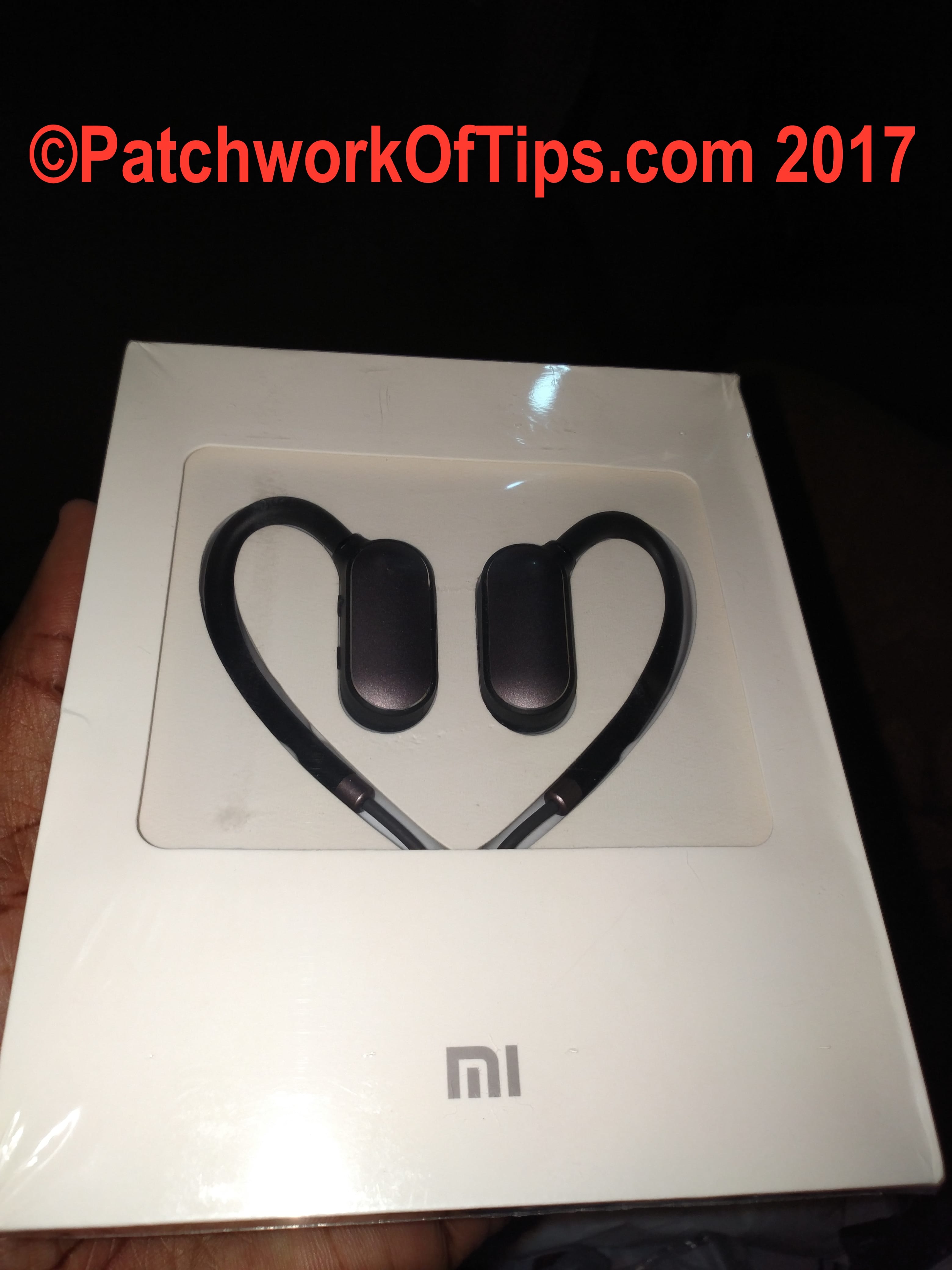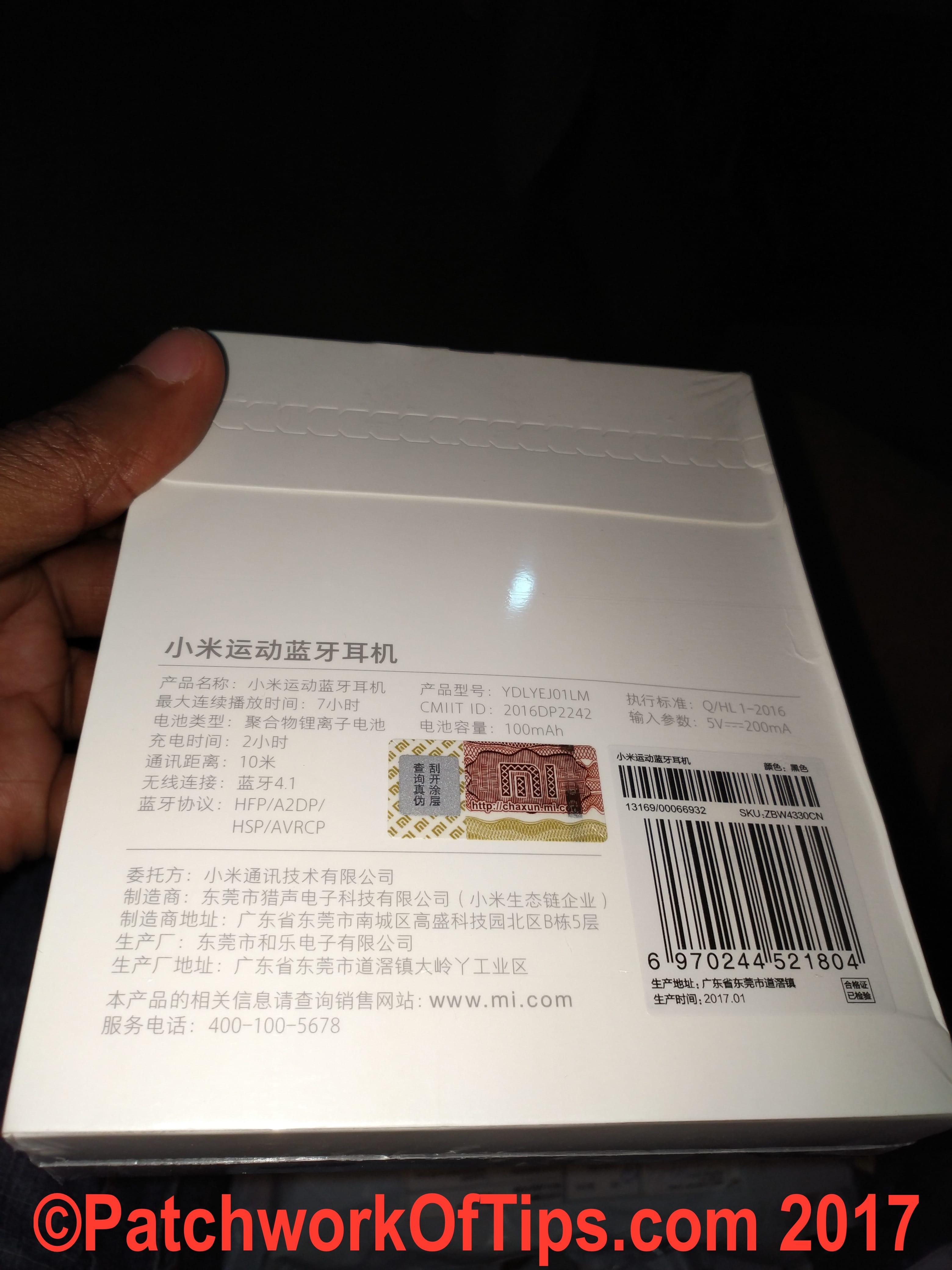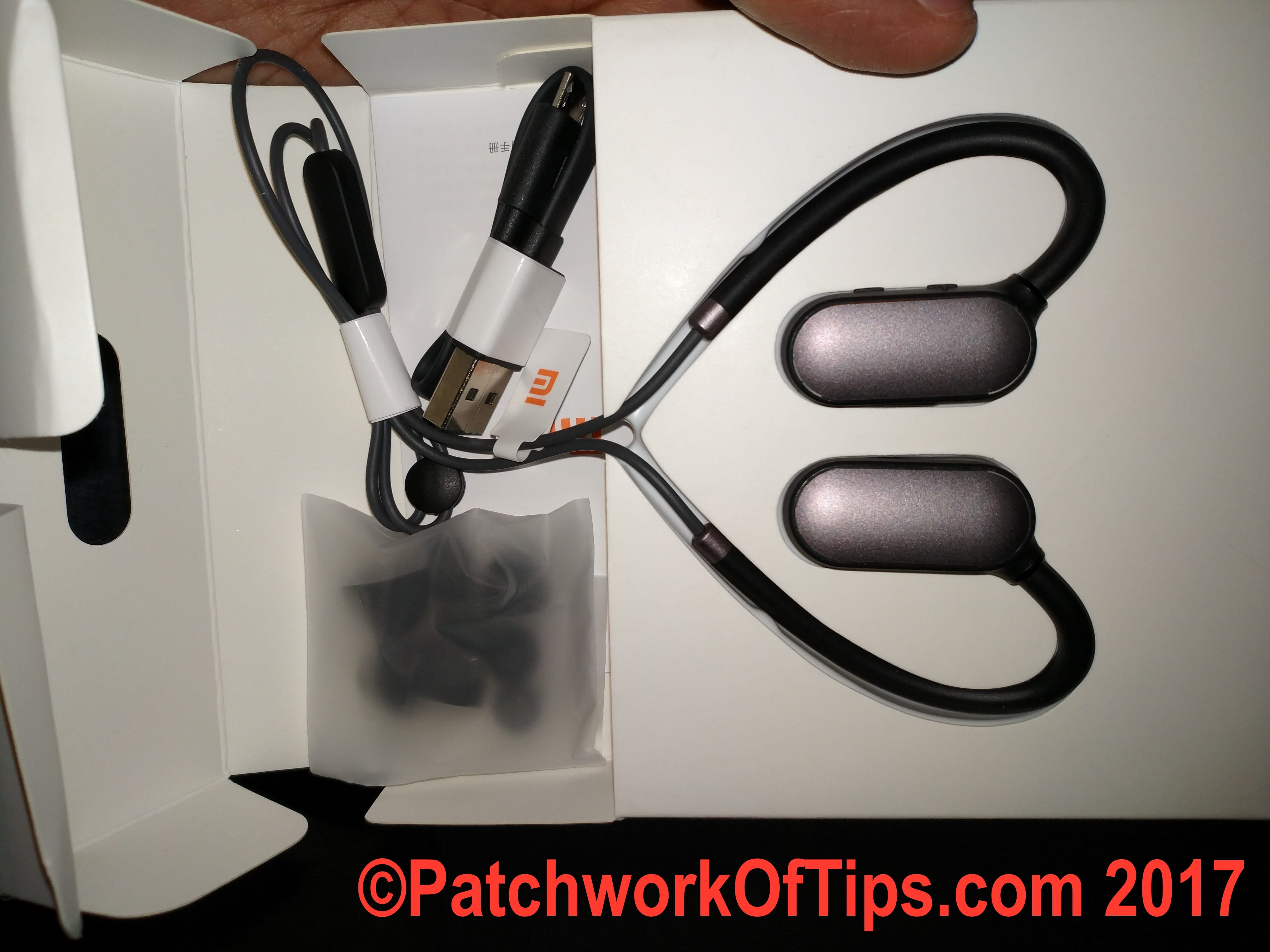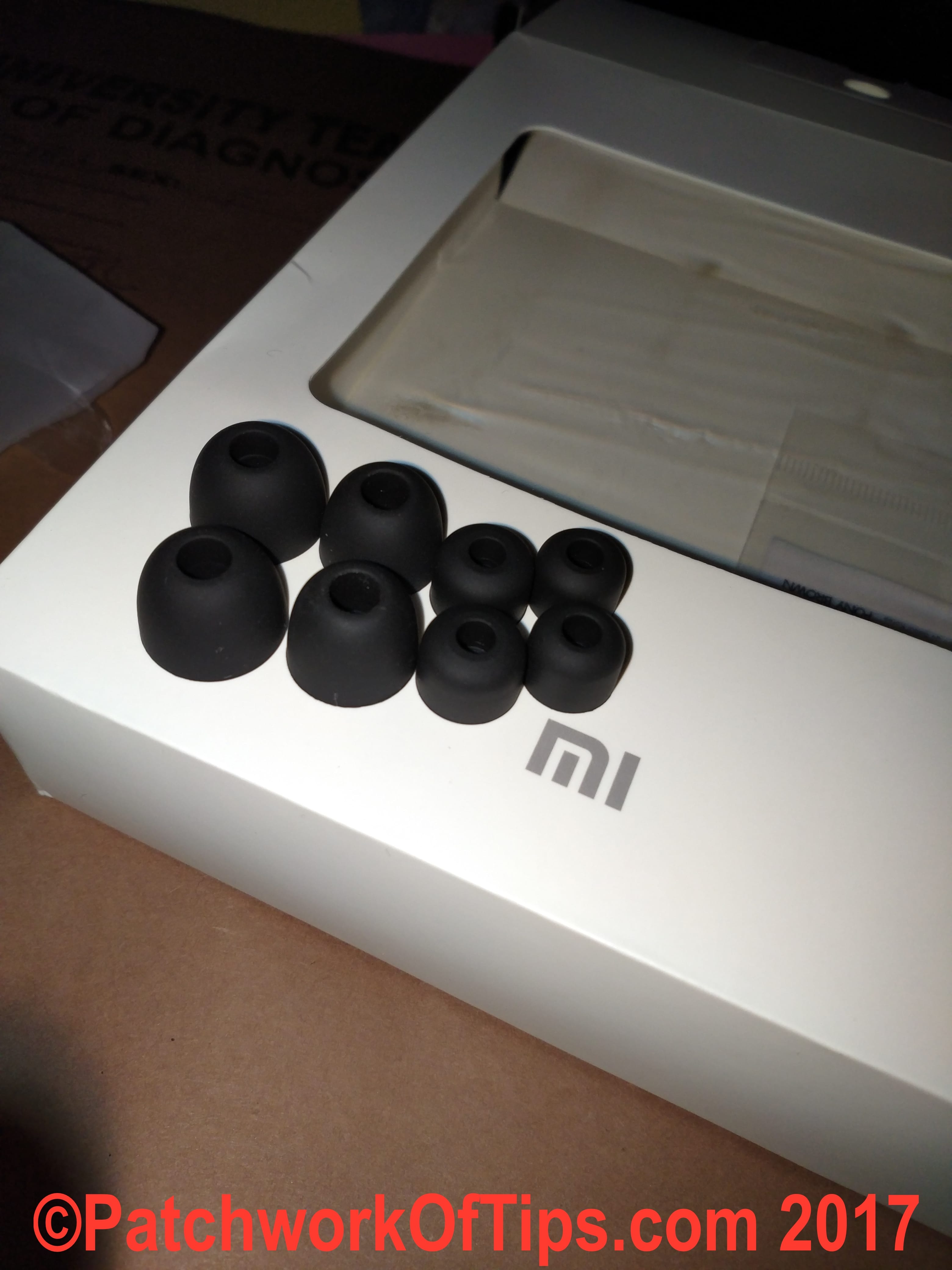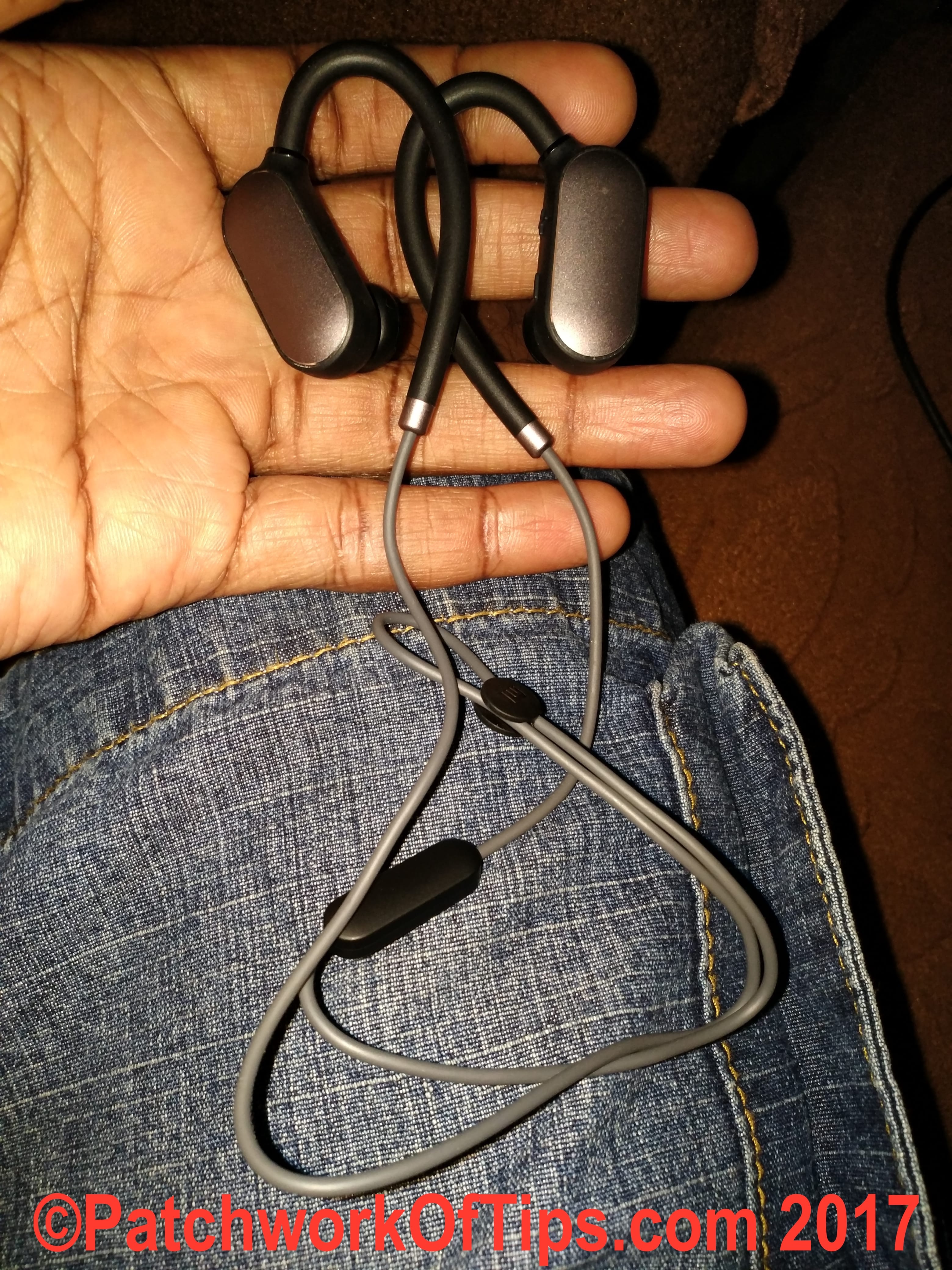 Both earpiece are constructed like Xiaomi Mi Fitness Bands with plastic casing and aluminium plate. Plastic ear hooks help to keep the buds from falling out or moving around during use.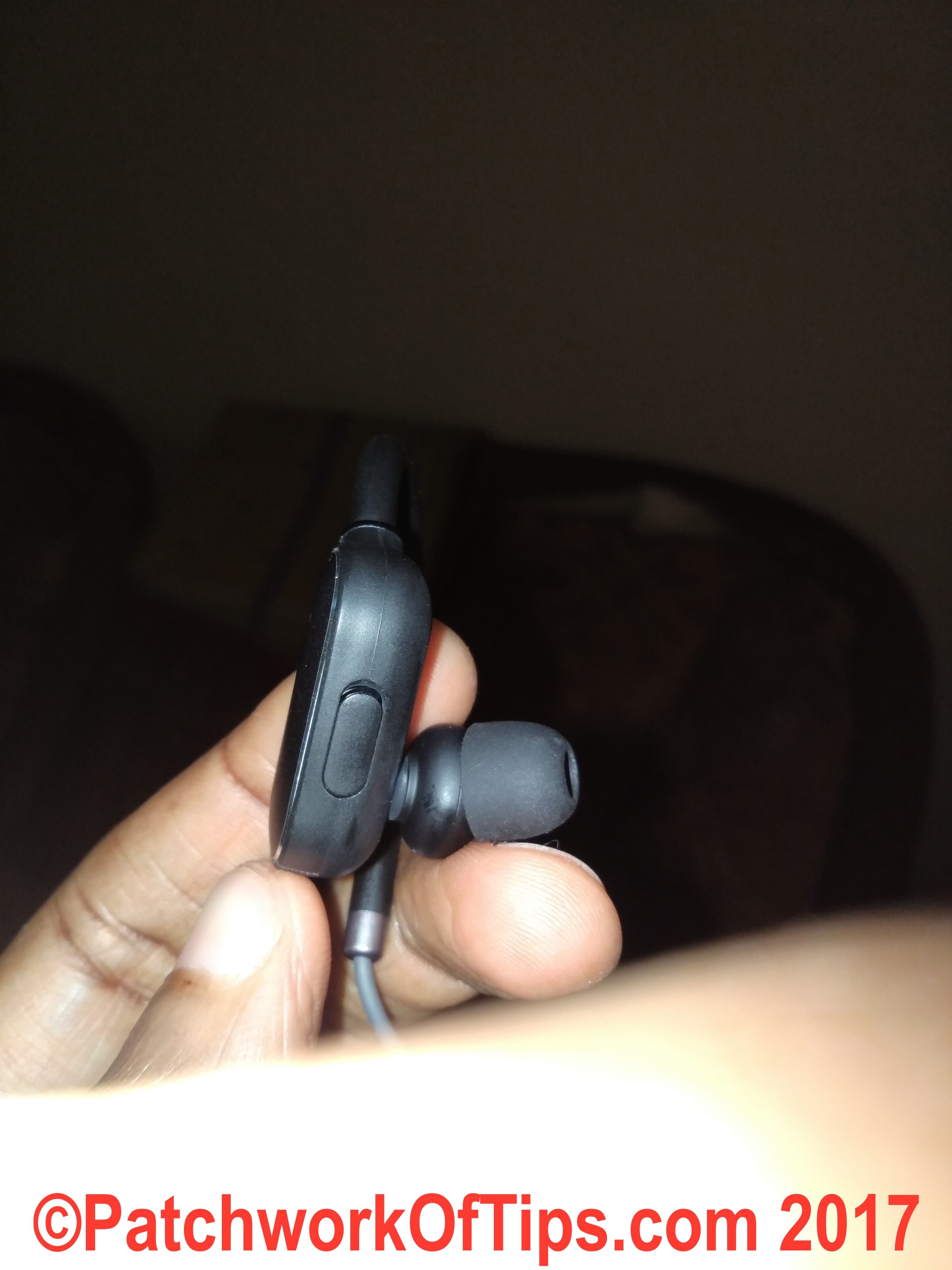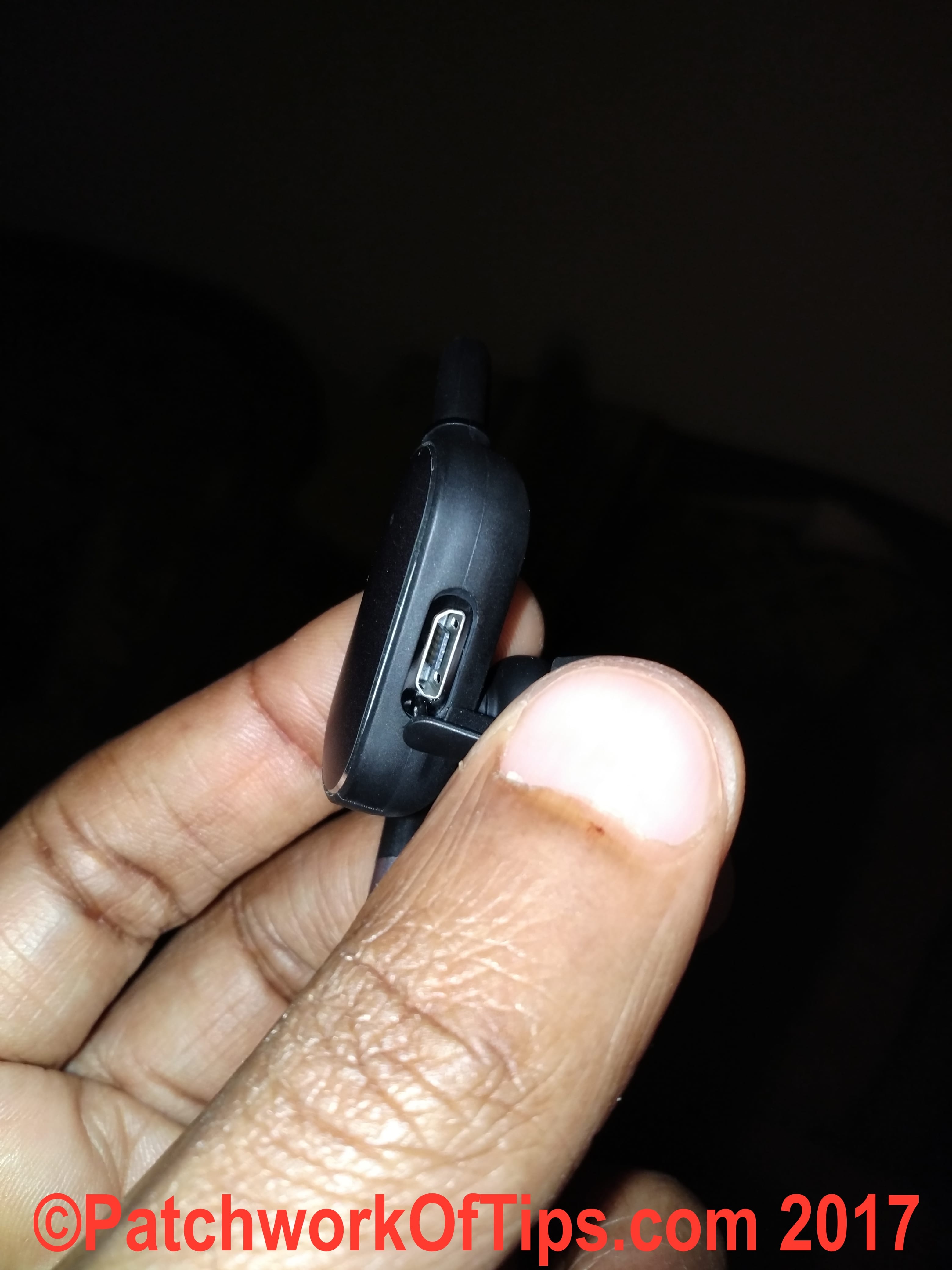 microUSB charging port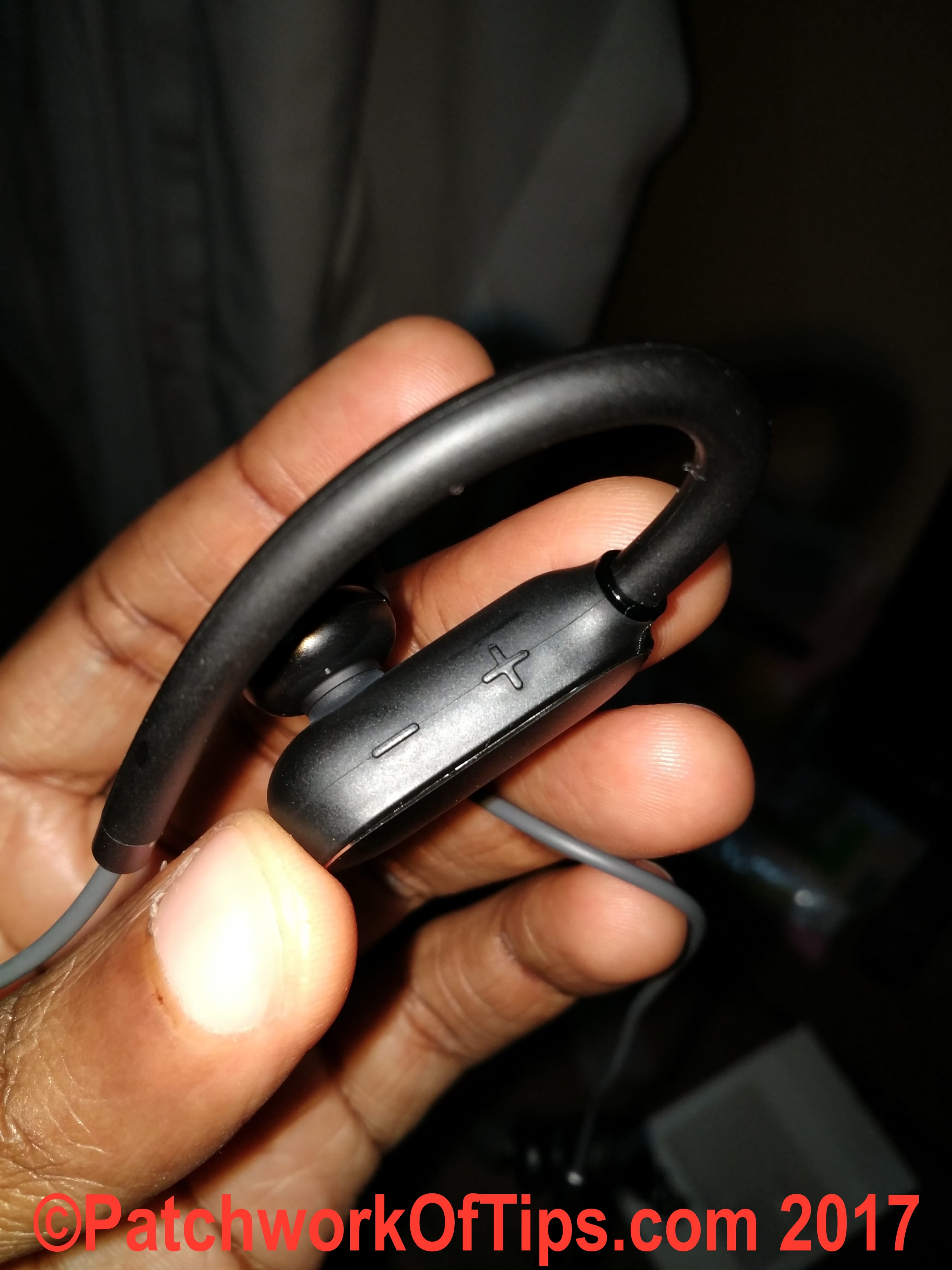 Volume and Track control buttons on the right earpiece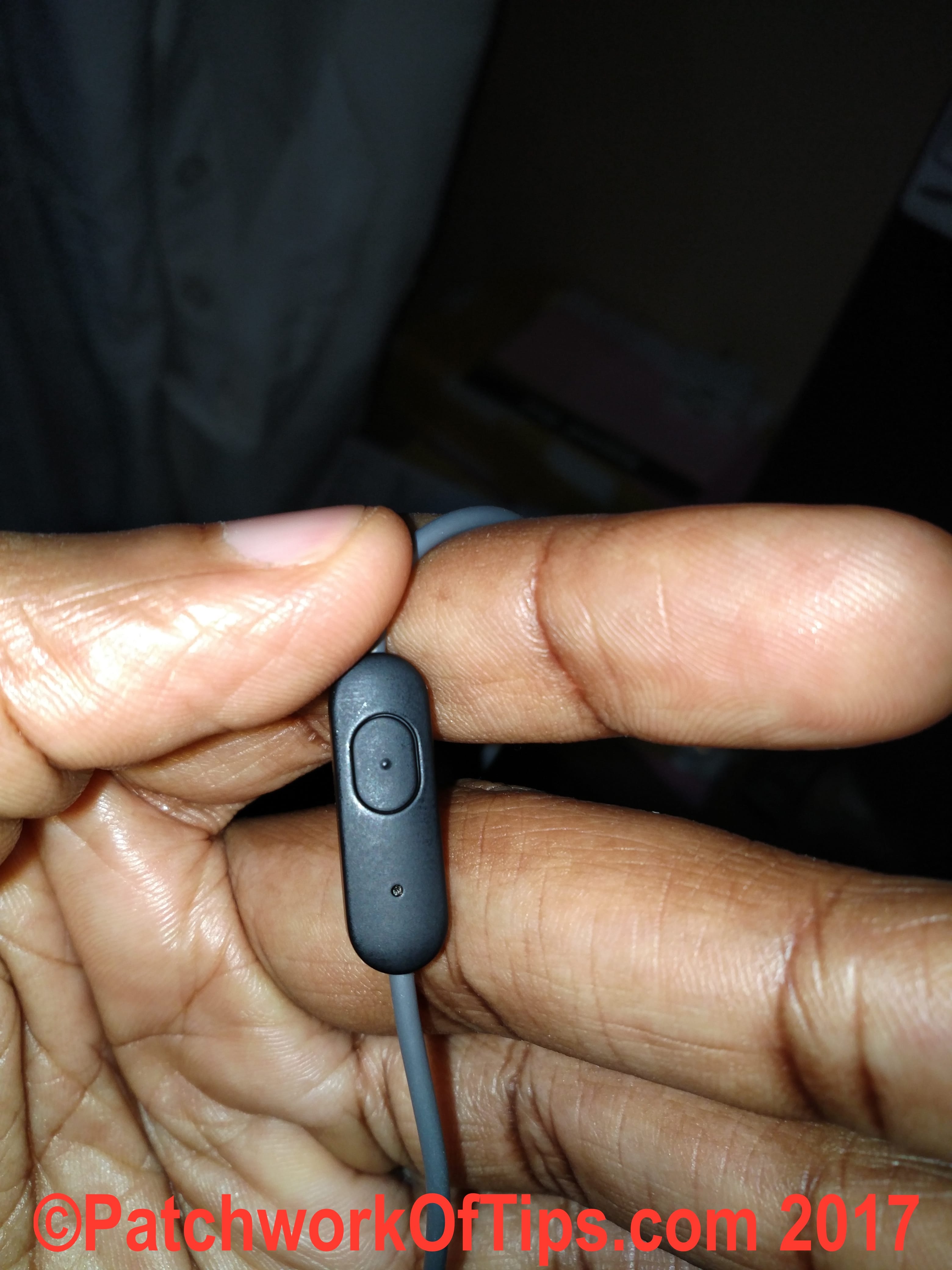 Microphone and Remote button which serves as a power switch, call answering and music control button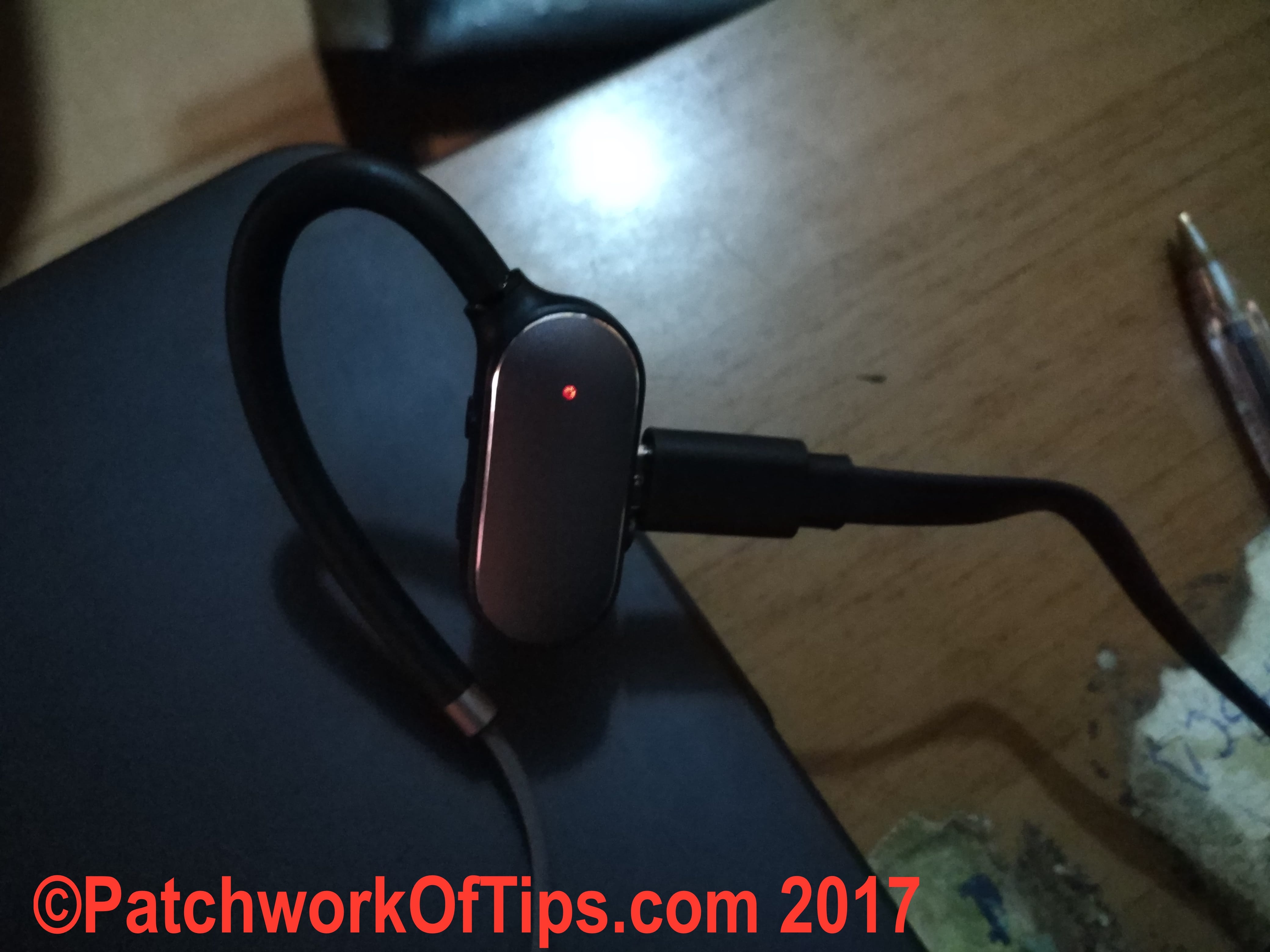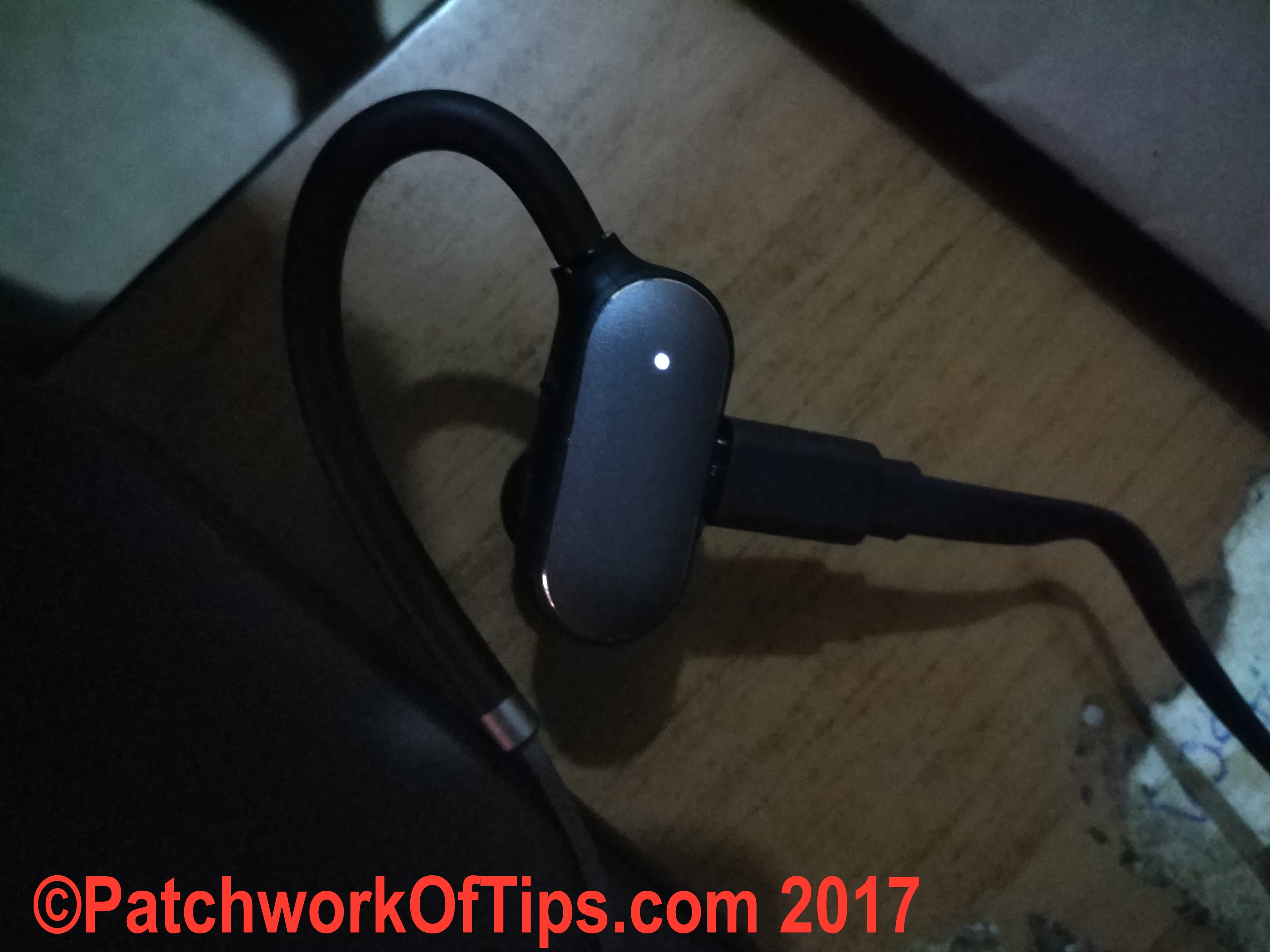 An LED light on the right earpiece turns red while charging and white when the battery is full charged.
Pros of The Xiaomi YDLYEJ01LM Mi Sports Bluetooth Headset
Excellent Build Quality: Compared to most cheap bluetooth headsets out there, the build quality is great for the price. Nothing feels or looks cheap on the device.
Good Battery Life: Rated as having 7 hours of music playback time, I was able to get 7hrs 30 minutes of continuous playback at a comfortable volume level
Comfortable: Getting the headset to fit comfortable requires switching to the right earbud tip and adjusting the earhook appropriately in such a way that it doesn't press down on the top of your ears. I struggled a bit with comfort until I  got these two tips. Once you master this, it also helps to keep the earpieces in place while running though occasionally you can still have the earpiece coming off slightly depending on how hard you're running.
Good Bluetooth Range: It offers a good range of 10 meters before communication breaks but it seems to offer better than that as the LG Tone HBS730 has the same range but breaks past the 10 meter point while the Mi Sport is still able to hold a connection.
Charging Time: It can be charged through a computer's USB port or wall adapter or some powerbanks like this Xiaomi Powerbank. It takes 2 hours to achieve a complete charge which seems to be the norm with most of these bluetooth headsets and fitness bands.
IPX4 Water Proof Certification: This protects against sweat damage only. No swimming or fooling around in the rain is allowed with this device.
Auto Power Off: There's no official word on this but from what I've noticed, it shuts down automatically in like 5 -10 minutes when it's not connected to any device
Cons of The Xiaomi YDLYEJ01LM Mi Sports Bluetooth Headset
Scratch Prone: If you own one of the first Xiaomi fitness bands, you'd most probably be aware of how scratch prone those aluminium plates are. Well the same applies to the Mi Sport headset. You'll definitely amass some scratches as time goes by if you're not careful with them.
Close to No Bass: The first thing I noticed using the headset was that music playback was way way better on my LG Tone HBS730. I later realized that was because the bass levels on the Mi Sports are pretty low and because of this I'm already contemplating getting a new headset.
No sound isolation: This is a good thing when running in areas with traffic but it sucks when I just want to enjoy the music without any interference whatsoever.
Chinese Voice Prompts: The device is officially sold strictly in China and as such Xiaomi hasn't deemed it fit to include English voice prompts. When powering the device on, you'd hear something like Tiachi and when powering it off, it sounds like Quanchi.
Average Voice Clarity: It is generally poor in noisy environments and better in quieter environments. I sometimes find myself disconnecting the headset and using my phone's speaker so as to hear better.
Overall, in my opinion if you're looking for a quality low cost workout headset, the Xiaomi Mi Sports Bluetooth Headset will suffice but if you also want to enjoy music playback in your leisure time, I suggest you look elsewhere.
Got questions? Leave them below and please share. Thank you.
UPDATE 28th May 2017: With regards to bass and noise isolation, switching to a large sized ear tip helps a lot. Apparently the two small ear tips are for sports related activities while the 3 larger tips are for music playback. I decided to switch to the largest ear tip and noise isolation is 100% for me and there seems to be a little improvement in the bass department.
Thanks for the tip Axhem
Please rate & share this article to help others. Thanks
You'll also like: