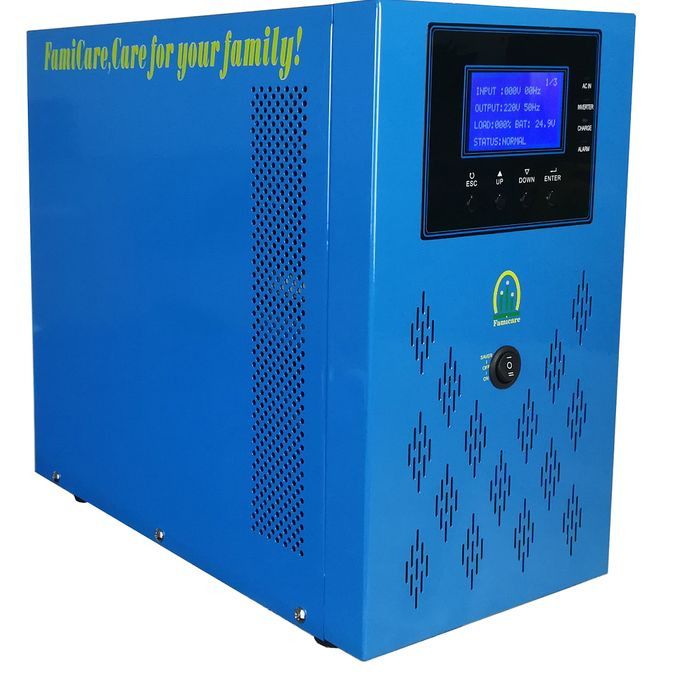 8 weeks later, my review for the Famicare 5.5KVA inverter is finally up. I have to admit that it's a long video at 20 minutes but hey it was the best I go do. You can watch the video at the end of this post.
If you don't have time to watch, here are a summary of the pros and cons I've experienced so far using the device. Your experience might vary as this seems to be a generic inverter being sold on Alibaba with different brands putting their logo on them.
Famicare 5.5KVA 24V Inverter Specifications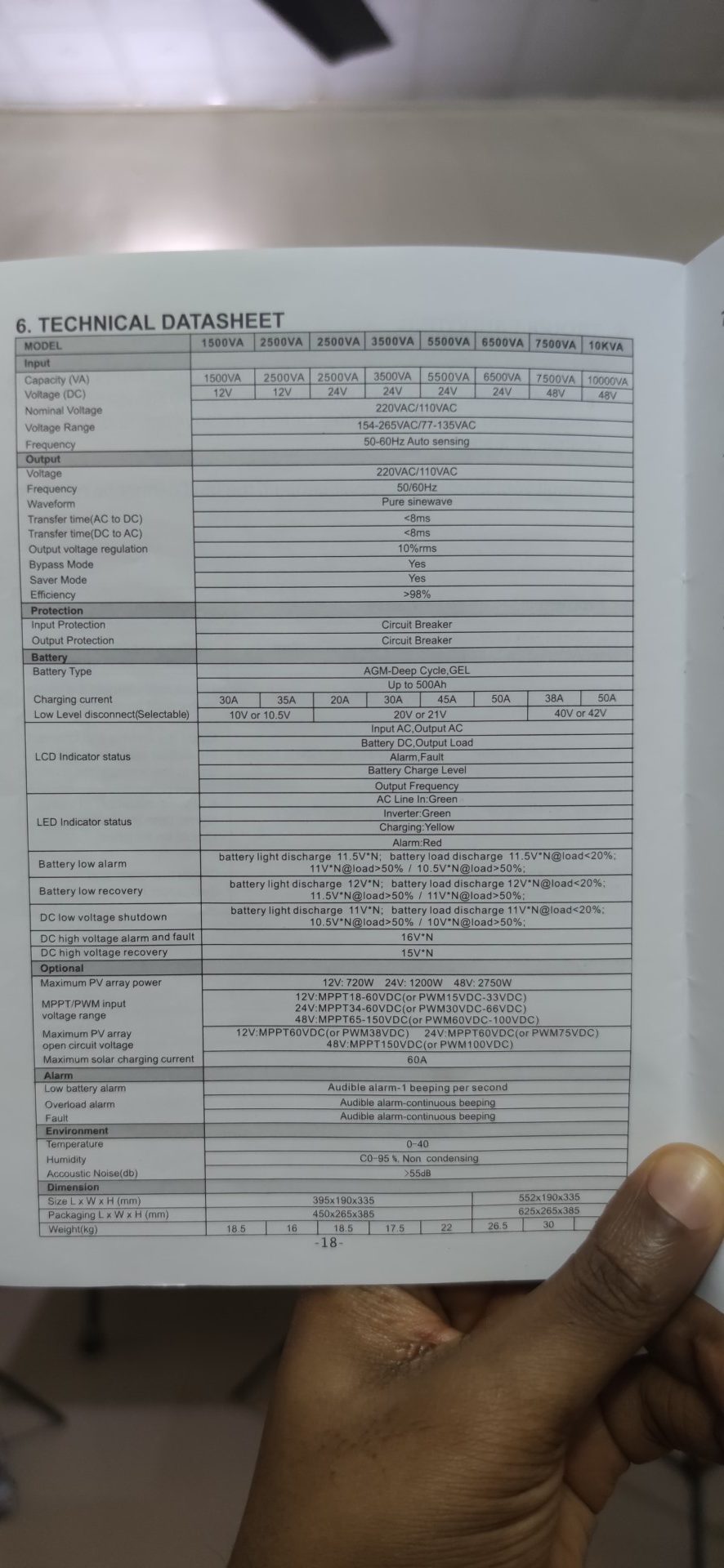 Pros of Famicare 5.5KVA 24V Inverter
High Wattage Capacity: Supports maximum load of 4,400 watts
Maximum Battery Supported: Maximum of six batteries can be used with the inverter. All batteries are best from the same brand with same model and same age. I use 4 brand new Hausstrom 12v 220AH batteries.
AC Fast Charging: You can charge your batteries up to a maximum amperage of 50A.
In built Solar Charge Controller: This has an inbuilt PWM solar charge controller. So far I've been able to get up to 27A 37V from my four Cworth Energy 350W solar panels using this controller.
Inverter and UPS Mode: which helps to protect your appliances from dangerously low voltage or high voltage
Inverter Advanced Settings: depending on the chemistry of your battery, you can tweak things such as bulk voltage, float voltage, charging mode etc in the advanced settings
Fast AC – DC and DC – AC Transfer: your devices will never go off when the grid comes on or goes off. The switch is super fast and only announced by a single beep from the inverter
Cons Of Famicare 5.5KVA 24V Inverter
Continously Working Fans and Very Noisy Operation: the device comes with two cooling fans and one of those fans never goes off. It's always on. The second fan comes on only when there's too much heat in the heatsink and it gets really loud as f**k
Very Low Battery Voltage Alarm:  as a newbie to inverters, I thought the low voltage alarm would only go off at 24V but by default it's set to 21V. It can be modified to 23V but not without issues which I explained in the video.
Wonky Charging Protocol: For some reason, the solar panels and the grid have to be "ON" before the inverter can declare the battery fully charged.
Always Connected Solar Panels: you can't turn off charging completely so as to be able to test the capacity of the batteries.
Enjoy and Happy New Year guys!
Famicare Inverter H Series Complete Manual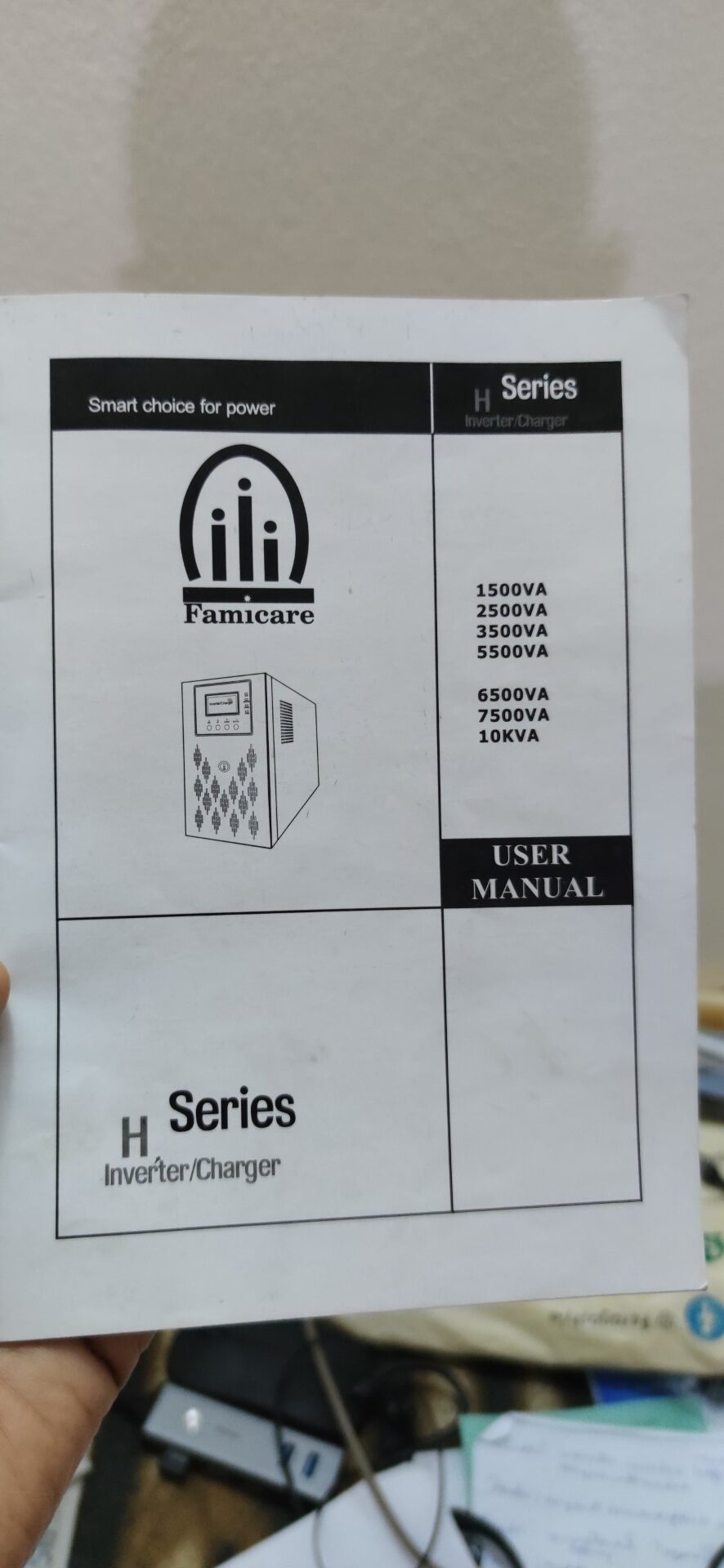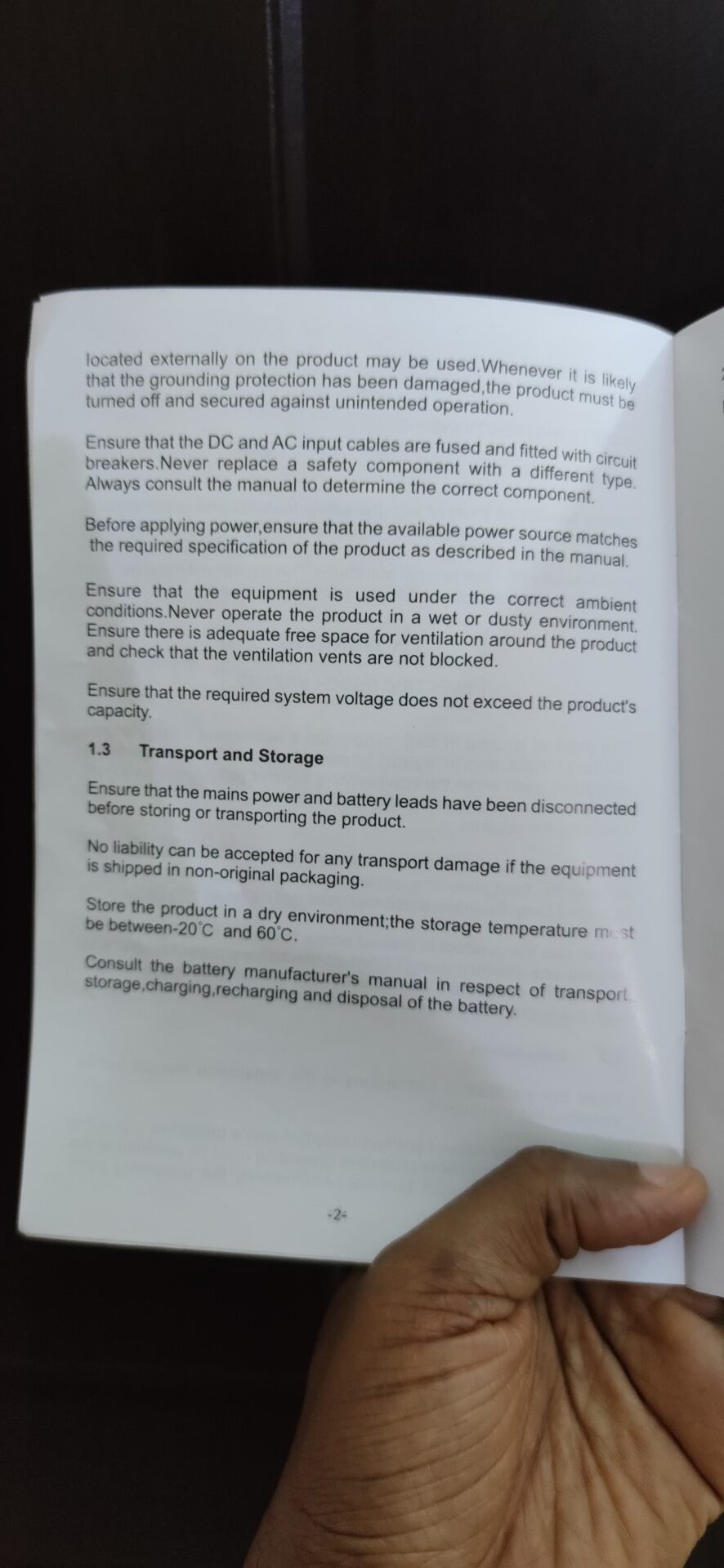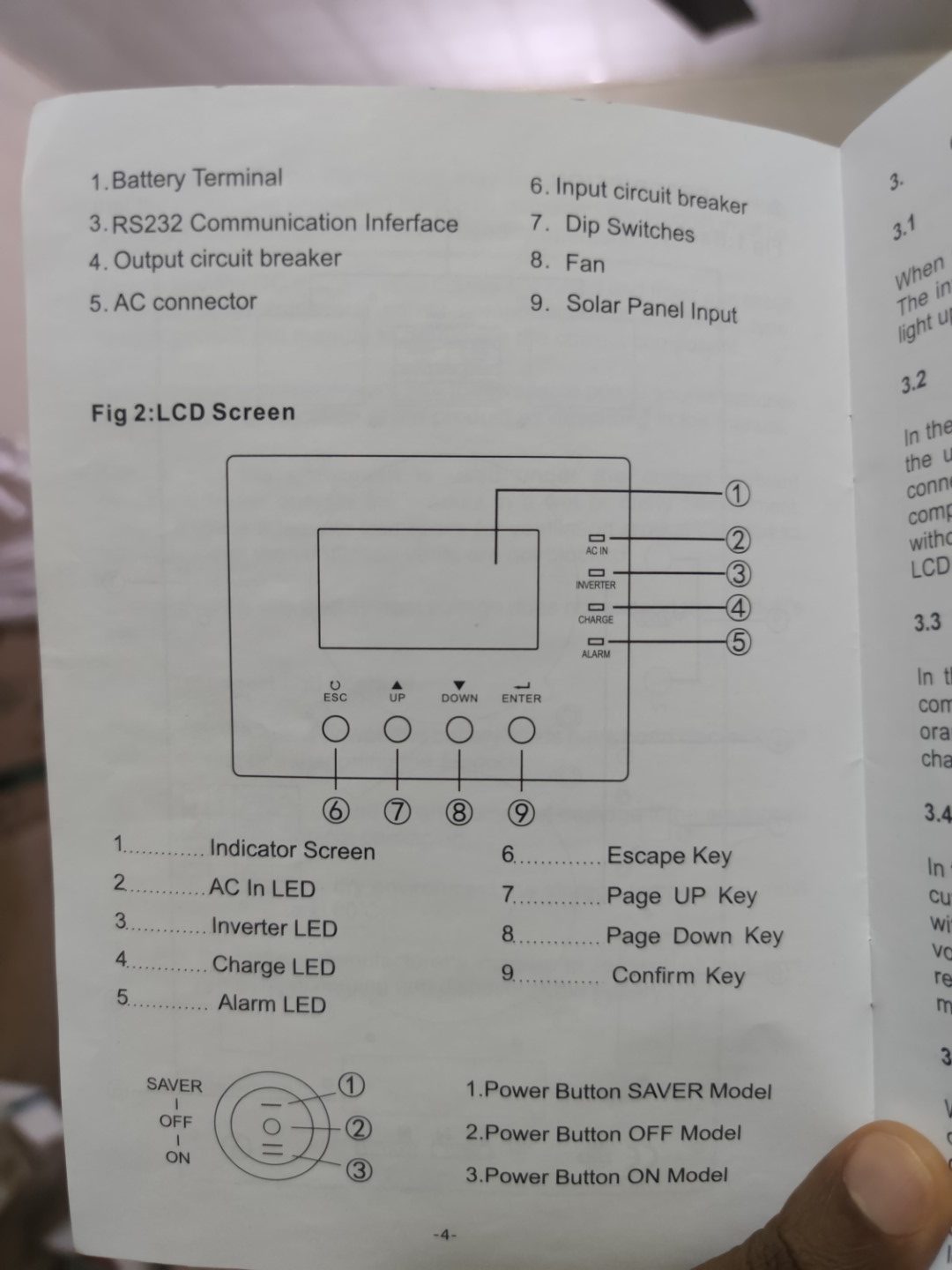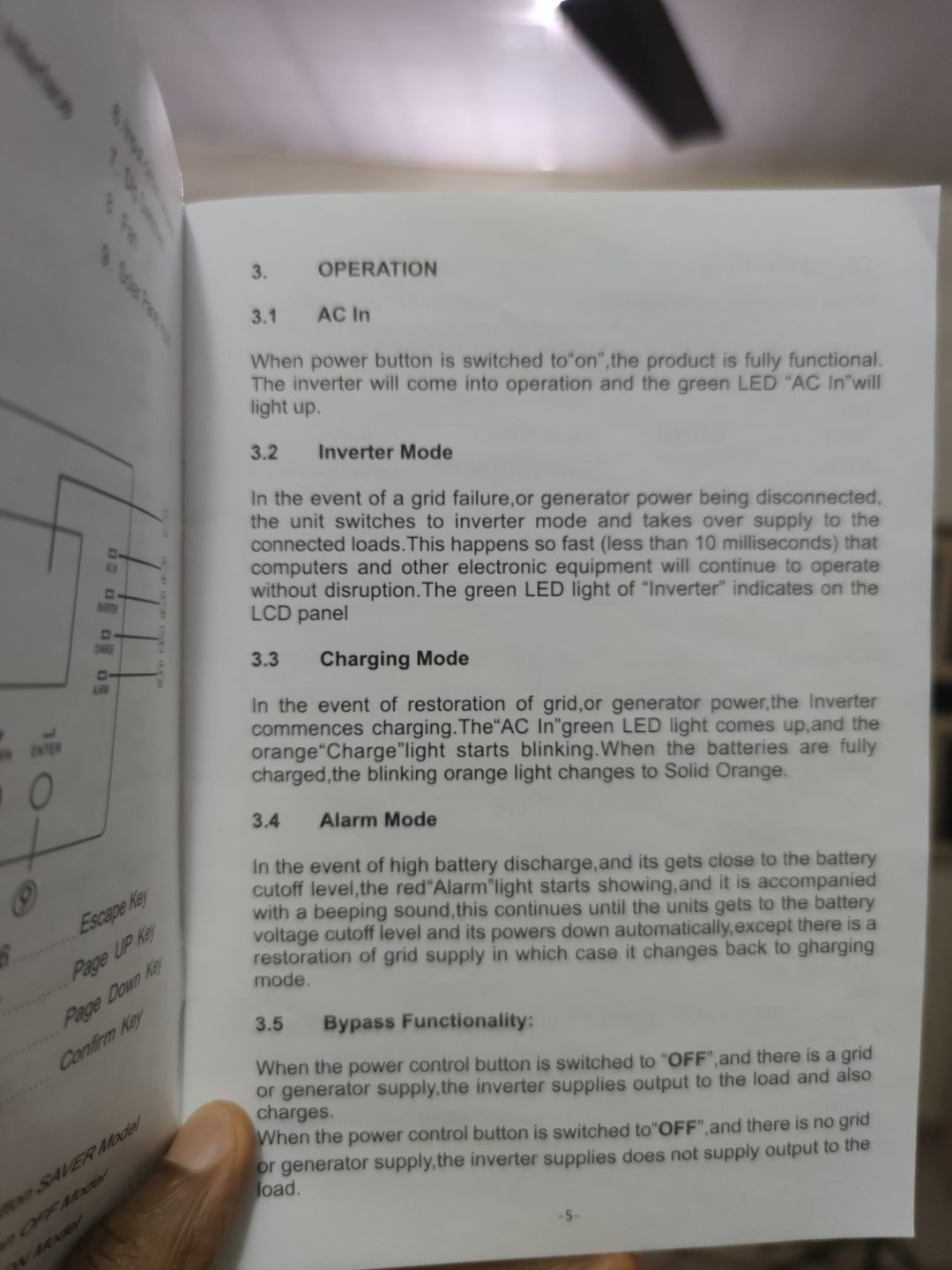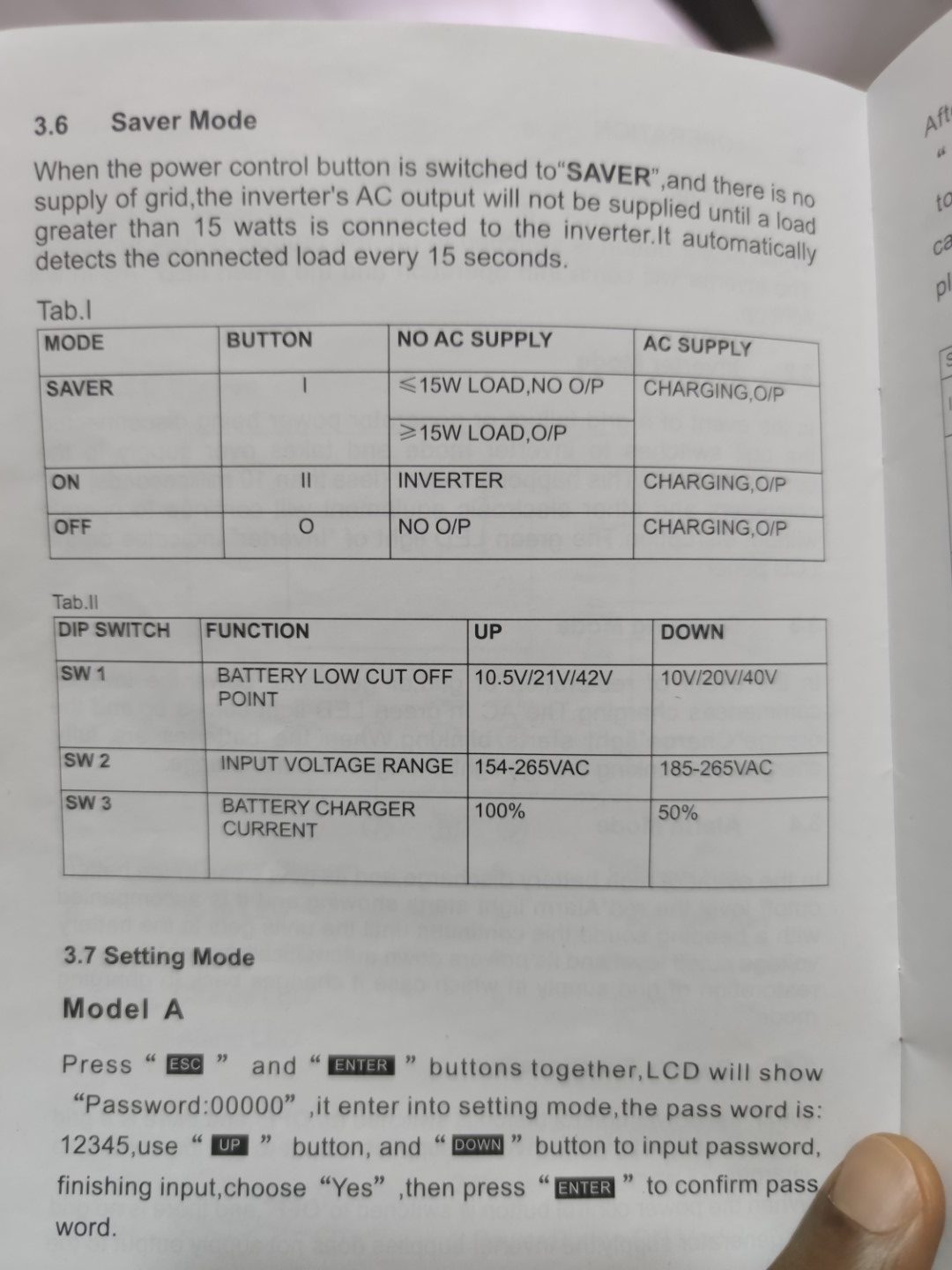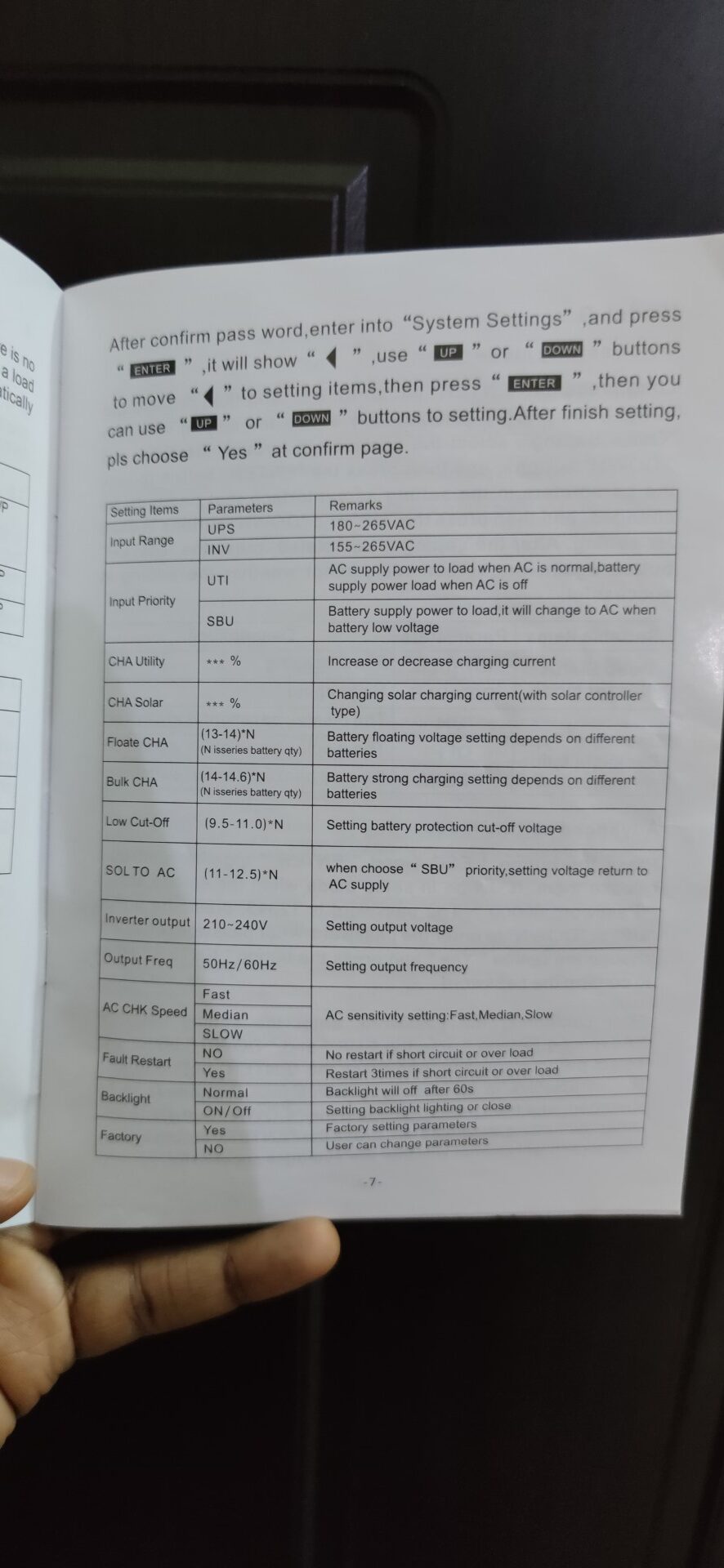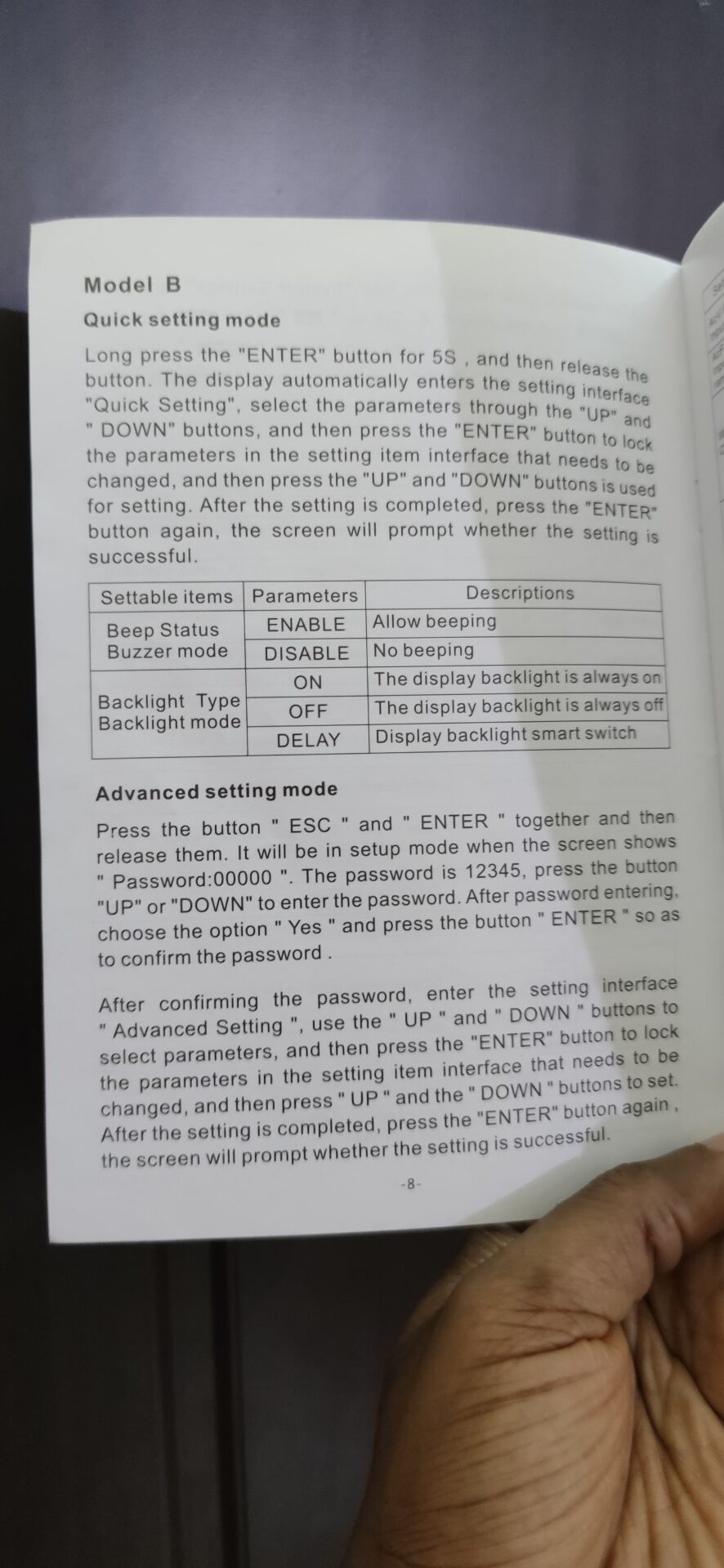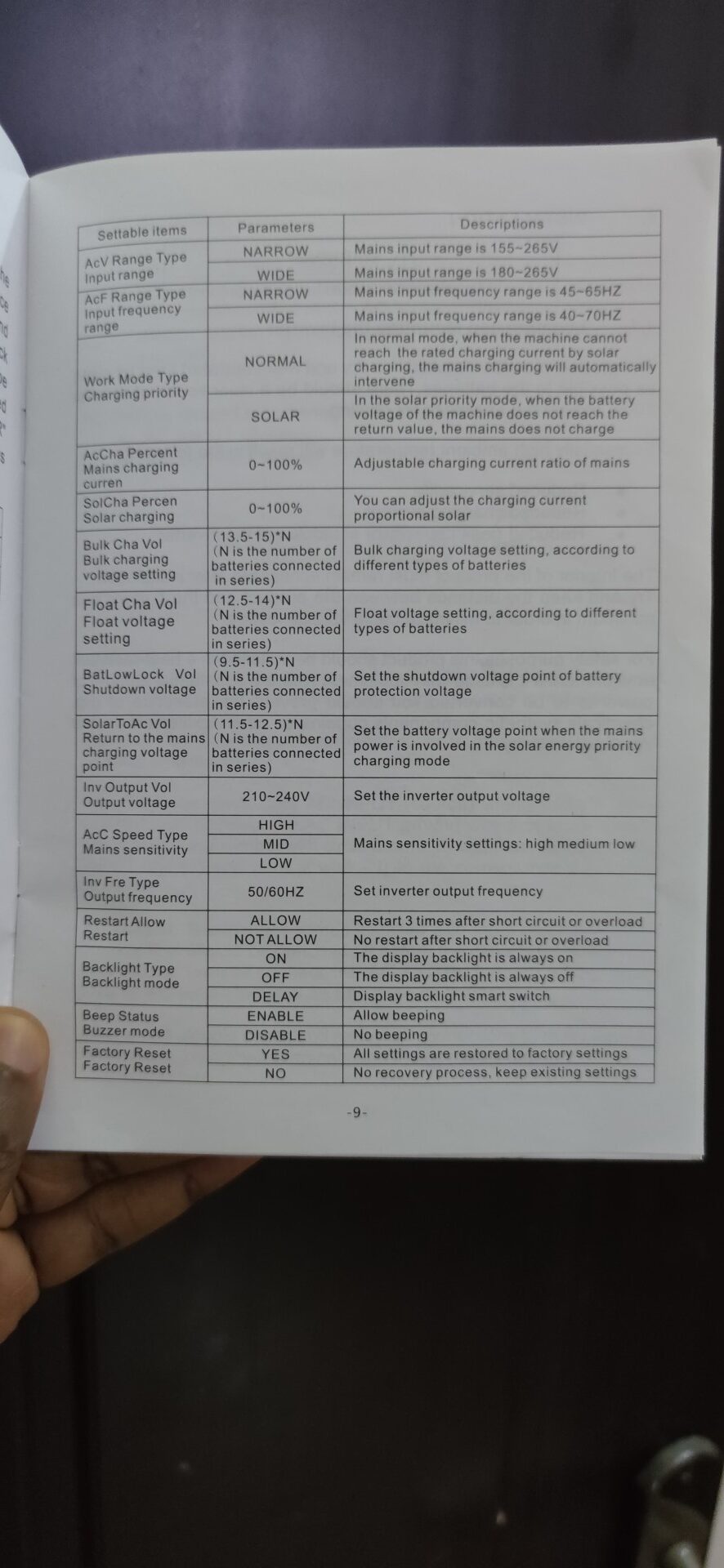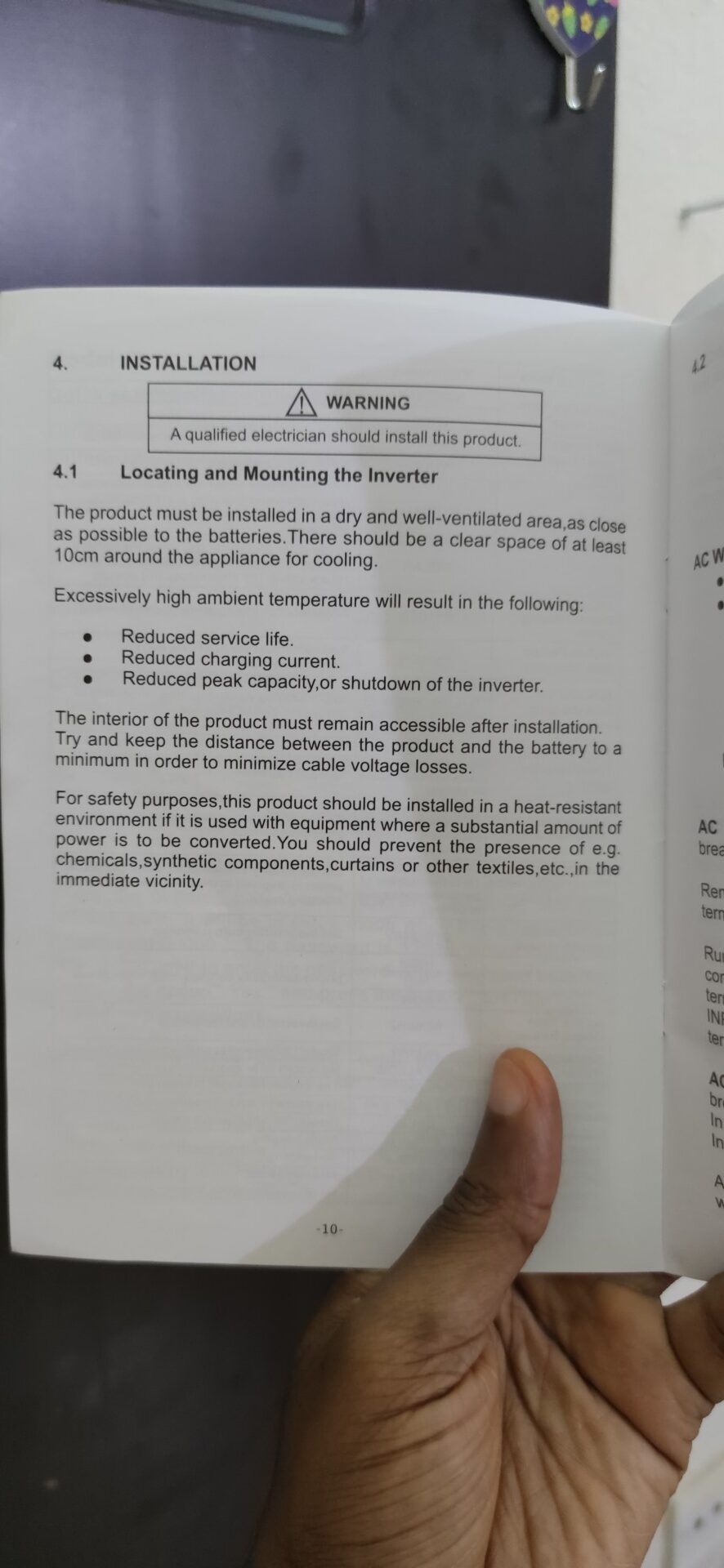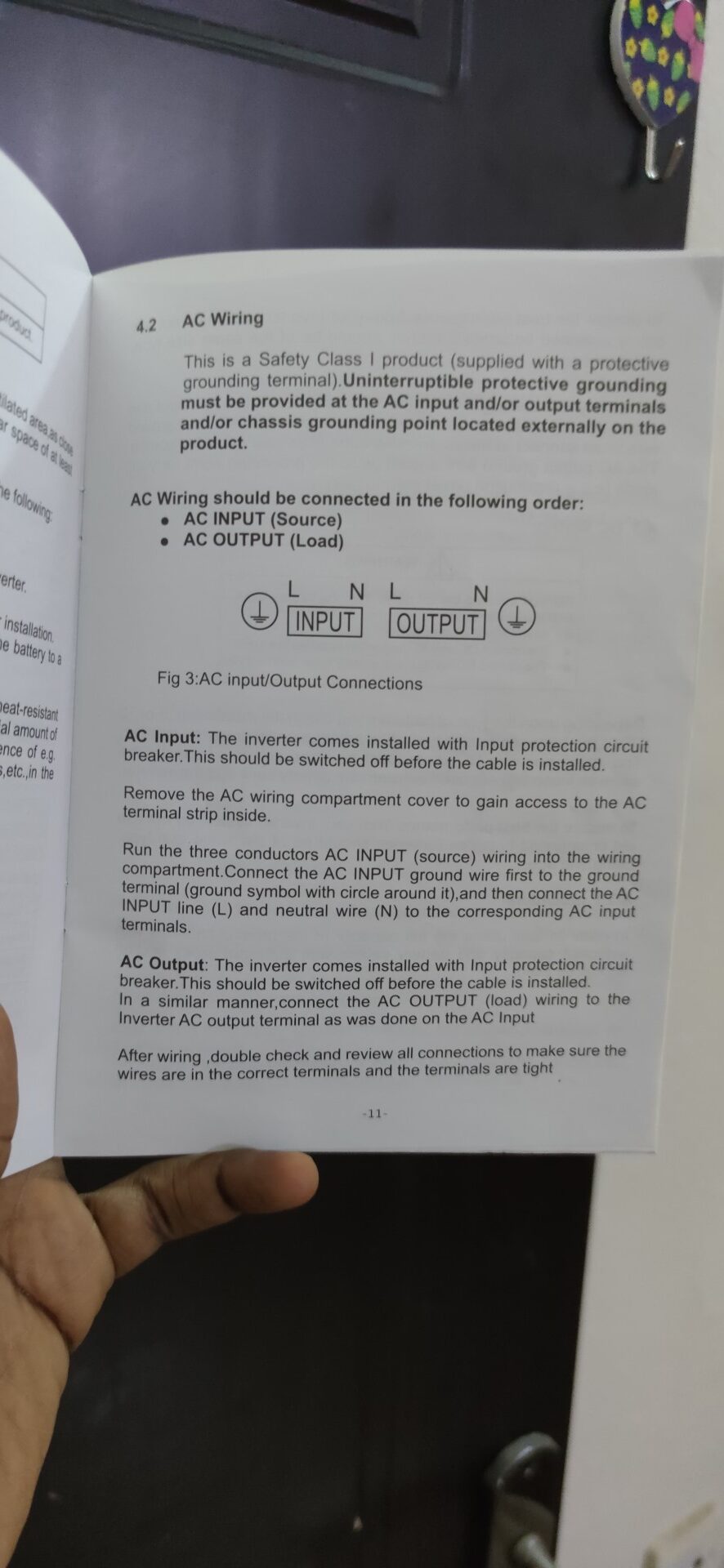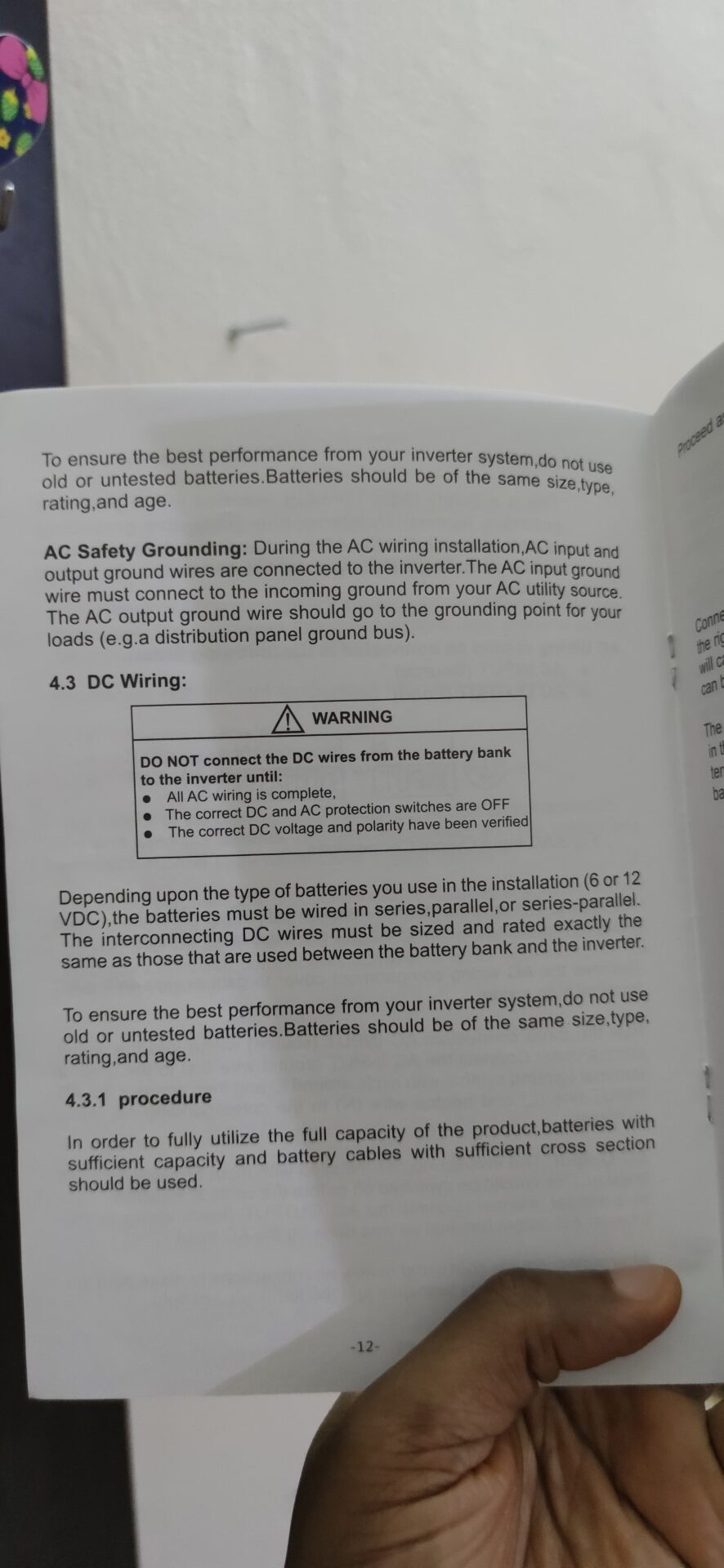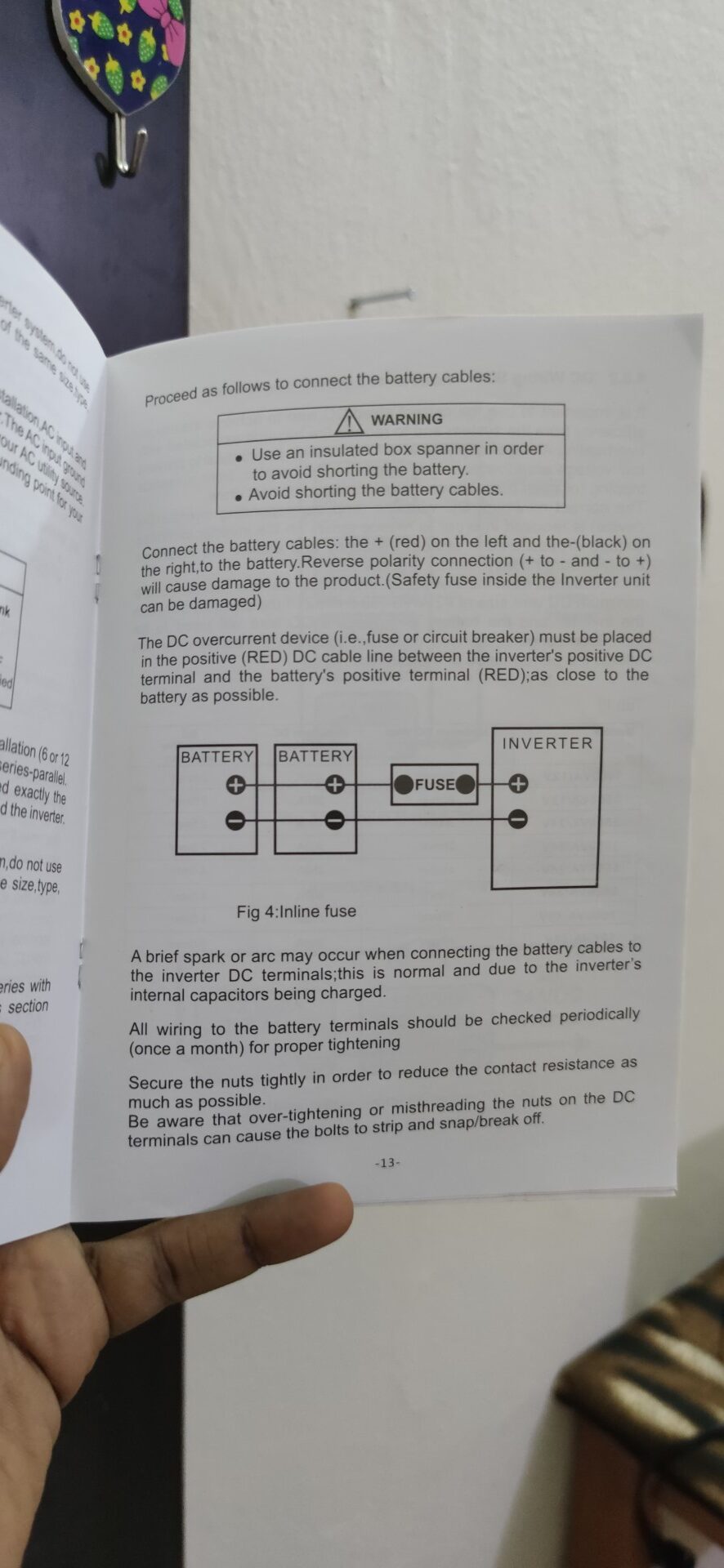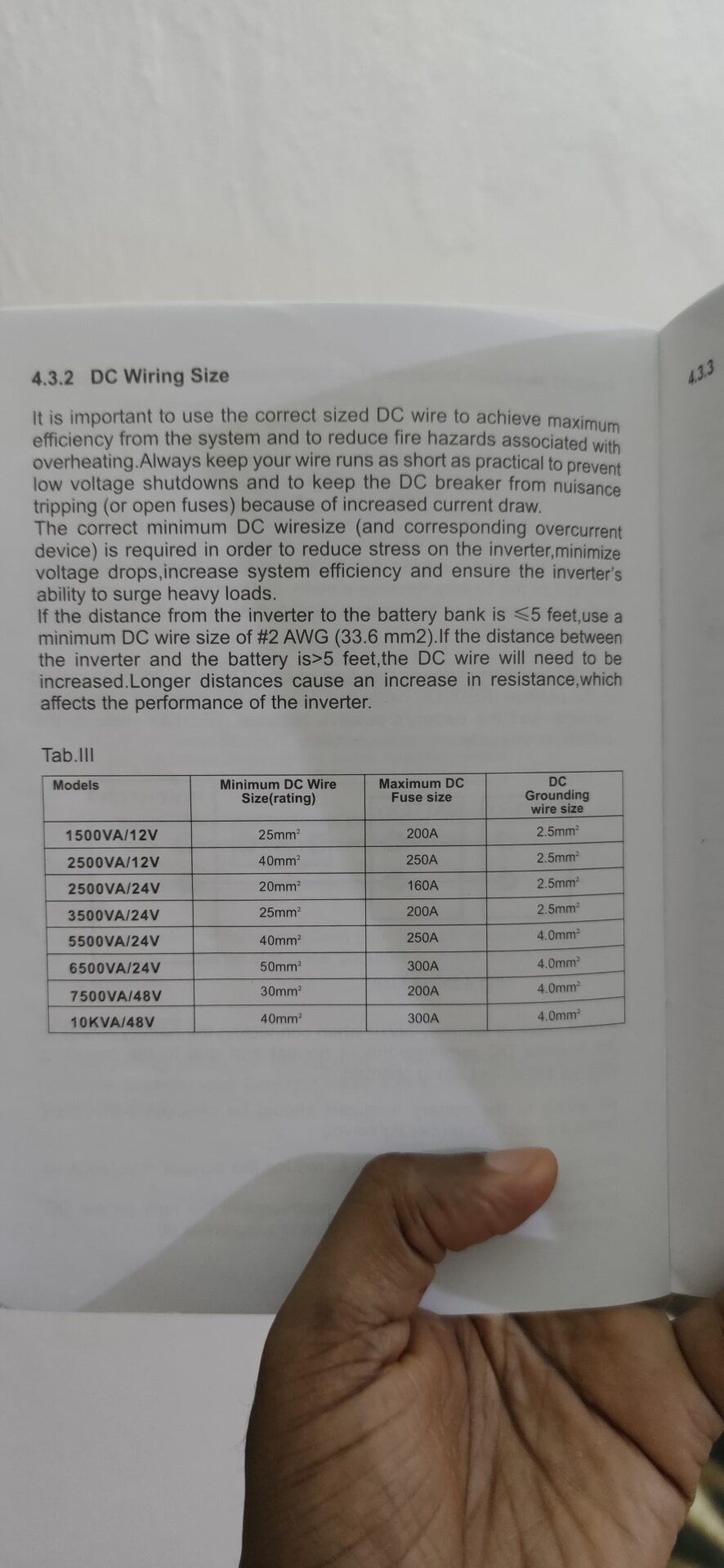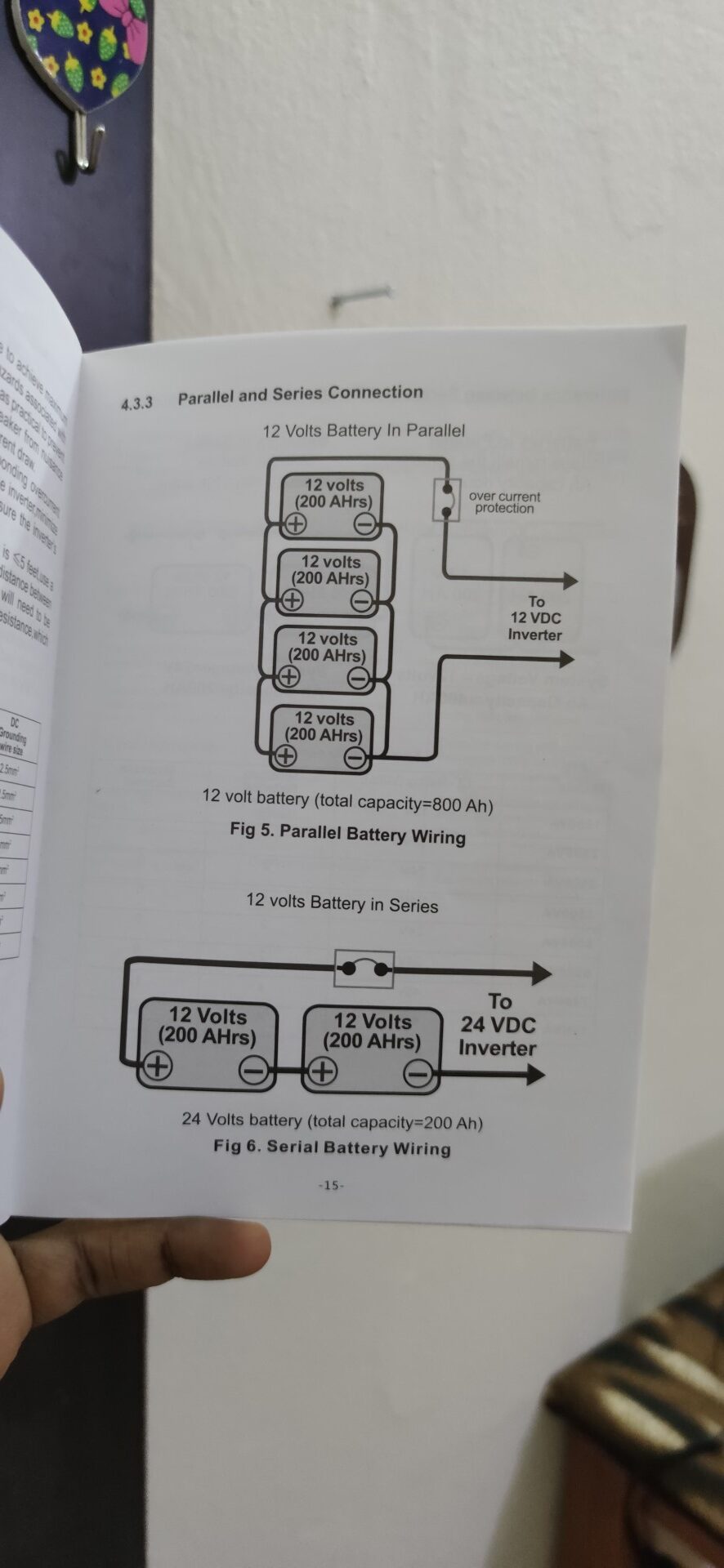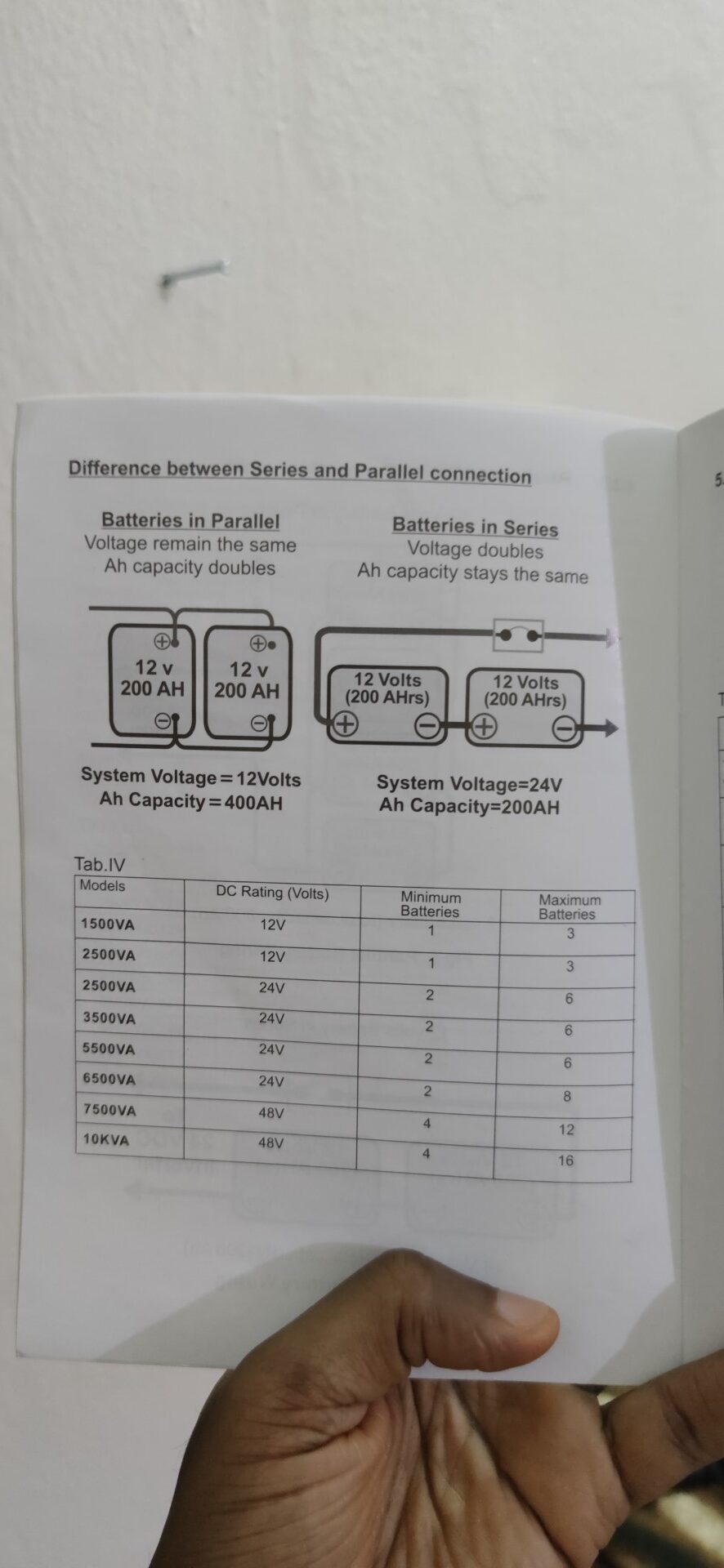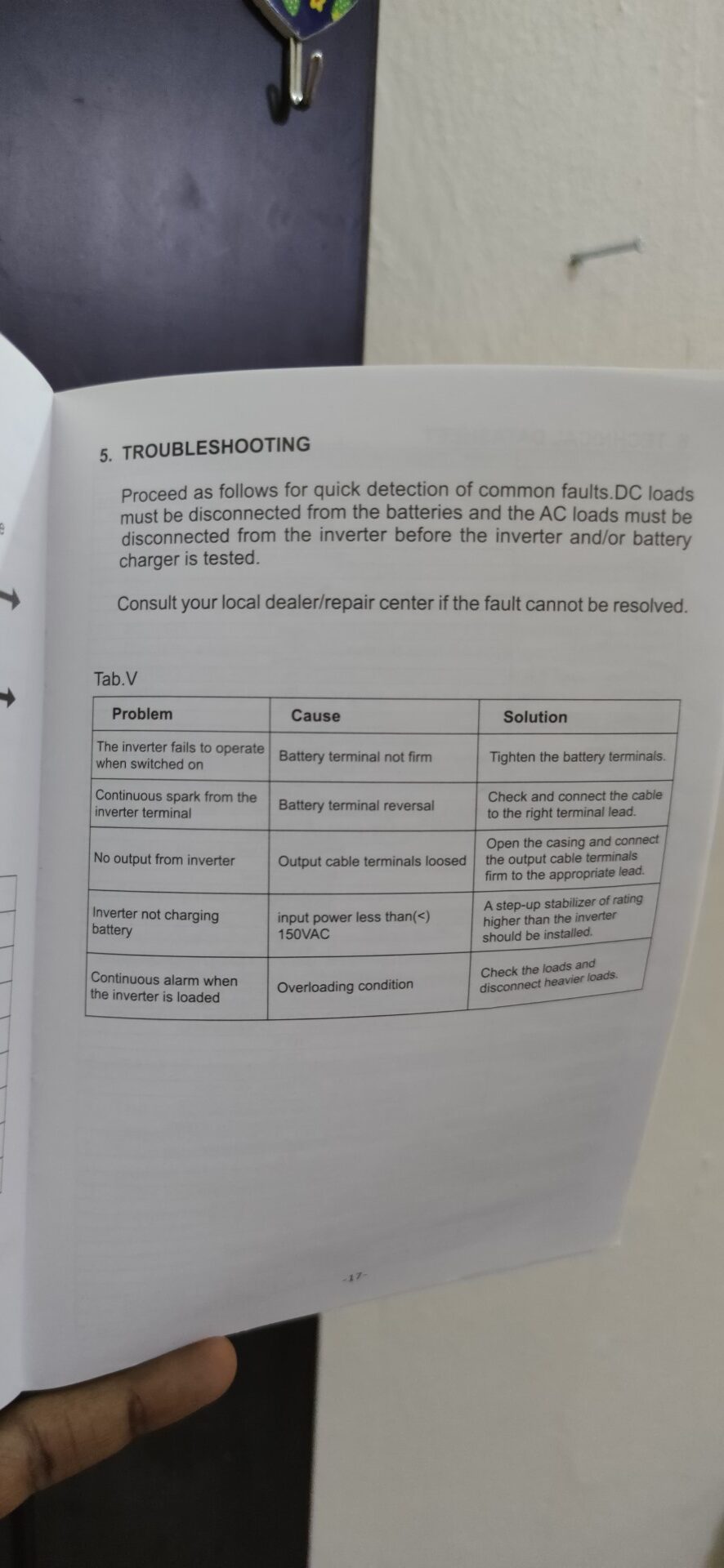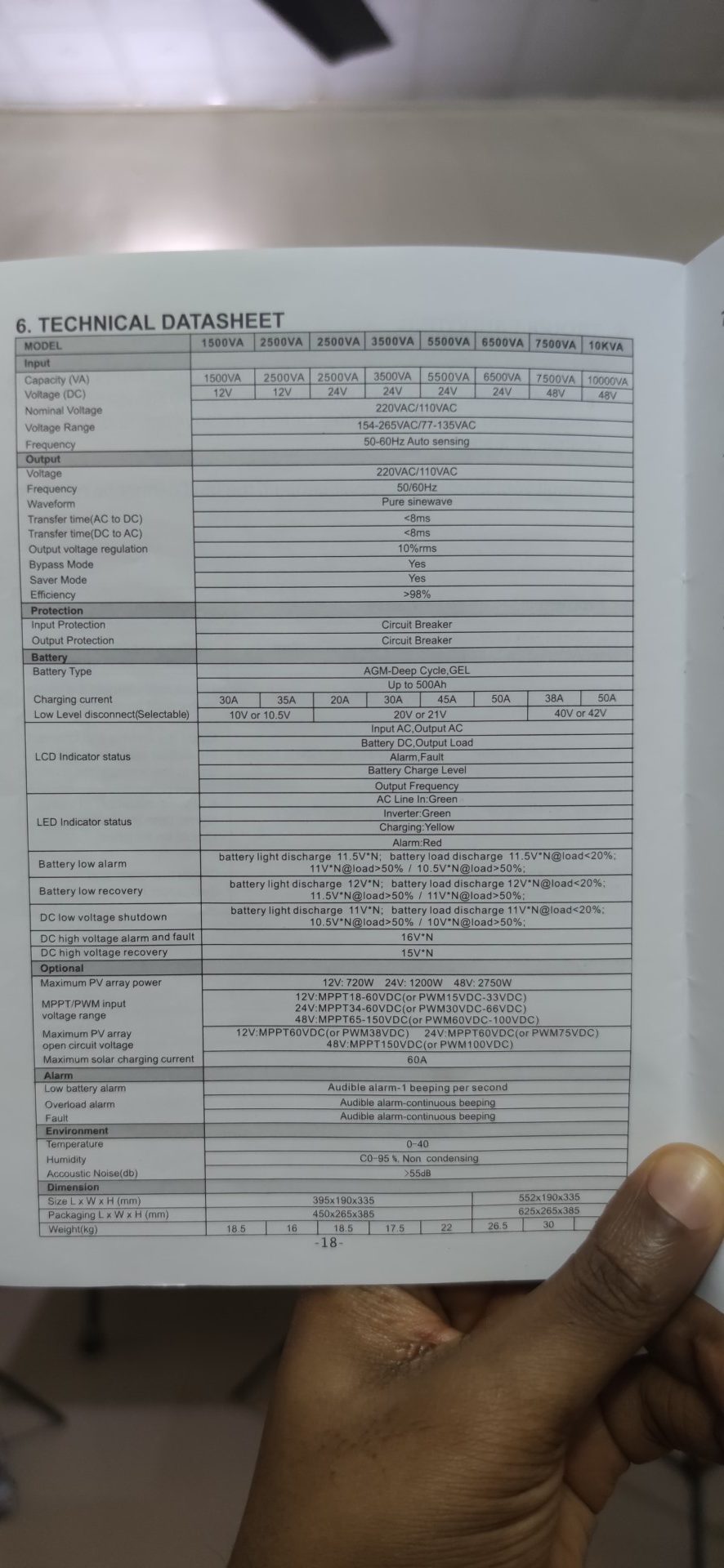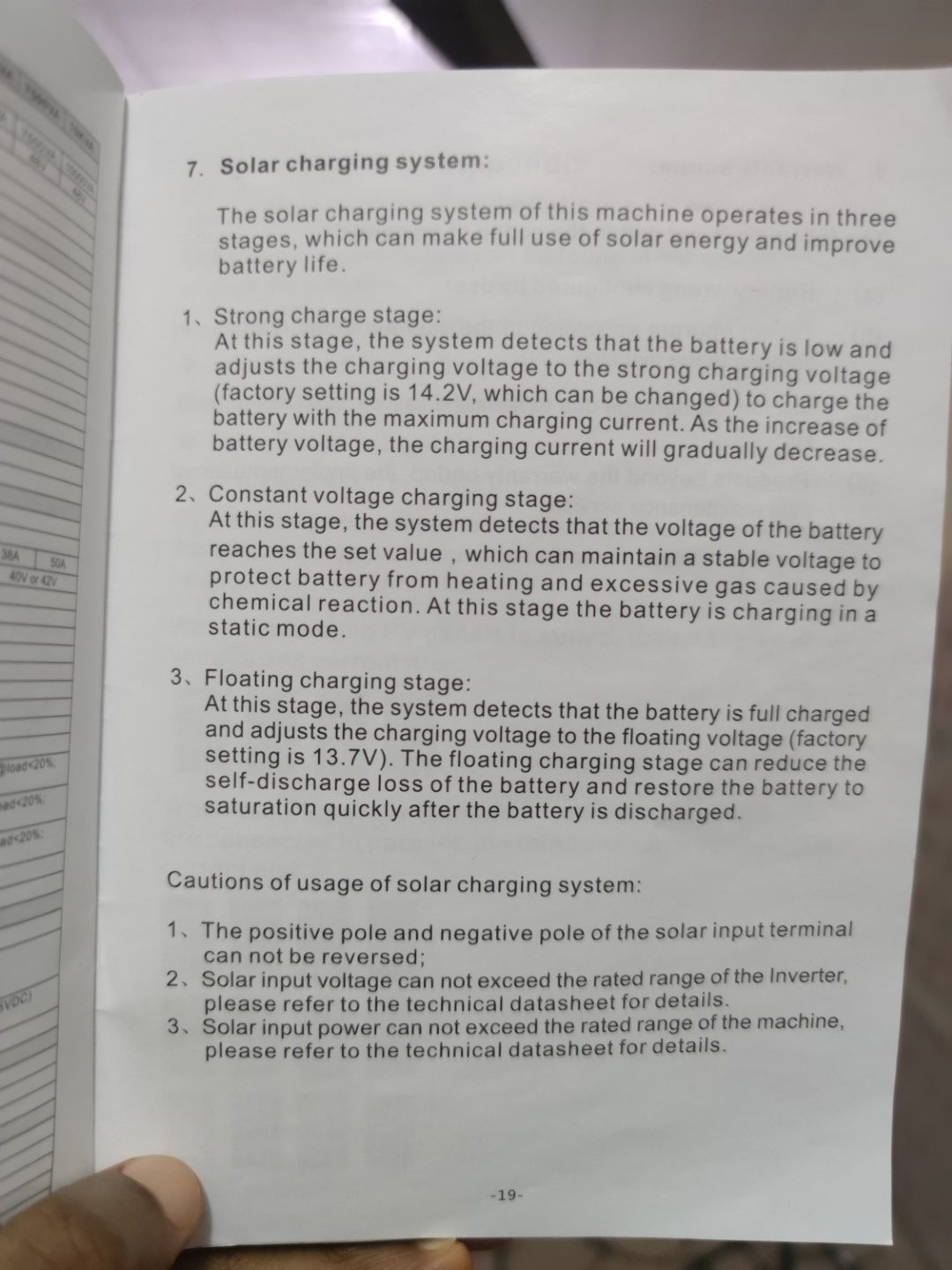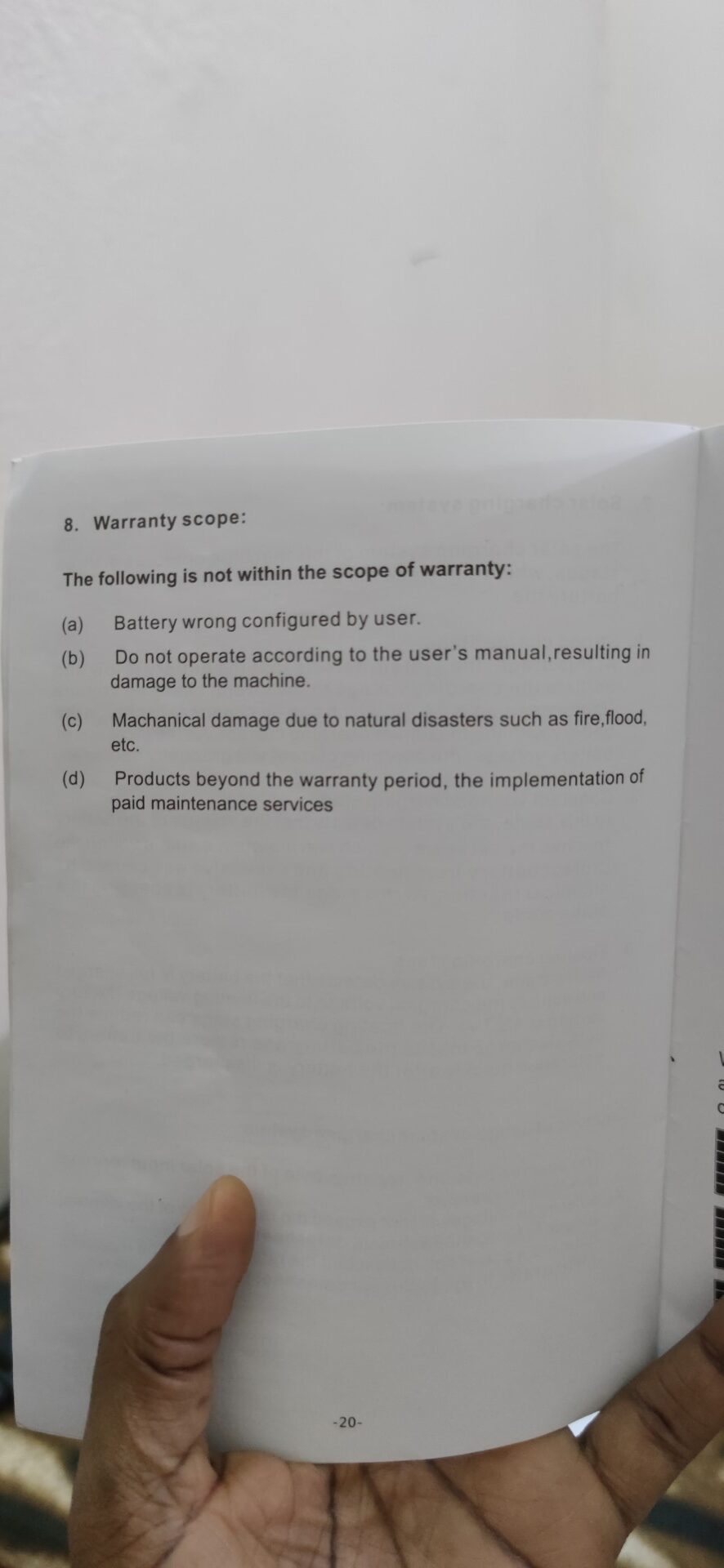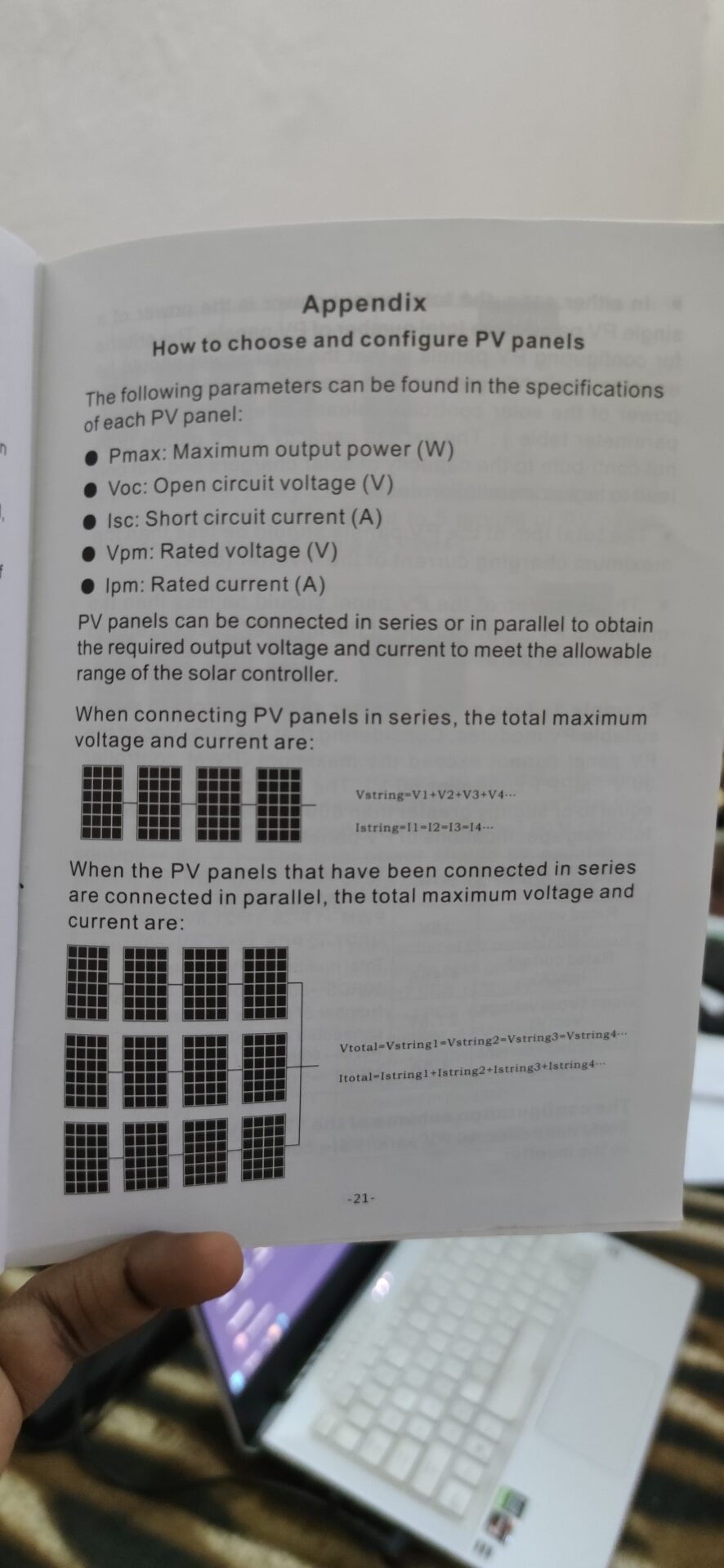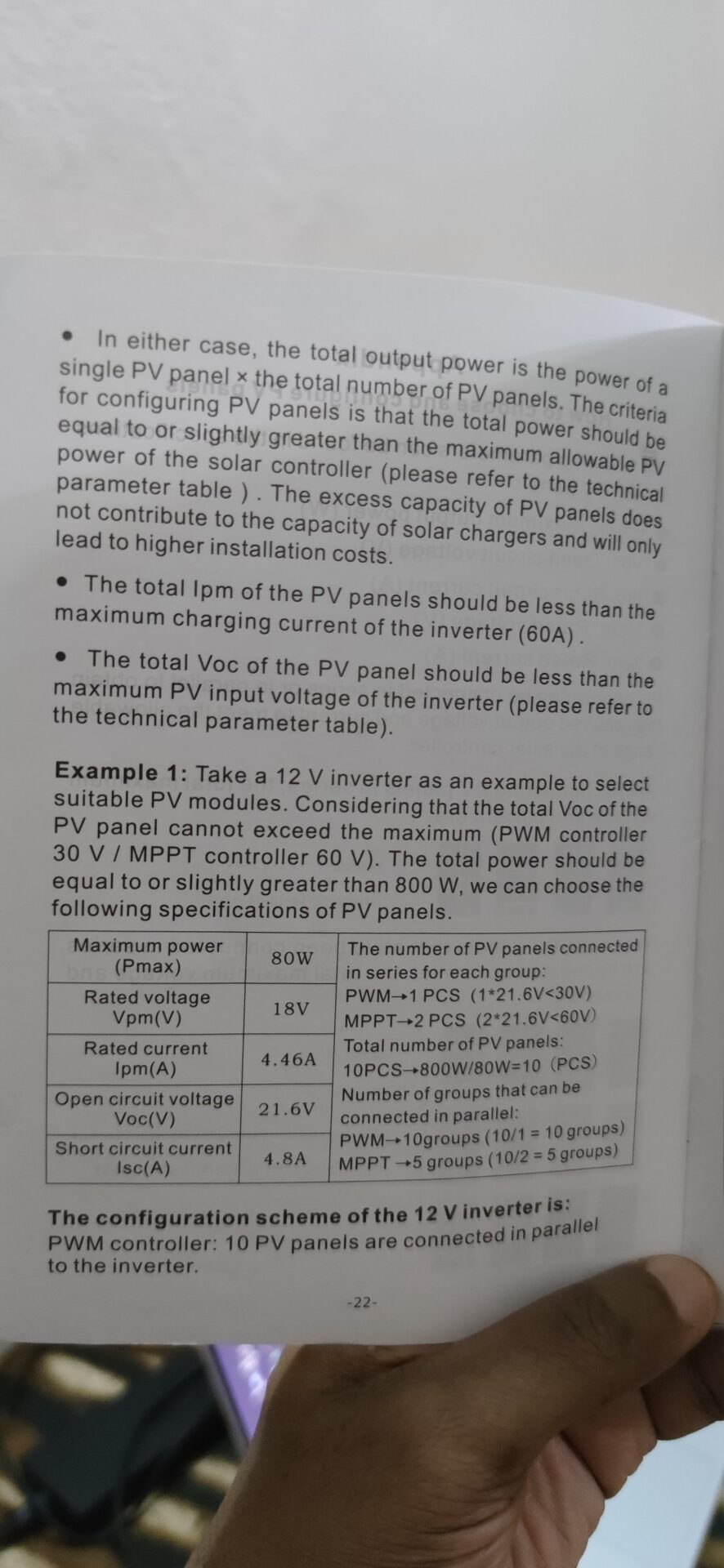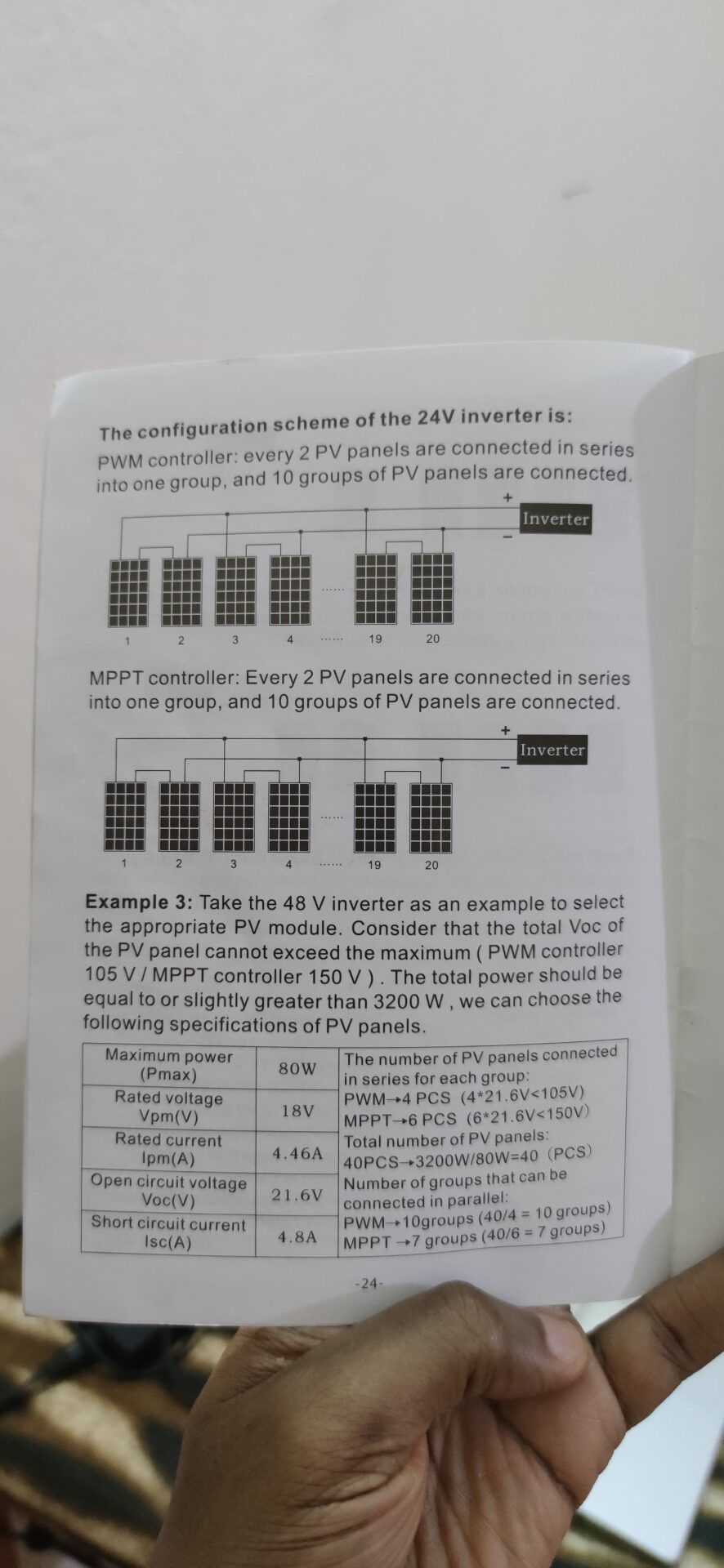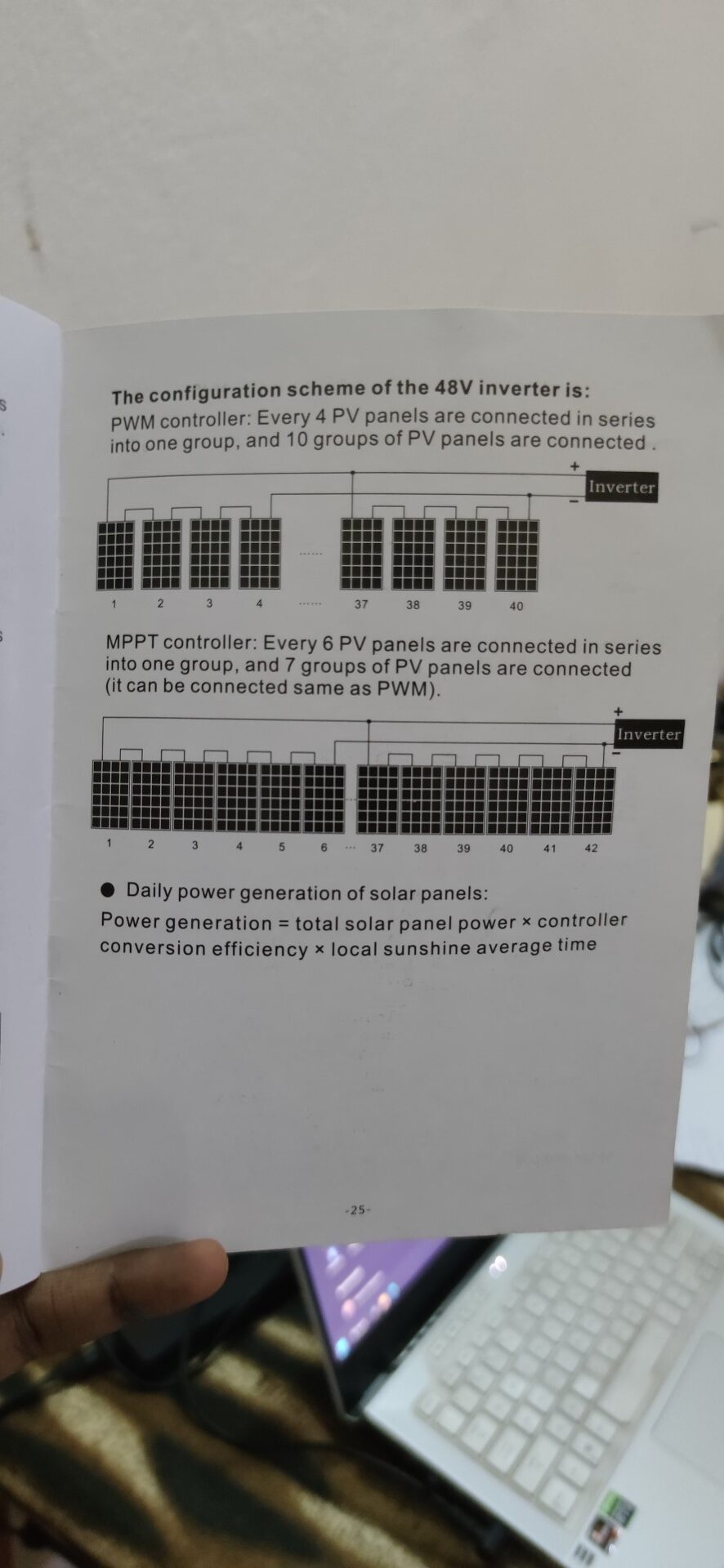 P.P.S: If you are looking for a reliable place to buy solar inverter and batteries with a trustworthy installation guy in Sokoto, Nigeria; check out T-Jay Electro Goods International at N0, 26 Abdullahi Fodio Road, Katin Daji Area Sokoto. Phone number +234 806 526 3220.
I got my solar inverter and Hausstrom batteries from him. He's an authorized retailer of Hausstrom brand of solar inverter batteries
Please rate & share this article to help others. Thanks
You'll also like: