Content creators working in Nigeria can attest to the fact that erratic power supply hinders their output a lot. Generators aren't really favored as the noise from those can easily make its way into your audio recordings IF you don't have adequate noise insulation at home.
Inverter systems are the next best alternative if you can't be bothered with generators. They can either be fixed at home or portable so you can carry them everywhere you go.
If you don't plan on attaching solar panels to your inverter system, I advise you take the portable route. This enables you to carry the inverter to wherever you want (like the workplace) and charge it fully without NEPA stressing your life.
That is the reason why I purchased the  MacPower M120 400W Portable Solar Inverter from Jumia Nigeria. The product is no longer available there, but you can get it directly from the merchant.
DO NOT PLACE AN ORDER directly on the official website. Buzz them on WhatsApp first because those prices are off. These were the latest prices for their portable inverters as at when I bought mine. They might have changed because exchange rate stays wilding.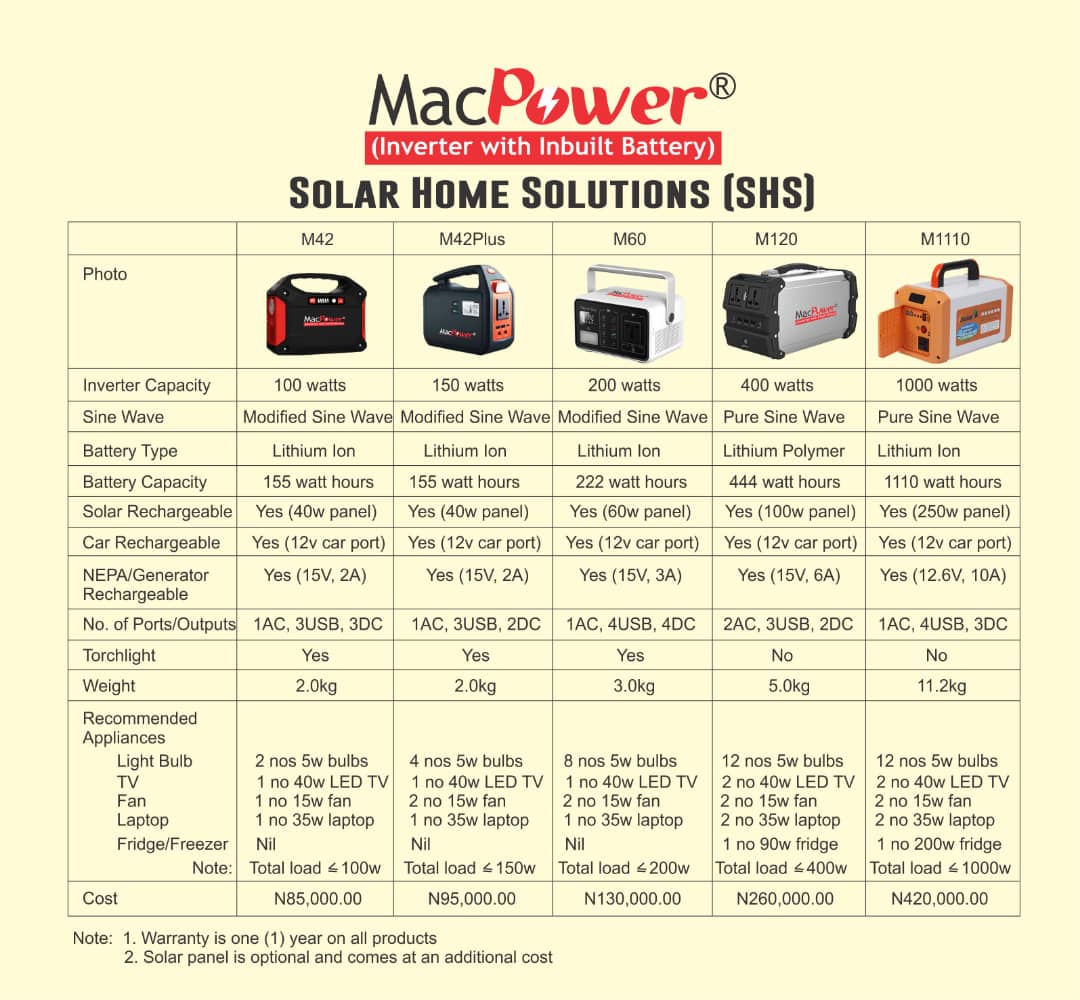 MacPower M120 400W Portable Solar Inverter Specifications and Pictures
The package comes with the 400W inverter, 90W wall adapter, detailed instruction manual and car charger adapter.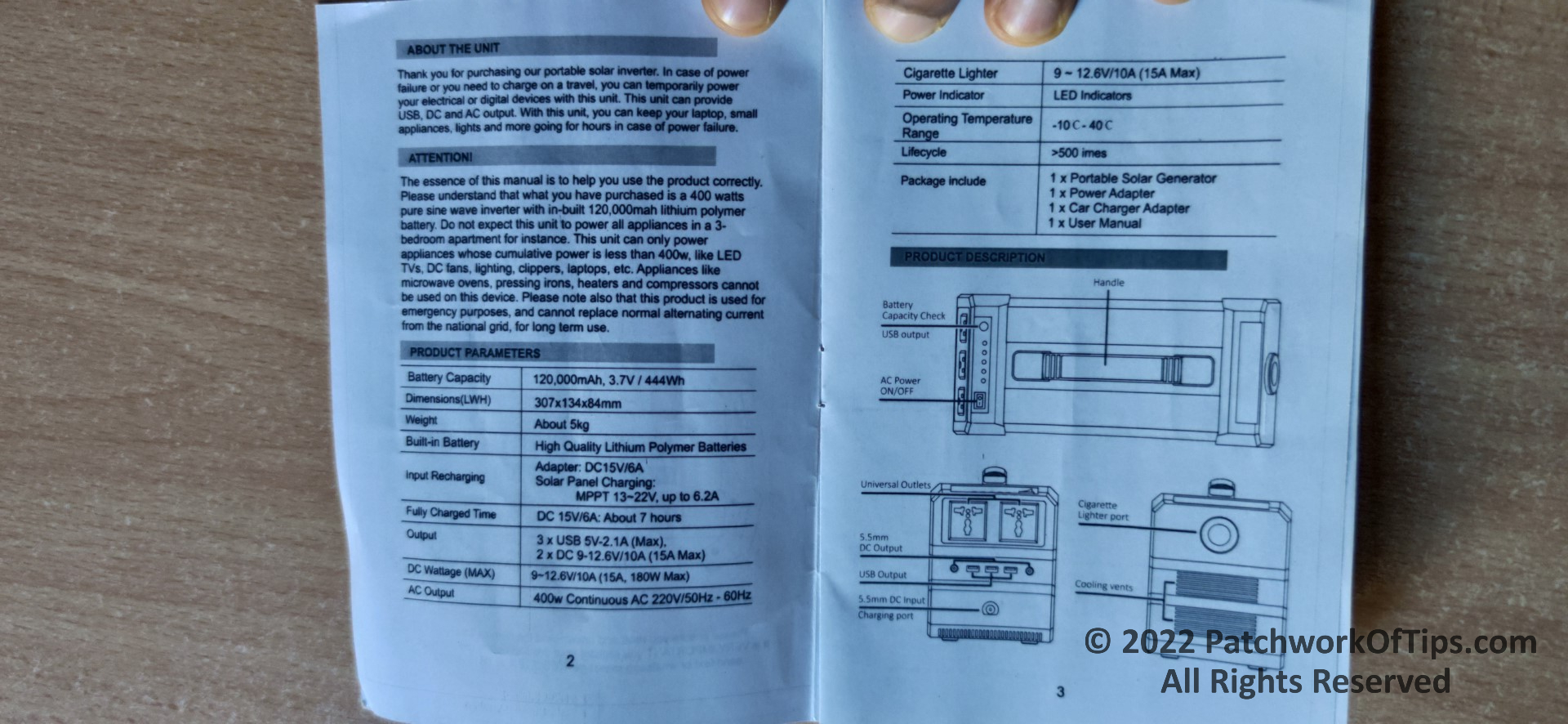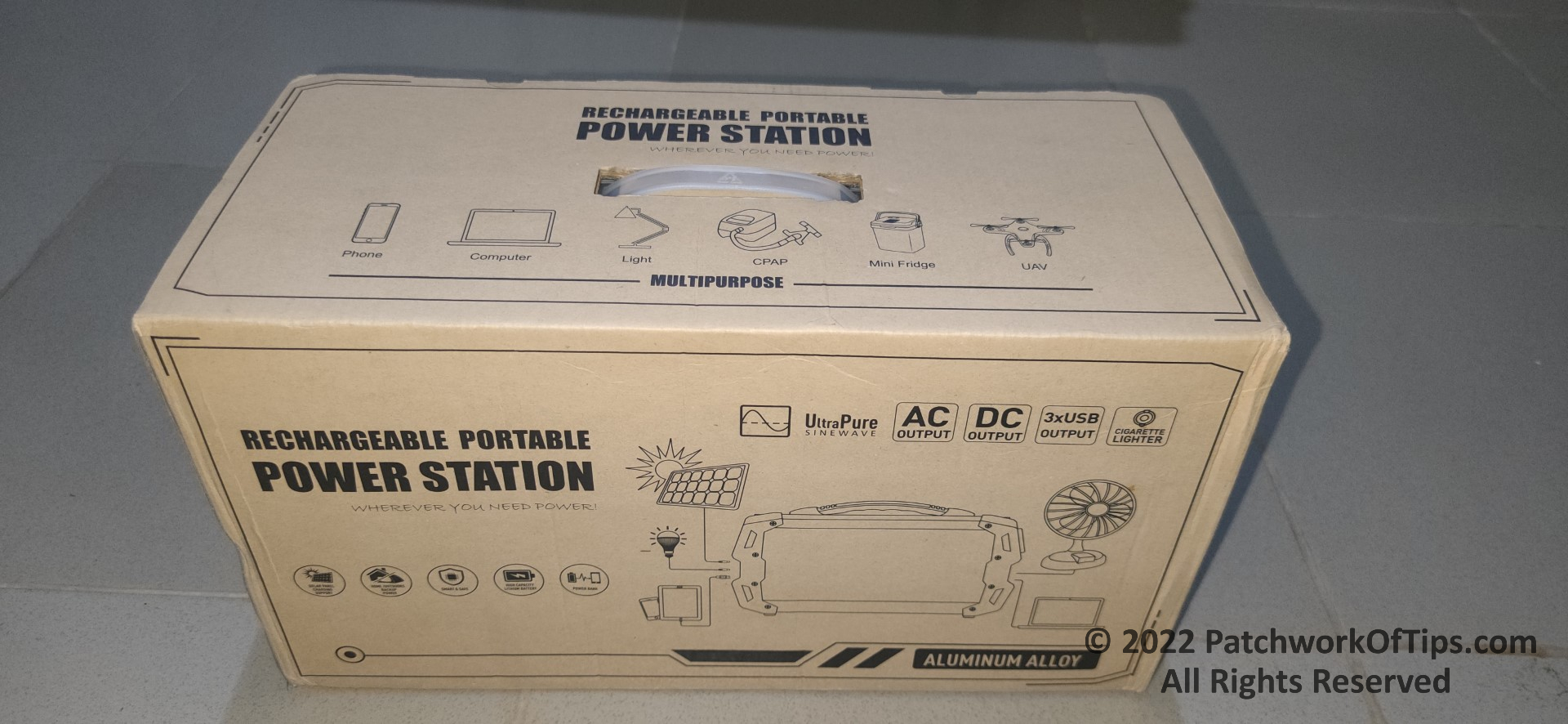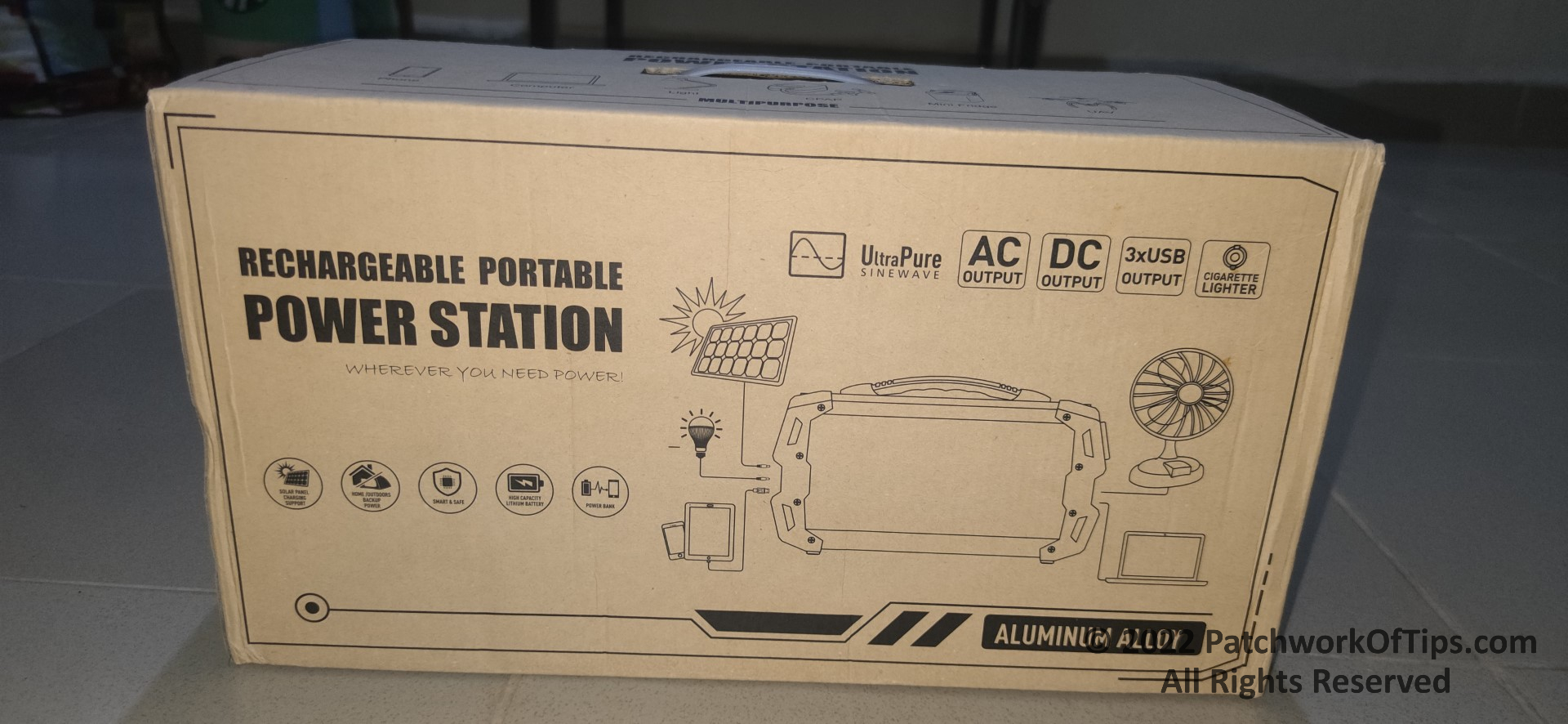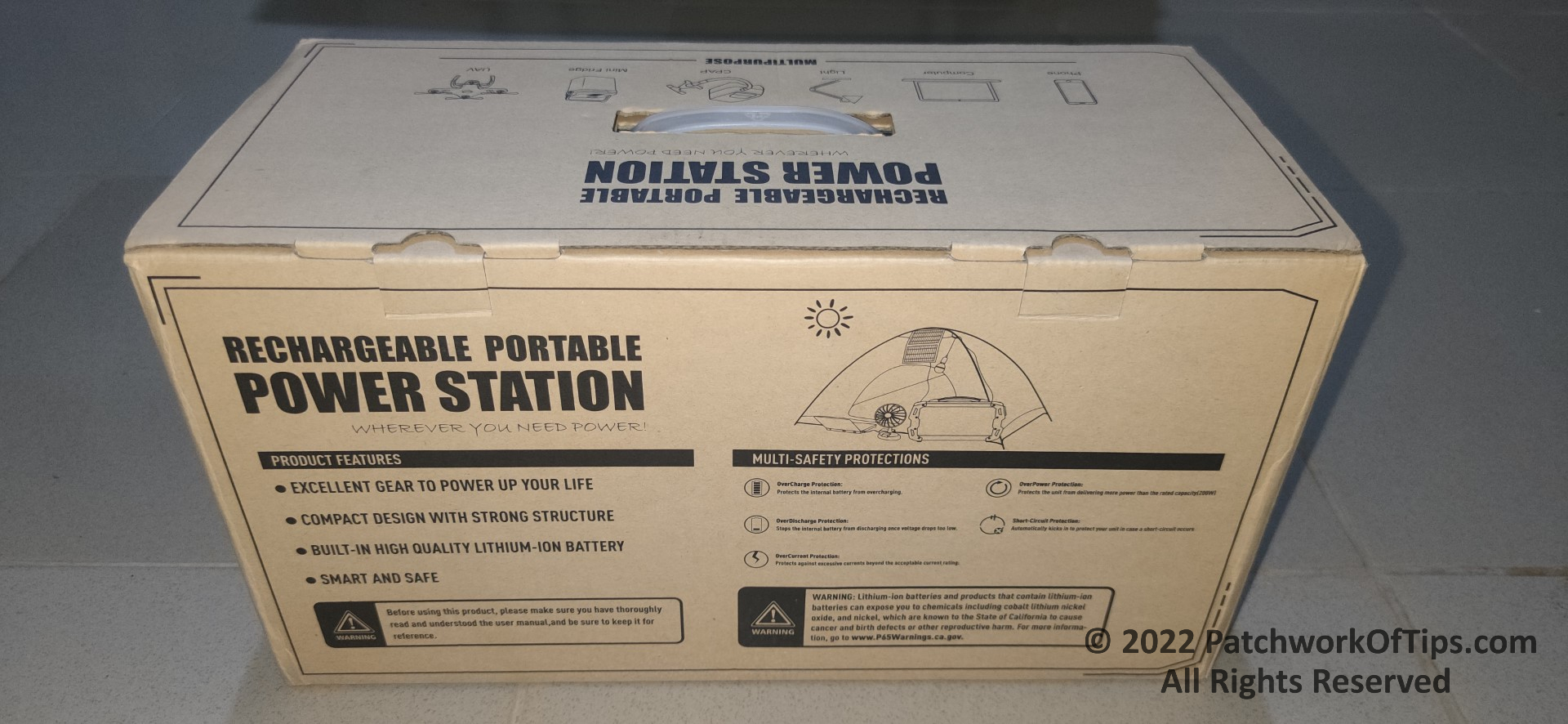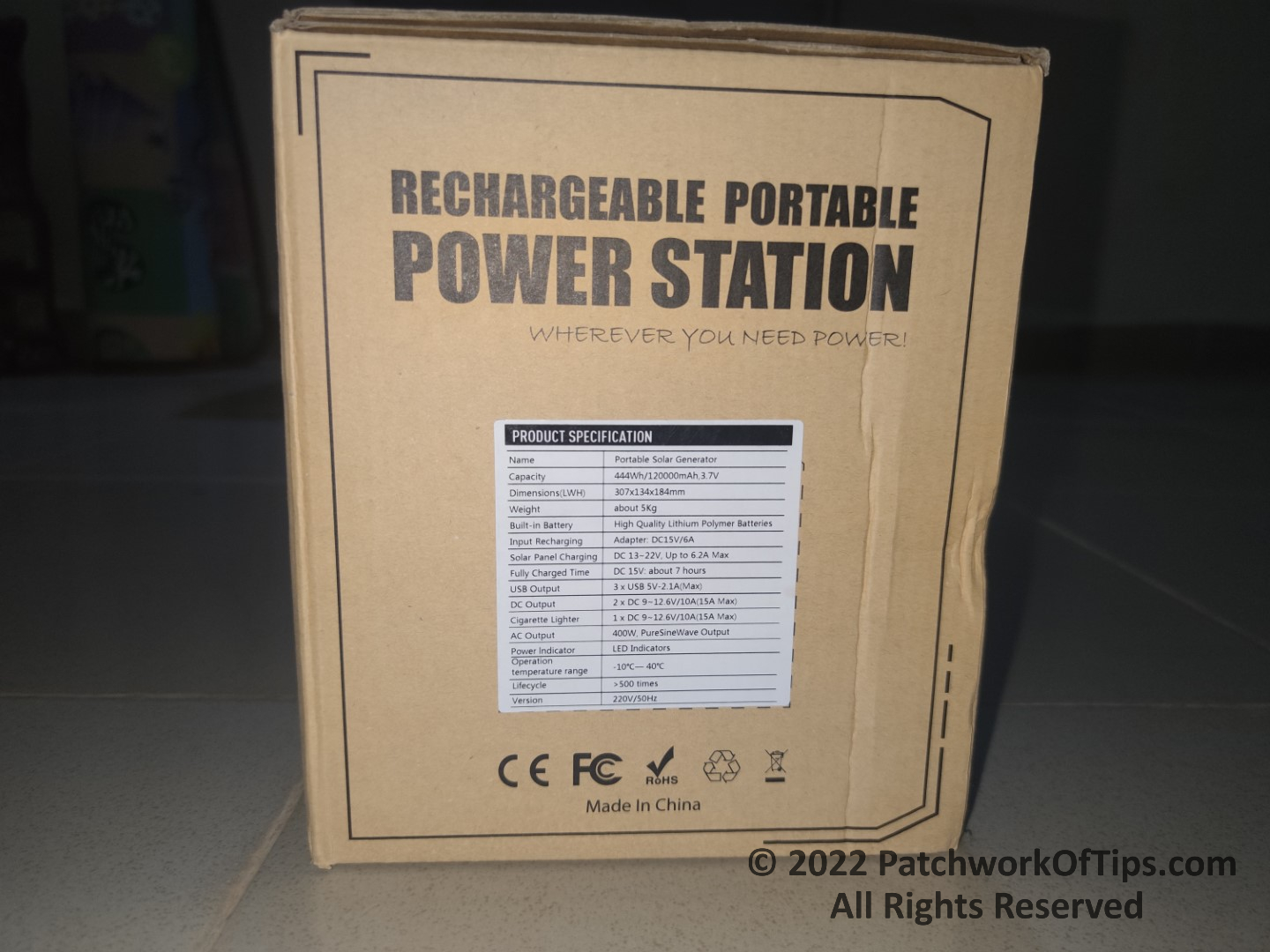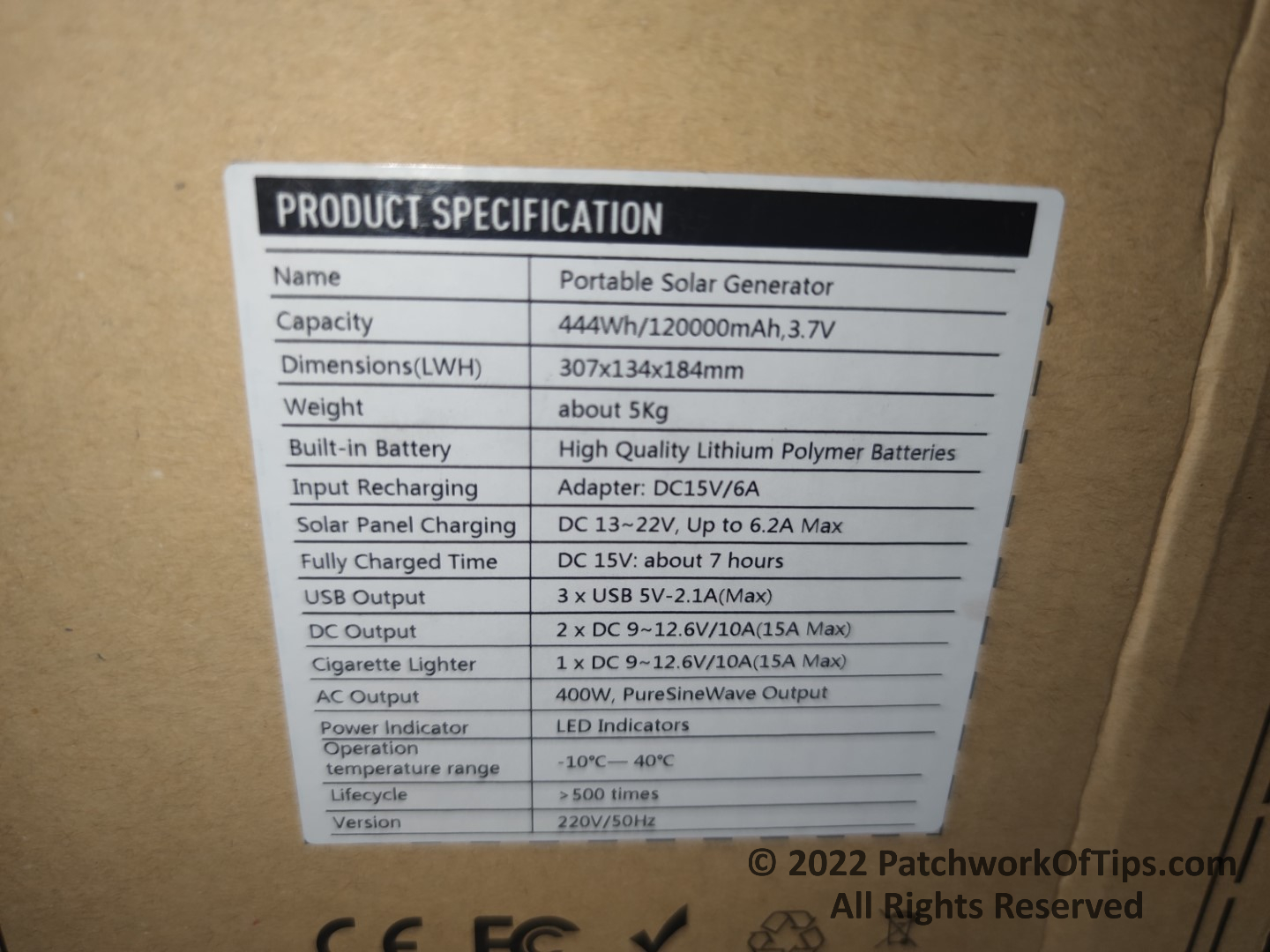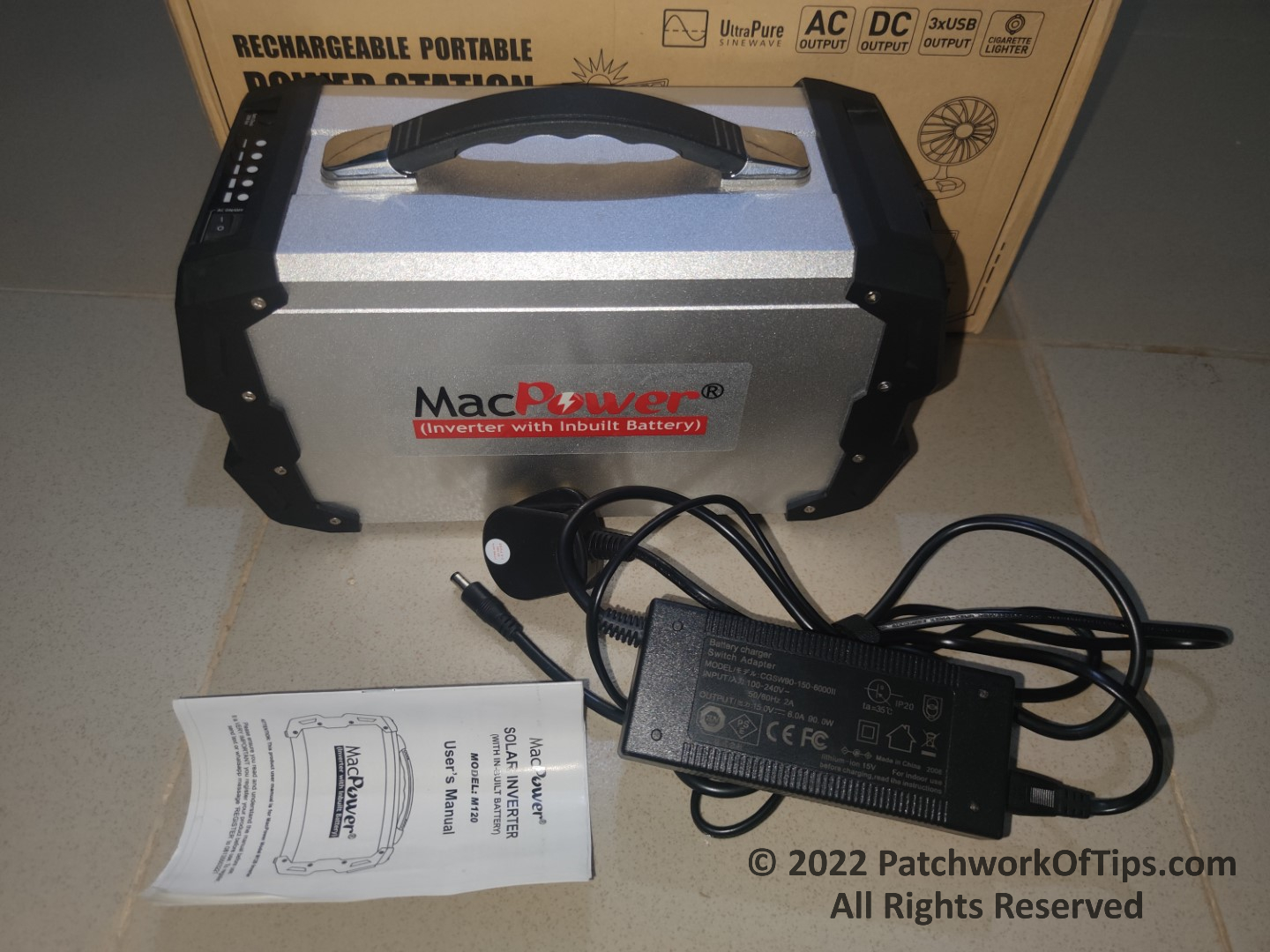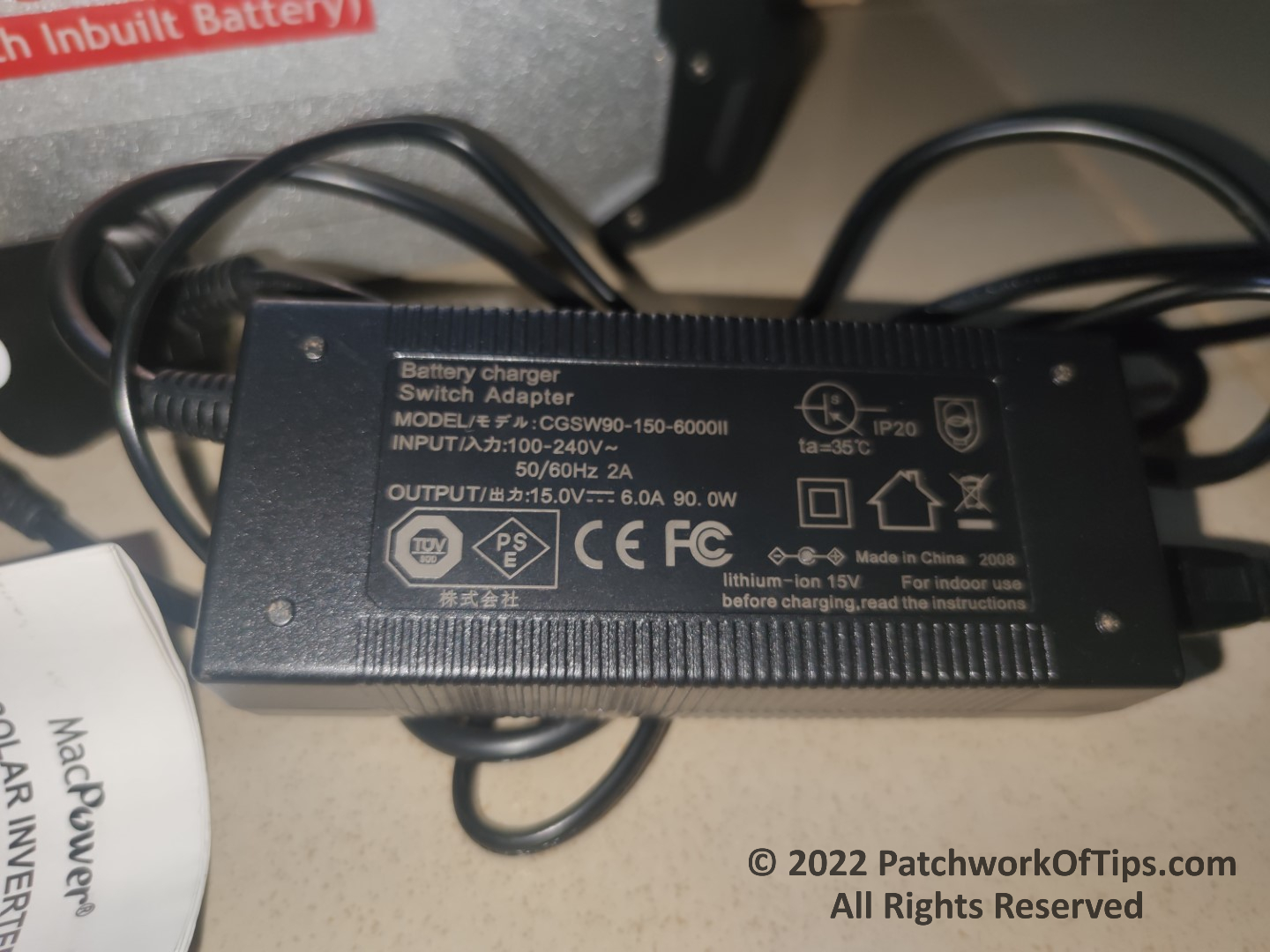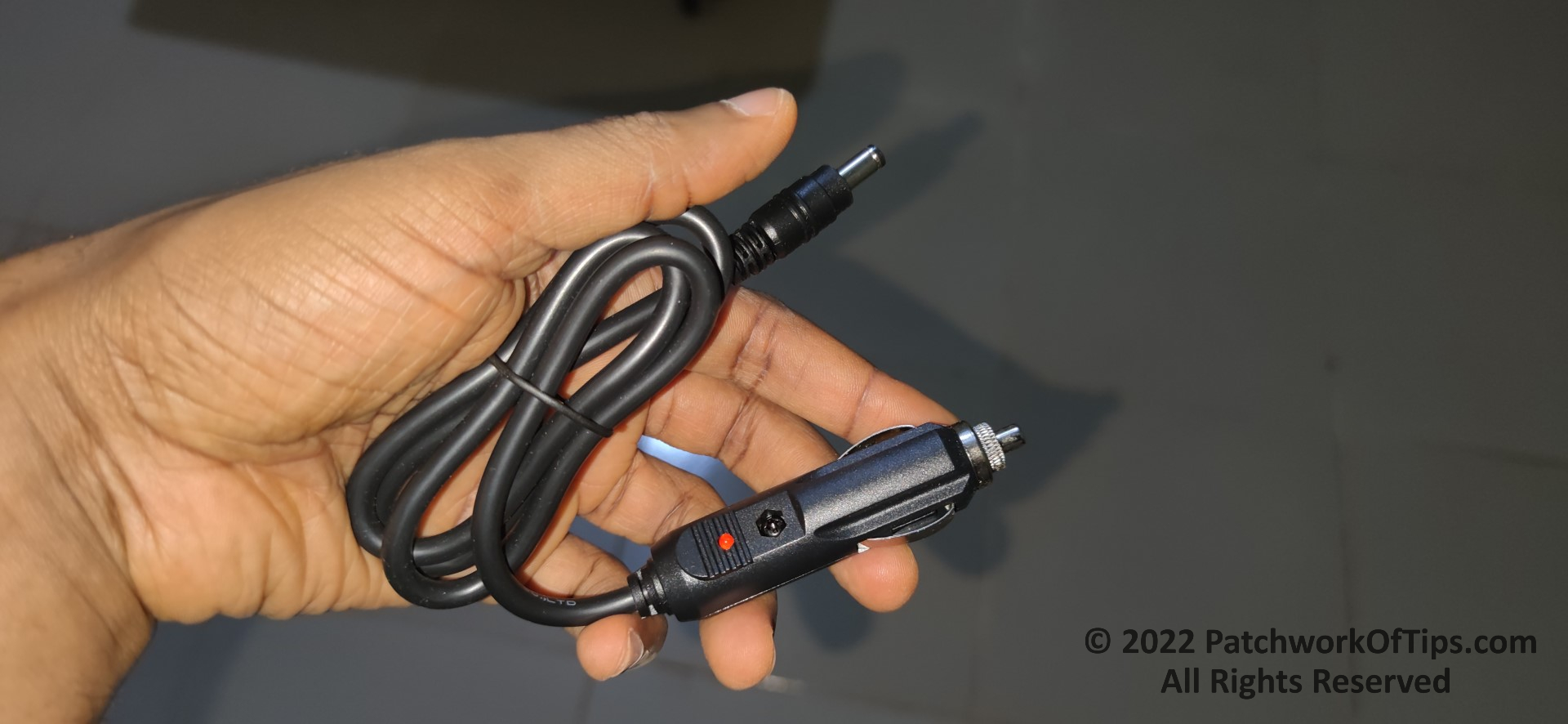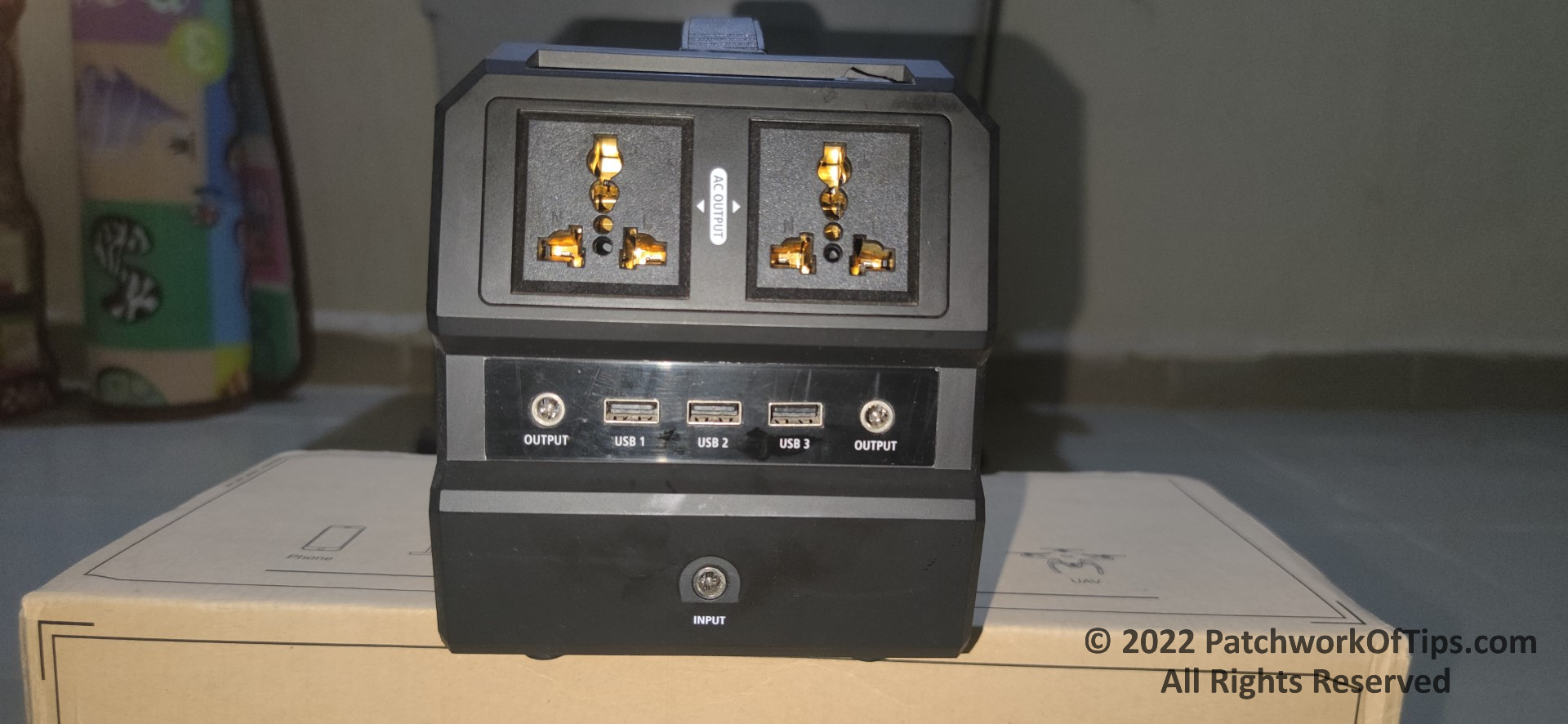 Pros of MacPower M120 400W Portable Solar Inverter
Pure Sine Wave electricity: Pure sine wave inverters are a type of power inverter that produce an output voltage waveform that is similar to the sine wave output of grid-tied AC power sources. Credit. This is the cleanest form of electricity needed to run delicate home appliances.
Super Portable: The device weighs just about 5kg so it's easy to carry around especially if you're jumping bike and buses.
Clean Strong Build: This is one well-crafted portable inverter. It doesn't feel or look cheap at all, from the packaging down to the actual product. The manual is the only thing that looks basic though. lol.
Fast Charging Support
I wouldn't necessarily consider it fast charging but for a 400W inverter, full charge time of 6hrs is very okay by me. It has a 90W charger but using my watt meter, I found out it pulls about 80W max until the battery is full and then it starts to drop till it hits 0W.
UPDATE 5TH MAY 2023: So the other day, I made the mistake of leaving this unsupervised and it got completely drained and shut itself off automatically. Charging took 7hrs 48mins to reach 100% till it stopped pulling current from the wall adapter. A total of 538WH was consumed to charge it up.
600W Surge Rating
This isn't explicitly stated in the manual unfortunately. I had to get that information from the brand. When purchasing an inverter, knowing the surge rating of the device is very important as there are low power rated devices that draw a low of power in the first few seconds of being turned on.
For example, my 70 watts Haier Thermocool Refrigerator pulls up to 550W when it starts operation before dropping to its rated 70W.
My 200W blender actually pulls like 260W throughout its operation time.
I would highly recommend you invest in a power meter before purchasing an inverter. It will help you know the actual power rating and surge rating of your devices so you can make an informed decision when picking an inverter.
Digital Watt meter Power Meter Voltmeter AC Current Meter LCD Backlight Time Wattmeter Energy Tester EU US UK AU FR BR IT Plug 
The last thing you need is to get an inverter that cannot carry your devices properly. Just because a home appliance is rated 70 W doesn't mean your 200W inverter will carry it for sure. Better safe than sorry
Varied Home Appliance Support
This was able to power my 180W laptop, 70W refrigerator, 280W washing machine and 200W/300W blenders easily with no issues at all. Please note that I don't have them all in use at the same time.
If you overload the inverter, it will trip off and enter protection mode and to get things working again, you'd have to switch off the inverter and turn it on again.
Plug and Play USB Ports
Just plug in your phones, tablets and other USB devices and the inverter will automatically come on and start powering them. No need to push a button. You can charge 3 USB devices at the same time with no issues. The USB ports support 10W charging but I don't know if its 10W max for all three USB ports or 10W max per USB port.
I don't have an DC device, so I wasn't able to test the DC input ports. I don't have a car either so I couldn't test the car adapter charger.
Led Light Indicators
There are 5 Led lights at the top which enable you see how much battery you left. They shine a bright blue when active. They blink constantly when charging and charging is complete when the blinking stops.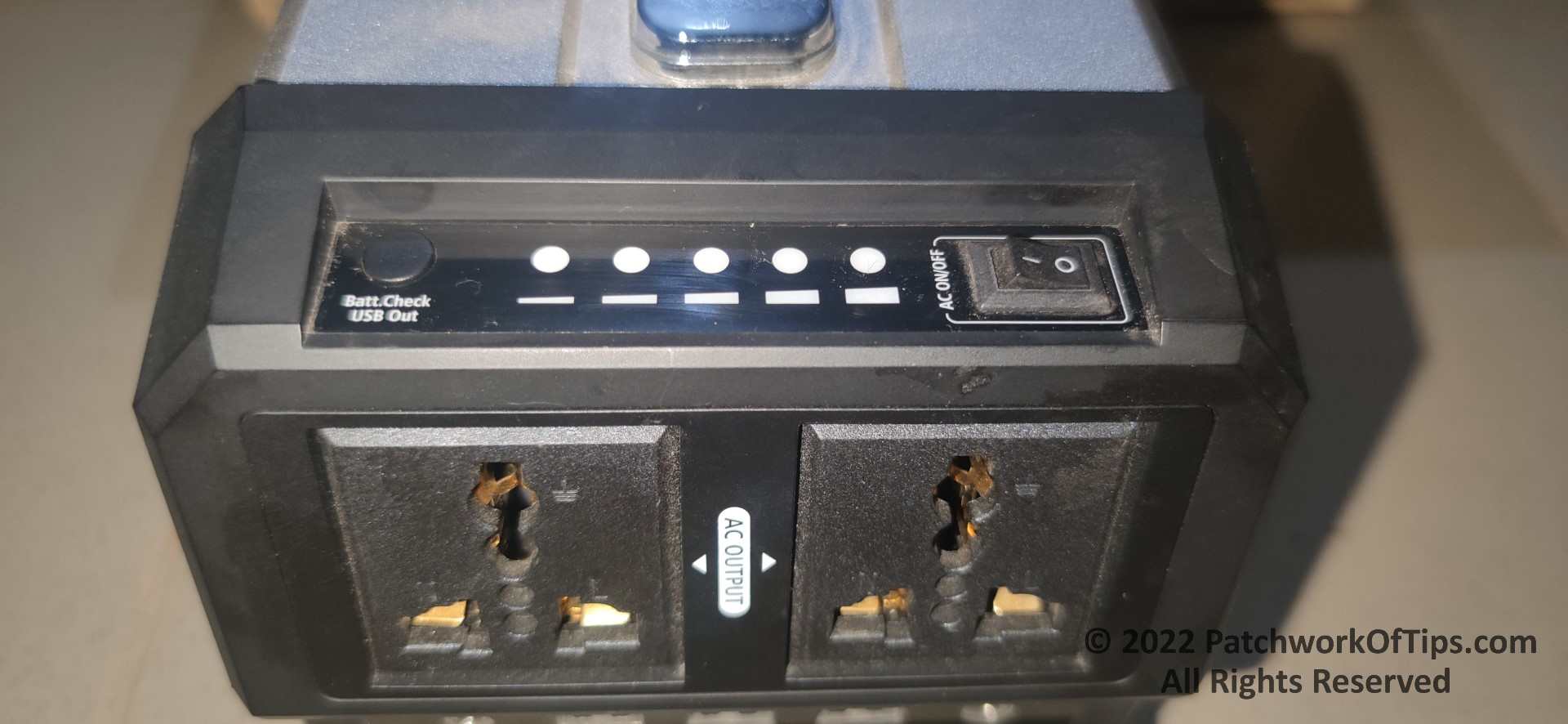 Solar Panel Support
This supports the use of a solar panel because it has in-built MPPT Technology, but I wasn't able to test it as I had no interest in that.
Quiet Fans
Unlike other inverters that I've encountered, the fan on this bad boy only comes on intermittently and it's not loud and disturbing at all. The one on the ZHERO 1100W inverter was quite loud compared to this.
Great Efficiency
A decent inverter should be able to deliver at least 80% of its rated capacity and this one does. I was able to draw 331wh in 5hrs 29minutes in my last testing while powering my 70W refrigerator before I had to turn it off, so it doesn't drain completely and shut down on its own.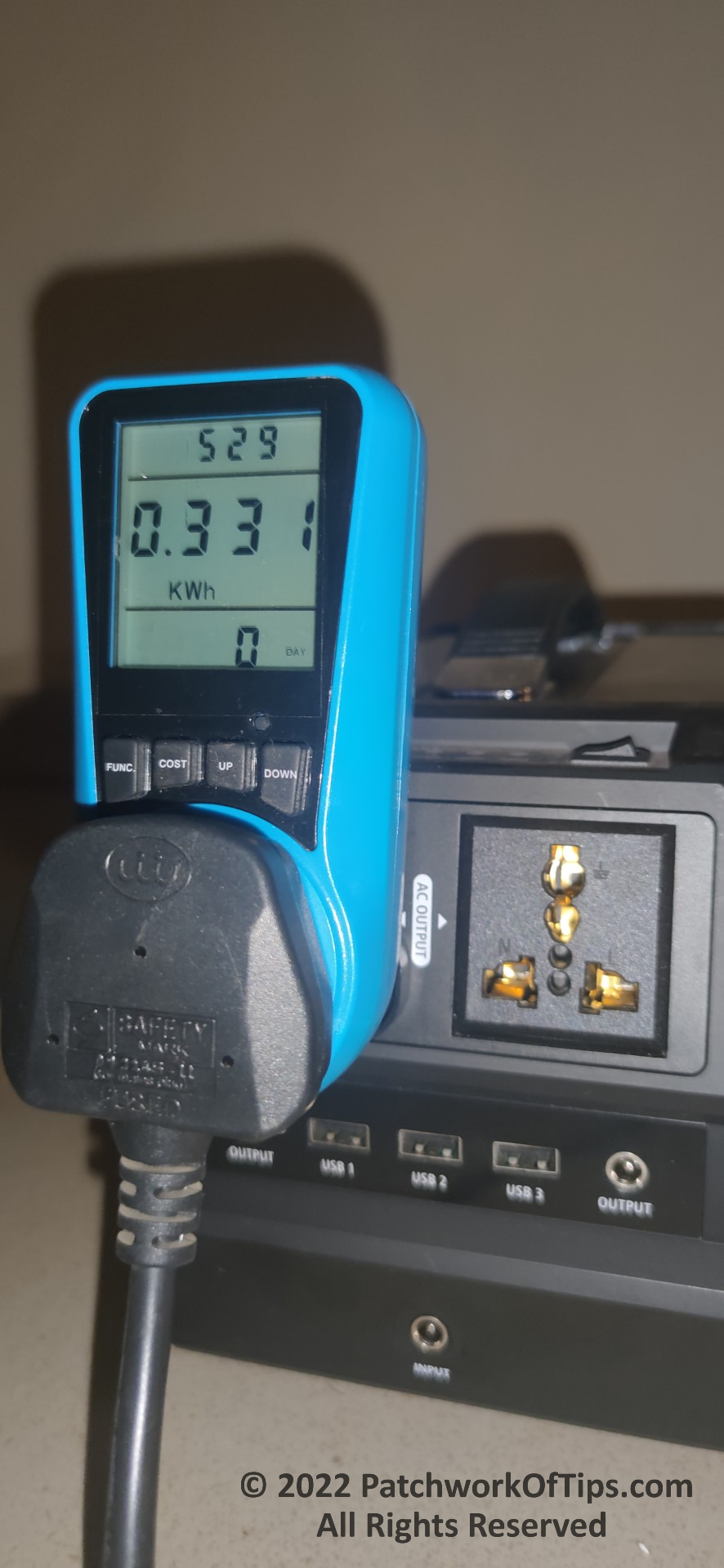 Cons of MacPower M120 400W Portable Solar Inverter
No USB Quick Charge Support
No fast charging of your phones, tablets and etc. via the USB ports. You're limited to 10W charging
No low battery warning alarm
You need to constantly monitor it, so it doesn't shut down on its own. You put a lot of stress on the battery when it's constantly being used till it shuts down on its own. This adversely affects the life cycle of the inbuilt lithium battery.
Conclusion
For a Private Label inverter, a lot of thought was put into the MacPower M120 portable inverter. There are really no major negatives with this. Just get it if you can afford it.
Comments and Questions are welcome down below and as always do share please. Thanks.
Please rate & share this article to help others. Thanks
You'll also like: