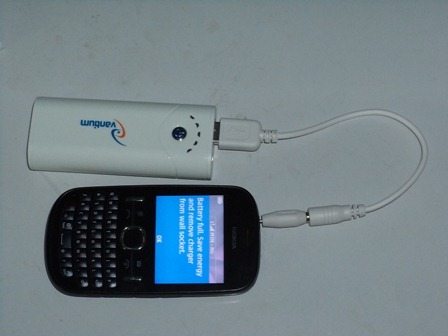 Power supply in Nigeria as far back as I can remember has always been epileptic. It's so bad that when good ol' NEPA (now PHCN) supplies light for 18 straight hours, we all begin to fret less they finally decide to switch the power off and withhold it for days at a stretch.
Being stranded with a dead phone when I'm home and the power supply is out, never ceases to frustrate the life out of me as it means no tweeting, browsing, music/video playback or gaming to pass time.  Some folks have said I should get a power generating set like one of those *Tiger = I better pass my neighbor* generators but I SIMPLY cannot stand the noise those damn things make.
Up until about a week ago, I've been using the USB charging feature of my Samsung NC215-A01 Solar Netbook to charge my phones whenever the power is out and then I discovered the Vantium Power Capsule.
FEATURES OF THE VANTIUM POWER CAPSULE
With a capacity of 5,200mAh, the Vantium Power Capsule serves as an ultraportable power source for topping up the charge on your Nokia, BlackBerry, iPhone and iPad as well as other gadgets that support charging via microUSB, USB or DC2.0 pin.
Once open, the package come with the following pieces as shown in the image below:
1 x 5200mAh power capsule
1 x DC3.5 (USB) switch cable
1 x Nokia Connector
1 x Micro USB Connector
1 x UK Power Adapter
1 x User manual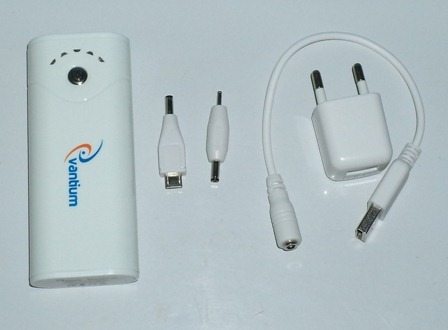 When assembled and ready for charging via a wall socket, the Power Capsule looks like this: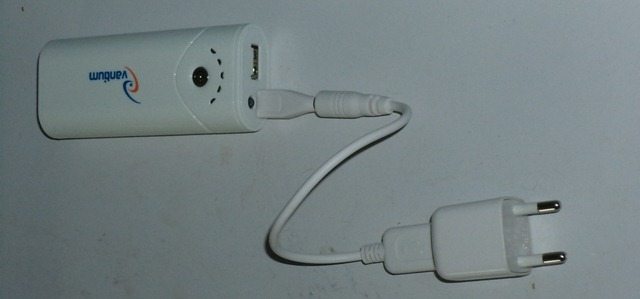 According to Websoft Nigeria, the Vantium Power Capsule is made with high quality Li-On battery and is good for at least 800 charge/discharge cycles which should translate into a little over 2 years or more depending on frequency of usage.
Furthermore, the capsule comes with overcharge and overdrain protection circuitry which ensures that your mobile gadget and the capsule itself is never overcharged and the capsule is never overdrained thereby ensuring it lasts as long as it should.
After charging the device out of the box for the first time, I was able to charge my BlackBerry Bold 9900 three times from zero level before the capsule was drained. I should have been able to get 4 charges but that overdrain protection prevents that so as not to reduce the lifespan of the capsule in less than a year
NOTE: Charging time for the capsule is 8hours if it's fully drained. It comes with 5 power status LED lights that let you know when the power left in the device is at 100, 80, 60, 40 or 20%
If you're always on the move and need to be reachable 24hrs of the day, the Vantium Power Capsule is for you. Personally I love it as I no longer have to worry about NEPA and their antics.
How Much Does The Vantium Power Capsule Cost?
For now the price is set at N10,000. Free delivery is available to Lagos and Abuja residents while others are subject to a N2,000 delivery charge. I received mine here in Sokoto via EMS Speedpost.
UPDATE: I just got word that the price is set to drop in the future and capsules with as much as 10, 000mAh would be introduced as well so if you really need this mobile power supply for charging your mobile phones, I advice you to wait a little bit as prices could comedown to  as low as N7,000.

CLICK HERE TO VISIT VANTIUM POWER CAPSULE DEALER SITE
Do you own a mobile power supply like the Vantium Power Capsule? What has your experience with it being like? Do please share with us.
Please rate & share this article to help others. Thanks
You'll also like: