My Anker Astro E5 15000mAh has given up the ghost. I came back from vacation to find the last LED light permanently on and refusing to turn off. Charging the device became a problem as it never went past the last LED light. So much for buying directly from the manufacturer. Maybe the battery discharged too much and something died within.
Anyway I decided to pick up another power bank and instead of buying from Amazon yet again, I decided to just buy one from SebufTech Ventures.
Mum and lil sis have been using their Romoss Sense 4 Power bank for months now without any issues so I decided I would have to get that one.
The Romoss Sense 4 comes with a capacity of 10400mAh of which I think close to 70% can be used for charging devices. I'll talk about how I got to that conclusion soon. It has one input and 2 output outlets as well as 4 led lights and a power button.
See images below.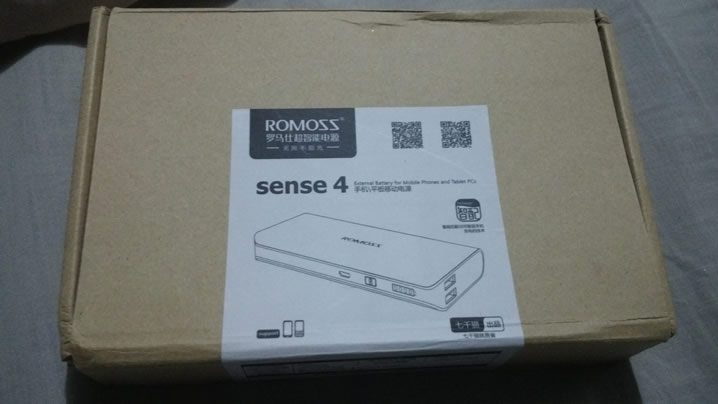 Packaging for Romoss Sense 4 Power Bank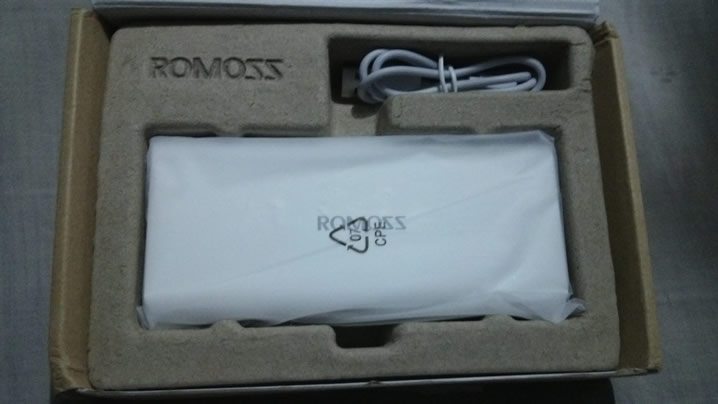 Packaging for Romoss Sense 4 Power Bank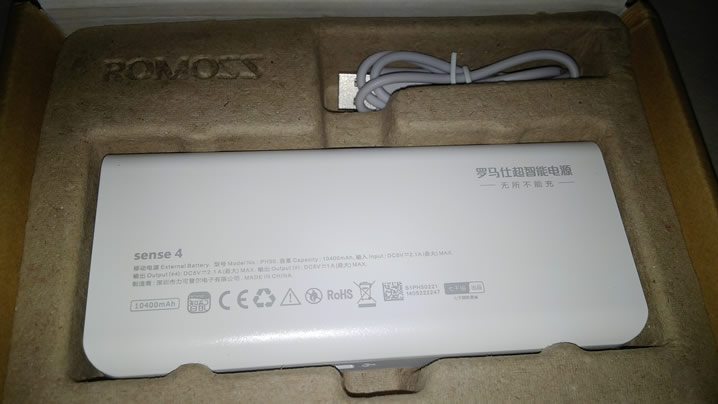 Back Of Romoss Sense 4 Power Bank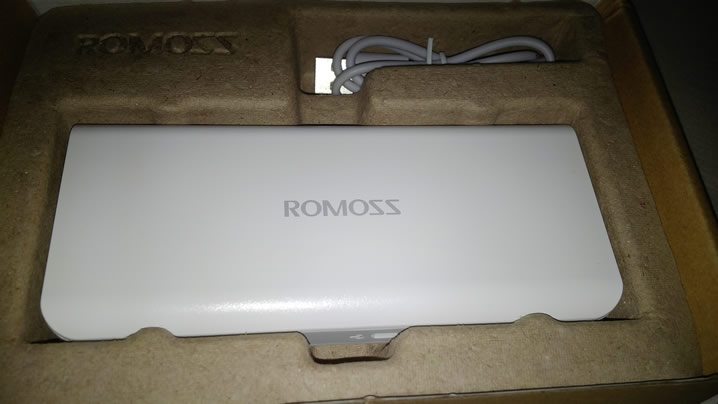 Top of Romoss Sense 4 Power Bank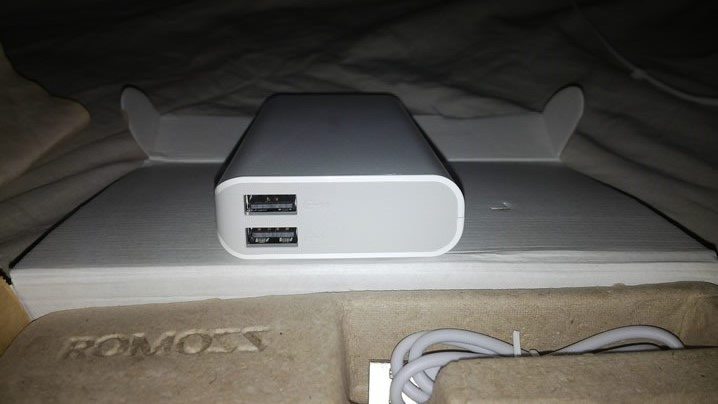 2.1A USB Output Port 1 and 1A USB Output Port 2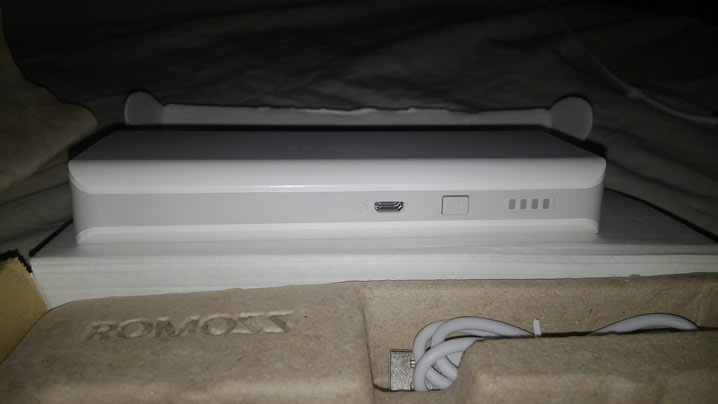 USB Input port; Power Button & LED Power indicators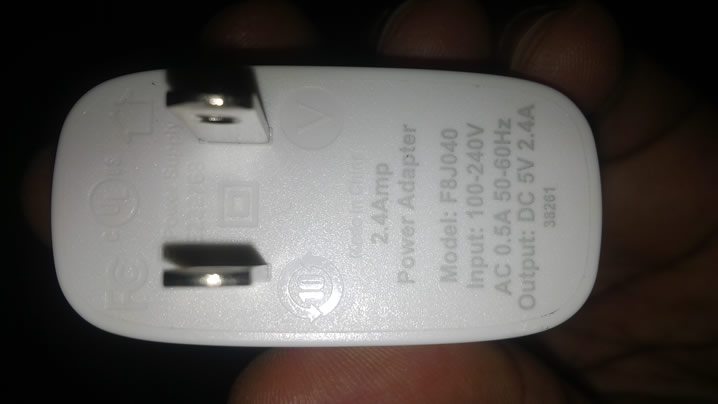 Belkin 2.4amp Home Charger for Apple products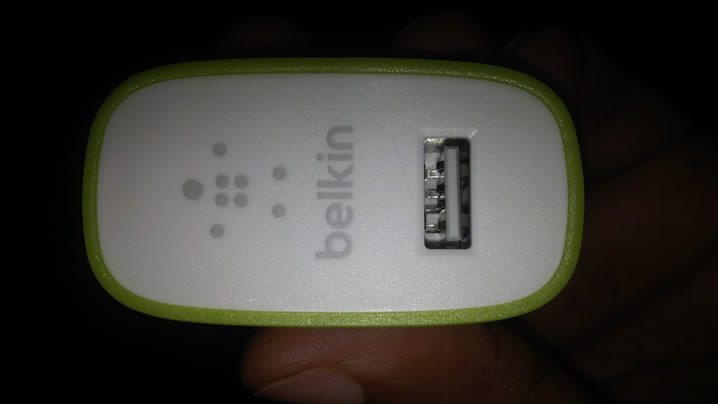 Belkin 2.4amp Home Charger for Apple products
Operating this power bank is as easy as connecting your phone or tablet to the power bank using the supplied USB cable and then pushing the power button once to start the charging process.
Once charging is done, the device automatically shuts down on its own.
You know there's need to recharge the device once the last LED light starts blinking. It's highly recommended to stop using the power bank as soon as the last LED light starts blinking to avoid damaging the battery
Pros of The Romoss Sense 4 Power Bank
It allows you to charge two devices at a time. One of the outlets supports up to 2.1A charging while the other supports 1A charging.
You can recharge the Romoss Sense 4 using the USB port of your computer though that will be pretty slow.
The Romoss Sense 4 can be recharged while it's being used in charging other devices
Cons of The Romoss Sense 4 Power Bank
Its input port only supports up to 1A so it takes 13 hours to recharge the Romoss Sense 4 completely.
It doesn't come with a carry case and neither does it come with a charging adapter which seems to be the norm with power banks these days. I ended up getting a 2.4A Belkin spare wall charger as I like having a charger for each gadget for situations whereby I have to charge all my gadgets at the same time.
It only comes with a generic usb cable so you can't charge other devices that don't use the regular micro USB connector cable.
No English Manual available in the pack.
With regards to actually battery capacity that'd available to the end user, I was able to get 70% which translated into charging my 4000mAh Lenovo P780 from zero once and my BlackBerry Z10 from zero once and up to 82% a second time.
I have to admit that the Romoss Sense 4  was quite slow in charging my Lenovo P780. It did so at a rate of 11% per hour but that probably has to do with the chemistry of the Lenovo P780 battery I guess. Charging my BlackBerry Z10 was fast though.
The Belkin 2.4amp works pretty well as it charges my Lenovo P780 in a little over 2 hours unlike the usual 4 hrs. Charging my Lenovo Yoga 8 tablet takes 3hrs 30 minutes instead of 5hrs 30 minutes using this charger.
Download Romoss Sense 4 English Manual
Like I stated before, the manual that ships with Romoss Sense 4 is in Chinese but if you want it in English you can view or download it by clicking the link below
To end this review I got the Romoss Sense 4 10400mAh for N5,000 @ http://www.konga.com/sebuftech-ventures and the 2.4 Amp Belkin Boost Up Home Charger for N2,000.
Questions and comments are welcome in the comment section
Please rate & share this article to help others. Thanks
You'll also like: