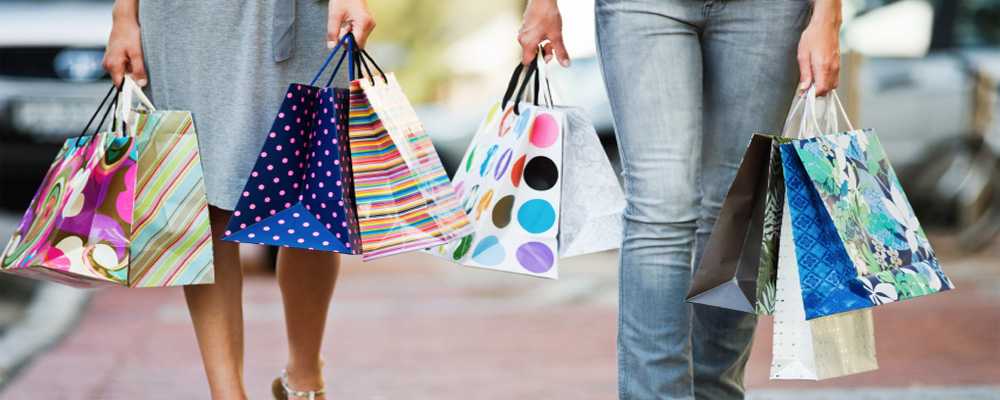 This is for those of us that don't have access to quite a load of cash to splurge on vacations. Lol
Don't be deceived by those costly items your friend just came in from London with. Though authentic, some of these items can be purchased at a lower price if you know how things work over there.
It's all about Sales. Summer sales, winter sales, Xmas sales etc. And not just any sale, online sales. The sales you'll see on offer in the shops are nothing compared to what's available online.
If you're travelling to London for vacation and plan on doing quite some shopping, I highly recommend you start shopping as soon as you enter the UK. This way you can be rest assured that your items will be delivered on time before your flight back to your country.
Shopping Tip 1
Pick a day and walk into the major stores to see what they have available. Your focus should be on testing out the clothes and shoes to get your actual size as clothing and foot wear sizes vary across the continents.
If you coincidentally stumble across something you want, you can just buy it and move on.
While you're out and about, take your time and window shop as you might just bump into something that's not readily available online.
For example while window shopping Boots, I stumbled on L'Oreal Men Expert Anti-Perspirant Deodorant, Thermal Resist going for £1 per 150ml canister while online and in other stores it was pegged at £2.49 RRP.
Shopping Tip 2
Once you have your clothing and shoe size, log in to the websites of brands you're interested in and start shopping. Below is a list of sites I shopped at.
Once you're on the site, go straight to their Sales section and browse through what's available.
Don't be in a rush to hit the order button. Take your time and compare with what other sites are offering before making an actual purchase.
Shopping Tip 3
You can save yourself £5 by choosing to pick up your order at a nearby store for free instead of having them delivered to you. I saved a total of £60 this way.
NOTE: To take advantage of this, the pickup store must be a walking distance from where you live to save transportation costs as well. I was fortunate enough to be housed in an area with the major shops so picking up my items was easy breezy. Just a 10 minute walk.
Also note that free pickups take 3 – 5 working days after the goods have been dispatched from the warehouse so make sure it doesn't clash with your departure date. I had to cancel two orders because of this and luckily I was refunded immediately.
Shopping Tip 4
If you plan on shopping via Amazon, please make sure you do so within the first few days of your stay so your goods have enough time to arrive before your departure and you'd have enough time to return the goods if there are issues with them.
Shopping Tip 5
If you're planning on buying chocolates, cakes and the likes, I suggest you do so at Poundland or PoundWorld were everything costs £1 each.
A small bag of Cadbury Eclairs which goes for around £1.99 to£2.99  at the airport and some major stores cost just £1 in Poundland and it's of the exact same quality.
Feeding in London isn't really expensive as Iceland, Poundland, PoundWorld, Asda and Morrisons have you covered. The likes of Waitrose, Marks and Spencer and Tesco Express can be quite expensive in my experience.
Also you might want to stick to buying fruits and veggies from the local shop vendors as they are far cheaper than buying in most of the major stores.
Shopping Tip 6
If you run out of paper cash, do not use Travelex ATM machines as their exchange rates are a bit high. Stick to the likes of Barclay bank which can be found outside shops like Asda.
The likes of GTBANK Nigeria charges N420 extra per ATM withdrawal.
While on the topic of cash, I highly recommend you open a PayPal account as some sites had issues processing my GTBank and FirstBank Nigeria Mastercards but they fortunately had an option to pay using PayPal.
Shopping Tip 7
NEVER buy electronic gadgets like phones, tablets and computers in the UK unless you're in a tight corner. They literally cost almost double the RRP in the US
Shopping Tip 8
You can save money on transportation by hopping buses and trains only during off-peak periods. Also get a Visitor Oyster card as paying for journeys with it cost way less when compared to Travel-cards. Click here to get more details about the Oyster Card as well Peak and Off-peak periods
That's about all the tips I have for you guys with regards to shopping and feeding in London without having to spend much. I hope they help you in having a great UK vacation experience.
Image Credit: http://www.planavacation.ca/
Please rate & share this article to help others. Thanks
You'll also like: