Binatone Air Fryer BAF-5000 Review
While being on a ketogenic diet has been quite effective in managing my weight, the on sight carb cravings is one issue I'm still battling with thus the reason why I decided to finally invest in an air fryer. I've had the intentions of getting one for like over a year now so as to reduce my oil intake but as I've switched to a diet that's based on fat, I got one mainly for baking purposes.
At about N30,000, the Binatone Air Fryer BAF-5000 in my opinion is cost effective compared to importing one of those Philip Air Fryer's via MallForAfrica.
Binatone Air Fryer BAF-5000 Features
With a 1400W power rating coupled with auto shut-off and overheat protection, the Binatone Air Fryer bakes, roasts, grills and cooks by hot air circulation. It's an oven that cooks faster than conventional ovens using rapid air technology. It comes with a temperature control of up to 200 degrees centigrade and adjustable timer of 30 minutes. Depending on your needs, the 2.8 litres cooking capacity removable non-stick frying pan might be enough for you or not.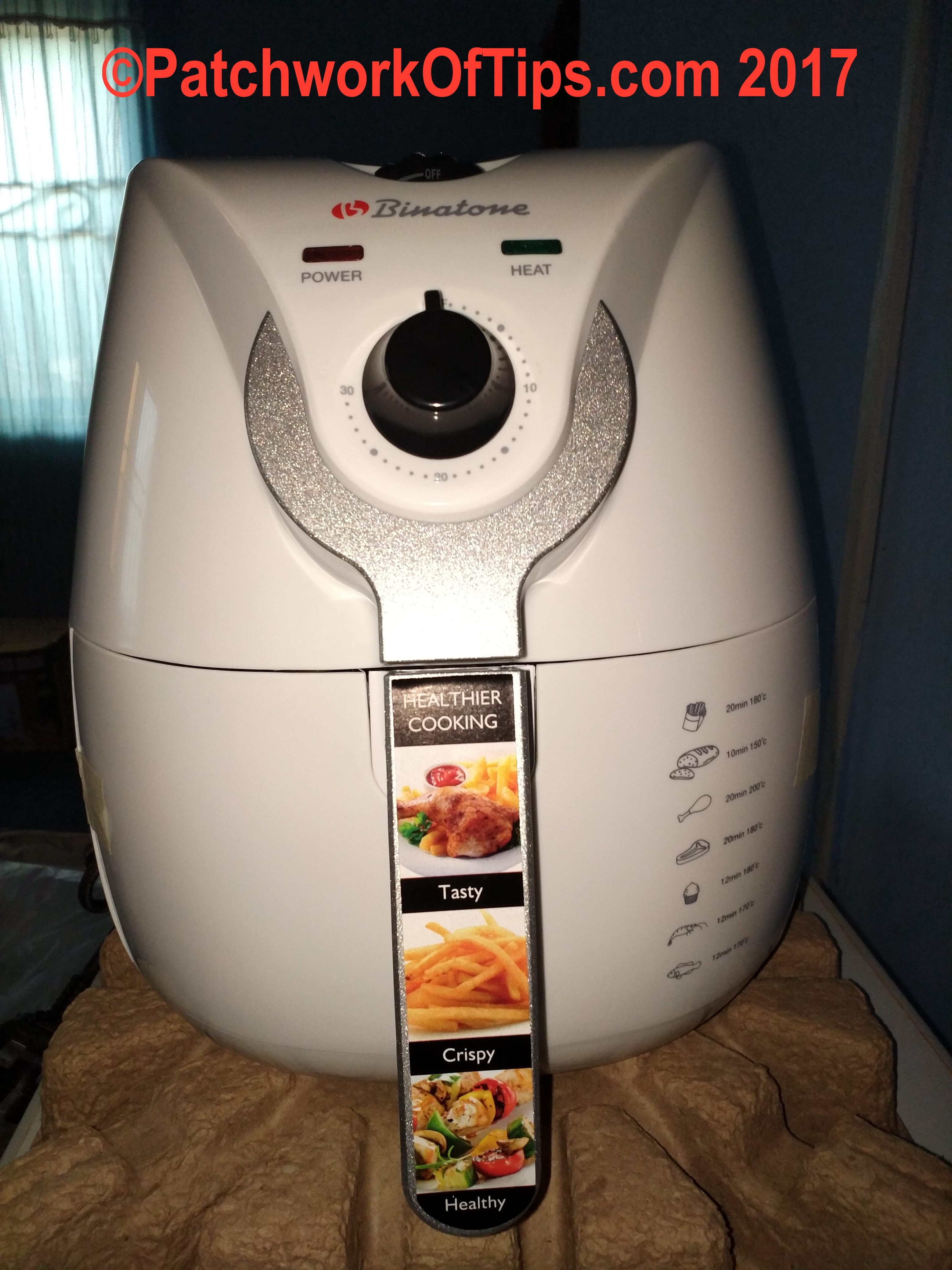 The Power LEDs, temperature and timer control knobs are front and center at the top of the device while at the bottom you have the removable cooking tray.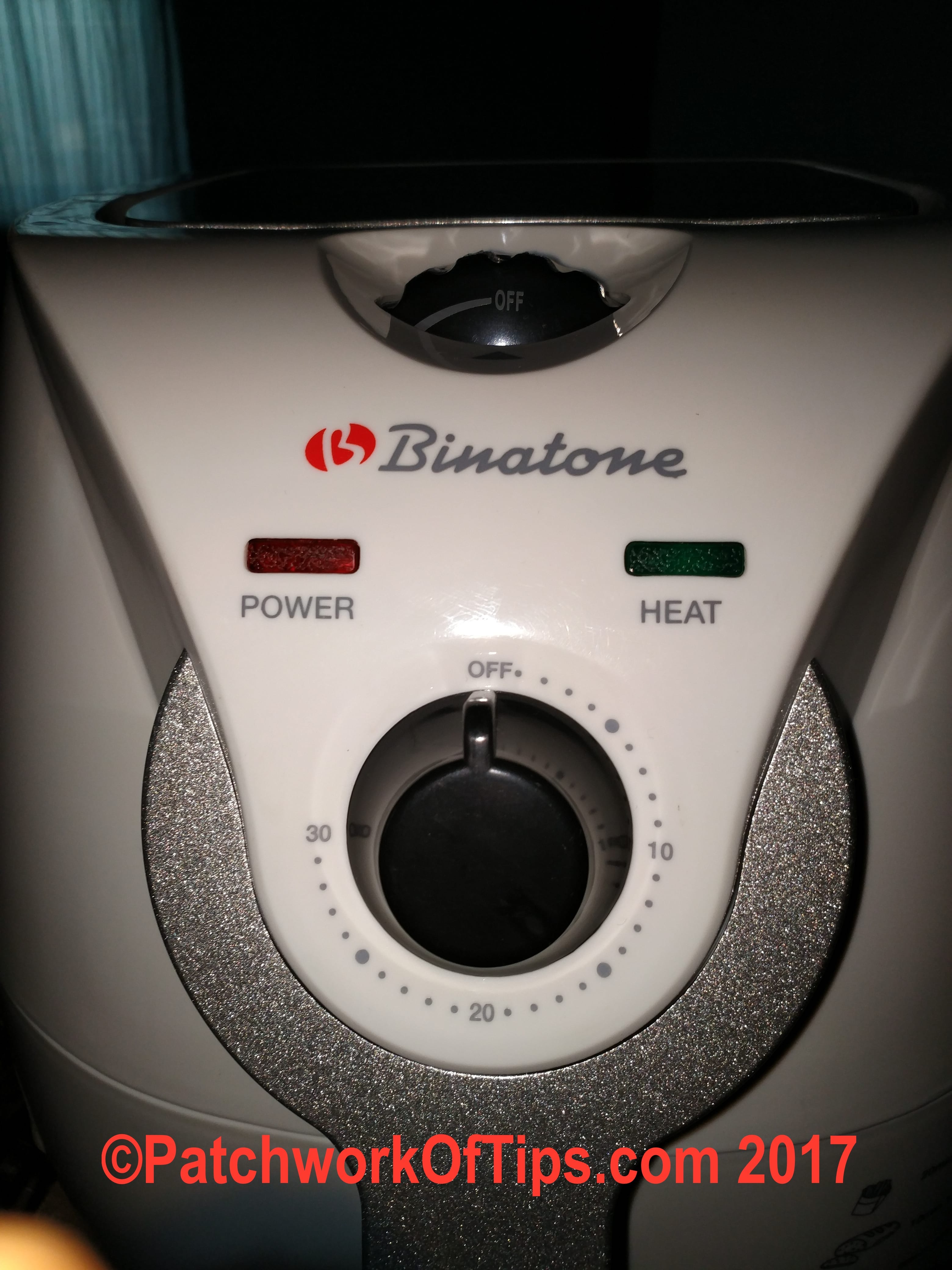 The Red Power LED comes on once you turn the time control knob and the Green LED light comes on when the device is heating up and goes off once the desired temperature is reached.
During cooking, the temperature can be adjusted freely BUT not so the timer. Once active, the time control knob can be turned to increase the time but unfortunately cannot be turned off. On several occasions, I've found myself having to switch off the device and leave the timer running till it runs down on its own.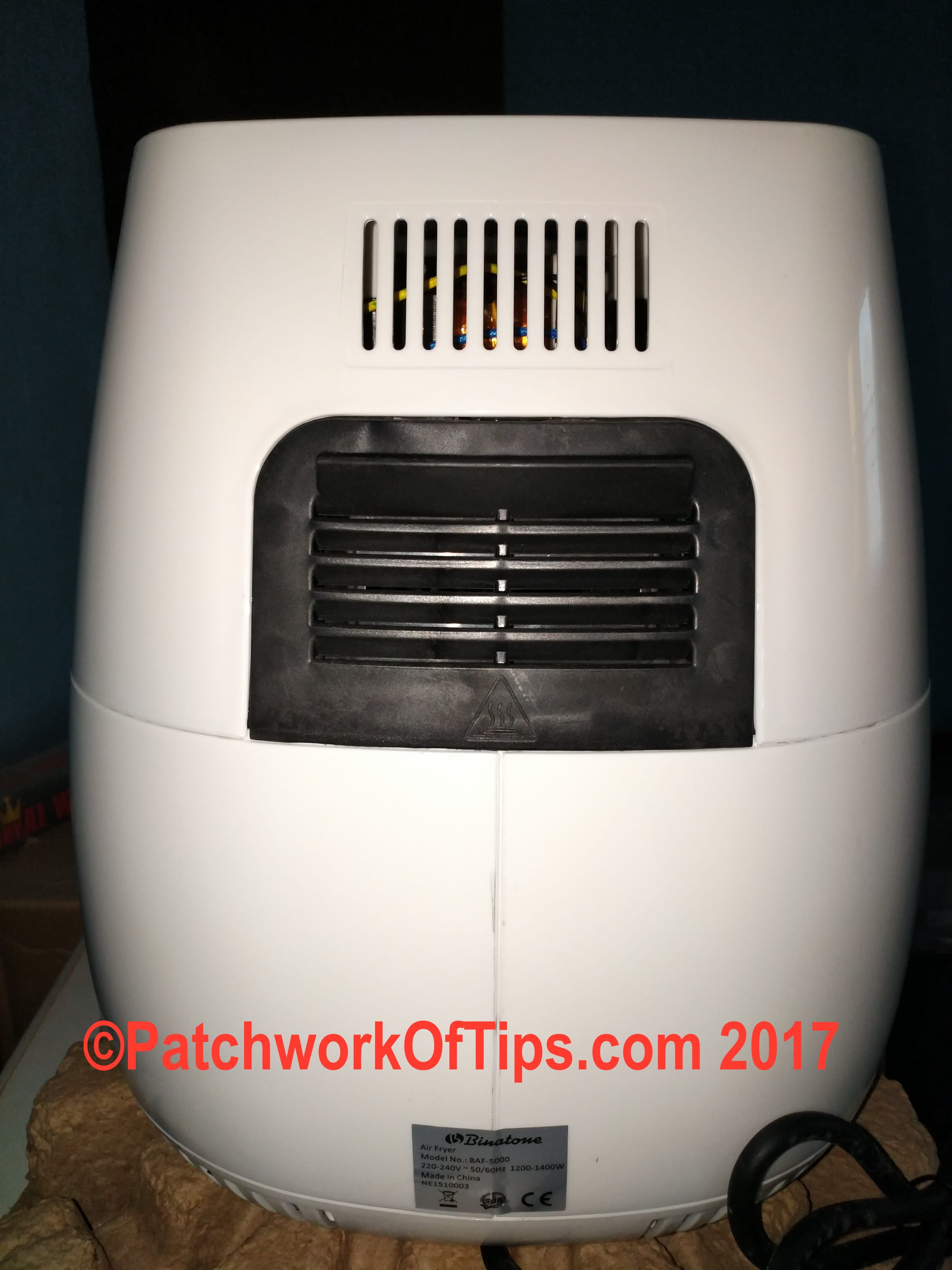 At the back of the device you have an air vent that releases steam/smoke during the cooking process.
The cooking tray as shown below coming in two parts: a removable non-stick frying pan with holes at the bottom which allow for excellent rapid air circulation and fast cooking of meals and a tray which collects debris, water and oil from foods during the cooking process.
Below is the removable non-stick frying pan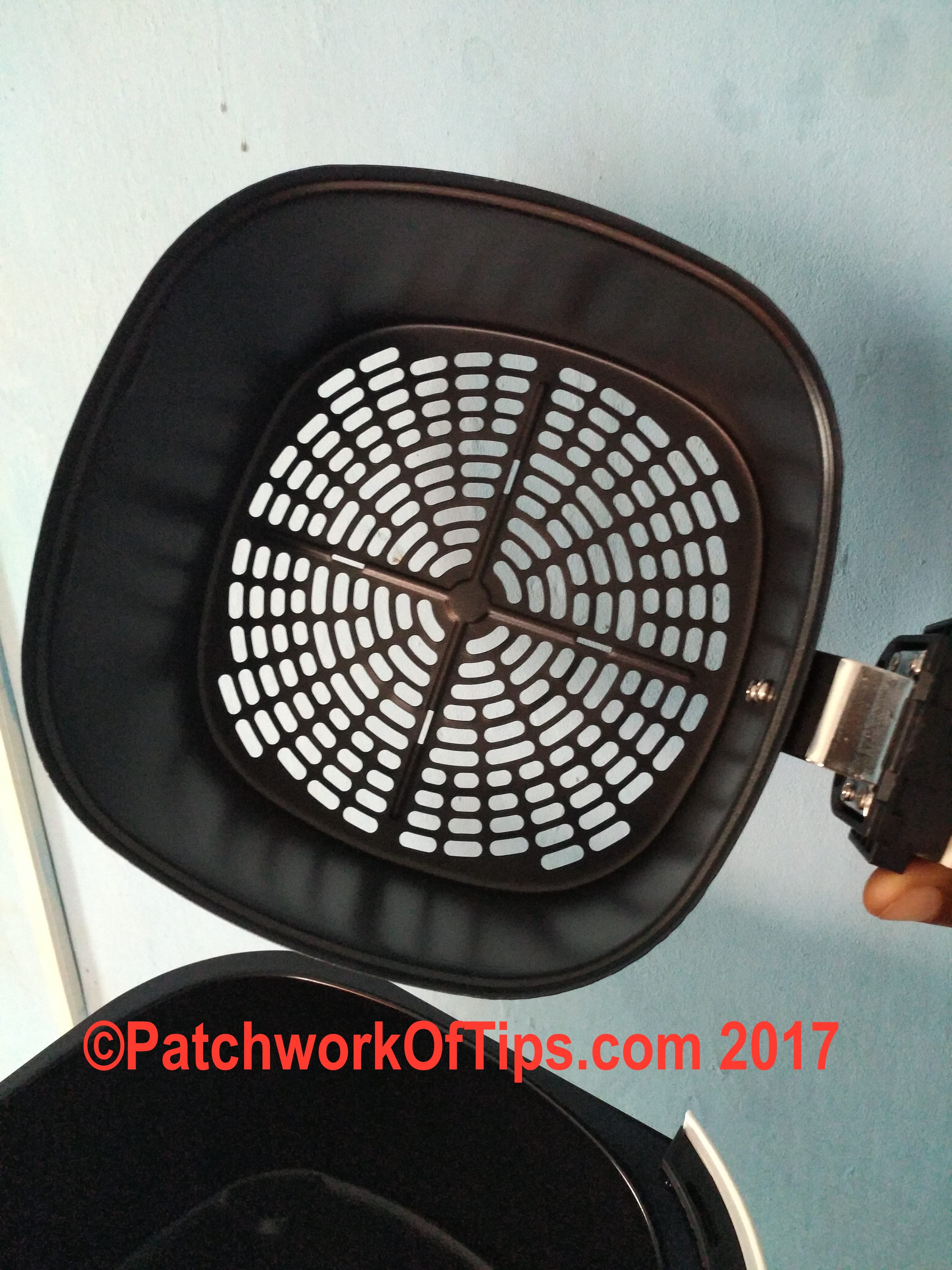 And below is the tray that collects oil and debris from the cooking process.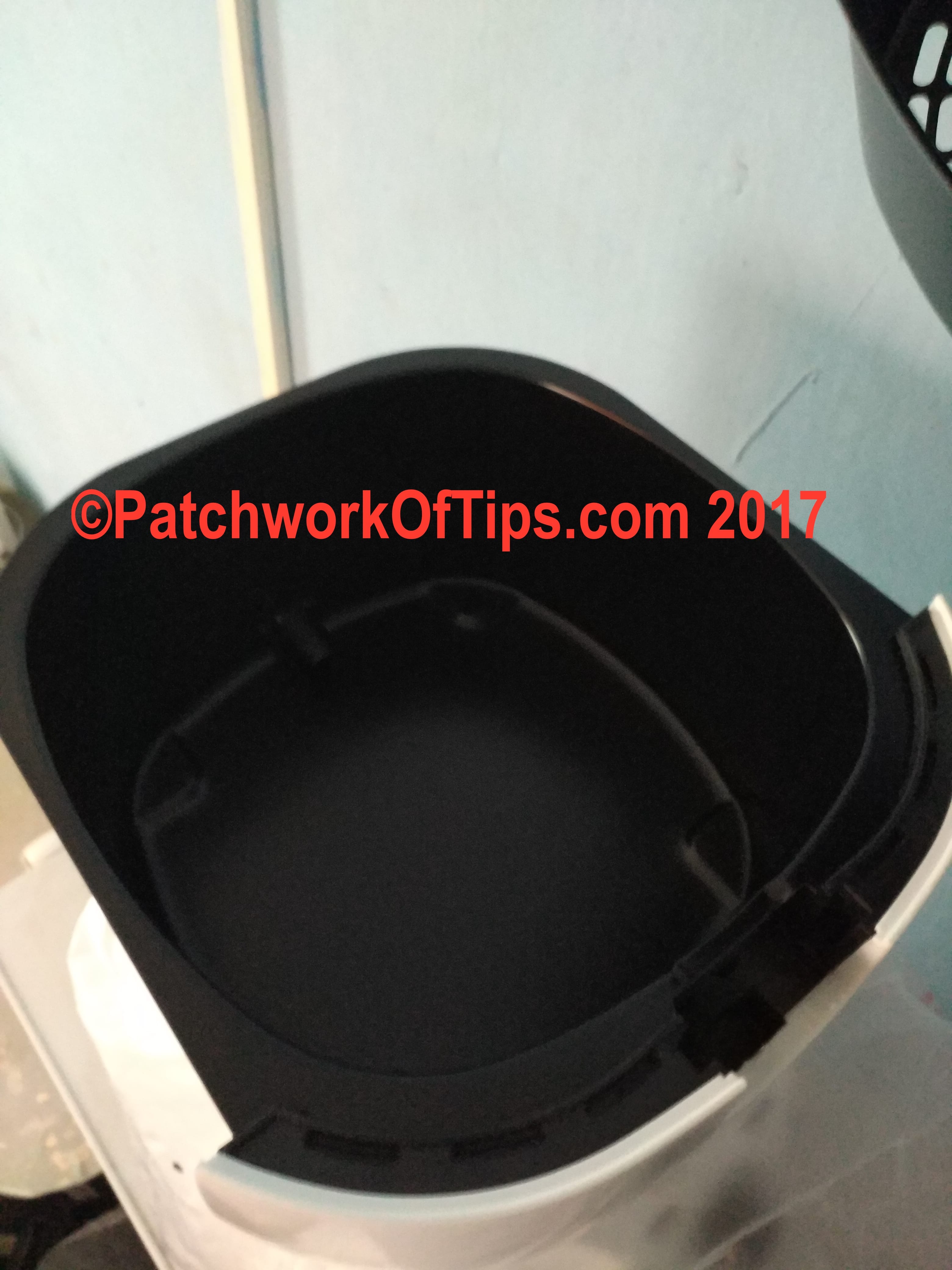 A small brush is included in the package so you can coat your meals with some oil before cooking.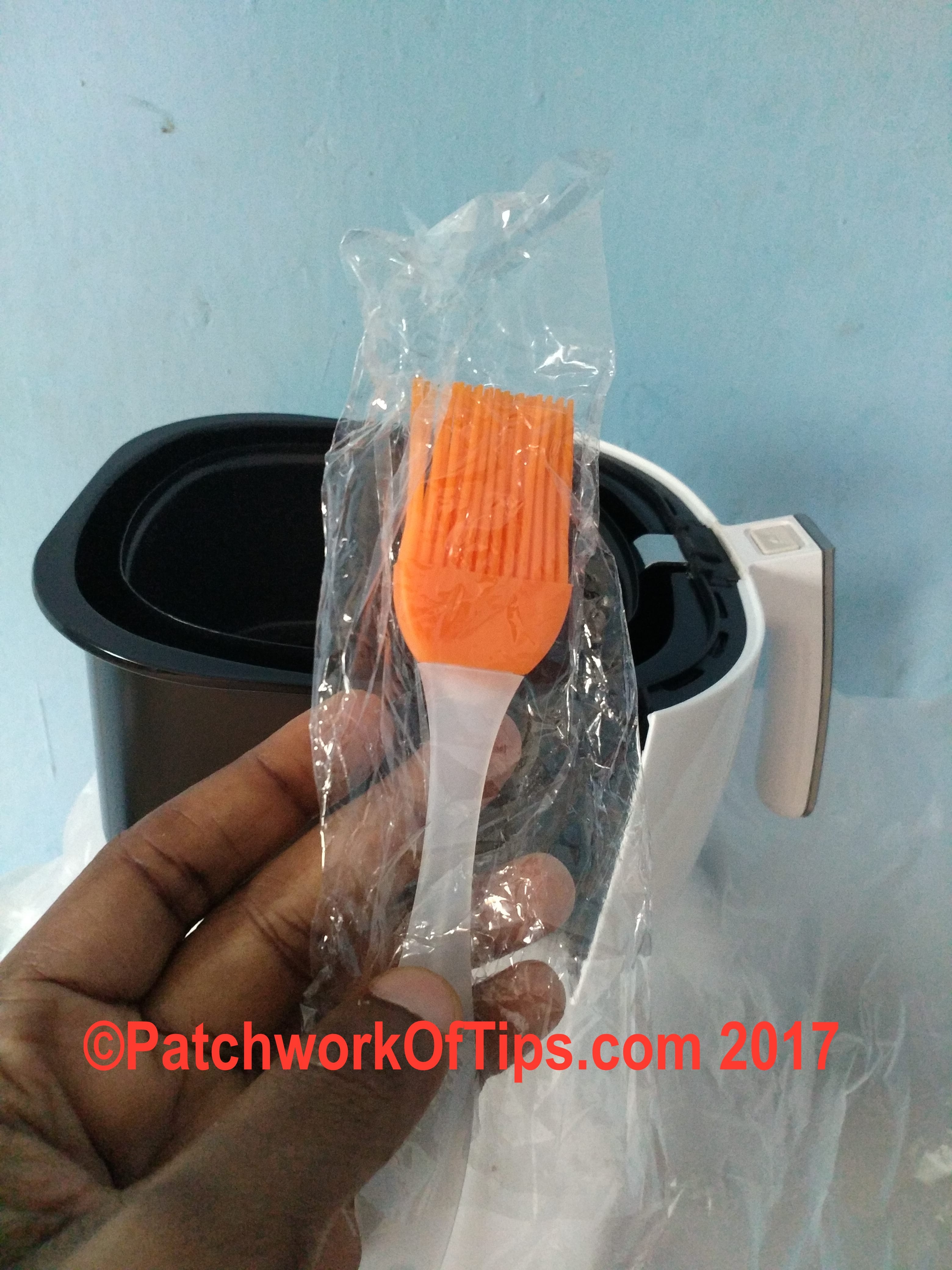 The Binatone Air Fryer BAF-5000 does not come with a baking tray/tin, so you have to buy one. Make sure that the baking tin you buy has a maximum outer diameter of 6 inches. I got one from Aliexpress which you can see below.
Prior to buying the baking tin, I was making use of moin-moin cups.
On the body of the cooking tray, you'd find printed the cooking times for several meal options. These cooking times can be trusted only if you have a stable power supply. As we all know, the power voltage here in Nigeria tends to fluctuate a lot and as such cooking time and temperature will have to be increased a bit unless you're running the device on a sound generator.
If you require your meals to be cooked till they are a bit dry, you'd also have to increase the cooking time a bit...at least that's what I do for my meals.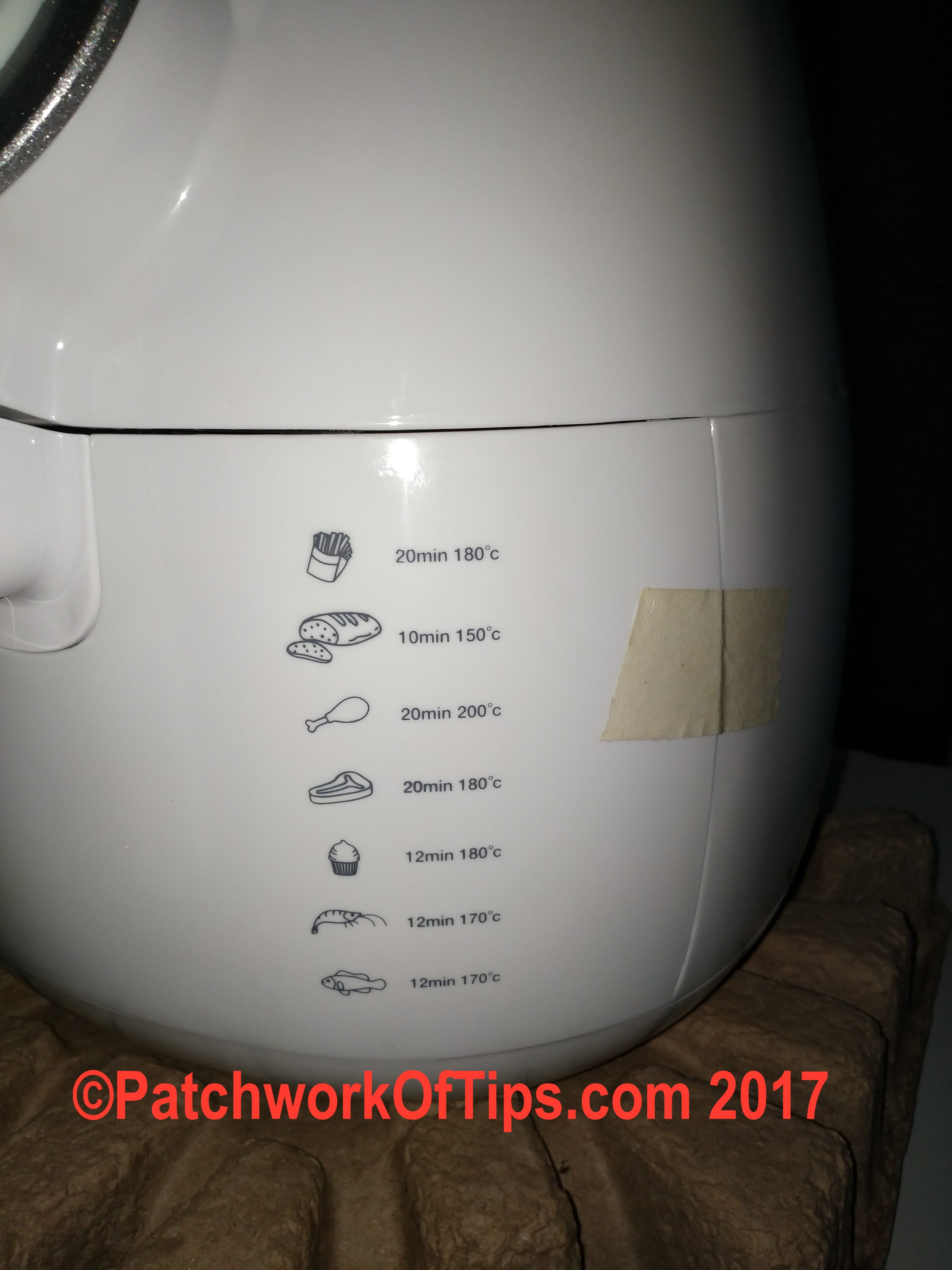 Below are a few meals I've cooked so far with the Binatone Air Fryer BAF-5000.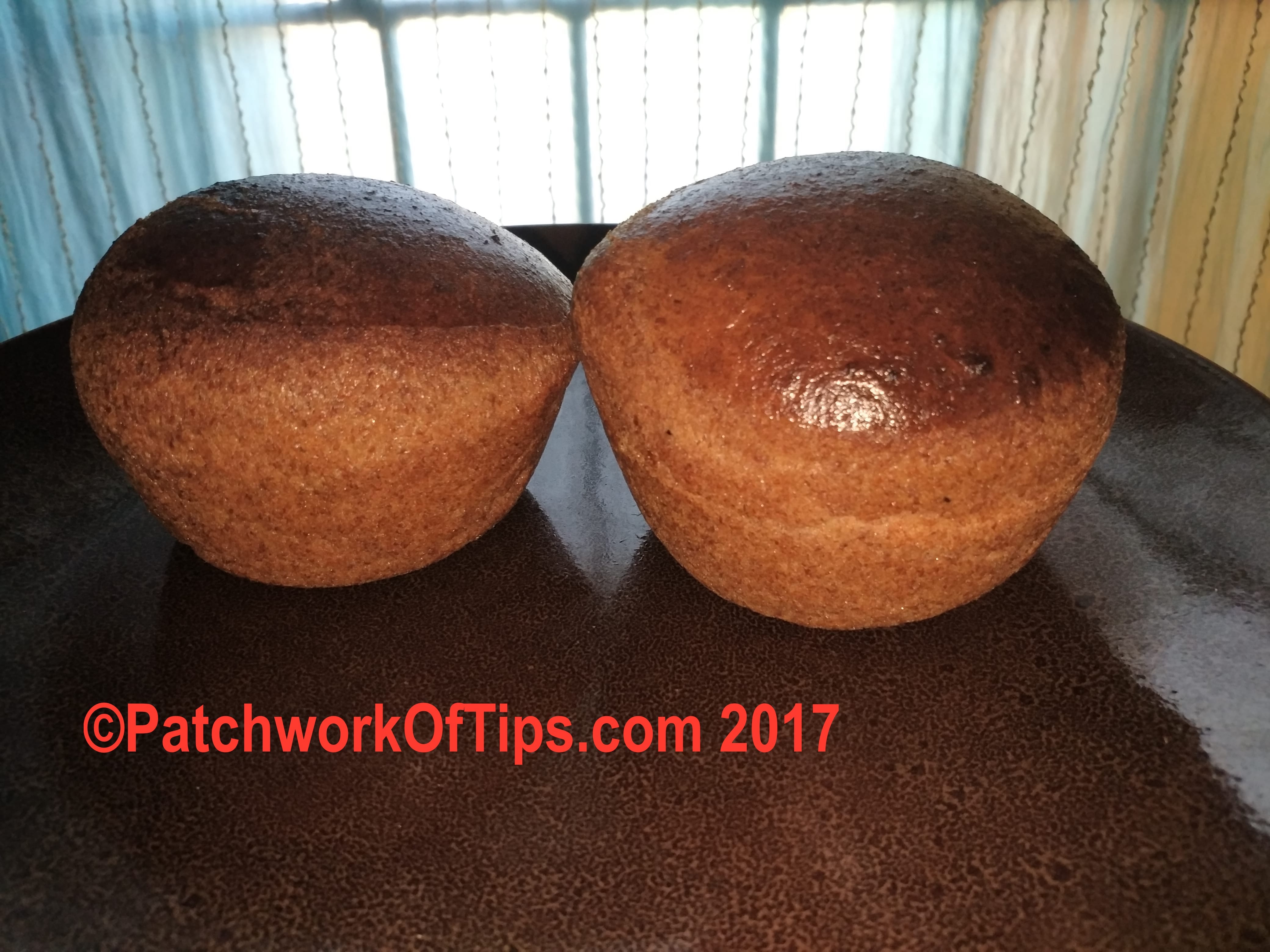 Cleaning the device is as easy as leaving the tray to cool completely then soaking it in soapy water for some minutes up to an hour depending on the extent of the "damage" from the cooking process.
WARNING: Do not attempt to wash the tray when it's still hot. I made that mistake and almost ruined the tray as a small part of the plastic lining became deformed. Always wait for the device to cool completely before soaking and washing it. The soaking part is necessary so you don't damage the non-stick coating which in my opinion isn't so strong.
Still on cleaning, from time to time you'd have to check if the heating element in the device needs cleaning as oil could spill on it and cause smoking.
During the cooking process especially when cooking meat or fish, from time to time pour out the oil that settles at the bottom of the tray so that things don't get smoky eventually.
Overall I like the Binatone Air Fryer BAF-5000. It's awesome though I wish I had the option of buying the black one (It was out of stock).
If you've got questions, feel free to leave them in the comment section below.
CLICK HERE TO ORDER AN AIR FRYER FROM BINATONE VIA KONGA
Please rate & share this article to help others. Thanks
More articles you might be interested in....