Transferring funds in between your GTBank accounts as well with other banks is pretty easy using the internet banking facility on PC and mobile app but today I came to realize that it's not really straightforward when it comes to transferring foreign currency…..in my case transferring USDollars between two GTBank domiciliary accounts.
I finally sorted it out after a few fruitless phone calls/trials.
This cannot be initiated on their mobile app so you have to use your PC for this.
Log into the internet banking portal, scroll down to FX Transactions in the sidebar and select FX Transfer to any GTBank A/C.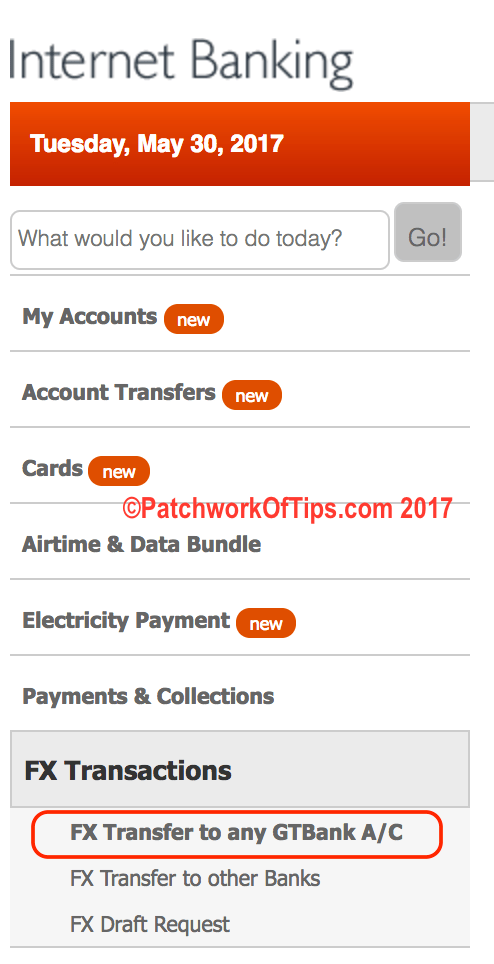 Click on Add New Beneficiary to add the GTBank domiciliary account you want to transfer to. When you're done, fill the rest of the form as shown below.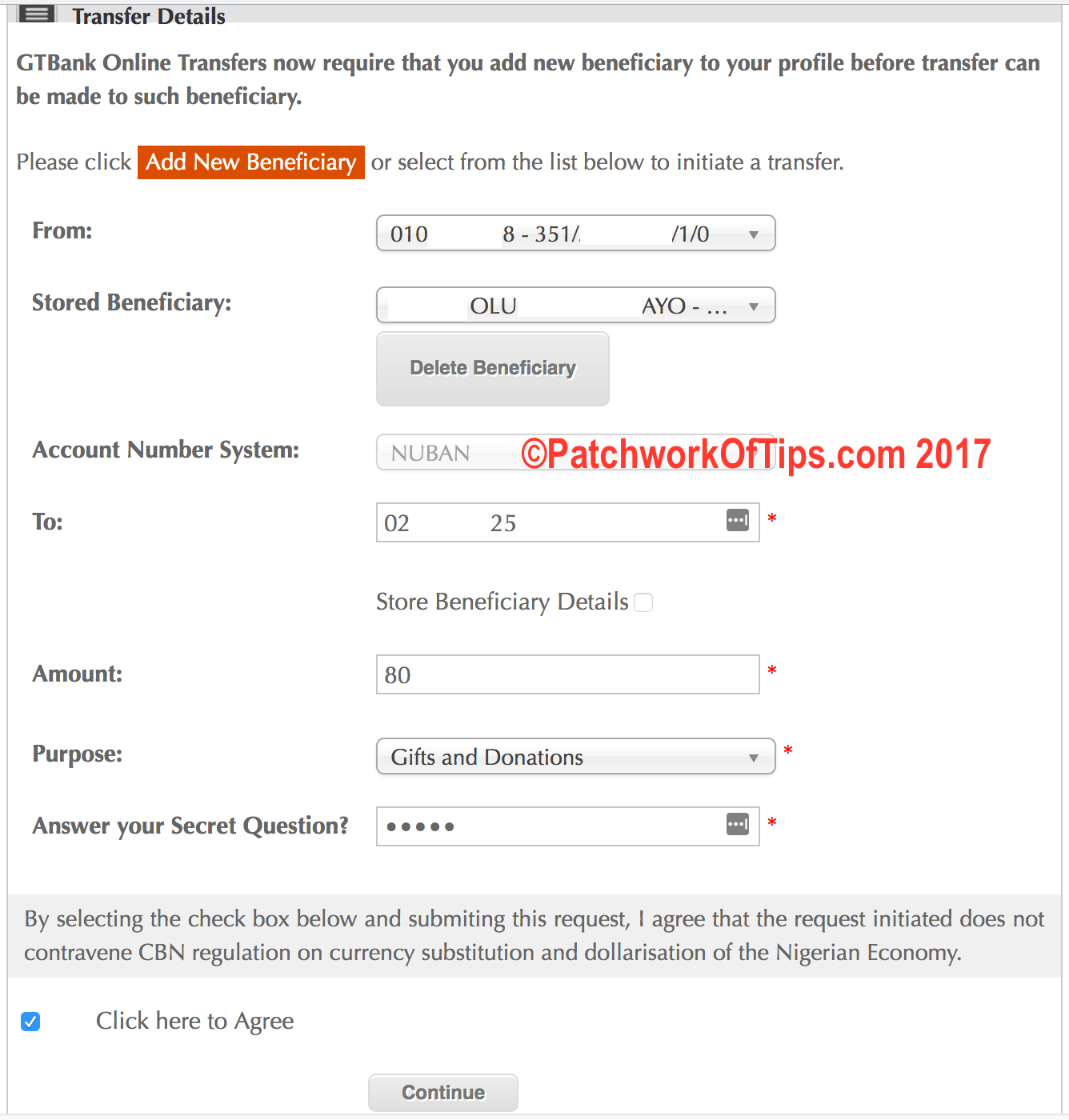 WARNING: Under Purpose select the description that best suits why you're transferring money to this contact of yours. During my first trial, I selected Others and specified that it was a new MacBook Pro Charger. I completed that transaction and it went straight to pending for over 3 hours.
I got restless and called GTConnect and the guy I spoke with advised me to cancel the transaction via the Secure E-mail under My Accounts in the internet banking platform. He then told me to repeat the transfer but this time set my Purpose to Gift and Donations as shown in the screenshot above.
I did just that and the transfer went through immediately.
NOTE: This transfer was for $80 ONLY. I don't know what would happen if someone tries to transfer a larger amount. CBN and their wahala sha. Apparently peeps have turned their dollars accounts to BDCs. lol
Now do please also note that there are charges involved. The last time I was charged for making a transaction on my domiciliary account was years ago when I made an over the counter withdrawal. I was charged $10 for it.
Unlike GTBank to GTBank Naira transfer where you're charged nothing, GTBank Domiciliary account transfers attract a commission of 0.5% of the transaction amount or a minimum of $10. You'd also be charged 5% of this commission as Value Added Tax (VAT).
My transfer of $80 on the platform came to a total of $90.50 as you can see in the screenshot below.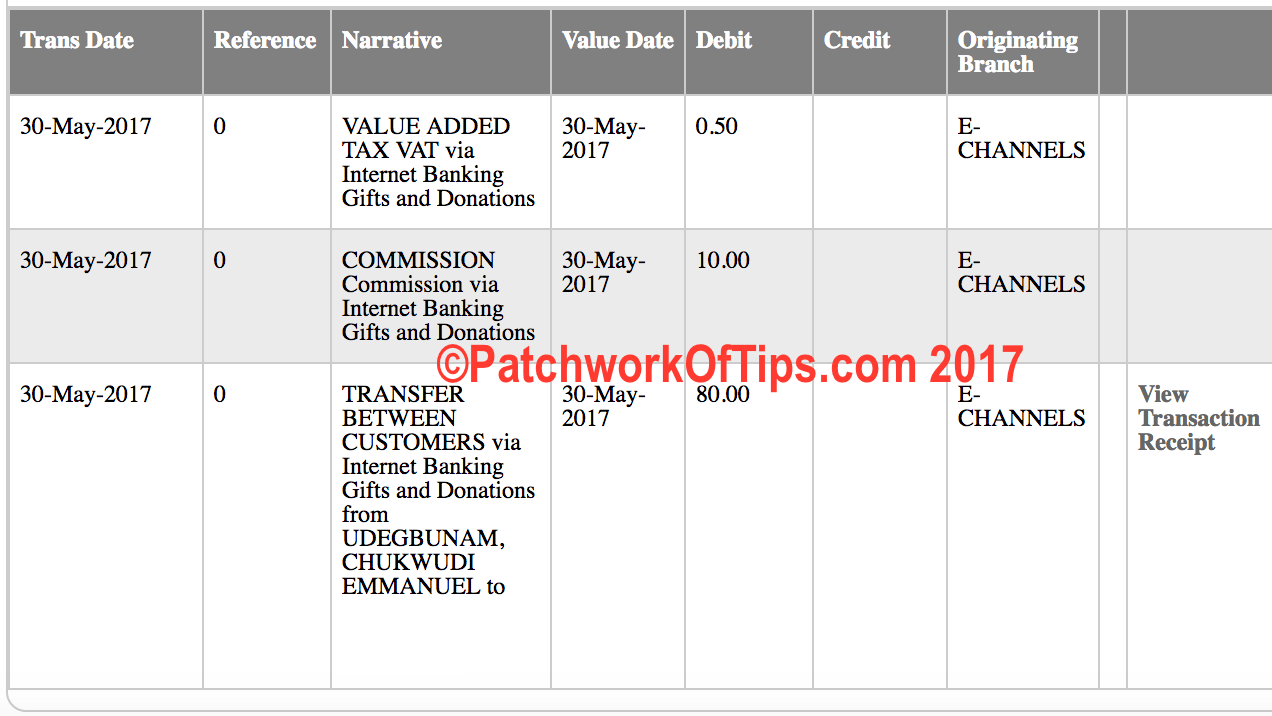 By my calculation you get billed a fixed $10.50 up to $2000 after which their commission starts to increase.
Sincerely speaking I doubt I'd be transferring dollars again via the platform. US Dollars ain't easy to come by for this nigga. I can't be dashing someone $10 just like that though I understand they have shareholders to cater for. The amount is just ridiculous. You transfer $10 and get charged $10.50. UTTER MADNESS!
Anyway, that's the gist sha. Hope it helps someone out there who's going nuts trying to make sense of the mess that is GTBank Foreign Currency transfers.
Got questions? Use the comment form below.
Please rate & share this article to help others. Thanks
You'll also like: