Shopping online on foreign websites has been a great way of getting stuff which are readily sold in Nigeria but whose quality cannot be guaranteed. *some merchants be selling chinko clones*. I've shopped with ASOS UK in the past when I was on vacation and the experience was wonderful thus I was quite surprised to learn that they ship to Nigeria without fuss.
After reading a few posts on their services, I decided to give them a try and they truly delivered. I got my first package on the exact day they promised to deliver and the second one arrived 4 days before delivery date via Nipost. They deliver to Nigeria within 10 – 14 days (standard delivery) and 4 days (express delivery).
ASOS UK offers standard free shipping via Nipost for orders over £20 (orders below £20 attract a £3 shipping fee) while express delivery costs £20 via some company named SkyNet. Word on the street though is that shipping via SkyNet most times attracts customs wahala so I've personally decided to leave my shopping at the £20 – £30 mark via Nipost.
One major problem with delivery is that ASOS by default does not print your phone number on the package thus if you chose standard delivery, your package might arrive Nigeria on time but stay gathering dust at Nipost until they have someone willing and able to track your location and deliver.
I was lucky with my first delivery as the post office guys here in Sokoto know me already so immediately they saw my name on the package  they alerted me and brought it to my office the next day. For the second shipment, I decided to try an experiment with my address details and it worked.
To make ensure that ASOS UK prints your phone number on the package, go to your account settings >>> Address Book and edit your shipping address.
Put your phone number under County as shown in the screenshot below and save.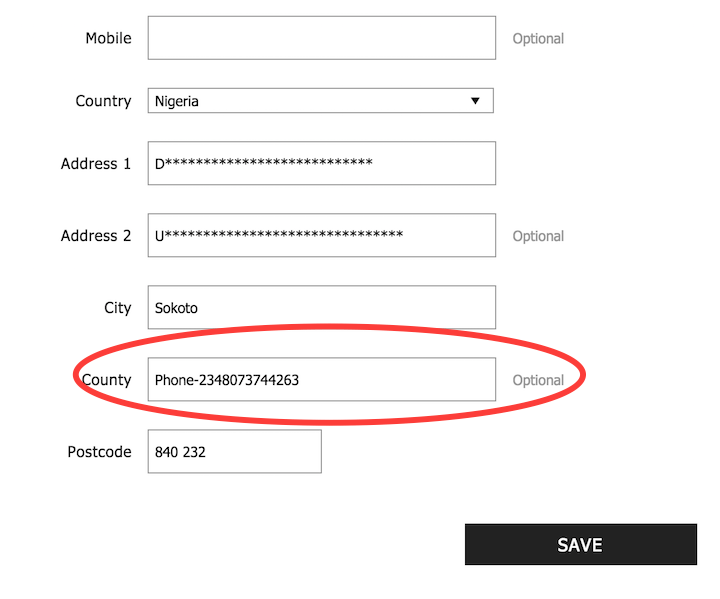 This is how the final print out would look like on your package. This way Nipost will be able to contact you to come and pick up your package.
Click to enlarge if necessary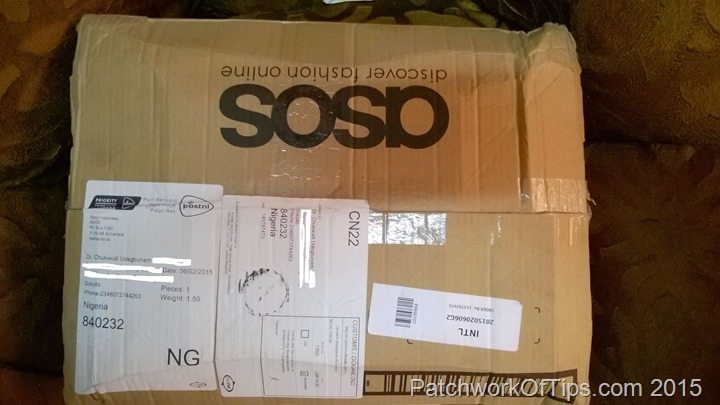 NOTE: Some folks have complained about Nipost charging a fee in Lagos and other parts of the country. Here in Sokoto, I haven't been charged a dime. When I asked the delivery guy why, he said the package isn't a registered package. They only charge for registered packages like those ones you get from Chinese sites like Aliexpress.
So there you have it folks. If you've got any questions feel free to ask.
P.S: Shout out to Skin Calabar for being so patient with my inquiries.
Please rate & share this article to help others. Thanks
You'll also like: