When I started building my mailing list @ StrictlyOnlineBiz.com, I mistakenly uploaded the wrong list of emails to my PHPList database and was having a tough time deleting them all one by one when I decided to do some research to see if there was a way of doing it a lot faster since the process wasn't clear to the eyes by default.
Here's how I cleared the users in my PHPList database.
Log into your PHPList admin area, click on Lists in the sidebar and then click on View Members for the list which you wish to delete all subscribers from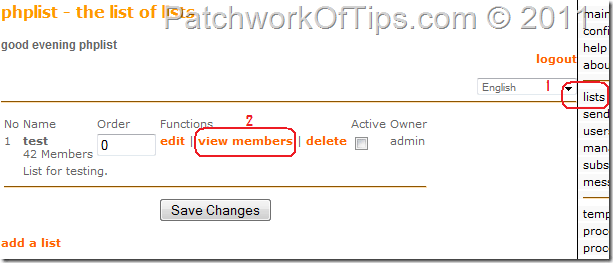 Scroll down to the end of the list of users page to the part that says "What to do with all users". Select Delete (from this list) and then click on Do it.

This will immediately delete all the subscribers from your selected list but they will still be in your phplist database. To remove them completely from your database, click on Manage users in the sidebar then Reconcile users.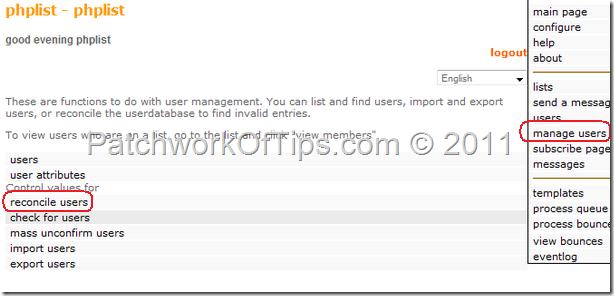 At the top of the Reconcile users page, click on "delete all users who are not subscribed to any list" to initiate the clean up process.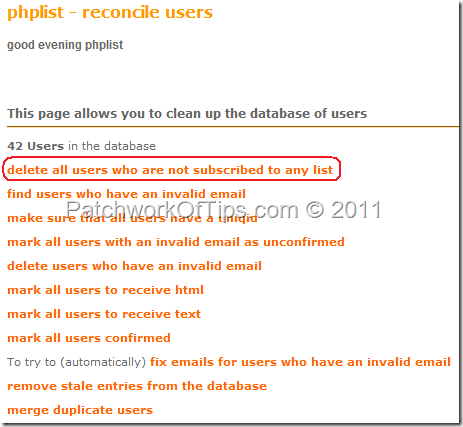 As you can see below, all 42 subscribers which were previously in the database, have all been instantly deleted and that my friends is how you rid you of all the users in your phplist database

.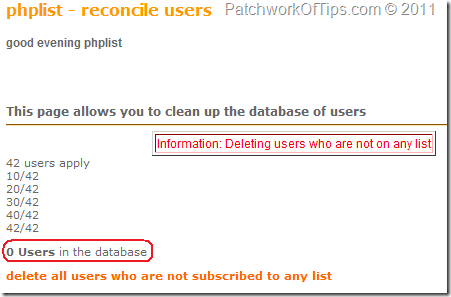 This post was made possible by the text based help from the PHPList Forums – How do I delete all users in the database.
Please rate & share this article to help others. Thanks
You'll also like: