If you haven't heard the news, well you're about to. In a few months time, Nokia would be phasing out it's PC Suite to focus all it's attention on the Nokia Ovi Suite which serves the function of the PC Suite and much more like music, apps and games downloads.
With Nokia Ovi Suite, you can move messages, contacts, photos, music, and more between your computer and your Nokia device, and share your photos and videos on ovi.com.
If you own a Nokia internet enabled cell phone, here's how you can connect to the internet using your Nokia mobile phone as an internet modem
.
Download and Install the latest version of the Nokia Ovi Suite
Once installed launch the application and connect your Nokia phone to your computer either via USB Cable or Bluetooth as shown below.
NOTE: As soon as you plug your Nokia cell phone into the computer, it will prompt you to select an option on your phone's screen. Simply select PC Suite and let the phone be.
Wait a few seconds and you'd get this message: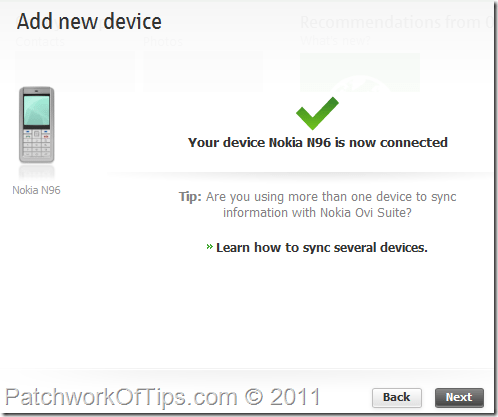 Hit Next and you will be taken to the main page of Nokia Ovi Suite. To start connecting to the internet, click on Connect Now as circled below: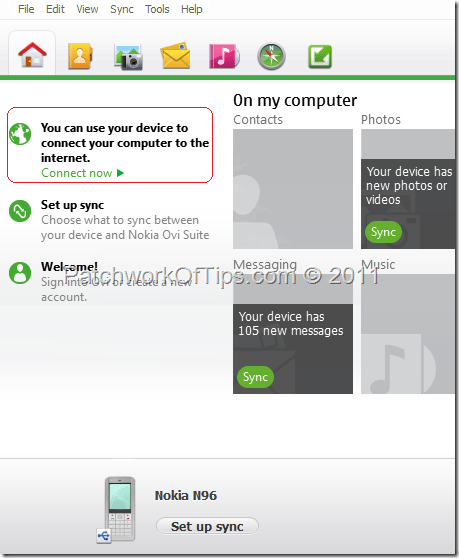 For folks in Nigeria trying to connect to the internet using MTN or ETISALAT, simply select I want to select my home operator from a list and click on Next
If you're using any other network, select I want to define the connection settings manually.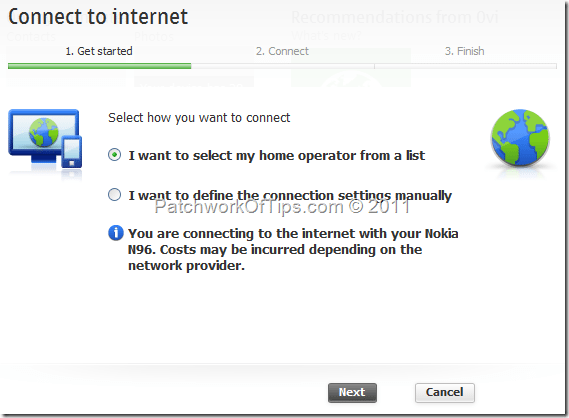 If you chose the first option, select your home country from the drop down list and then select your home operator then click Connect to initiate connection to the internet.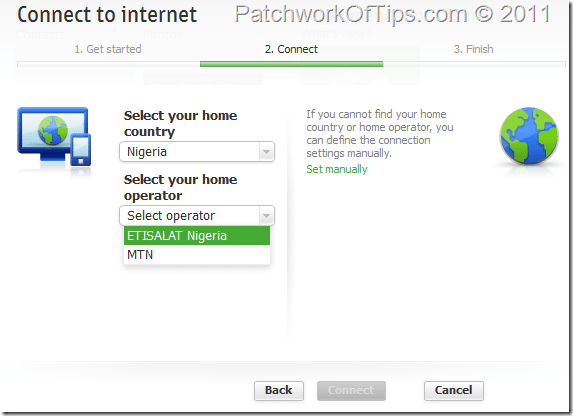 If you chose the second option, fill in your access point, user name and password in the given fields then hit the Connect button as well.
Here are the internet settings of the various GSM networks in Nigeria
ZAIN/AIRTEL Nigeria: Access point = internet.ng.airtel.com Username =internet Password = internet.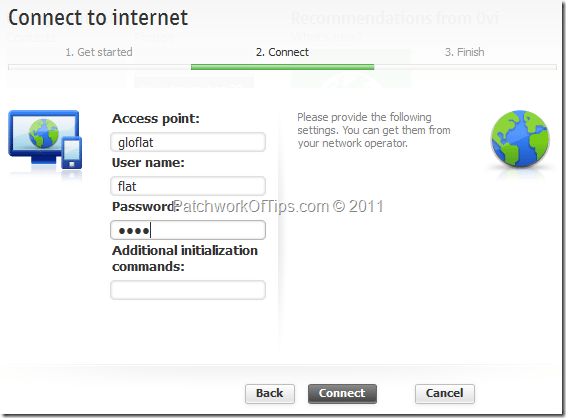 Wait a few seconds for the connection to take place (if there are no network issues)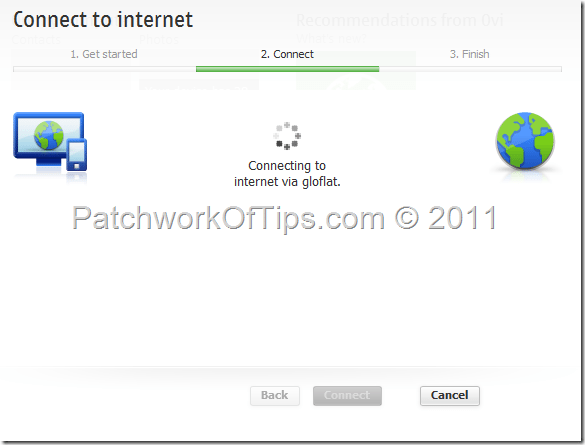 Once you're connected to the internet, you should get the message in the capture below.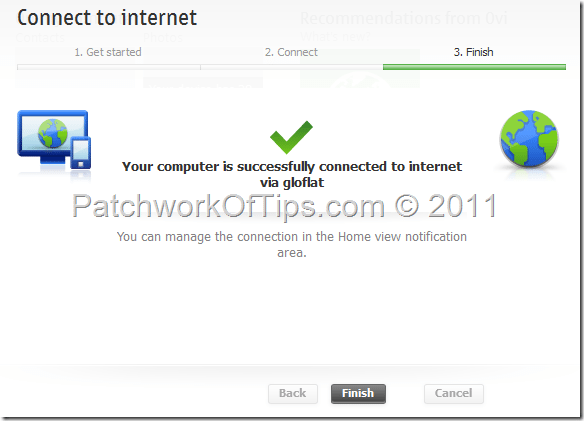 Click on Finish to go back to the home screen where in the upper left hand corner, you can observe your internet connection time and bandwidth spent.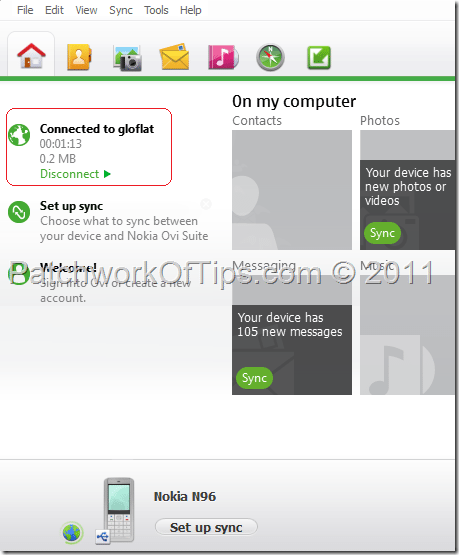 Once you are done surfing the internet, you can click on Disconnect.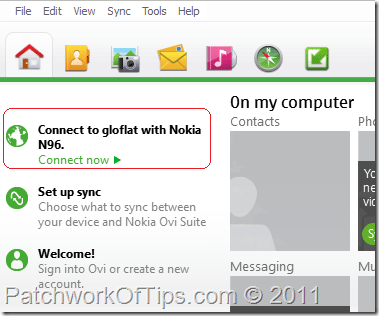 When next you want to connect to the internet, simply launch Nokia Ovi Suite and click on Connect Now and you're good to go.
That's all folks. If you still need any help, feel free to leave a comment below and I'll get back at you as soon as I can. Cheers
.
Please rate & share this article to help others. Thanks
You'll also like: