My romance with Windows Phone is officially over after just 5 months. The 5MP front-facing, wide angle, selfie camera on the Nokia Lumia 730 was what kept me going when I faced annoying issues with the phone. I thought an upgrade to the beta Windows Phone 10 Technical Preview would restore my faith in the platform but alas it only made it worse. Just like my experience running Windows 10 on my Retina Macbook via Bootcamp, this one too was disaster ridden.
Anyway, I'm putting up the Nokia Lumia 730 for sale soonest and I decided to downgrade it back to Windows Phone 8.1 for the next user.
To do this you need a strong, fast internet connection as the download is roughly 1.7GB.
WARNING: Make sure you backup all your important documents, sms etc as this will wipe your device completely.
Download and run the Windows Phone Recovery Tool 1.1.0 installer. Once the installation is done, plug your phone into the USB port of your PC and select USB storage mode on your phone when asked then run Windows Phone Recovery Tool. If the software doesn't detect your phone, you can unplug and plug it back or switch USB ports.
Select your device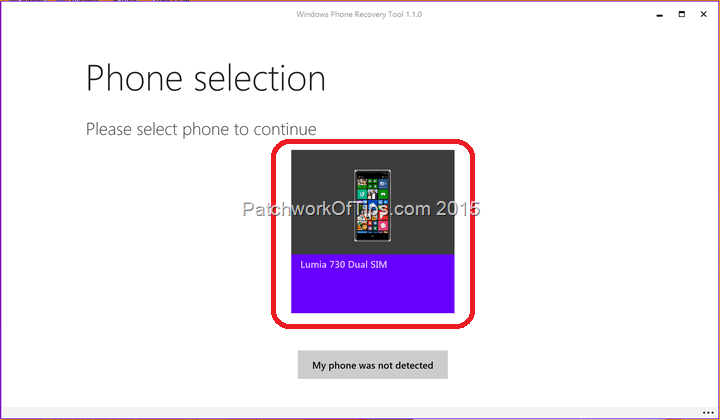 Wait for the application to scan your phone, then click on Install Software. Note that the Operating system version on the server is lower than that on the phone.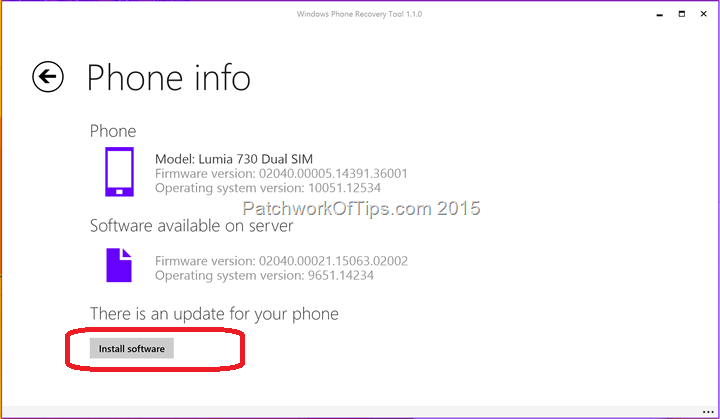 Like I said before, backup your data before you proceed. In my experience only data stored on the phone was affected. The recovery process didn't affect my microSD card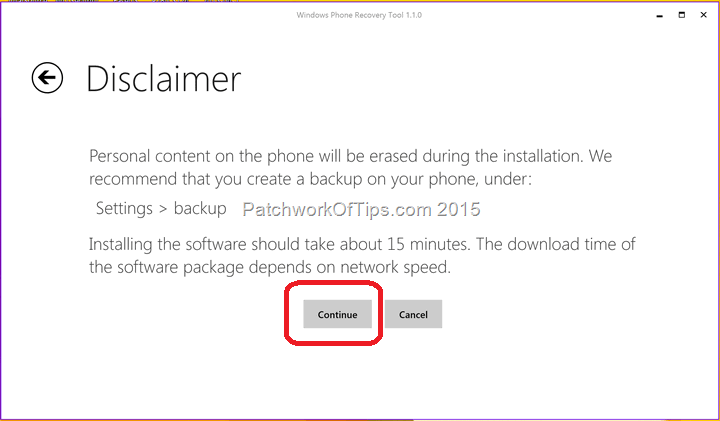 Sit back and wait for the download to complete after which the installation will start automatically and your Lumia screen will go red with an installation progress bar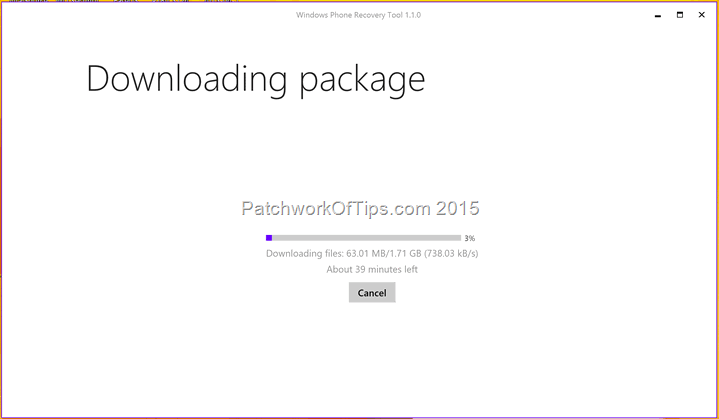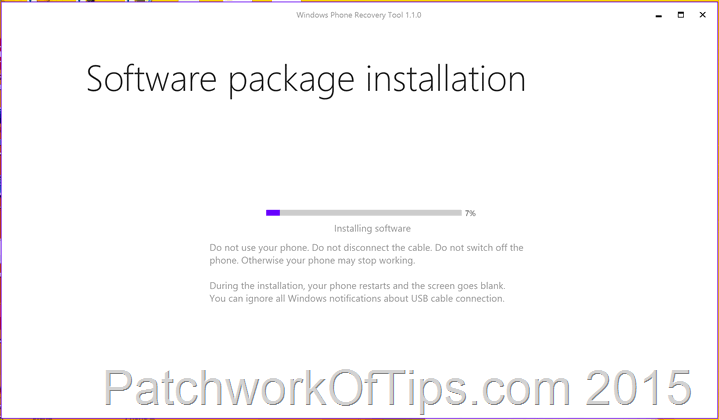 Once installation is complete, your Lumia phone screen will flash green and restart. I recommend you leave the phone plugged in till the restart process is over.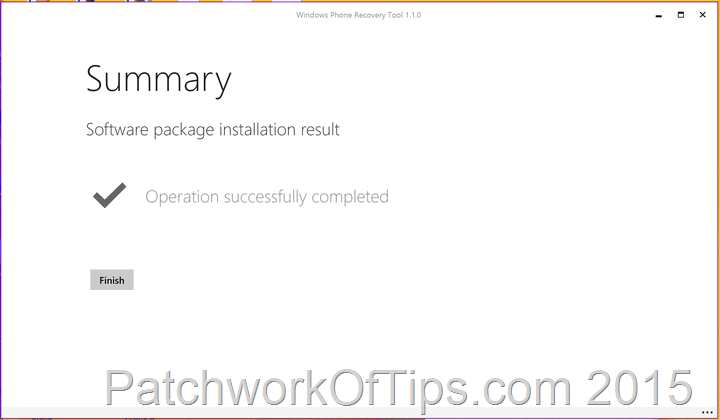 And that's how you downgrade Windows 10 Technical Preview for Phones to Windows Phone 8.1.
Please rate & share this article to help others. Thanks
You'll also like: