One of the perks of rolling with big brands such as Samsung is that there's an assortment of firmware leaks and custom roms which you can easily flash to your phone anytime you please. Unfortunately firmwares from certain regions like Taiwan for example come with only a few keyboard input language options as you can see below.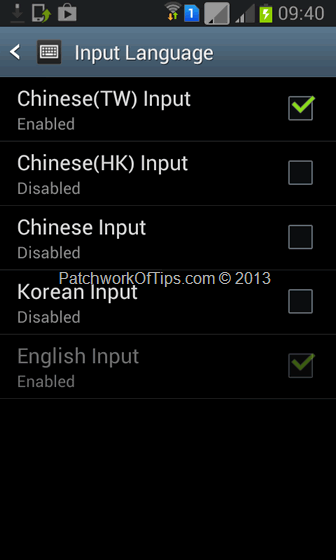 If you wish to activate or should I say enable more languages on your Samsung Galaxy phone, please follow the simple guide below.
NOTE: I tried it on my Samsung Galaxy Grand Duos and according to the developer, it should work for other phones in the Galaxy range as well. Also your phone must be rooted for this work. You can check out my tutorial on rooting the Samsung Galaxy Grand Duos.
Download, install and Run Language Enabler
You'll be prompted to grant it root access, do that and immediately all the languages available on your ROM will be displayed. Make your selection of languages you'd like to have enabled on the phone. Untick those you wish to disable and then hit the save button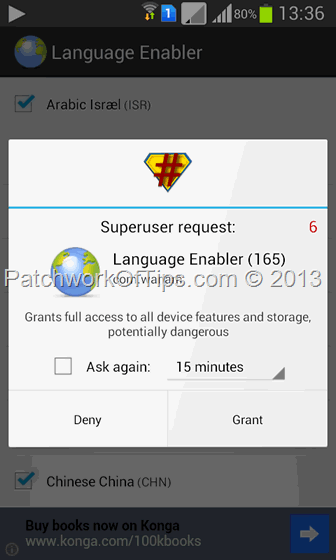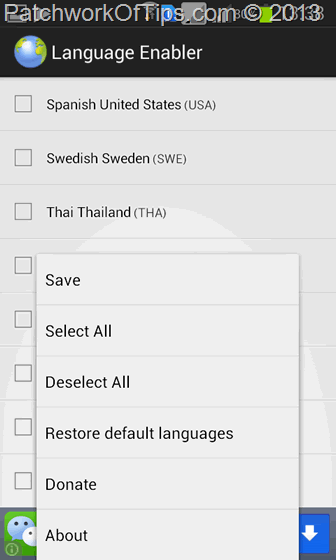 Reboot the phone and enjoy your new input language libraries.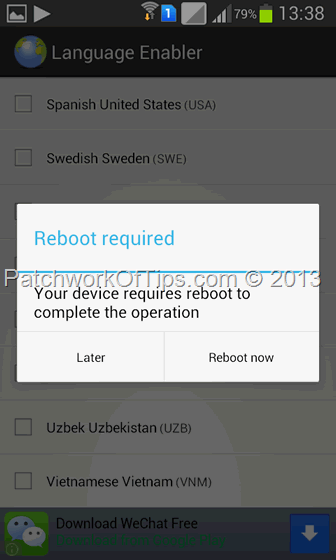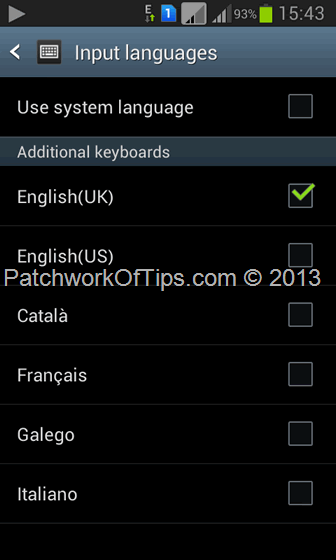 That's all folks! Do have a great week ahead.
Please rate & share this article to help others. Thanks
You'll also like: