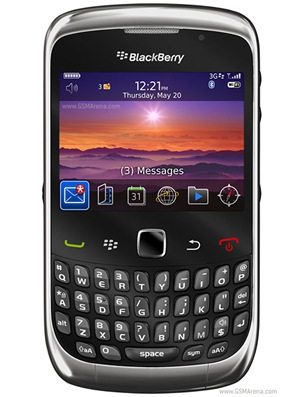 It's been over 2 weeks now since I got myself a BlackBerry Curve 3G 9300 with a Globacom Nigeria BIS plan.  Right from the onset, I battled to get it working 100%. Amongst the many problems I encountered were frequent inability to make phone calls while on the 3G network and inability to download files of over 4.8MB in size.
Of them all, the one that bugged me the most was the inability to sign in to my Yahoo Messenger. I kept getting the frustrating error message – Service Not Enabled For This Handheld.
After a few calls to the GLO BlackBerry Customer Care and a visit to their branch here in Sokoto, I was directed to email their BlackBerry Department and that was how my problem was solved.
The procedure was quite simple as you are about to see.
NOTE: This tutorial makes the assumption that you own a BlackBerry Curve 9300 and that you are on the Globacom Nigeria Network. I can't assure you that the service book download will work for other networks.
Let's begin

Step 1: Download the Yahoo Messenger Service Book V2 (Right click and save as) and BlackBerry Desktop Manager. Once downloaded, proceed to install the BlackBerry Desktop Manager.
Step 2: Launch the Desktop Manager and backup your data as shown below by clicking on Backup Now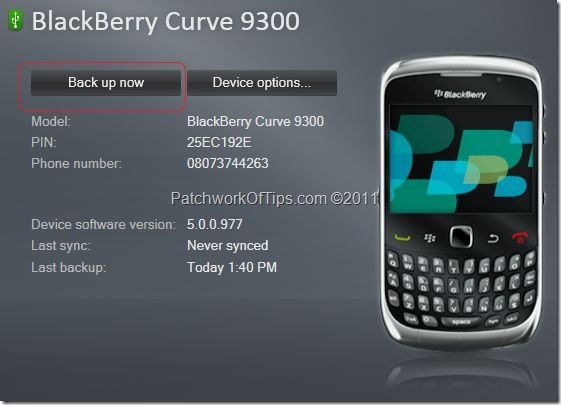 Leave the settings as shown below but feel free to modify the location of the backup file. Hit the backup button and wait a minute for the backup to complete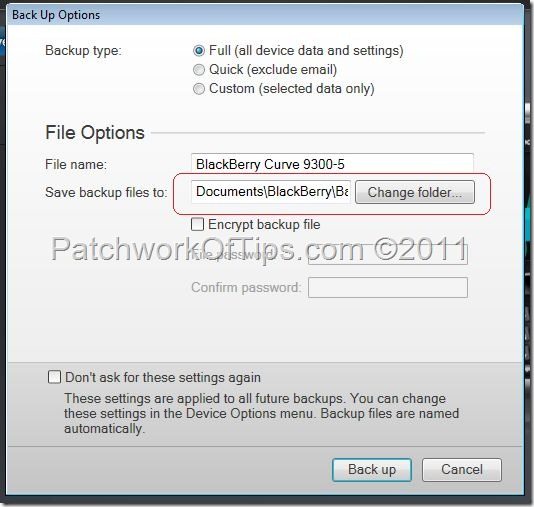 Step 3: Once you are through backing up your entire BlackBerry Device, restore the Yahoo Messenger Service Book file to your handset using Desktop Manager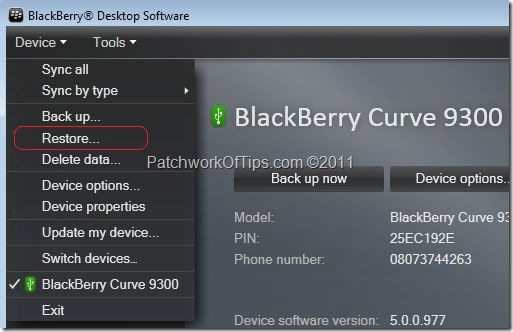 Set the Backup Folder to the location of where you downloaded the service book to. Leave other settings as shown below, hit the restore button and wait a few seconds for the Yahoo Messenger Service Book to be loaded unto your BlackBerry Curve 9300.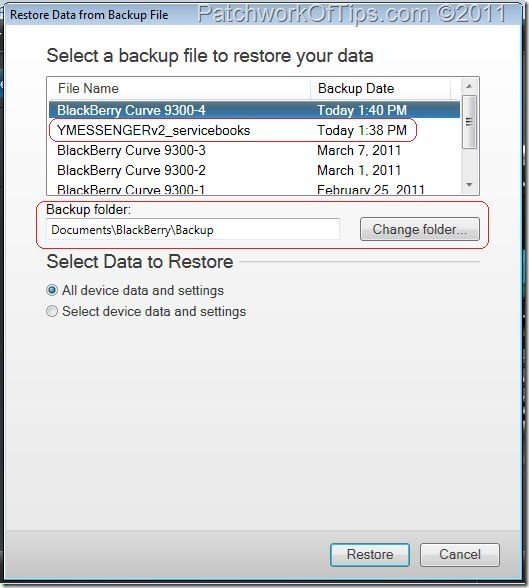 Step 4: Once the restore process is done, manually register your BlackBerry handset with the RIM network via the HRT (Host Routing Tables).
To do this  go to Menu >> Options >> Advanced Options  >> Host Routing Tables >> Menu >> Click Register Now and seconds after you should get a message that says "Your handheld has been registered with the wireless network."
Step 5: If you've created a BIS account for your computer, login with your username and password and re-send your BIS service books  >> Click on Help at the end of the Screen > Click on Send Service Books.
If you don't have access via your computer, go to Messages on your BlackBerry device and click on Menu >> Options >> Email Account Management >> Scroll down to end of screen and click on Help >> Send Service Books.
Step 6: If you find that you still can't sign in to Yahoo Messenger, pull out your battery, wait 30 seconds then reinsert and power your device again. It should work.
The above was what I did on my own device and Yahoo Messenger started to work

.
A big thank you goes out to Eloyi Soneye of Globacom's Corporate Call Center for saving the day. You rock man

.
Please rate & share this article to help others. Thanks
You'll also like: