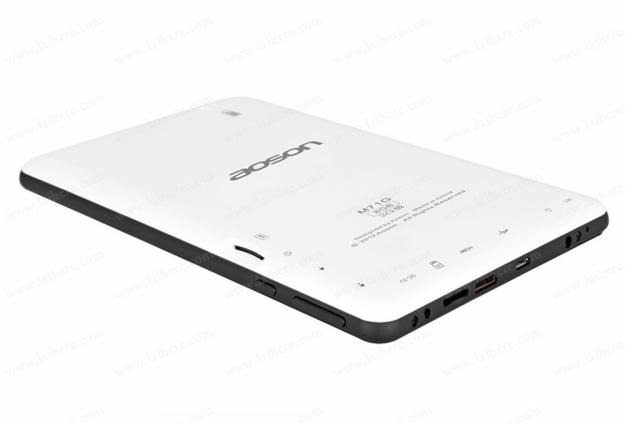 I love playing around with new gadgets and pushing them to their limits. I know that's not recommended in some cases but I can't help myself and up until yesterday I never encountered any problems until the device I'm currently trying to review went into the dreaded Boot-Loop.
Boot Loop: simply means something is preventing the phone/tablet from completing it's boot cycle and it is stuck between the boot animation and the unlock screen, creating a looped animation. This is often fixed by either reloading or flashing a ROM. Source

Amongst some of the many issues that could this are incompatible applications and flashing custom ROMs
For a minute I thought this boot loop problem was just something common with chinese brands until I searched around and found out that it affects even the top brands like Samsung.
Luckily for me I was able to get the ROM/firmware and ROM loading application and in minutes, my device was good as new again

How To Flash / Fix Boot Loop On The Aoson M7IGS Tablet
NOTE: I carried out this task on Windows 7 Service Pack 1. Windows 8 wasn't budging at all. Thank God I can now dual boot Windows 7 and Windows 8 PRO. Also ensure that your tablet has at least 80% charge before you start the upgrade as if the battery runs down during the upgrade, the tablet might end up bricked.
STEP 1
Download the firmware and LiveSuit
STEP 2
In the LiveSuit folder, open LiveSuit.exe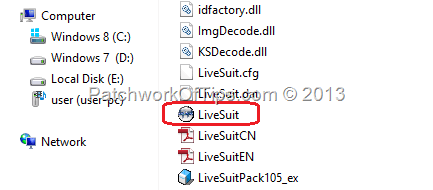 You'll be prompted to install a driver of sorts, accept and install the driver
STEP 3
Click on SelectImg and select the firmware for the flashing

STEP 4
Switch off the tablet completely, connect one end of your USB cable to the computer, press down the Volume – button on the tablet for at least 10 seconds and then connect the other end of the USB cable to the tablet. The computer will automatically detect the device and pop up the prompt below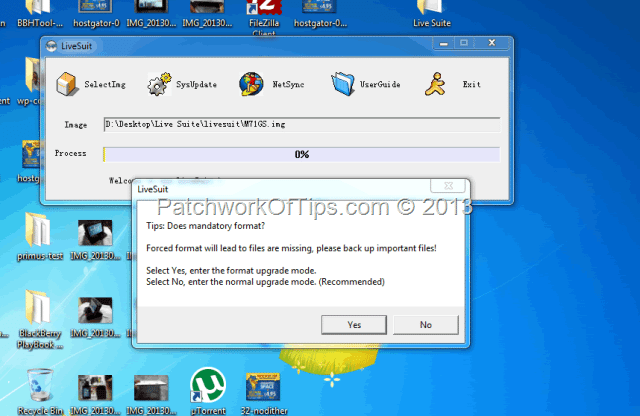 If you choose YES, the flash/upgrade will wipe every piece of data on your device while the NO option does vice versa. If you chose YES, you'll be asked to confirm force format as shown below. Hit YES and the flash/upgrade will start.

STEP 5
In less than 3 minutes, the flashing was done and it automatically started rebooting.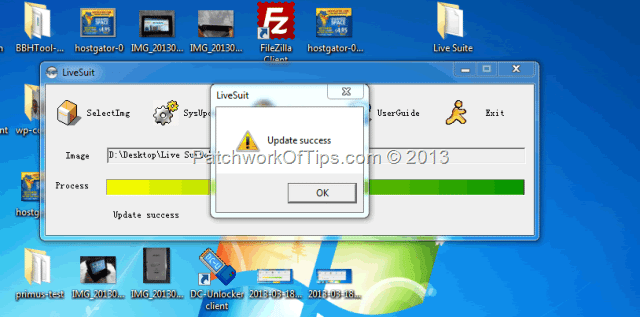 So guys the Aoson M71GS is back to life and I'm starting my review afresh. Hope to have it ready by next week. Cheers.
Please rate & share this article to help others. Thanks
You'll also like: