Most of the Mobile Wi-Fi devices sold by the telecom firms in Nigeria offer just about 3 hours of battery life thus I decided to search for something longer lasting considering the power situation in the country. Finally I settled for the Huawei E5756s-2 which promised 10 hours of working time outta the box.
The device cost me $136 minus shipping and came with a free carry case. If you're interested to see how well this device performs, please read on for the review
You can purchase it via Amazon.com
Huawei E5756s-2 Specification
Wi-Fi 802.11b/g/n
DC-HSPA+/HSPA+/HSPA/UMTS
EDGE/GPRS/GSM
DC-HSPA+ data service up to 43.2Mbps
HSUPA data service up to 5.76Mbps
0.96 inch TFT-LCD screen
microSD Card Slot (Up to 32GB)
3000mAh powerful non-removable battery
Support up to 10 Wi-Fi enabled devices connected at a time
10 hours working and 500 hours stand-by (Depending on the state of network and environment)
Data and SMS service
Plug and Play
Requires Windows XP SP3, Vista SP1/SP2, 7. Apple Mac OS X 10.2, 10.6 and 10.7 with latest upgrades
Huawei E5756s-2 Images
The package only comes with the mobile Wi-Fi device, user manual and USB data cable. Some retail packages come with power adapter and AF10 charging cable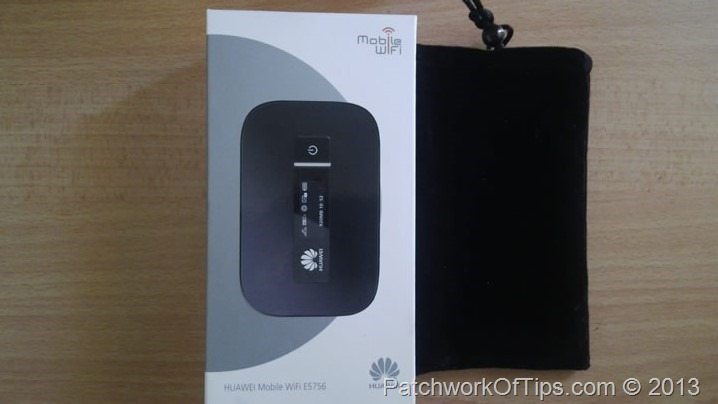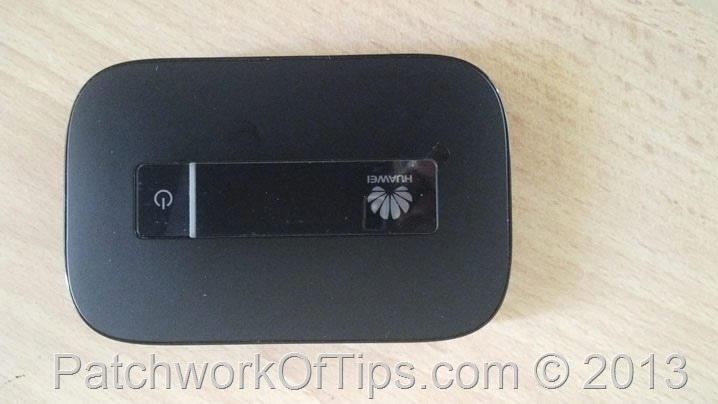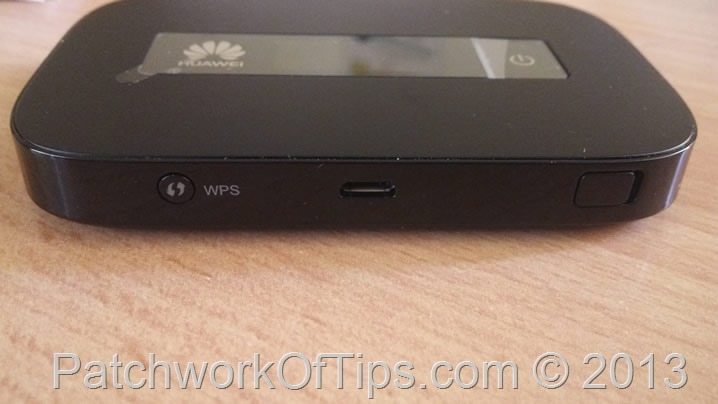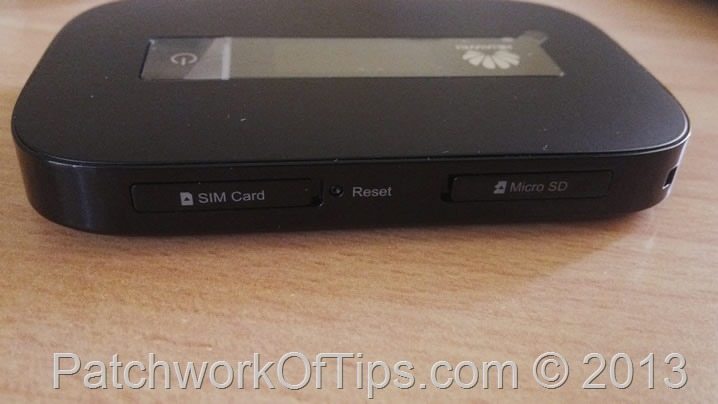 Setting up this mobile Wi-Fi device was pretty easy for me as the APN settings were auto-set. Simply switch on the device, connect your Wi-Fi enabled device to the hotspot using the default password (Wi-Fi Key) that's written on the back of the device.
Once connected, you can log into the settings page via http://192.168.1.1 or http://www.huaweimobilewifi.com/html/home.html
As the device is plug and play, you can also plug it into your computer and auto-run the driver installation and afterwards you only need plug the device into the computer and you're automatically connected to the internet without the need to launch any dashboard.
You can be connected via USB and Wi-Fi at the same time thus allowing for 11 devices connected (1 via USB and 10 via Wi-Fi)
Default admin username and password access is admin/admin. Please change your password once you log-in for the first time.
NOTE: On mobile browsers, you can only perform Quick Setup and SMS operations as well as view your current status. For more options, you need to access the settings page via a desktop browser or mobile browser in desktop mode.
Pros of the Huawei E5756 Mobile Wi-Fi
As advertised, you can actually get up to 10 hours of working time. I tested this by placing the device in a location with the best signal reception in the house and having 3 devices connected at a time. Network mode was set to 3G only. Usage ranged from mild to moderate and 8 hours later I still had all four battery bars. Afterwards the battery seemed to deplete faster and in 3 hours the battery was dead. 11 hours working time.
I'm presently getting download speeds of up to 700KB/s unlike with my old Huawei E160G.
Via the LCD screen, you can see how many devices are connected, how much data has been consumed in the current session and also the duration of the current session
Using my Samsung Galaxy Note 8 2A power adapter, I was able to charge the Huawei E5756 completely from zero to 100 in 2 hours 53 minutes switched off. You can also charge the device via PC USB port but that would take longer. Be sure to use high quality wall adapters to avoid damage to the battery.
If data is not transmitted for a certain amount of time, the device auto shuts down saving your battery.
Using an AF10 cable, it's said that you can use the device as a power bank unfortunately my package didn't ship with such cable
Cons of the Huawei E5756 Mobile Wi-Fi
The high capacity 3000 mAh battery is non-removable. Hopefully one would be able to get at least 500 full charge – discharge cycles before its productivity begins to deteriorate.
The power button feels weak so press gently to avoid ruining it.
The SIM slot doesn't come with a SIM tray so the use of micro-SIMs in SIM adapters is highly not recommended to avoid getting the SIM stuck. Use mini SIMs only.
No power adapter and AF10 cable included. Note the inclusion of these two accessories will definitely increase the cost of the device.
I must say I'm pretty excited with the 11 hours I got. I will be running a stress test on the device with a number of heavy downloads running on one of the connected devices to see if I can still get 10 hours of working time.
In other news, I'm almost done with my review of the Anker Astro E5 15000mAh Power Bank so look out for that soon.
Feel free to hit the share buttons and leave your questions and comments in the field below.
Do have a great week ahead

CLICK HERE TO PURCHASE THE HUAWEI E5756 MOBILE WIFI
Please rate & share this article to help others. Thanks
You'll also like: