It's review time once again guys but this one won't  be as detailed as my past reviews as the device isn't mine actually. Bought it for a friend and was supposed to get mine as well but for a few hiccups along the way. I'd probably be getting mine within the next month. So I'll be keeping it simple and straightforward with them pros and cons.
The Samsung Galaxy Note 8 is the 8 inch version of the Galaxy Note 2 designed to be Samsung's flagship e-reader against Amazon's Kindle and the iPad Mini. In terms of design it looks like an oversized phone instead of a tablet. You've got the power button, volume rockers and IR blaster to the right side leaving the left side of the tab bare. The ear piece, front camera and sensors are at the top of the front of the device while you have the navigation buttons at the bottom. Turning the device over, you'd find the microSD and microSIM card slot to the right. The speakerphones, USB data transfer and charging port as well as the mic are at the bottom edge.
Out of the box, the device runs Android Jellybean 4.1.2 but can be upgraded to Android 4.2.2. You can view the full specifications at GSM Arena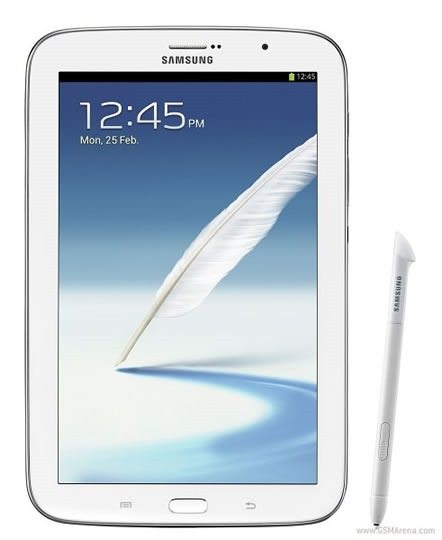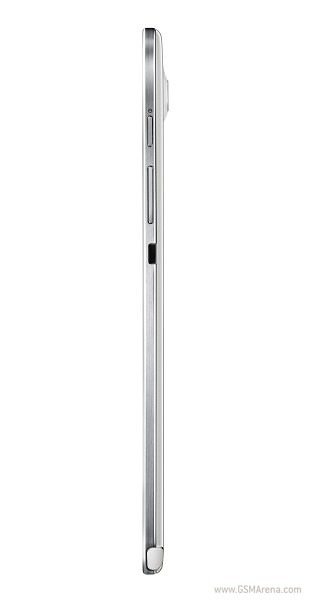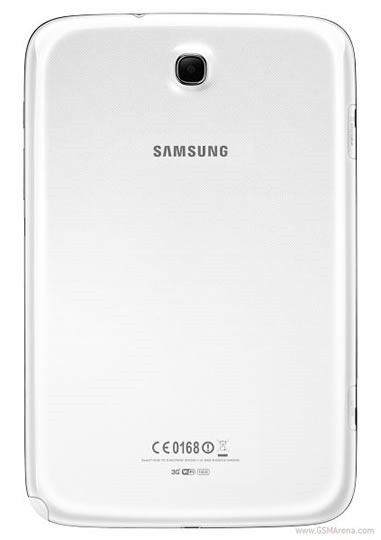 Images above: GSM Arena
Pros of The Samsung Galaxy Note 8 3G Version
Quad-core 1.6 GHz Cortex-A9 + 2GB RAM keeps things running smoothly
Move over 7 inches. 8 inches is so much better for reading PDF files and magazine subscriptions
Gorgeous display at 800 x 1280 pixels
Excellent standby time improved in power saving mode
3G Mobile Internet
Android 4.2.2 is smoother
Fluid Network mode: You can choose between WCDMA/GSM mode, GSM or WCDMA mode only
Stylus is more comfortable than that which ships with the Note 2 and it controls even the navigation buttons unlike that of the Note 2
Large bezels which allow you to comfortably hold the device while reading without touching the main screen
USB OTG works out of the box with flash drives. With HDDs like my 500GB HDD, you'll need apps like StickMount and USB OTG Helper which require root access
Reader Mode when activated for certain apps gives the screen a brownish tinge like a paperback thereby saving battery life and wearing your eyes out less
Supports microSD of up to 64GB confirmed and working out of the box
Excellent battery life: over 9 hours of standard definition mp4 viewing via MX Player in airplane mode + power saving mode + 50% screen brightness + earphones
Cons of The Samsung Galaxy Note 8 3G Version
Screen attracts fingerprints easily.
No LED notification for a device that costs so much
5MP camera and no LED flash make for a shabby camera experience
Despite 2GB of RAM and the Quad core processor, dear ol' Touchwiz still lags. Thank God for Nova Launcher
OTA Update not available in some countries like Nigeria. For some reason, Samsung sucks at OTA updates of devices such as the Galaxy Grand Duos, Galaxy Note 2 and Note 8 in Nigeria. You can upgrade the Galaxy Note 8 to Android 4.2.2 manually using ODIN without rooting or voiding your warranty. Click here to download firmware and follow instructions from Step 3 of How To Root The Samsung Galaxy Grand Duos if you're sure, you know what you're doing.
No PC USB Charging
Location of loud speakers is bad when playing multimedia files without a case.Depending on how you hold the device, you could block the speakers.
If you're buying a book cover for it, stick to the official Samsung book cover as third party covers are reported to be causing problems like making certain portions of the screen not responsive to the stylus permanently. Something to do with the kind of magnet used in the cover of these third party cases.
Samsung Galaxy Note 8 Screenshots
Click to enlarge images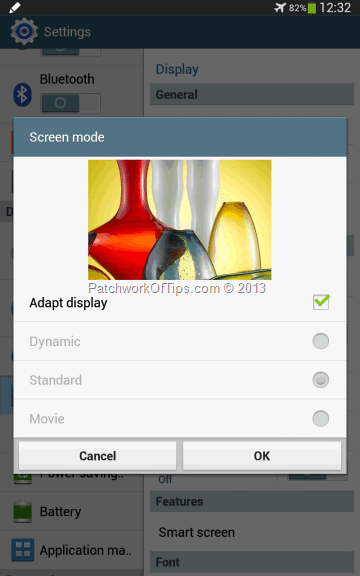 The Samsung Galaxy Note 8 costs N74,000 at Slot Limited Nigeria and N74,500 at the Samsung Center at Ikeja Shopping Mall, Nigeria and it comes with the Samsung 24 months warranty also. That's roughly $460 only.
As always feel free to ask your questions etc via the comment form below and don't forget to hit the share buttons. Thanks

Please rate & share this article to help others. Thanks
You'll also like: