It's been almost 1 month since I started using the 2019 version of Samsung's Galaxy Tab A 10.1 and over all I am very happy with it especially considering that it got it for $70 off its regular sale price of $300 i.e the 128GB version. For those interested in buying the Lenovo P8, I'm sorry but the battery is just wack now so I will not be selling it and will rather hang on to it to fill in the gap when I'm charging and can't use the Samsung tab.
For those curious as to why I decided to go with Samsung instead of Xiaomi, well I just wanted something that was compatible with all major apps and streaming services. Xiaomi doesn't have a good record with streaming services especially when it comes to HD streaming. The latest Mi Pad 4 doesn't have a global version and as such has no Google Play support which makes getting Netflix to work on it a pain in the you know what.
Samsung Galaxy Tab A 10.1 128 GB Wifi Tablet Gold (2019) https://amzn.to/2CtiOEB (Amazon US)
Samsung Galaxy Tab A 10.1 (2019) Unboxing
Out of the box, you get the tablet, wall charger with usb type c cable, quick start guide and terms & conditions booklet with of course a SD card slot ejector pin.
You can read the full specs of the tablet here.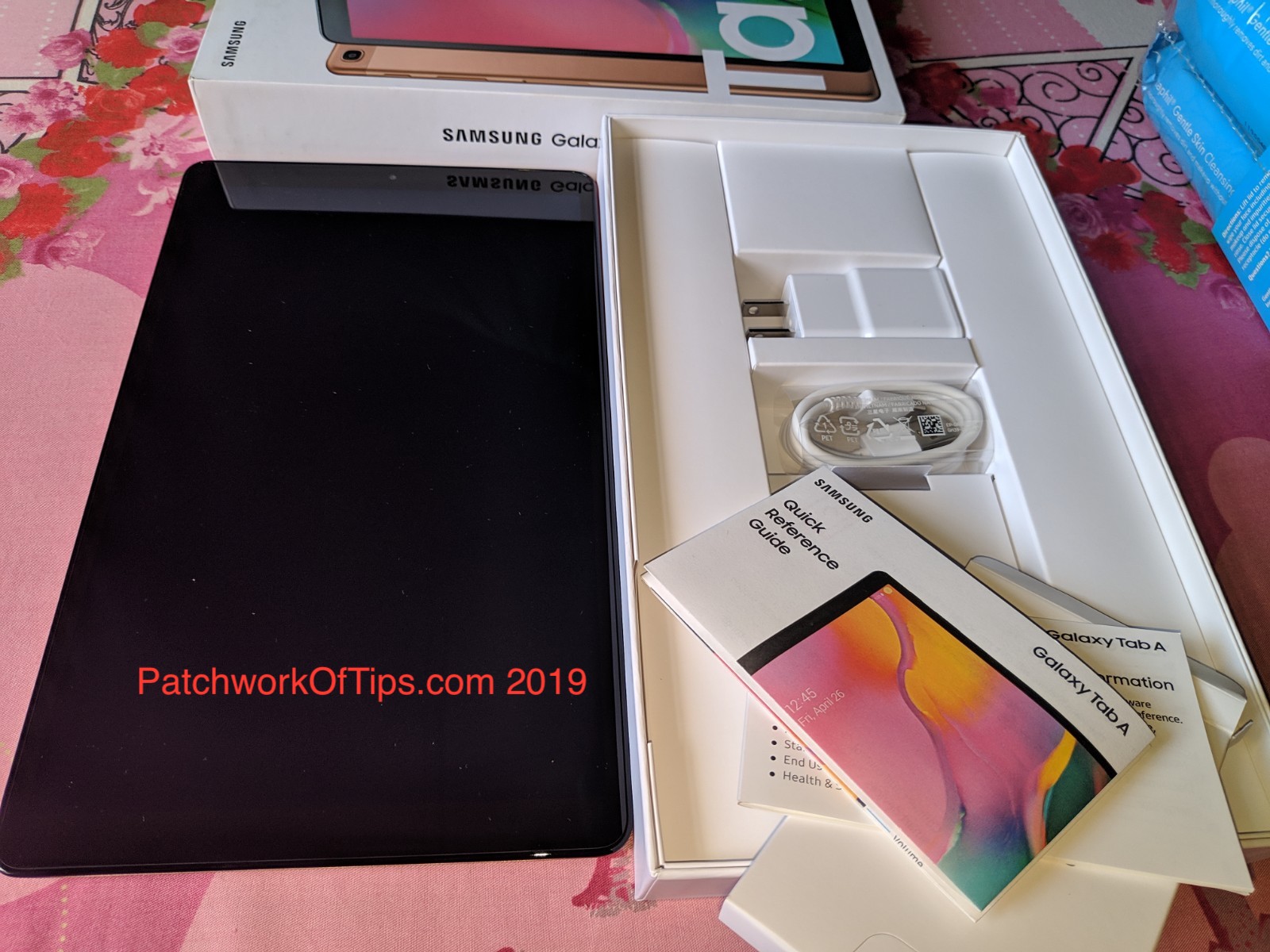 The wall adapter is unfortunately just 5V/1.55A which makes for a slow charging experience.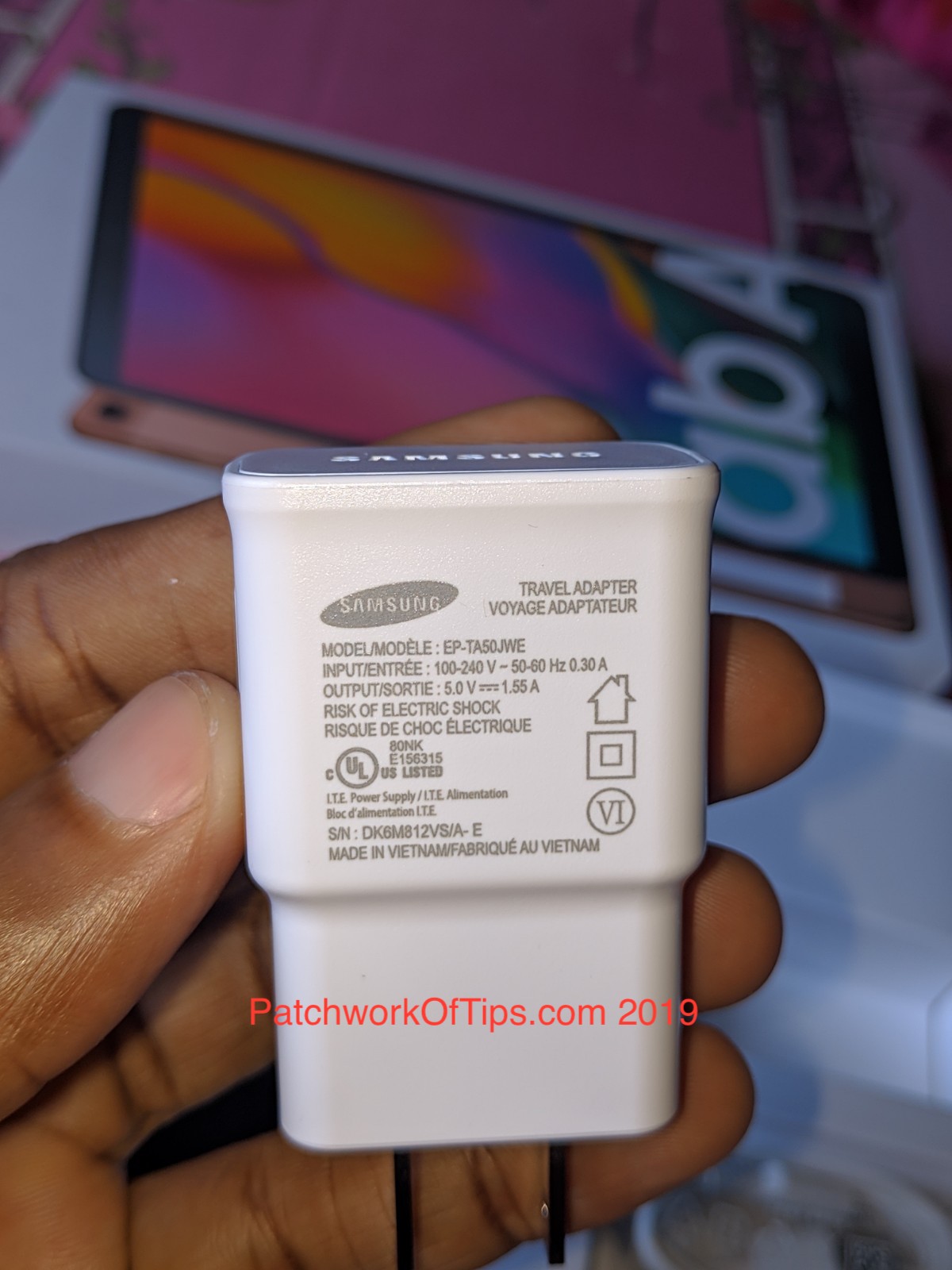 The power button, volume rockers and SD card slot are on the right side of the device.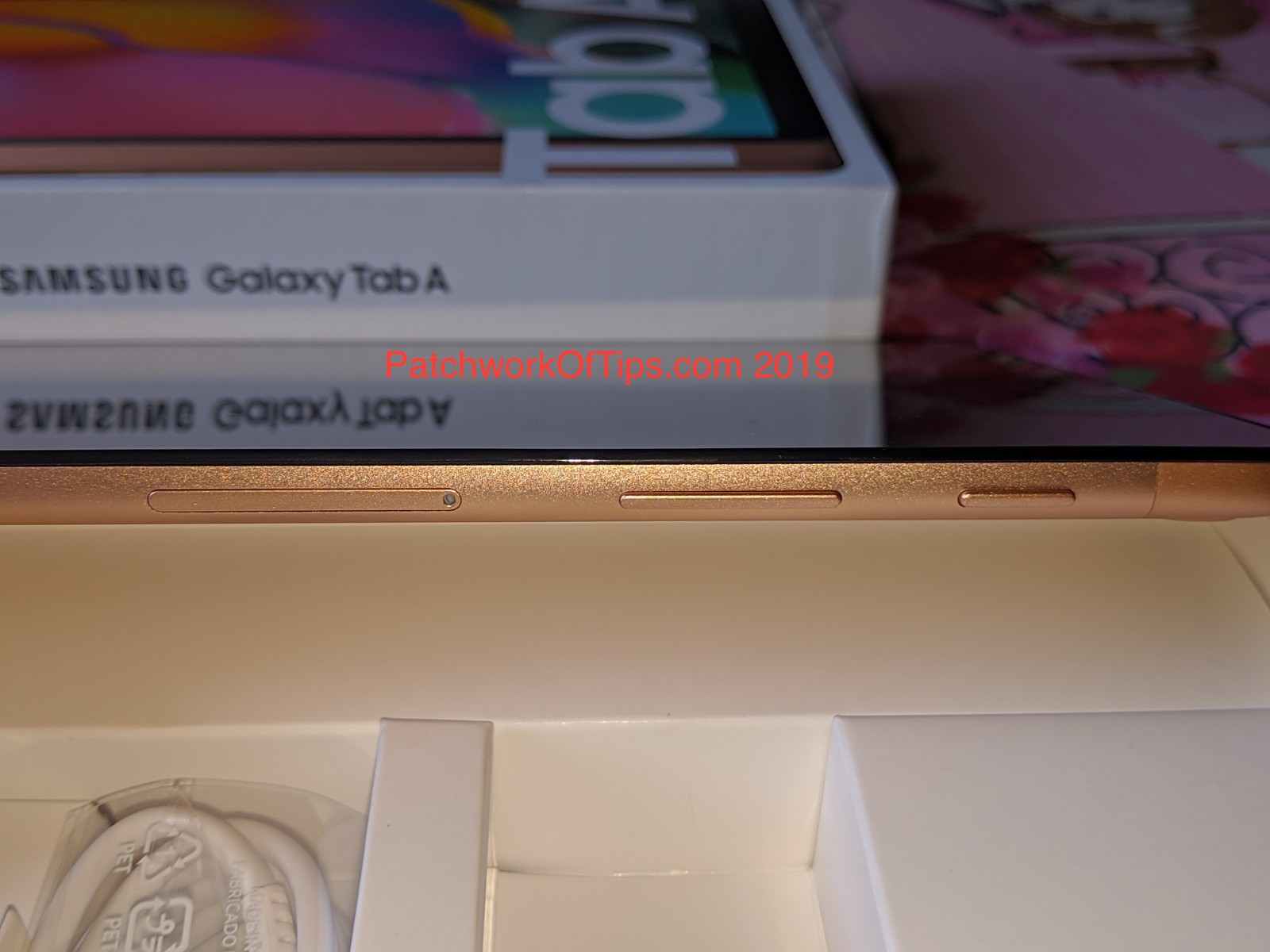 At the bottom you have the USB Type C port and Dolby Atmos Surround Sound enabled dual stereo speakers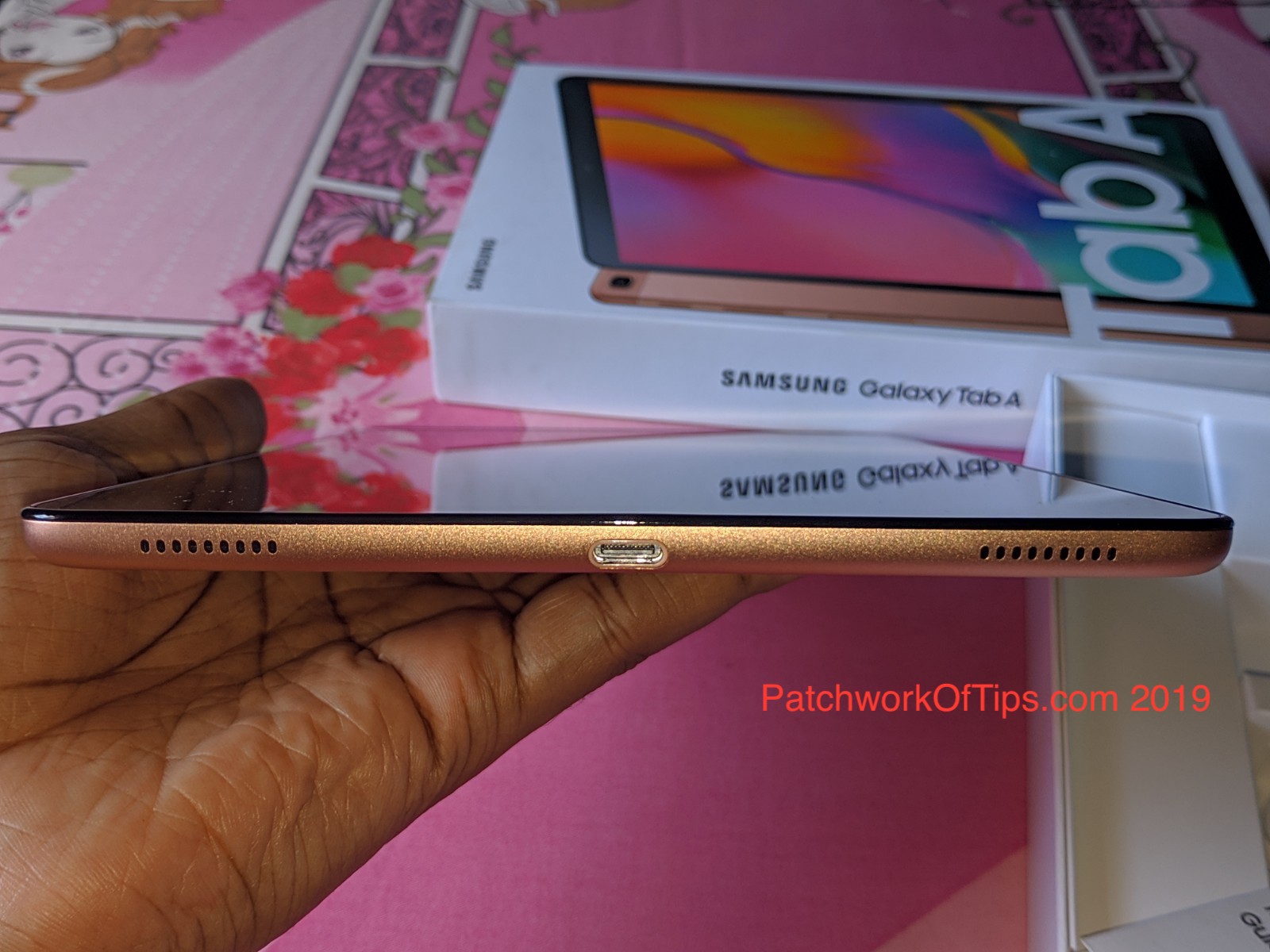 A 3.5mm headphone jack and mic sits at the top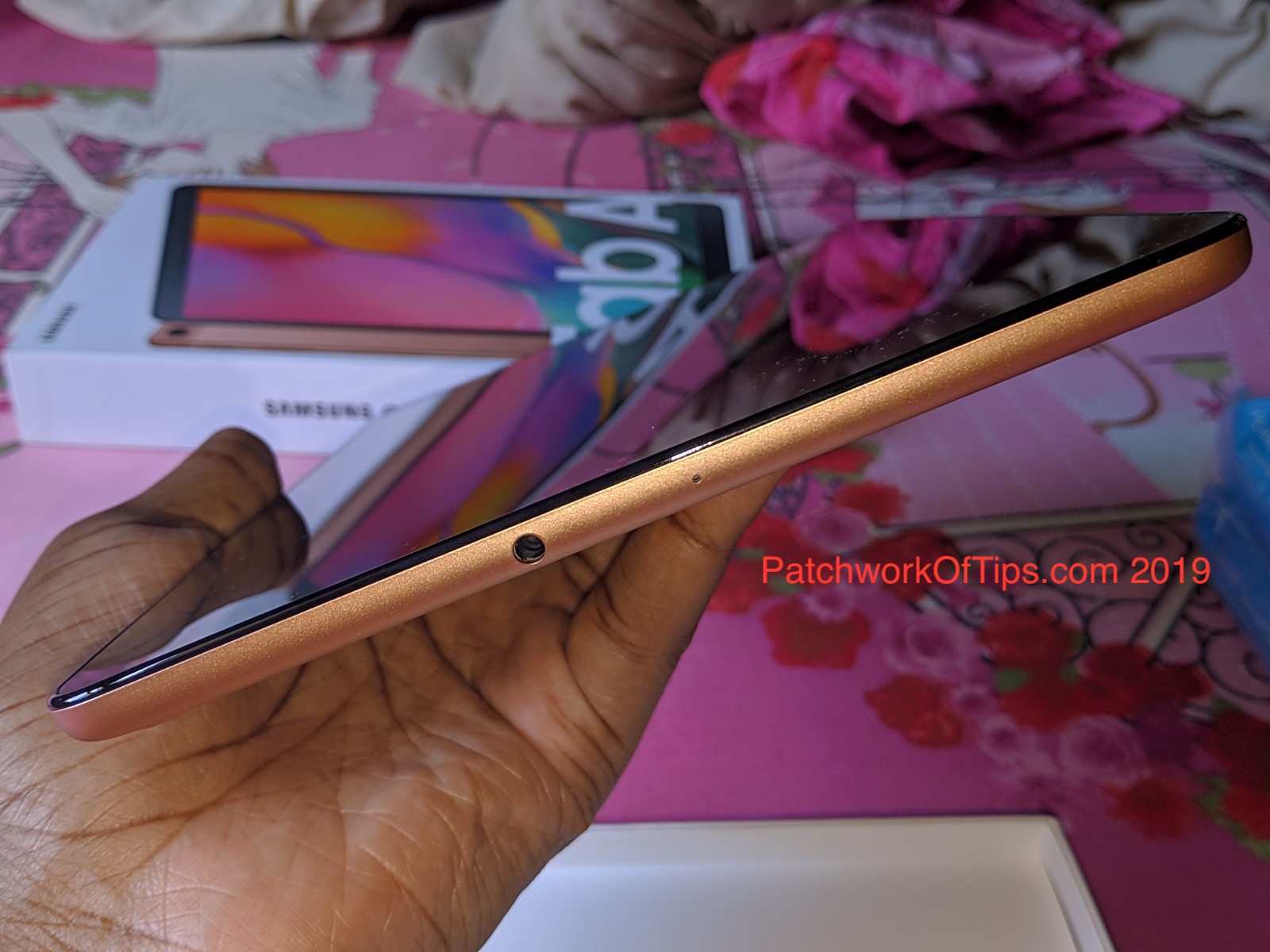 And at the back you have the 8MP camera with no flash. The tablet has a premium metallic finish to it.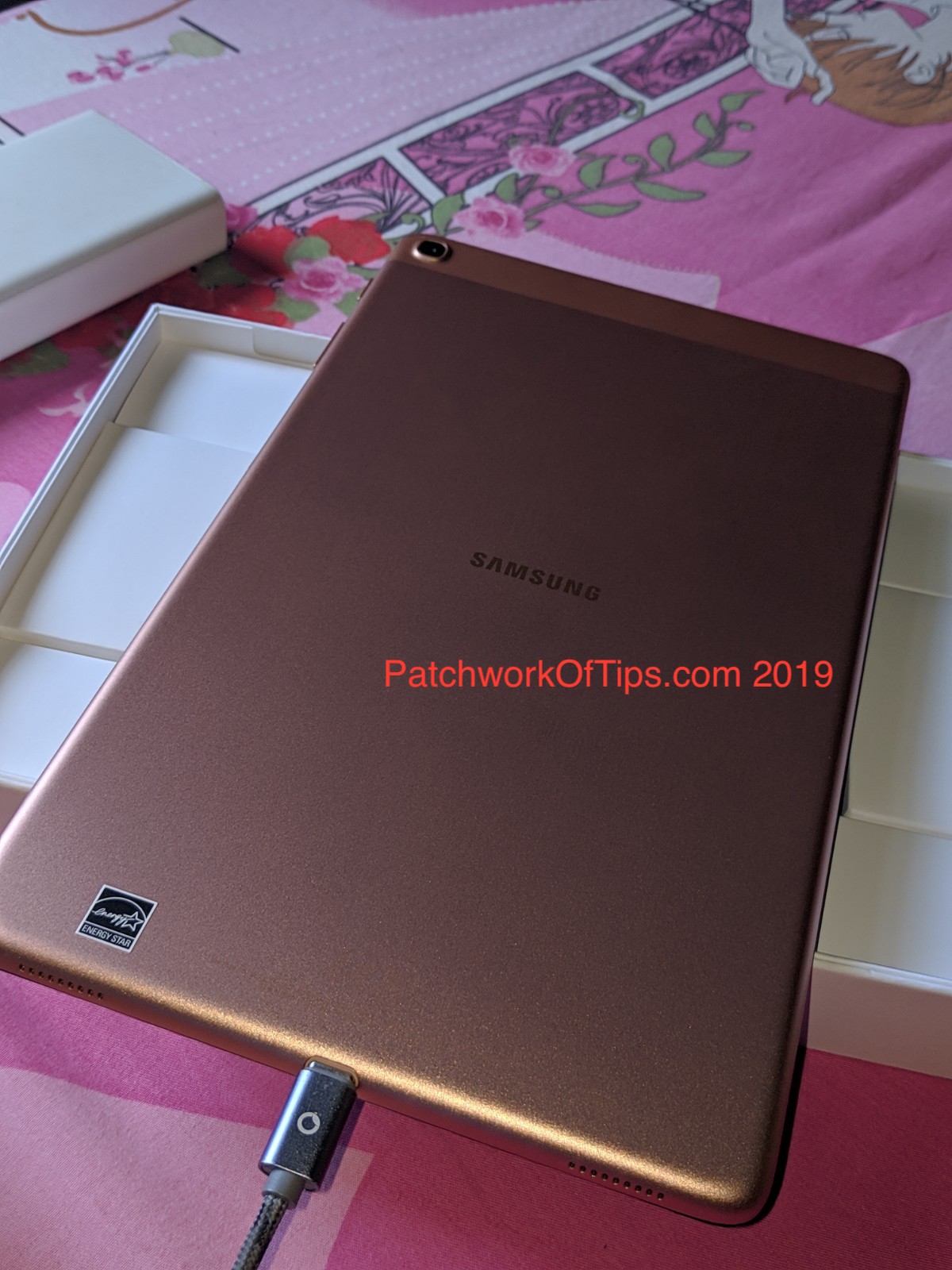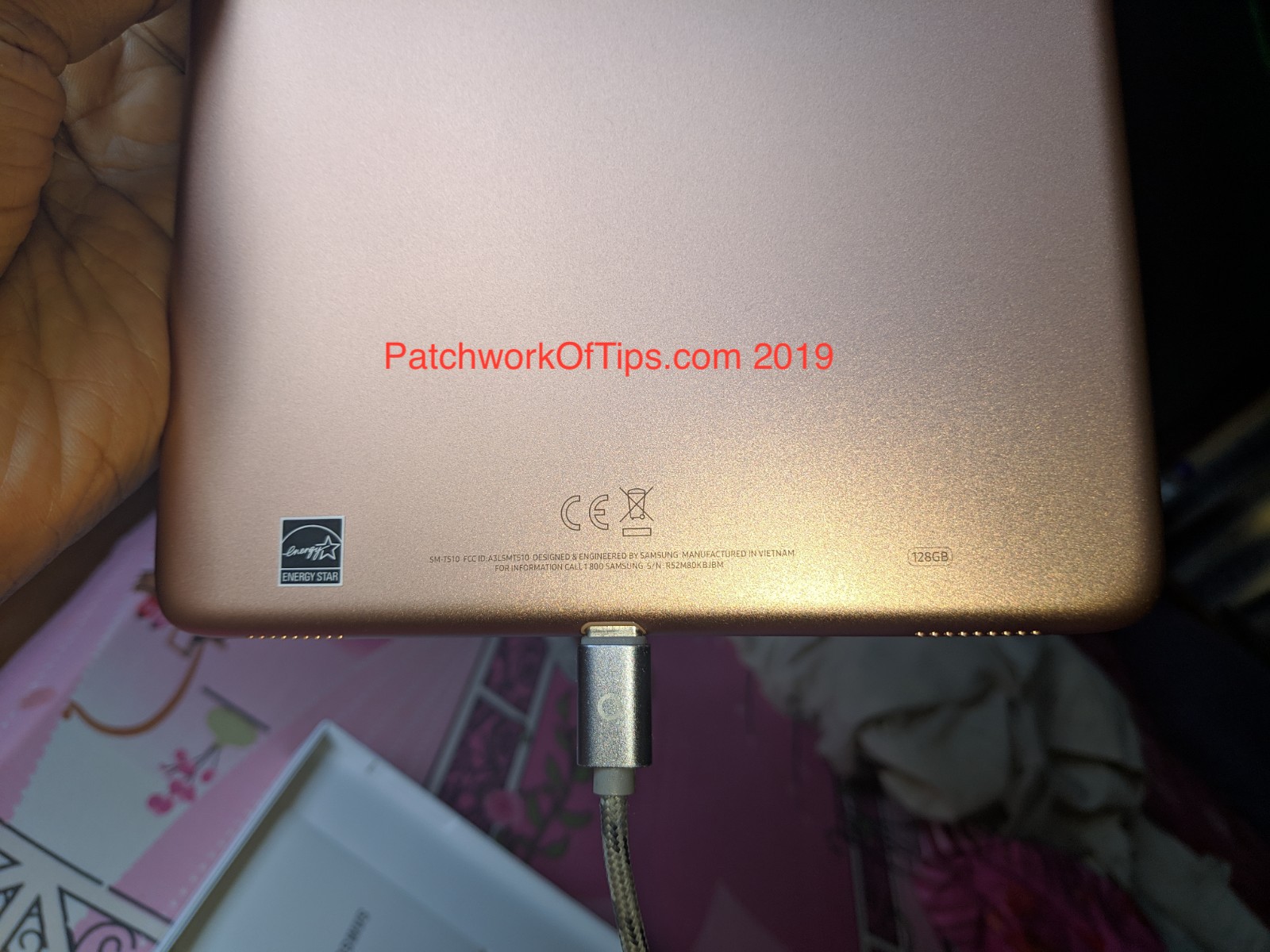 Samsung Galaxy Tab A 10.1 (2019) Performance
My opinion here will be biased as I'm coming from the Lenovo P8 which has no custom UI and the Poco F1 which has a Qualcomm 845 processor. On first interaction, the Samsung Galaxy Tab A 10.1 (2019) felt slow and I didn't waste time in turning off animations via developer options, as well as slapping on Nova Launcher Pro. I'm just not a fan of those One UI icons.
I wonder what the experience out the box would have been like if I went with the base model which comes with 2GB RAM and 32GB storage. The 64GB and 128GB versions come with 3GB RAM. Out of the box on this 128GB model you get 110GB to play with.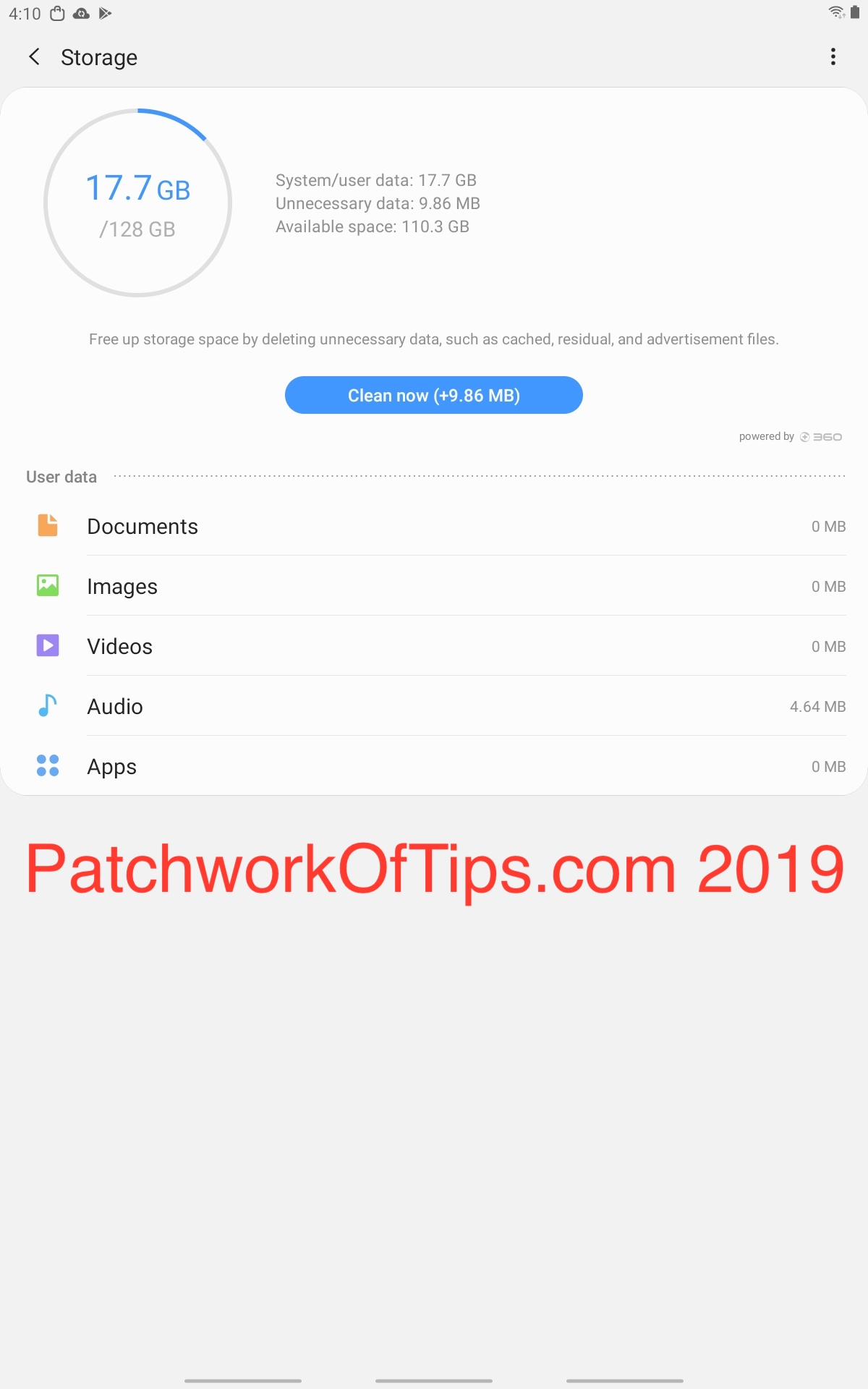 The tablet mainly serves as an entertainment device for streaming music, watching offline YouTube, Netflix, Amazon Prime videos, reading ebooks and magazines and the occasional web browsing so I can't really say much about multitasking. For these tasks, it's pretty fast enough.
The only major game I've played on it is Asphalt 9 which I have since deleted as the experience left much to be desired (like I said, the Poco F1's speedy performance has me pretty biased).
If you're on a budget and can't afford the 64GB and 128GB models, you should be happy to know that the tablet offers you means of transferring apps to SD card storage. The device supports up to 512GB of external microSD card storage.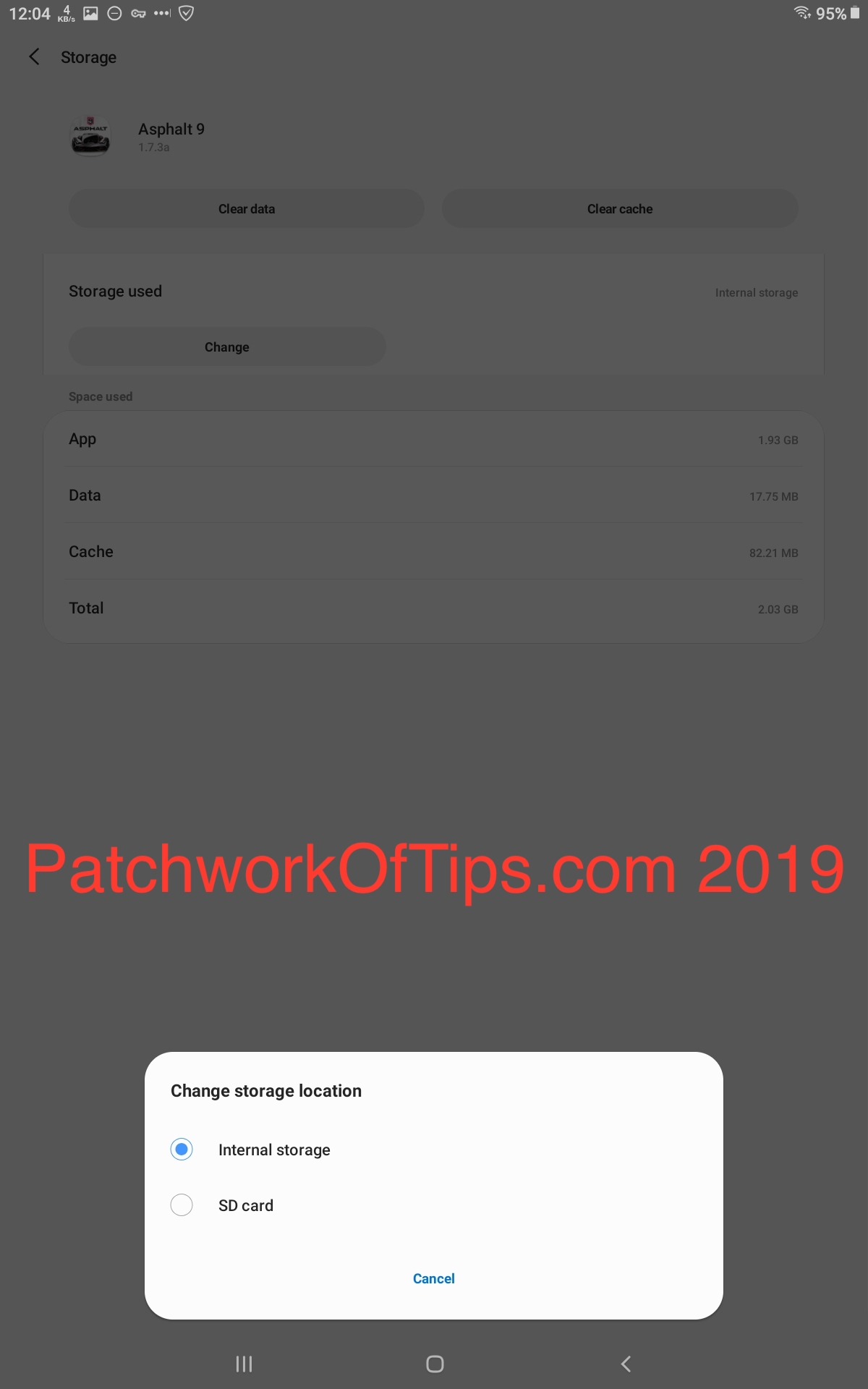 Audio playback with Dolby Atmos Surround is pretty loud and immersive enough but would have been so much better if the speakers weren't positioned at just one end of the tablet.
The tablet doesn't have an LED light so you have to keep turning the screen on to check if you have notifications or the battery is fully charged or not. Personally I installed Battery Full Alert which lets out a 20 second alarm when the battery is fully charged. This is how I keep my major android devices from over charging.
The device has a built in mechanism to keep you from using bad USB cables and wall adapters. I actually thought this error meant, the tablet can only be charged with the wall adapter that came with it. It was like 4 days later, I noticed that the cable I was using wasn't fast charging my power banks at all. That's when I knew the cable was what had triggered the charging error.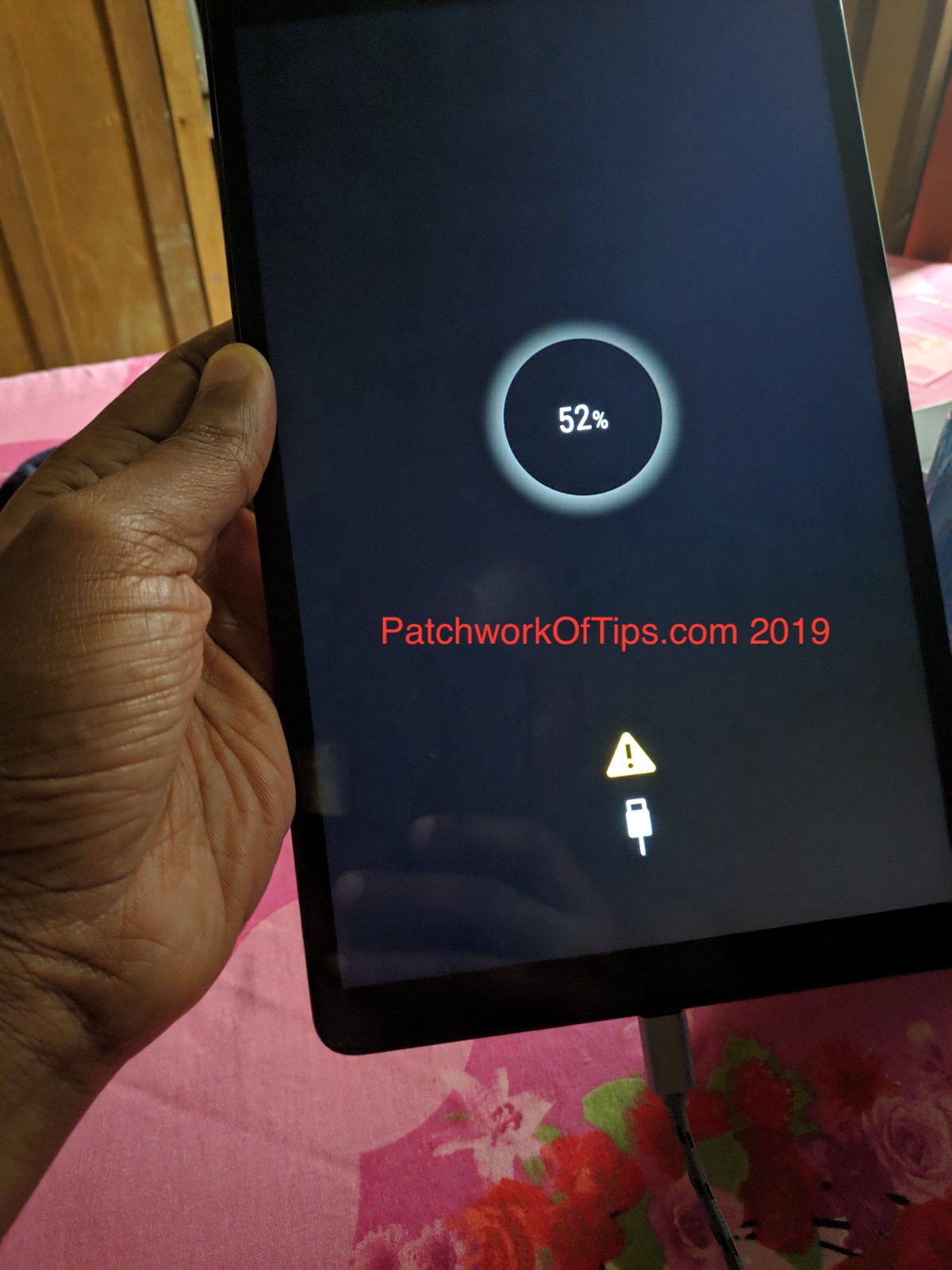 Less I forget, I had issues finding apps directly on Google Play Store. For quite a number of them, I had to run a google search for these apps and then enter play store to install them via the search results. For some reason they just didn't show up in Google Play Store search.
Samsung Galaxy Tab A 10.1 (2019) Hardware and Display
The tablet feels really solid and well made with its premium metallic finish.There are zero creaks and the buttons are quite sturdy. Samsung needs to do better though with their colours. My device is said to be a Gold colour on their site and Amazon but in real life, it's actually Rose Gold.
The 10.1 display is beautiful and bright enough though there's no automatic brightness. Brightness outdoors at max setting is good enough IF the sunlight isn't shining directly on the display. My major problem with the display is that with night mode and blue light filter turned off, it doesn't look white. It looks like it has this mild yellowish orange tint to it which I find quite annoying. I've tried everything to fix this to no avail and a Samsung rep advised I send the device back for review.
Sending the device back to Amazon will not get me a replacement but a full refund so I've decided to just manage the display the way it is in hope that an OS update might set things right.
Samsung Galaxy Tab A 10.1 (2019) Camera
Taking shots and videos on a tablet aren't just for me. I'd rather use my phone. Anyway here are some samples from the 5MP and 8MP cameras. You can click to enlarge them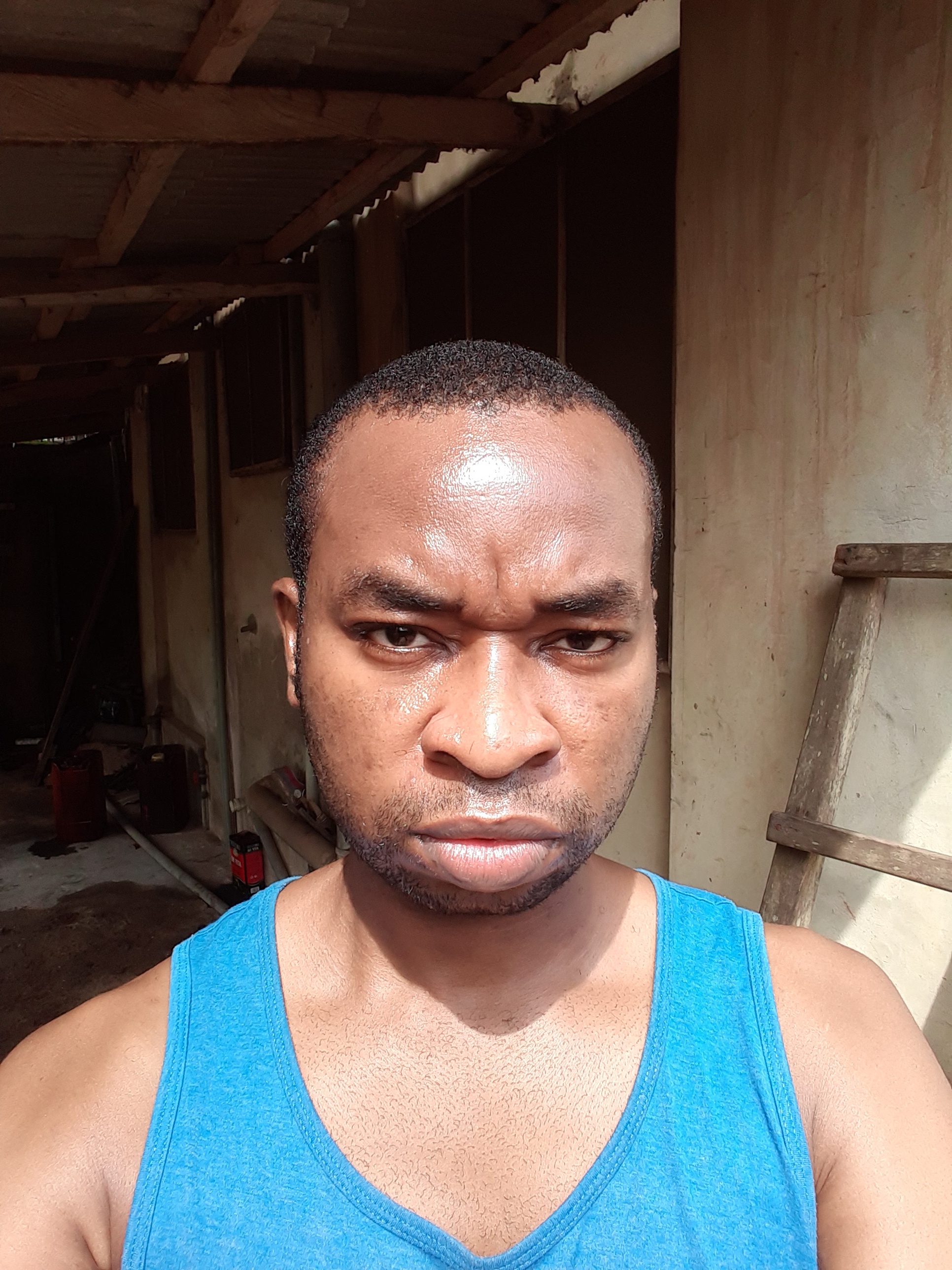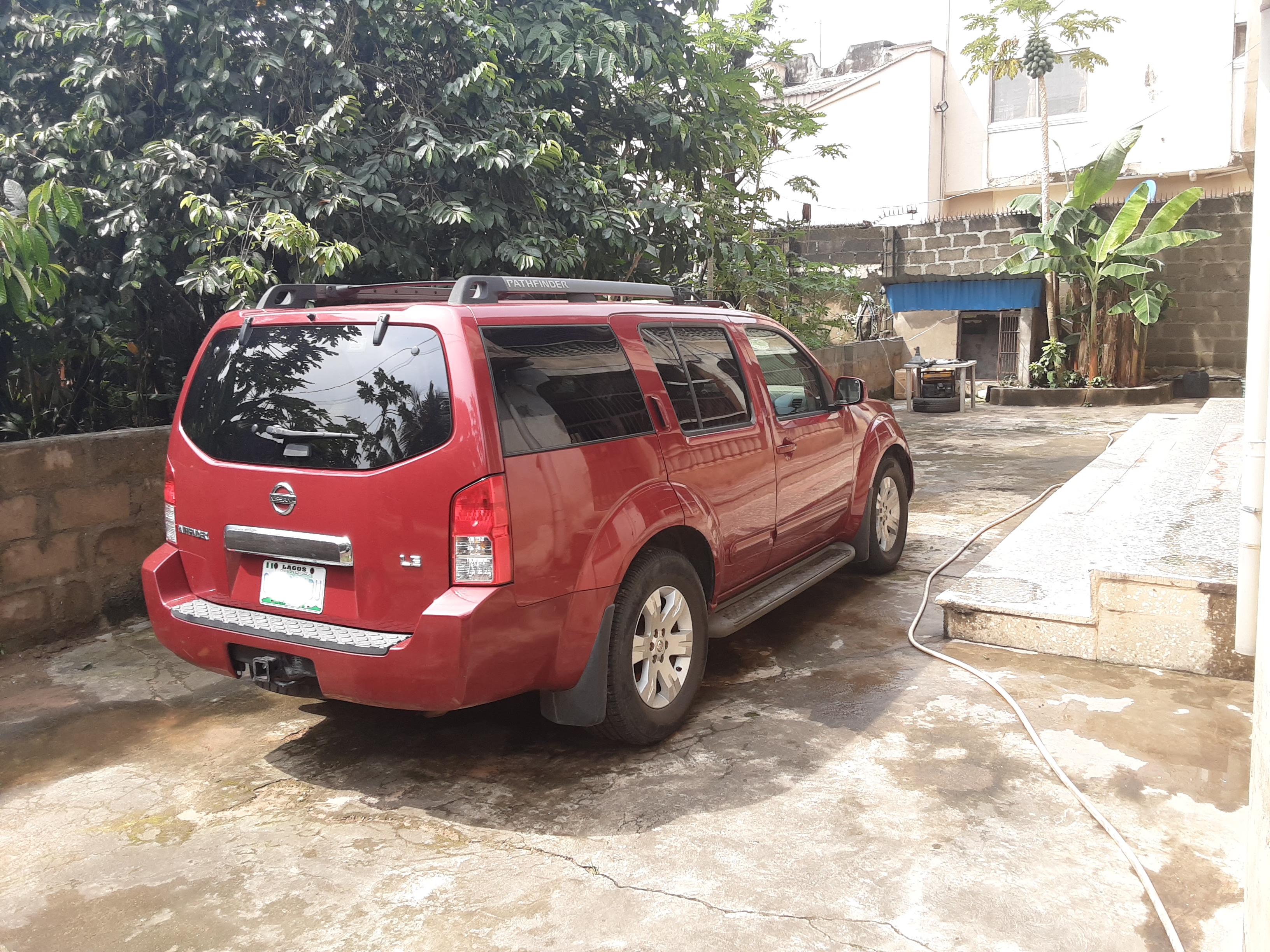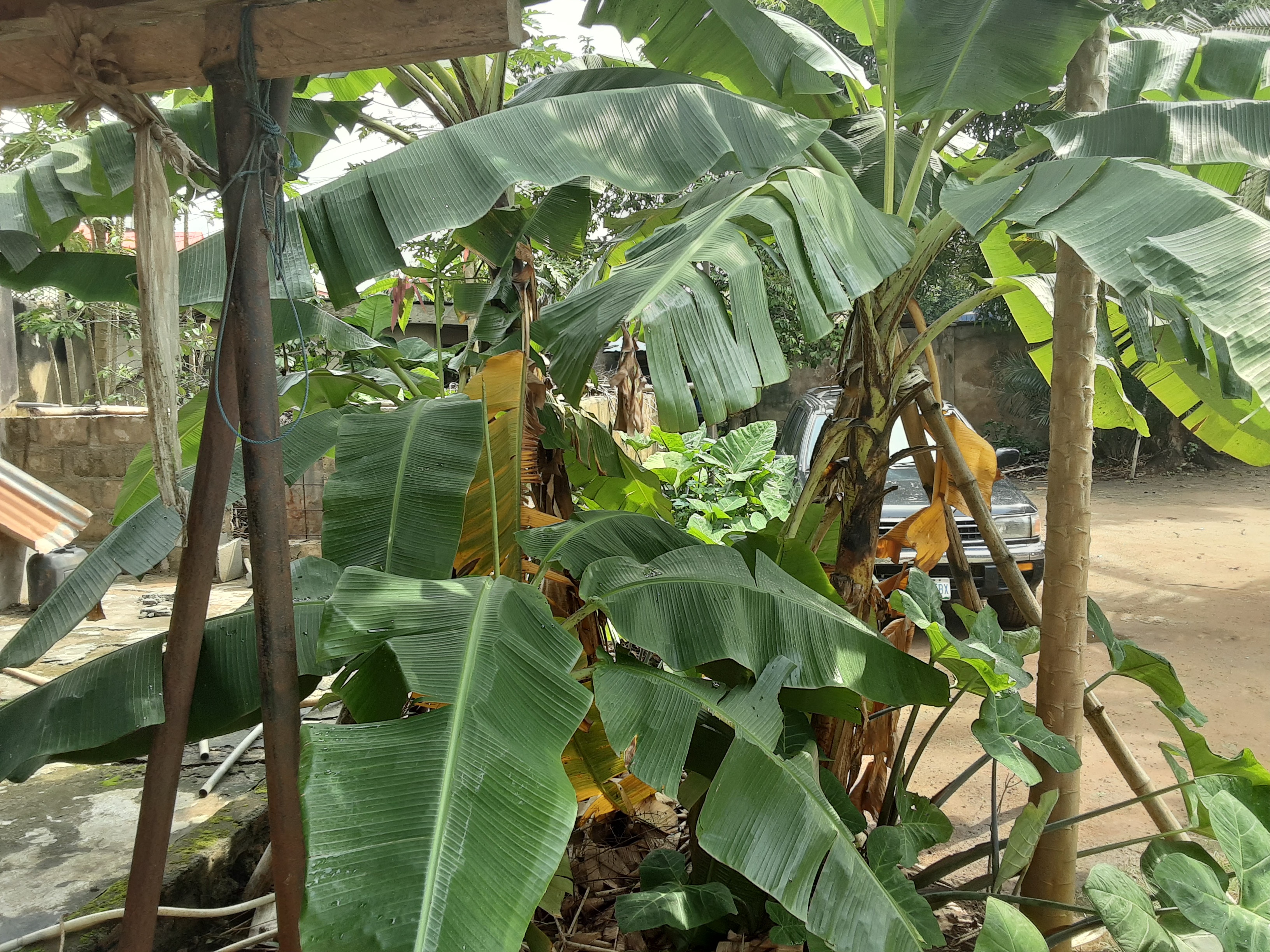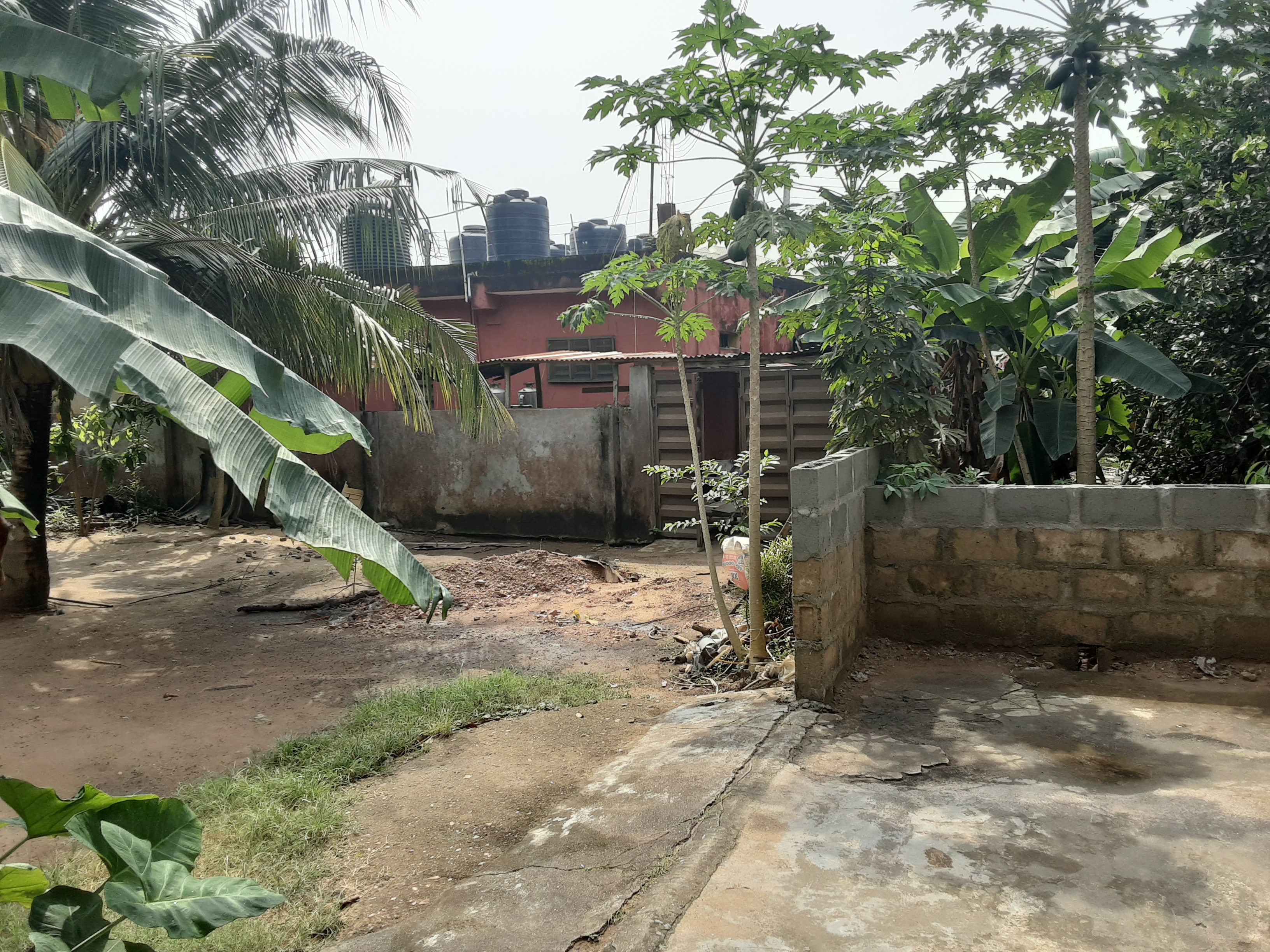 Samsung Galaxy Tab A 10.1 (2019) Battery Life
Samsung promises 13 hours of video playback and I was only able to achieve this with display brightness set to around 30% to 40% and wifi, GPS, bluetooth turned off and of course with wired headphones.
At 50% brightness , you would be getting 10 – 11 hours of video playback screen on time max.
Standby Time in airplane mode is AWESOME with battery drain of 1 – 2% in 24hrs.
If you are using this tablet mainly for reading and occasional browsing, the battery definitely LASTS!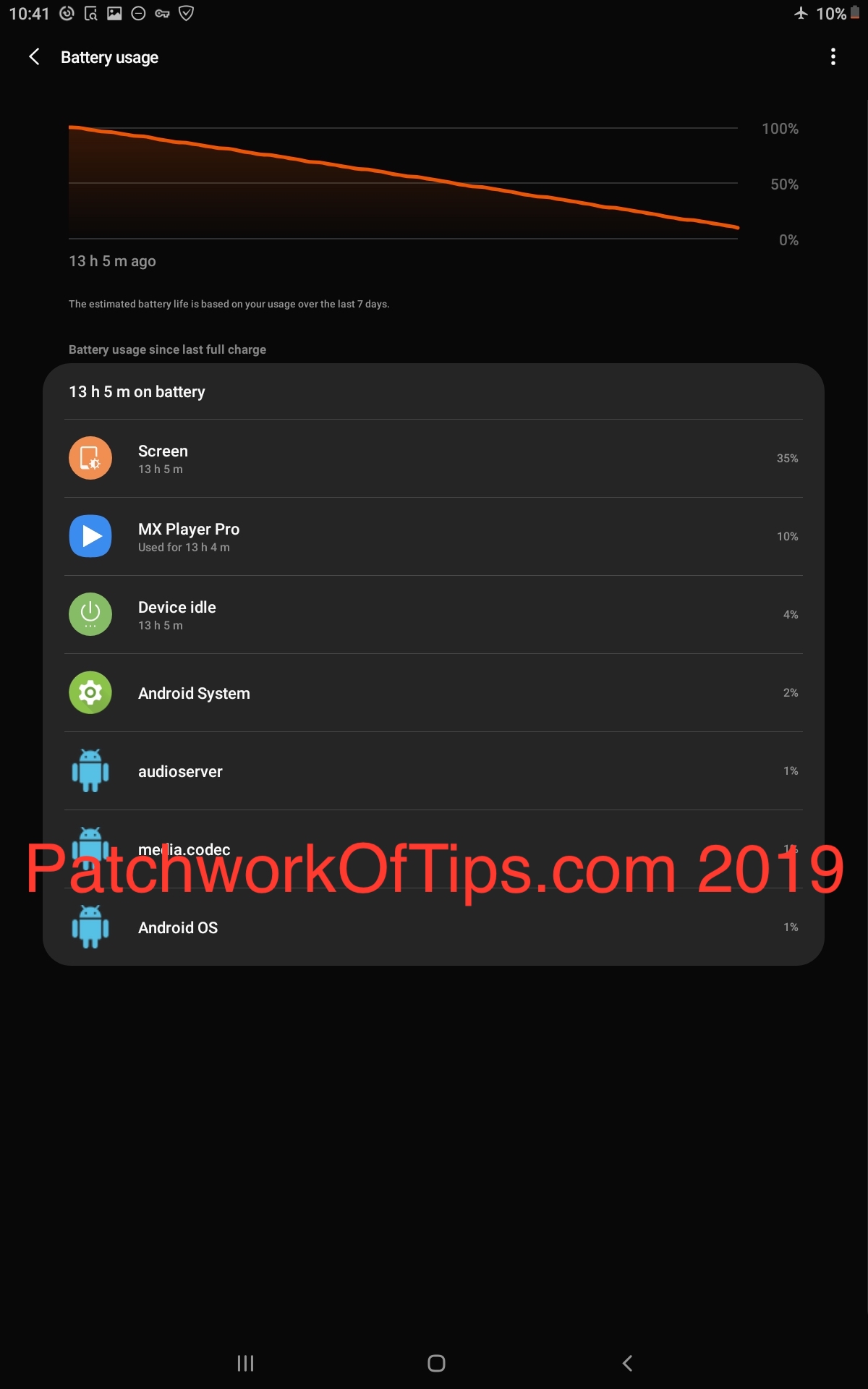 Like I said in the beginning , this device doesn't come with a fast charger and doesn't support fast charging either. Charging from zero to 100% takes about 4 to 5 hours.
It would appear that updates are released to most countries faster than the US as I'm yet to get the latest update which dropped in September
If you need speed and you don't mind being limited to say 32GB internal storage and cloud storage with no SD card access, you'd be better off with Apple's iPad but if streaming videos and reading ebooks is all you care about, get this tablet.
If you wish to watch a video review, you can check out the one that made me get the tablet below
Enjoy!
FTC Disclaimer: Any video on this website which is sponsored will be clearly marked as such. Product links on this website are sometimes affiliate links which means that if you were to click on them and order something off the landing site, I will be getting a commission on the retail price. Do please note that this commission DOES NOT affect the retail price in any way.
Samsung Galaxy Tab A 10.1 128 GB Wifi Tablet Gold (2019) https://amzn.to/2CtiOEB (Amazon US)
Please rate & share this article to help others. Thanks
You'll also like: