For some time, Pocophone F1 users were unable to stream Netflix in HD but eventually this was fixed. On my end despite the fix I still couldn't stream in HD and to make matters worse despite my Netflix app's Download Video Quality setting being set to High, the app was still downloading low resolution files.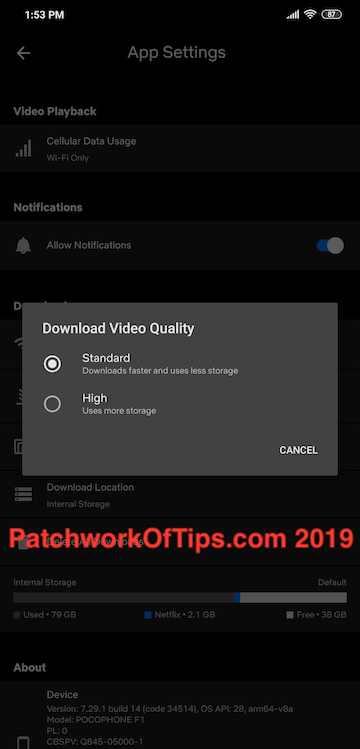 Eventually I discovered that my global playback setting was to blame. By default I think the Global Playback setting is set to Auto and in this mode you can stream/download SD or HD content as you please BUT if you were to select either Low, Medium or High, all streaming and downloads would automatically work on either of these three settings irrespective of the setting on the device on which you're using the service.
To fix this, simple open your Netflix app or log into your Netflix account on web browser and go to Account. On the Account page scroll down to the bottom under My Profile and click on Playback Settings.
NOTE: Every Netflix profile has its own Playback Settings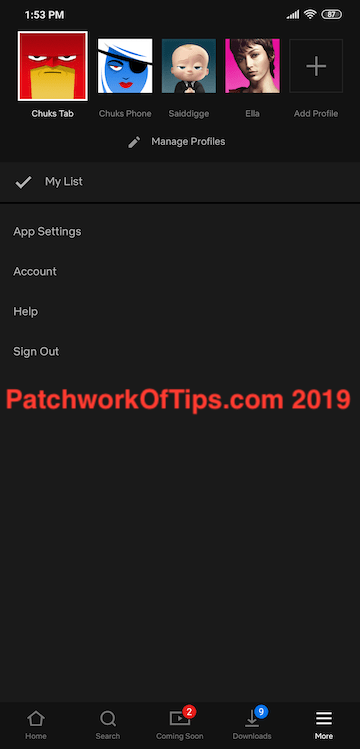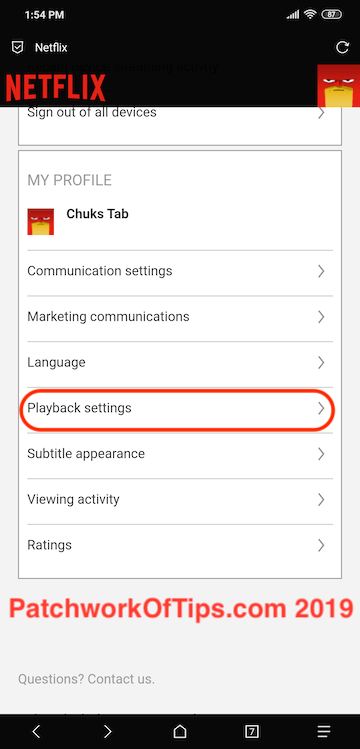 Set Data Usage per Screen to Auto and save and you're good to go. Now you can download Netflix titles in SD or HD quality depending on your Netflix app settings.
NOTE: Netflix says "your changes will take effect within 8 hours." but from personal experience it was instant.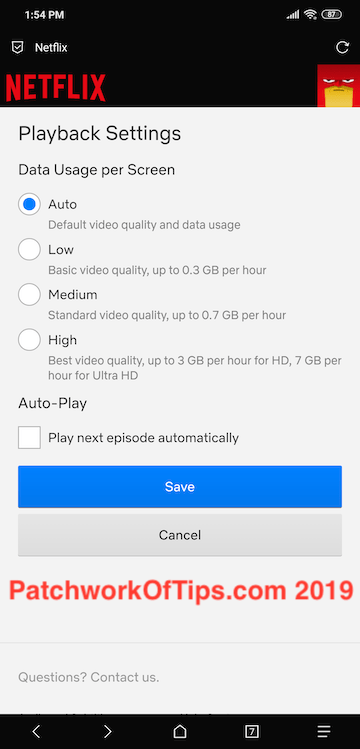 With regards to streaming, if your internet connection is pretty fast and stable Netflix will now automatically stream your content in HD but if your internet connection isn't so good, it will stream in the best quality for your internet speed.
If you wish to stream in HD regardless of how fast or slow your internet connection is, you can enforce this by selecting High under Data Usage per Screen. Just know that if set to high, all streaming as well as downloads will be done in High quality regardless of your particular Netflix app settings.
Hope this helps someone out there.
Extra Tip: If you wish to save data downloading/streaming Netflix videos, set Data Usage per Screen to Low. This delivers video quality that is quite OK on 8 inch screens and below but it doesn't look so good on 10 inch screens upwards.
Please rate & share this article to help others. Thanks
You'll also like: