Starting at 6GB RAM 64 GB ROM configuration with the latest Qualcomm Snapdragon 845, 6.18″ IPS display, Liquid Cooling System, AI enabled 20MP Front Camera & 12MP/5MP rear cameras and 4000mAh battery, Xiaomi's $300 Pocophone F1 remains the undisputed king of cheap and effective android flagship.
I've been using the 6GB/128GB version of the phone for over 1 month and unlike I anticipated, I don't regret dumping the Mi Max 2 for this device. I was truly worried about having to charge my phone twice daily as was my experience with my last flagship; Xiaomi Mi5s Plus but such isn't the case here.
For the first time (in my experience), Xiaomi shipped a device with a Clear soft case which though appreciated, offers basic protection. It's the kind of case you get against very light bumps, surface sliding and fingerprints. The device also ships with a Quick Charge 3.0 enabled power adapter with an output rating of 5V/2.5A 9V/2A 12V/1.5A.
Here's my 30 day quick review of the important aspects of this flagship. For a deep and concise review, you can always check out GSMArena's Pocophone F1 by Xiaomi review.
NOTE: I'm on MIUI 10 Beta software
Build
It's solid but all plastic with a Gorilla Glass 3 display unless you go for the 8GB/256GB Armored edition whose back is made with Kevlar. The only issues I have with the build is the fact that the back is a HUGE fingerprint magnet and is prone to scratches. Using a solid case eliminates that though.
The size is just right though it took a few days to adjust to it because I'm used to the huge Mi Max 2.
The display is gorgeous and my device doesn't come with the dreaded screen bleed (which in my opinion isn't a big deal as my Lenovo P8 has some major screen bleed but is still working fine 15 months after purchase). Sunlight legibility is pretty good in direct sunlight.
There might be issues with the responsiveness of the touchscreen though but I can't be very certain if the screen protector on my device adds to that. Quite a number of users have complained about it and are still complaining (most especially avid gamers). Xiaomi has acknowledged this and is working to fix it!
Battery Life
The battery life is AMAZING. Looping a video (can't remember if it was 720p or 1080p) in airplane mode with display brightness set to 50% and wired earbuds plugged in drains the battery to 10% in 17hrs plus.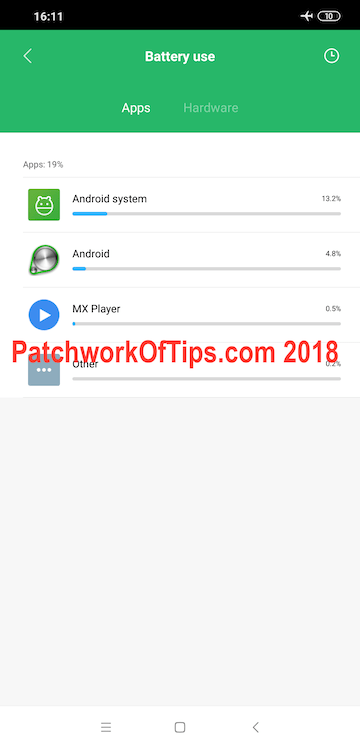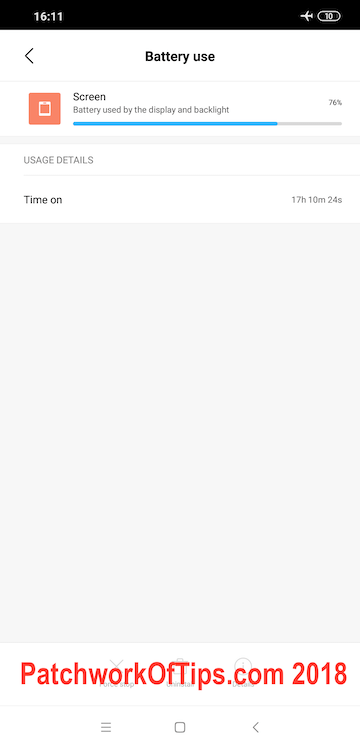 Daily usage on 2G network with one SIM card only and WiFi always on, gives me over a day's usage with 10hrs screen on time. I don't really actively use GPS.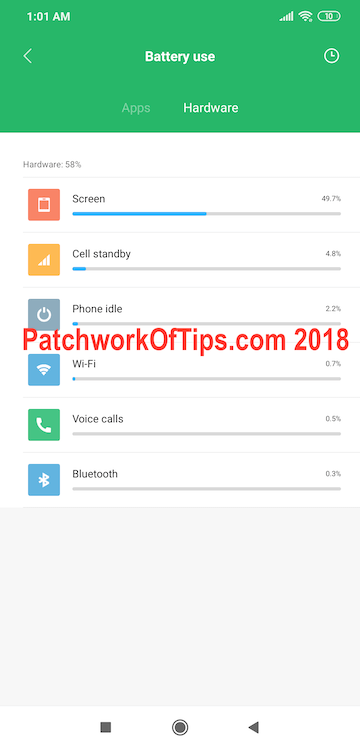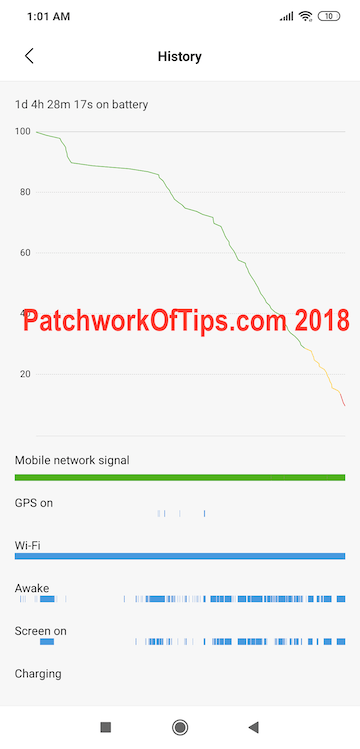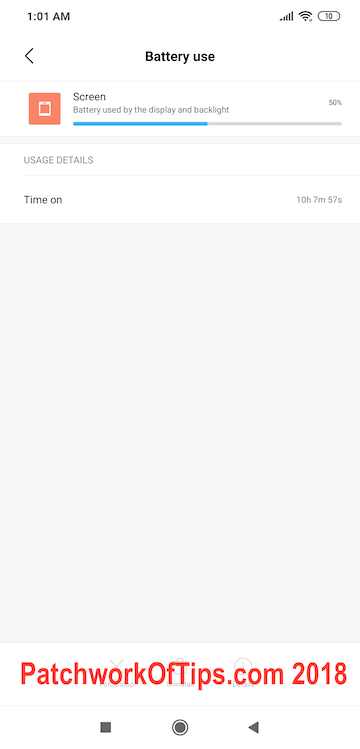 The battery charging time peaks at around 2hrs 10 minutes for a 0% to 100% charge while the device is switched off. It charges at the rate of 1% per minute then slows down when the battery hits 90%. At this point, it takes like 40 minutes to hit 100%.
The Pocophone F1 supports quick charge 4.0 but only in India as reports say. I wonder how that works. *shrugs*
Performance
The device ships with a stripped down version of Xiaomi's custom UI, MIUI which helps in increasing the speed of operations. The Pocophone F1 is truly a master of speed. The few times I've experienced lags were from random apps especially Instagram getting stuck during usage.
RAM usage is excellent as at every point in time I have an average of 3.7GB to 4GB out of 6GB available. The speakers are quite loud without noticeable distortion though I wish Xiaomi threw in Dolby Atmos on the device.
Apps and games load really fast. Asphalt 9 Airborne whether set to high or low graphics loads within the same time frame. The only difference is that your battery takes a major hit in high graphics mode.
I don't understand how the Liquid Cooling system works as sometimes during game play or watching YouTube videos at full screen brightness, the device gets quite hot (an increase of like 6oC). The only benefit I've noticed is that the device cools down really fast when left sitting idle for some minutes. This 6oC temp rise applies when charging the device too. It might be higher if the ambient temperature is high.
Infrared Face Unlock isn't available in all regions. I tested it briefly while in Indian region and it's blazing fast though Xiaomi warns that it's not secure. No word yet on when it's coming to Nigeria. For now I just used the PIN and fingerprint sensor. By the way the fingerprint sensor is blazing fast too.
Battery Saver Mode tweaks work pretty well here unlike on the Mi Max 2. Restricting the activities of some major battery drainers like Facebook, Chrome and Snapchat works and has helped extend my usage time.
Camera
The stock camera works very well in daylight but sucks in low light especially without flash. I tend to switch between Google Camera and the stock camera. Google Camera works without issues on beta software but needs unlocked boot loader for flawless experience on stable software. You can get Google Camera for Pocophone F1 here >>> B-S-G Google Camera port – Pixel 3.
The stock camera performs very fast unlike the Google Camera port that tends to lag a bit after intensive usage.
Let's start with some Daytime Outdoor Shots. Sorry I had to reduce the quality of the JPEG file from 100% to 85% to save bandwidth. You can click on the images to get the full sized versions.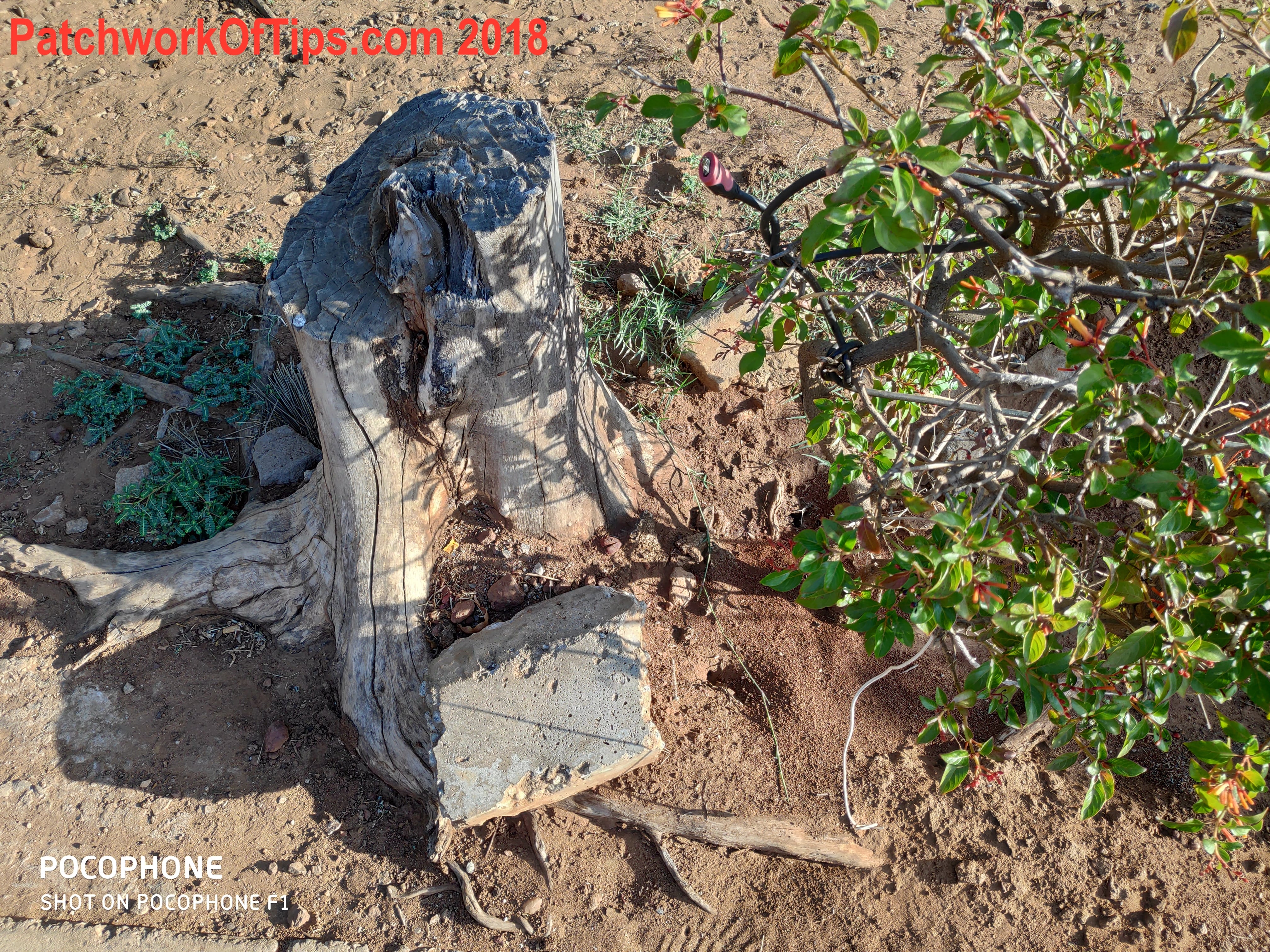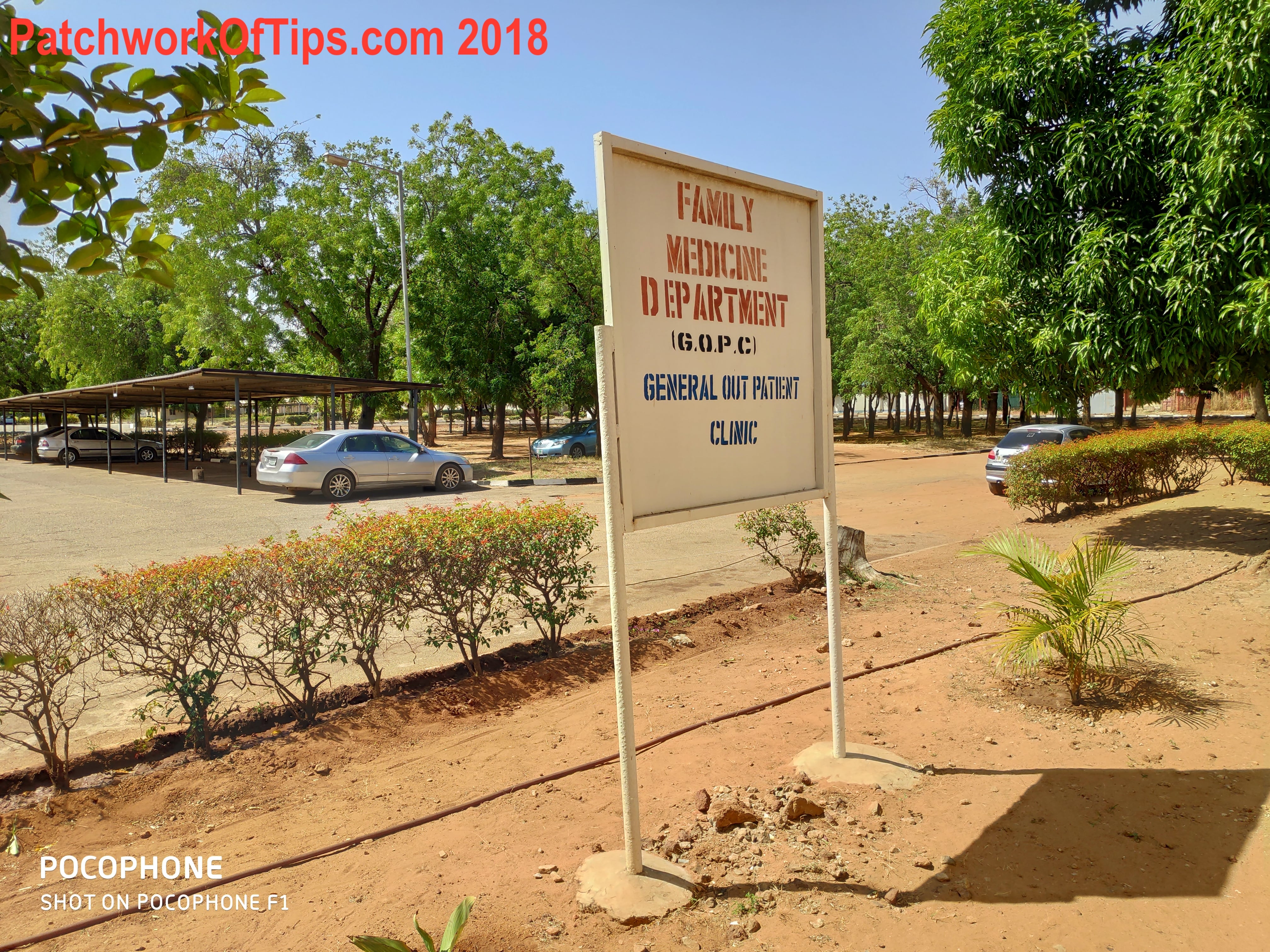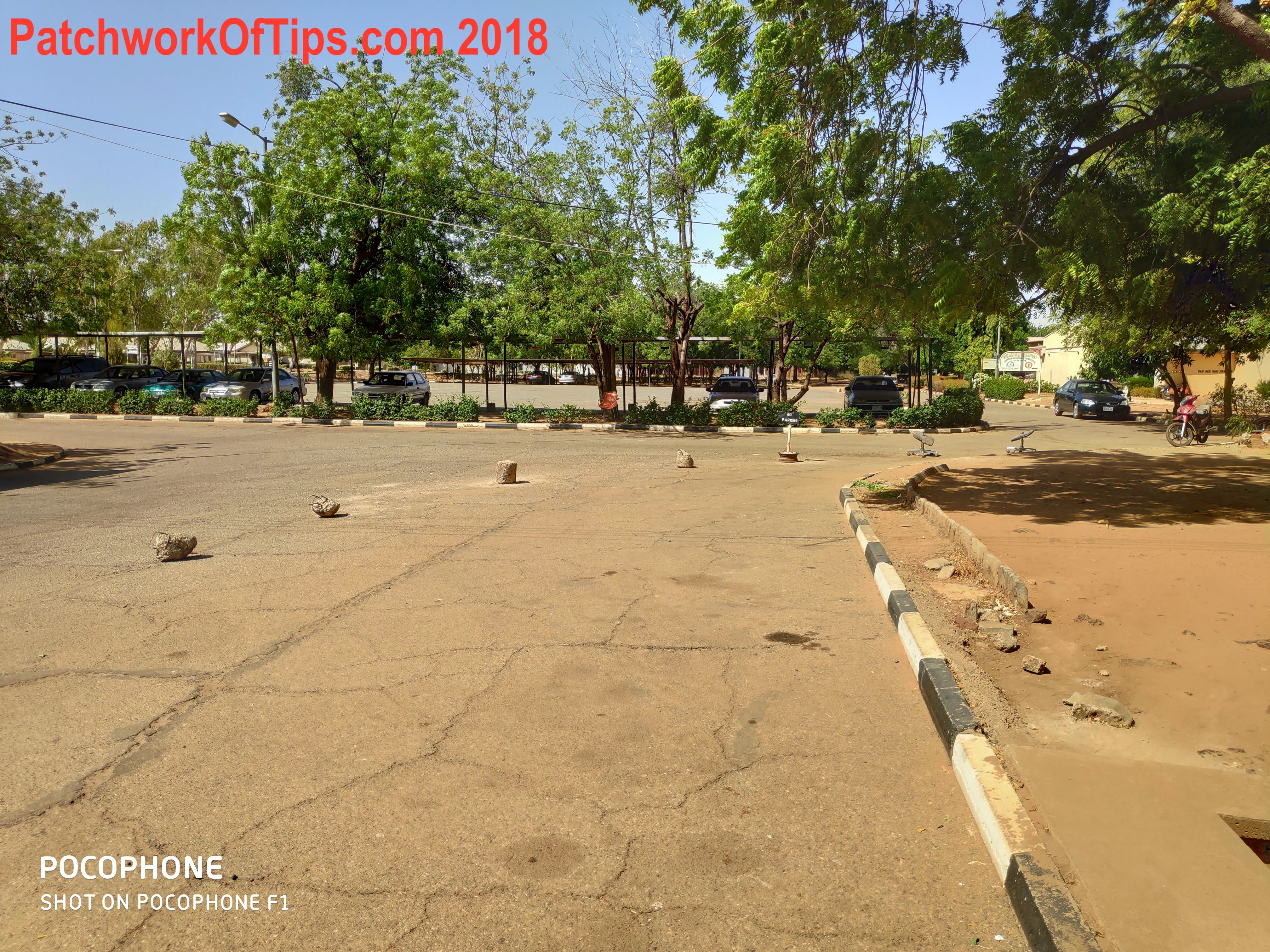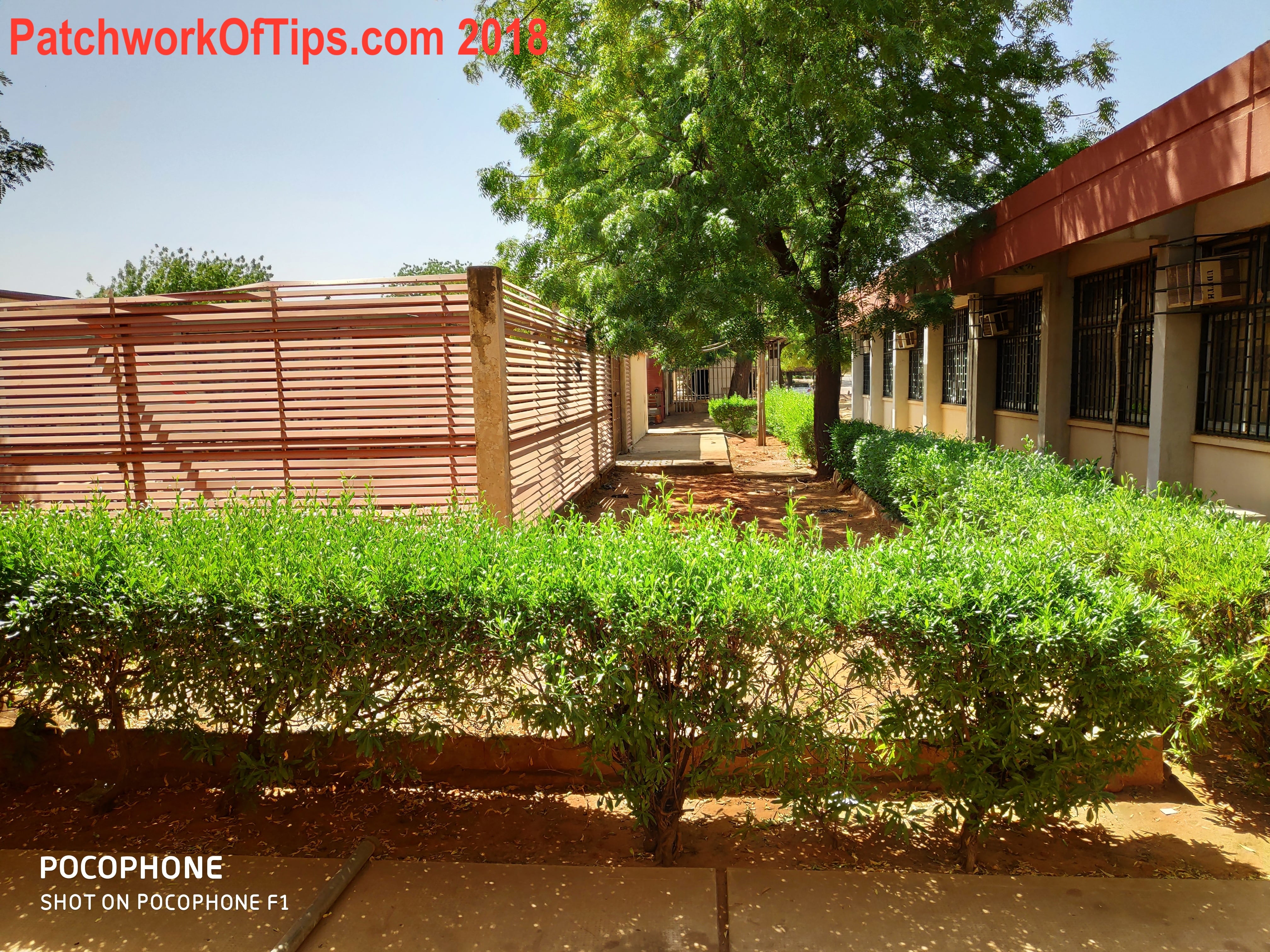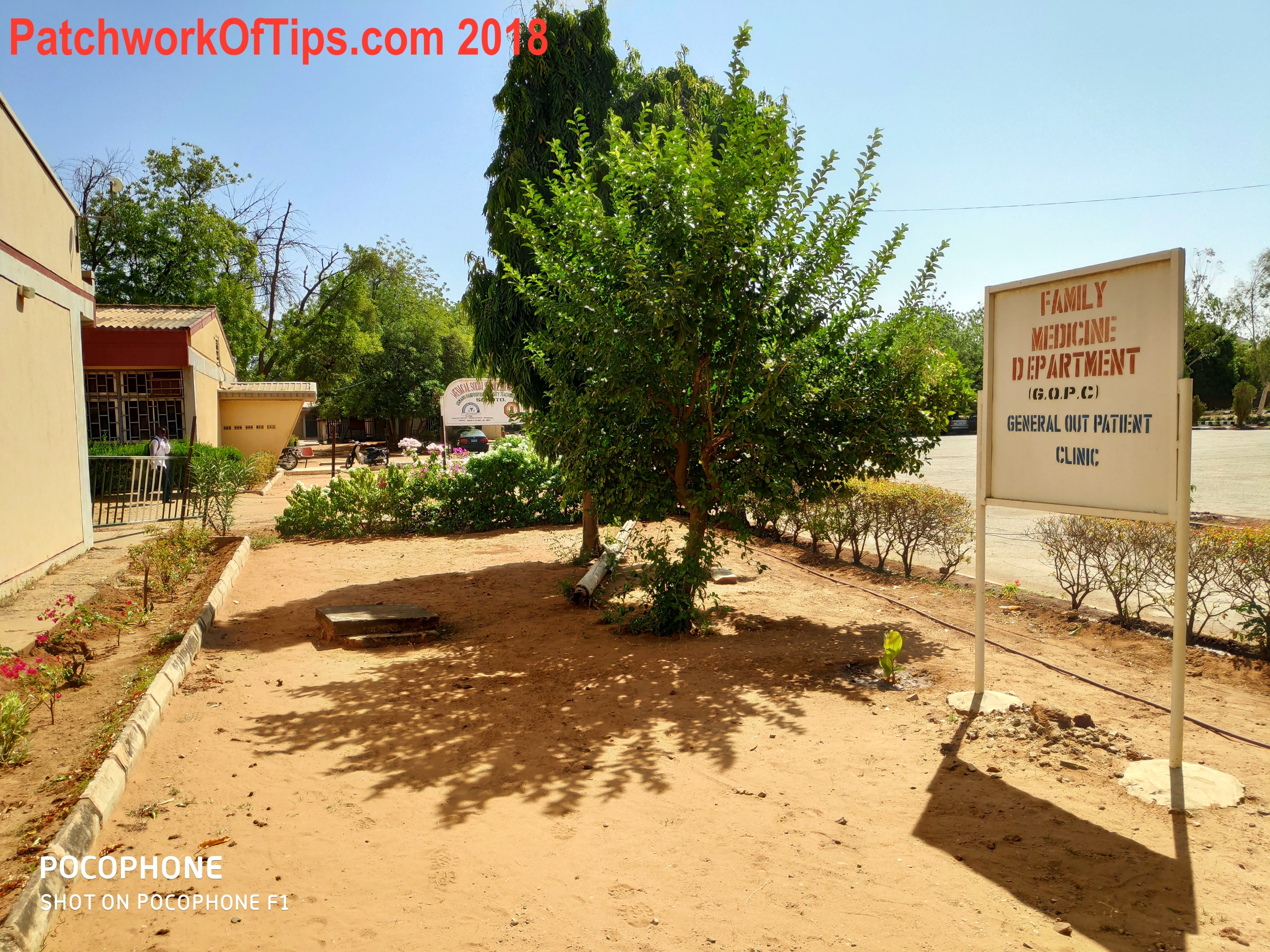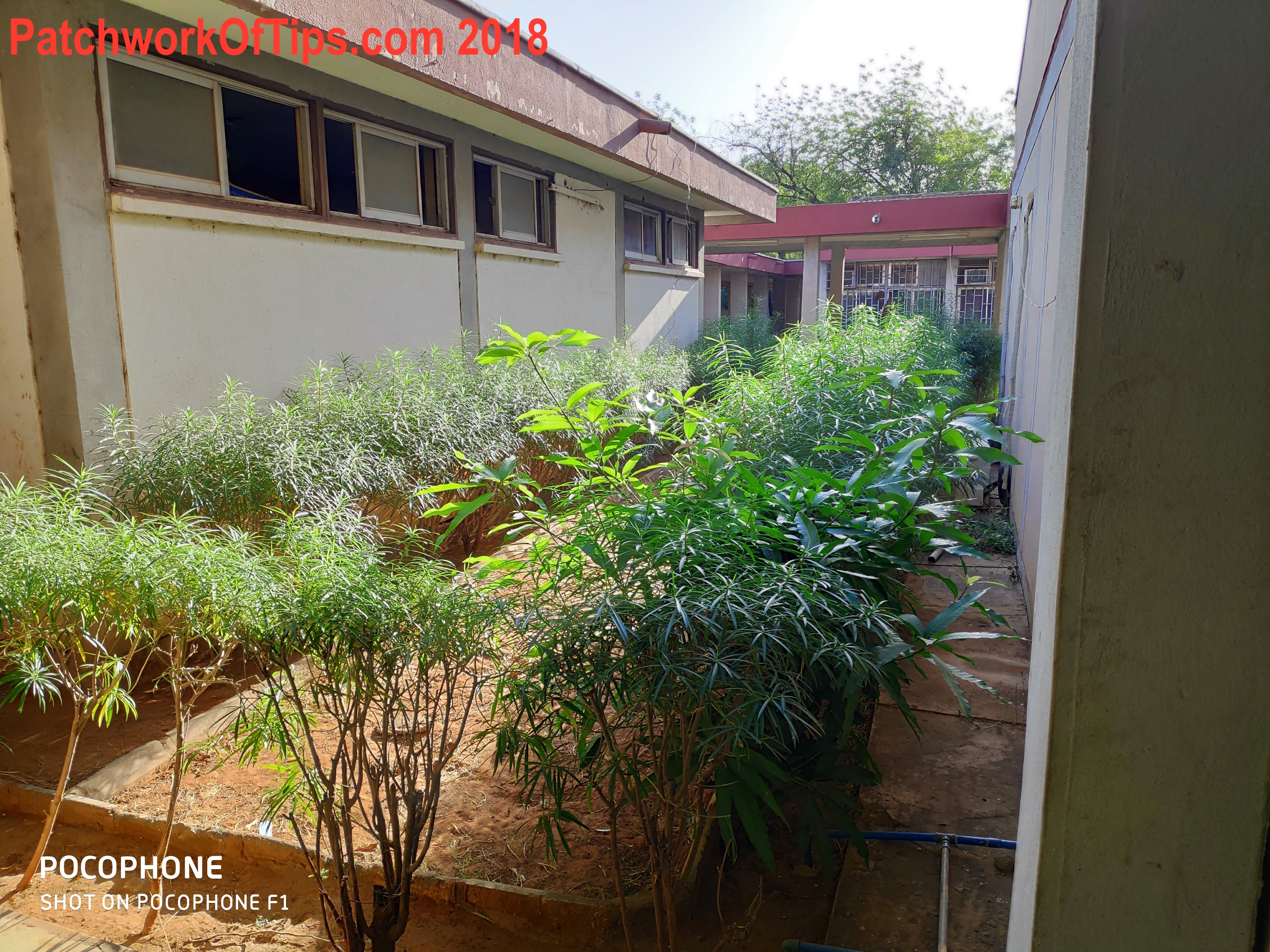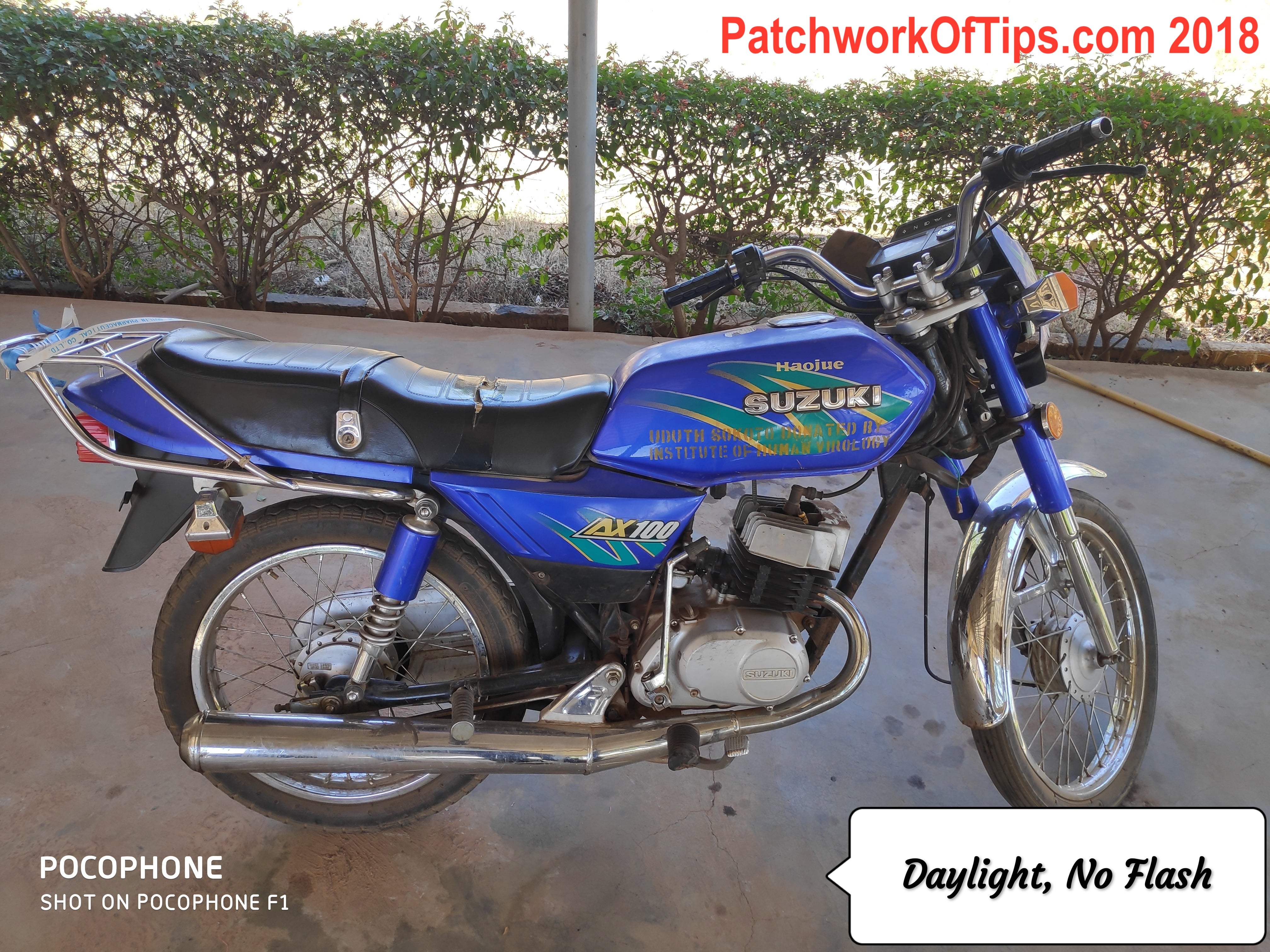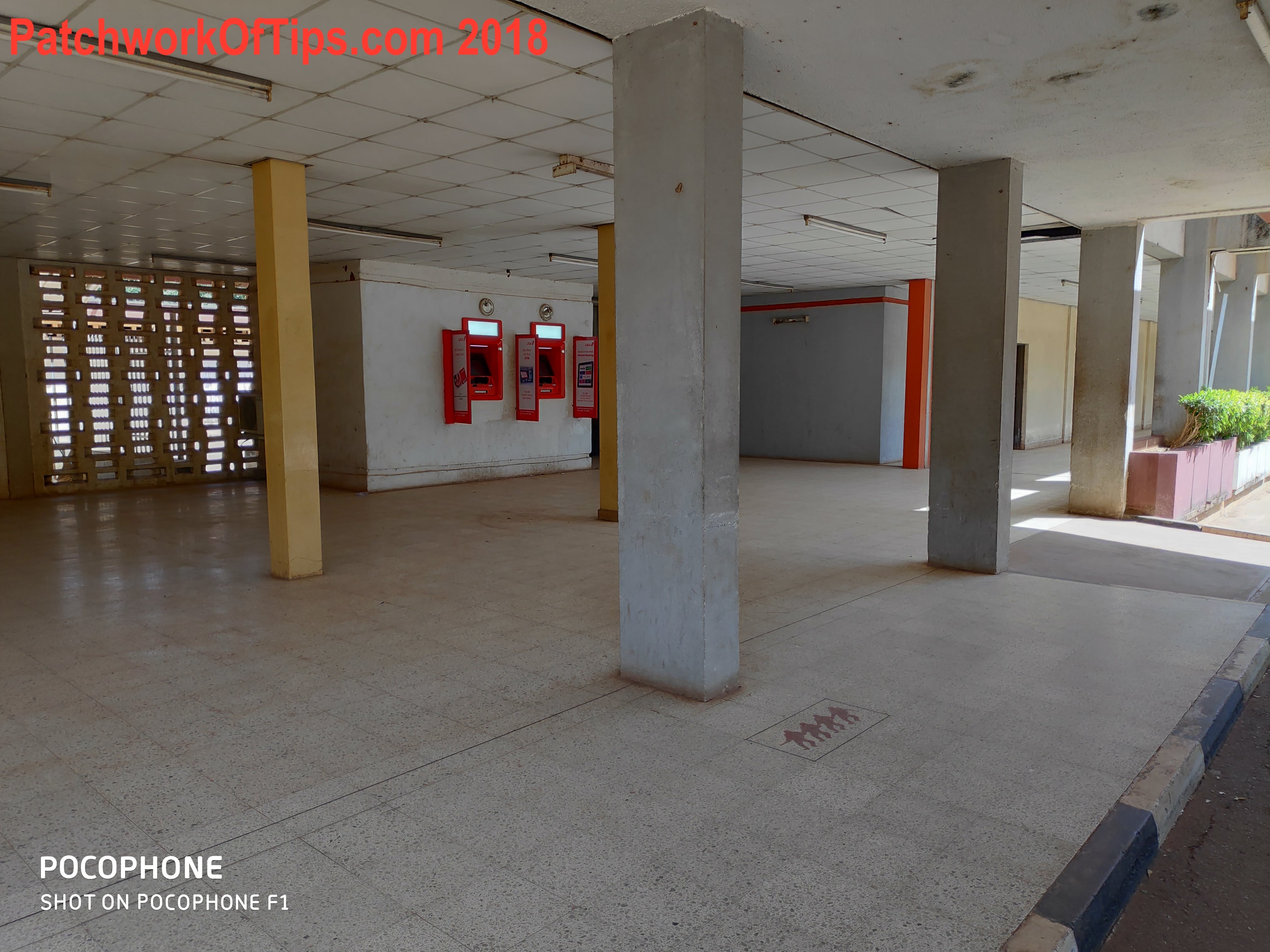 Indoors Daytime Shots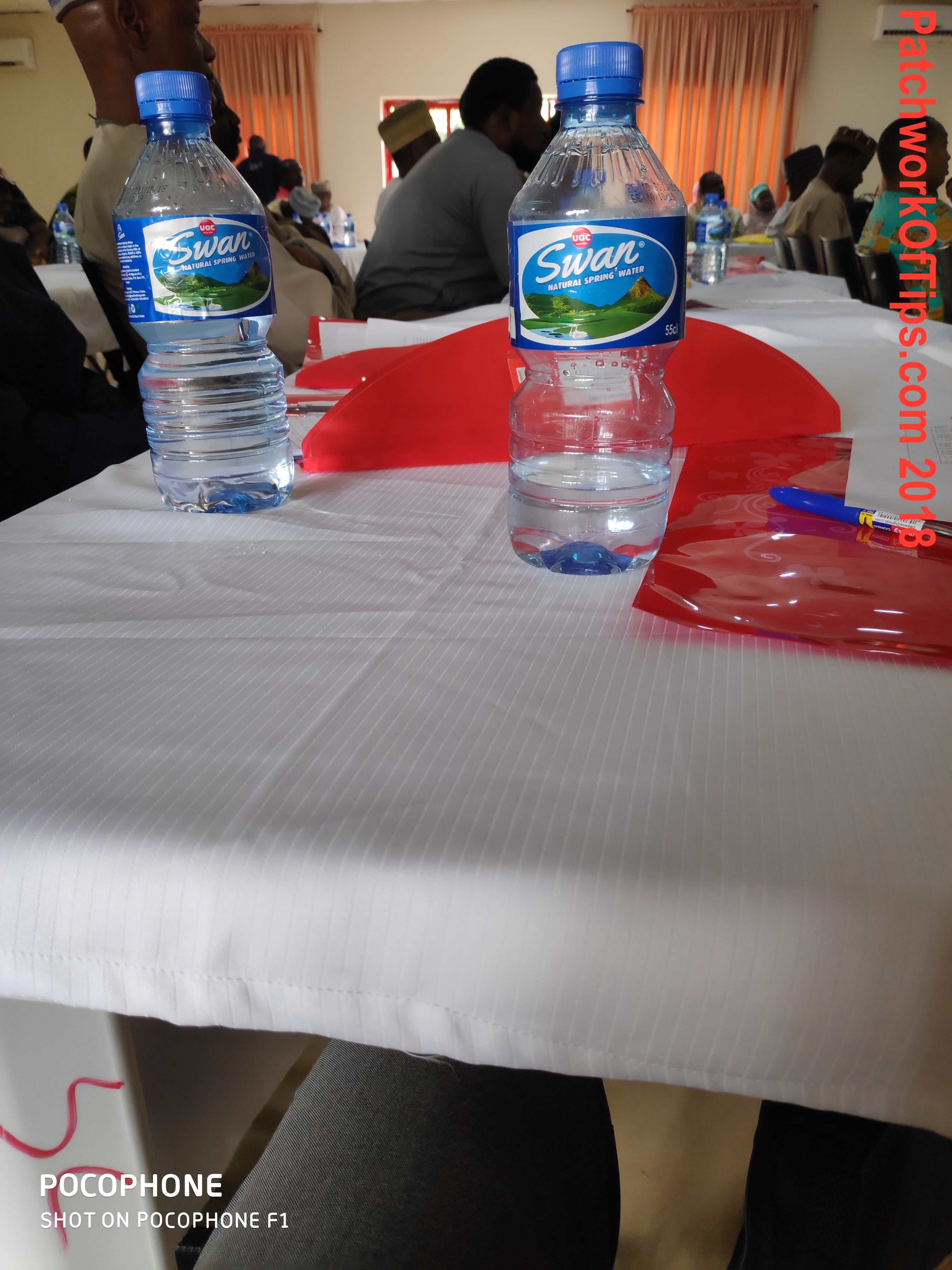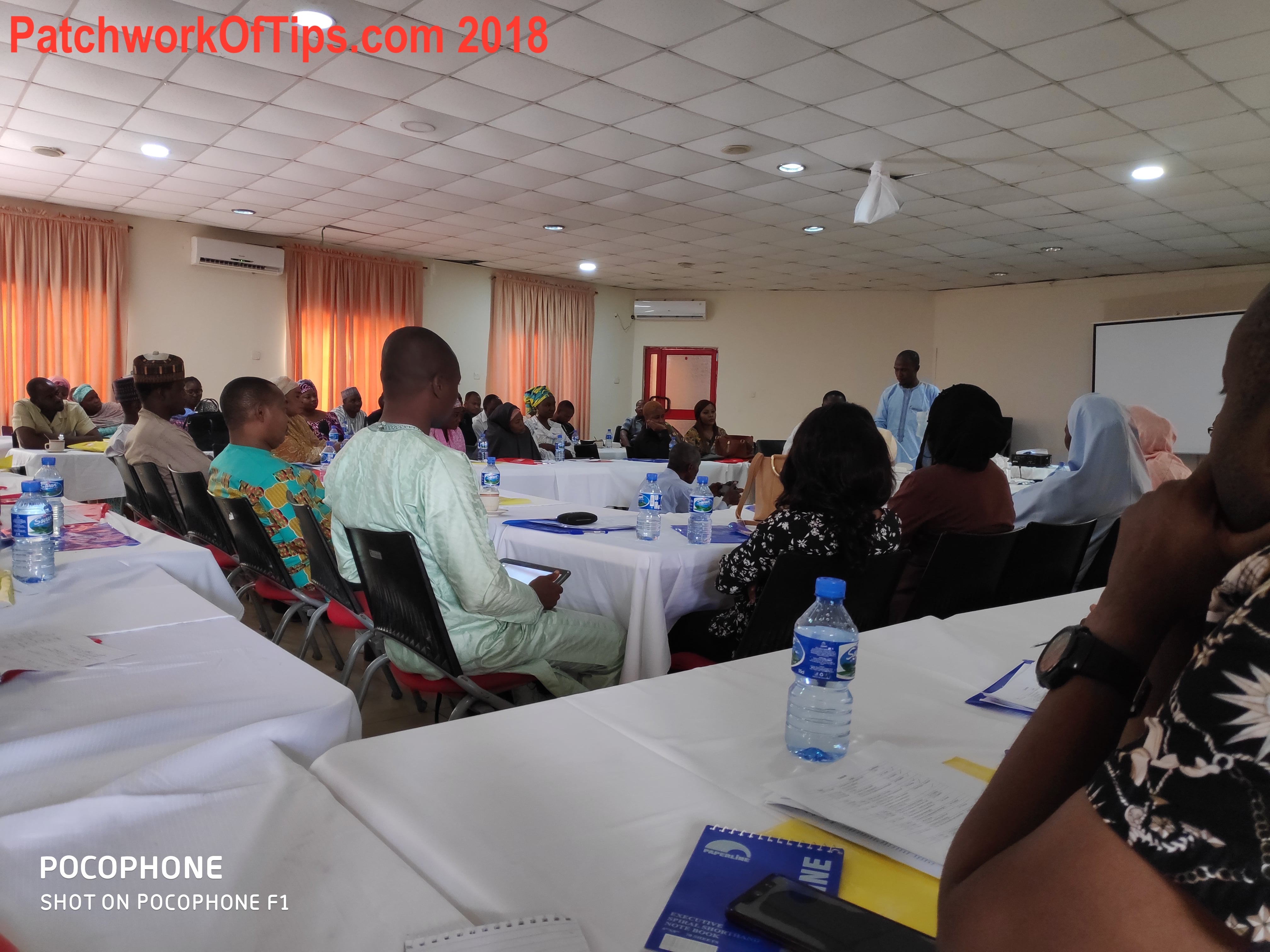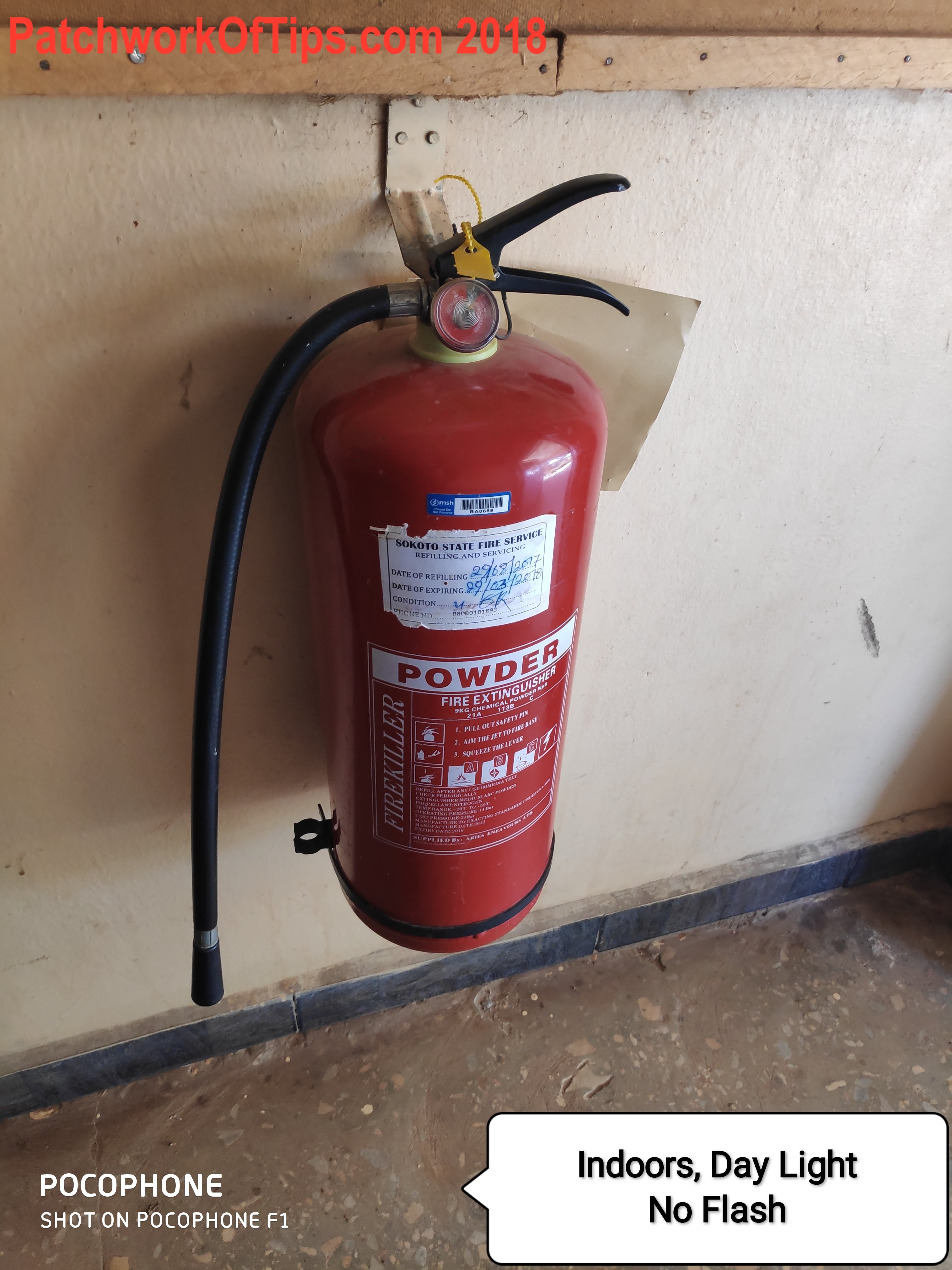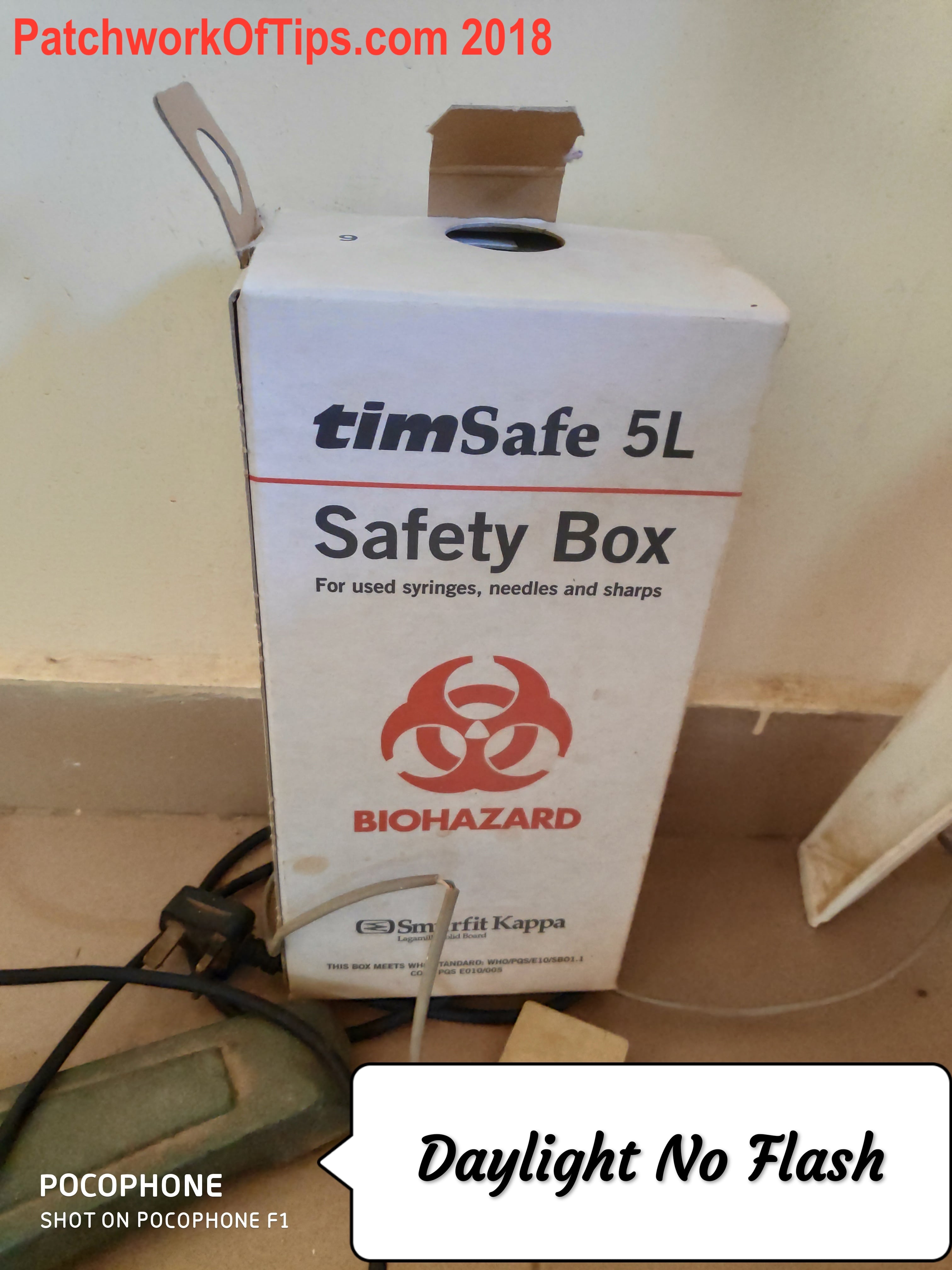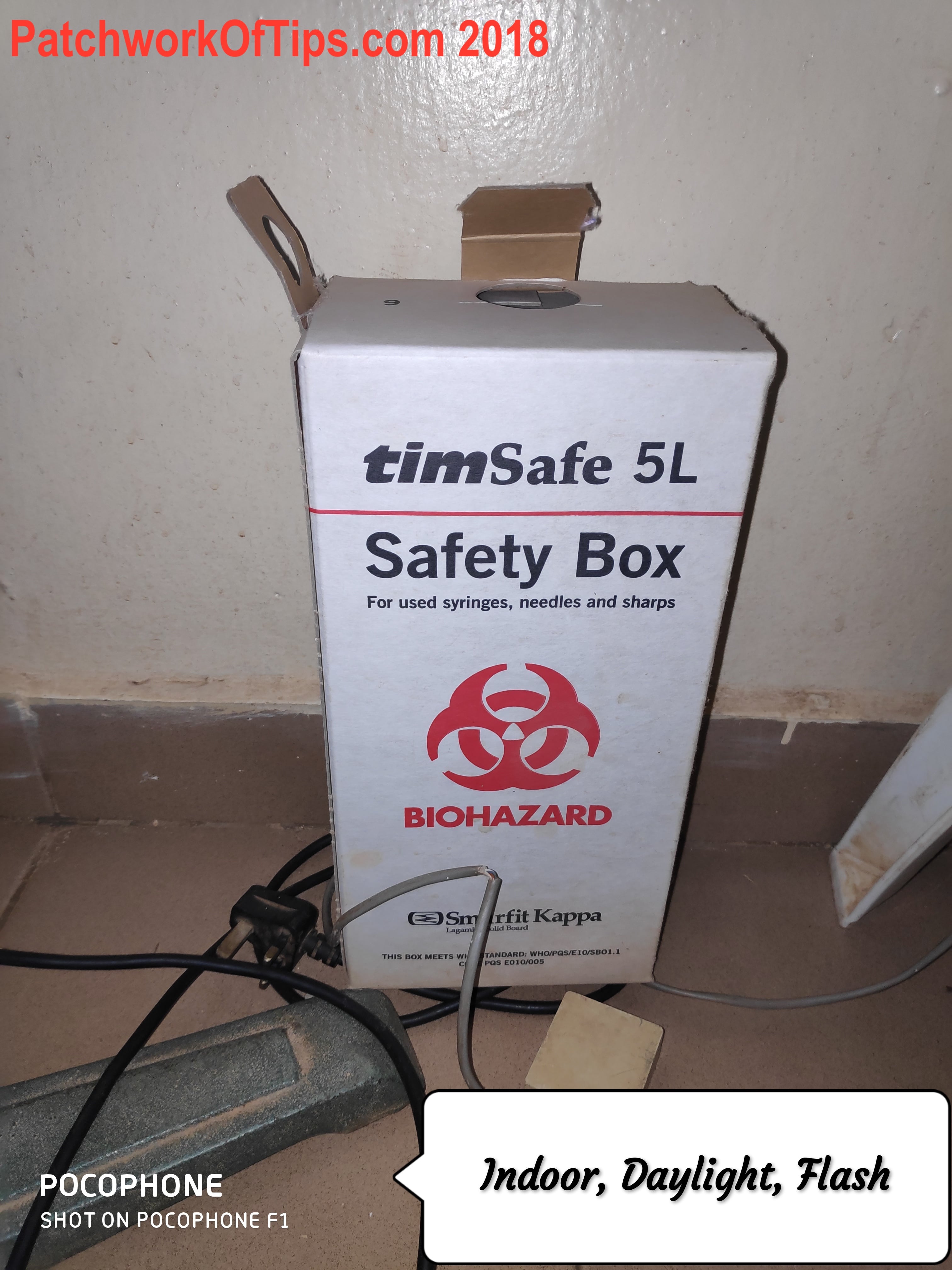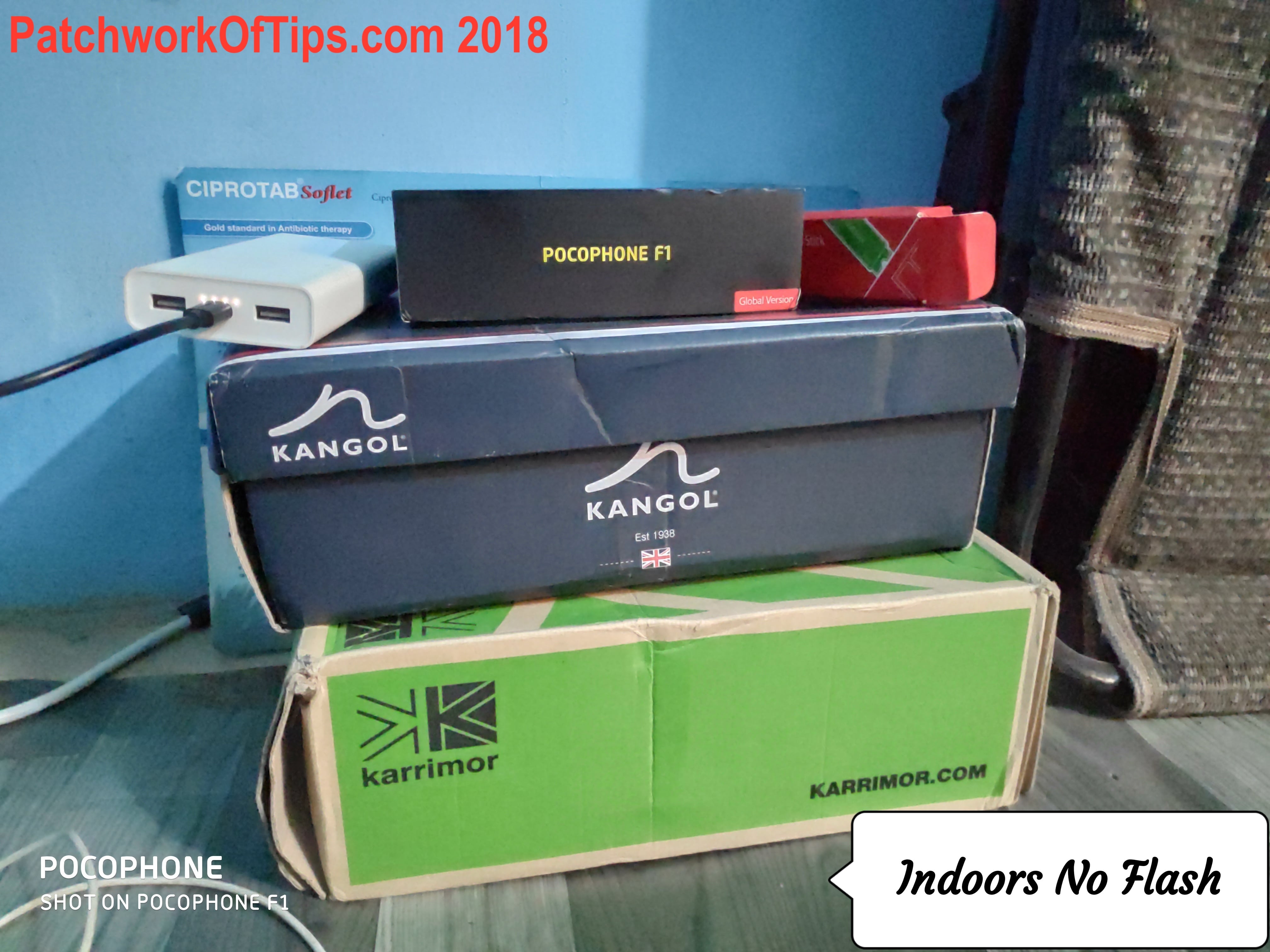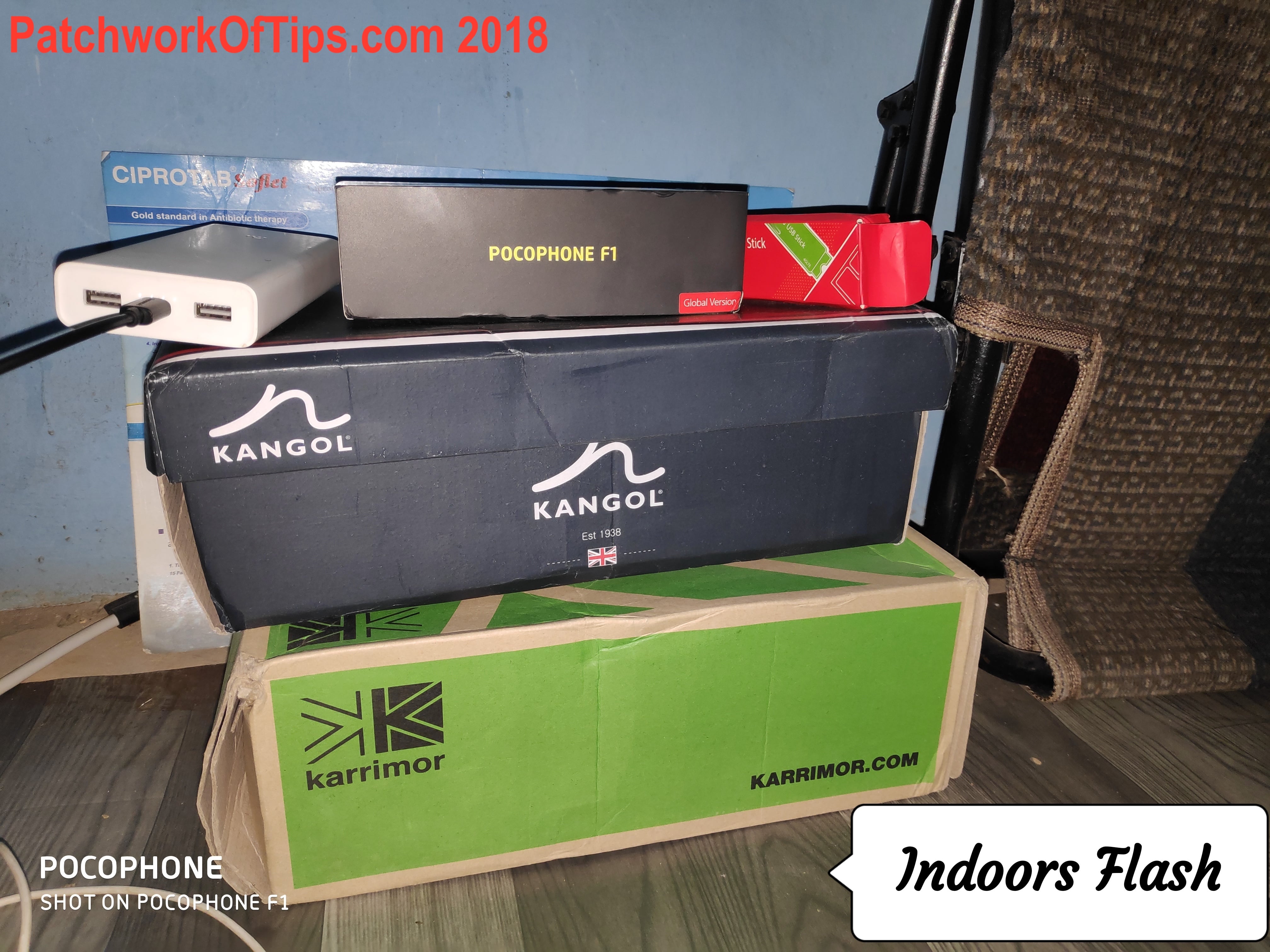 Night Time Shots without Flash vs Google Camera In Night Sight mode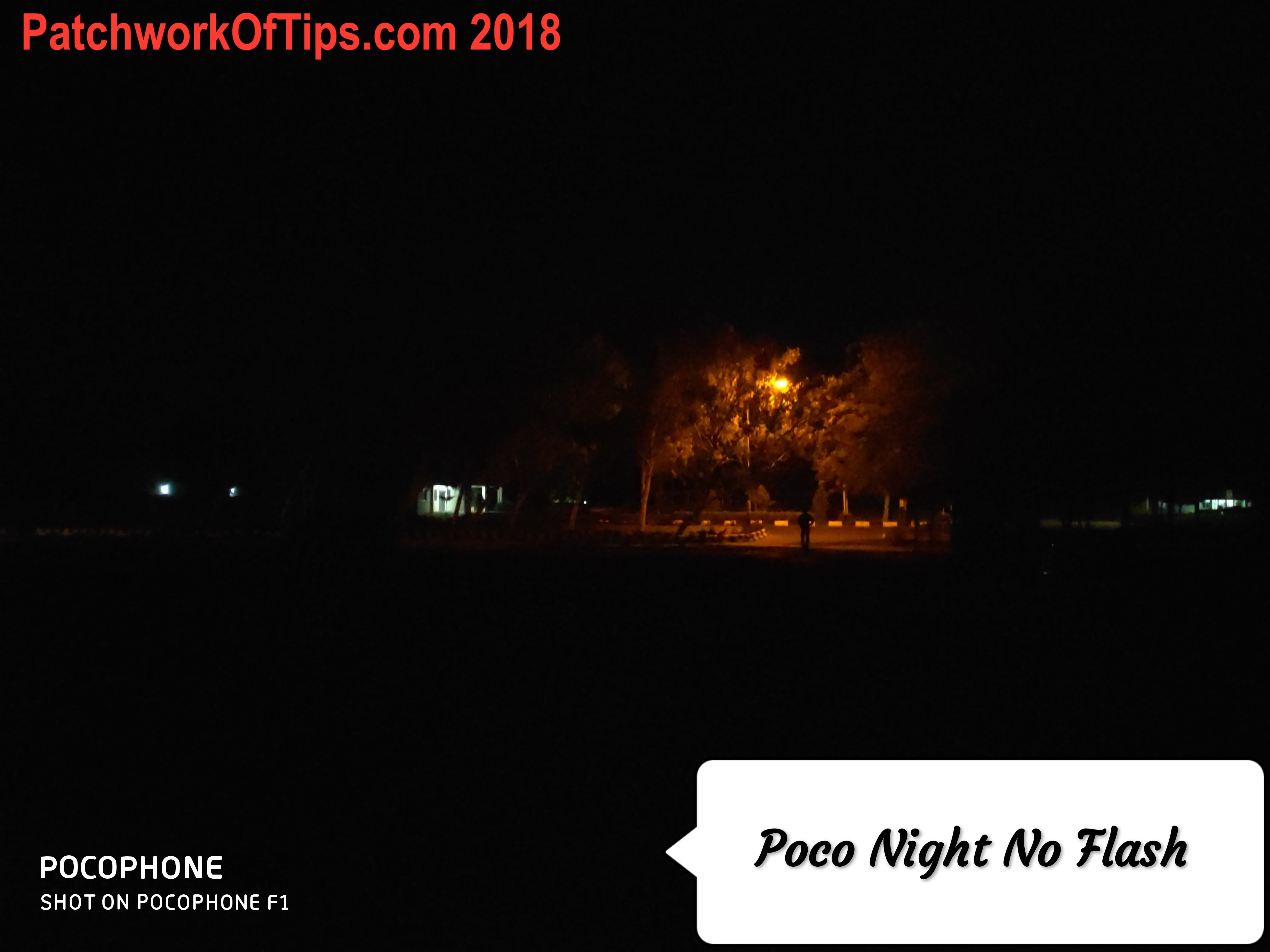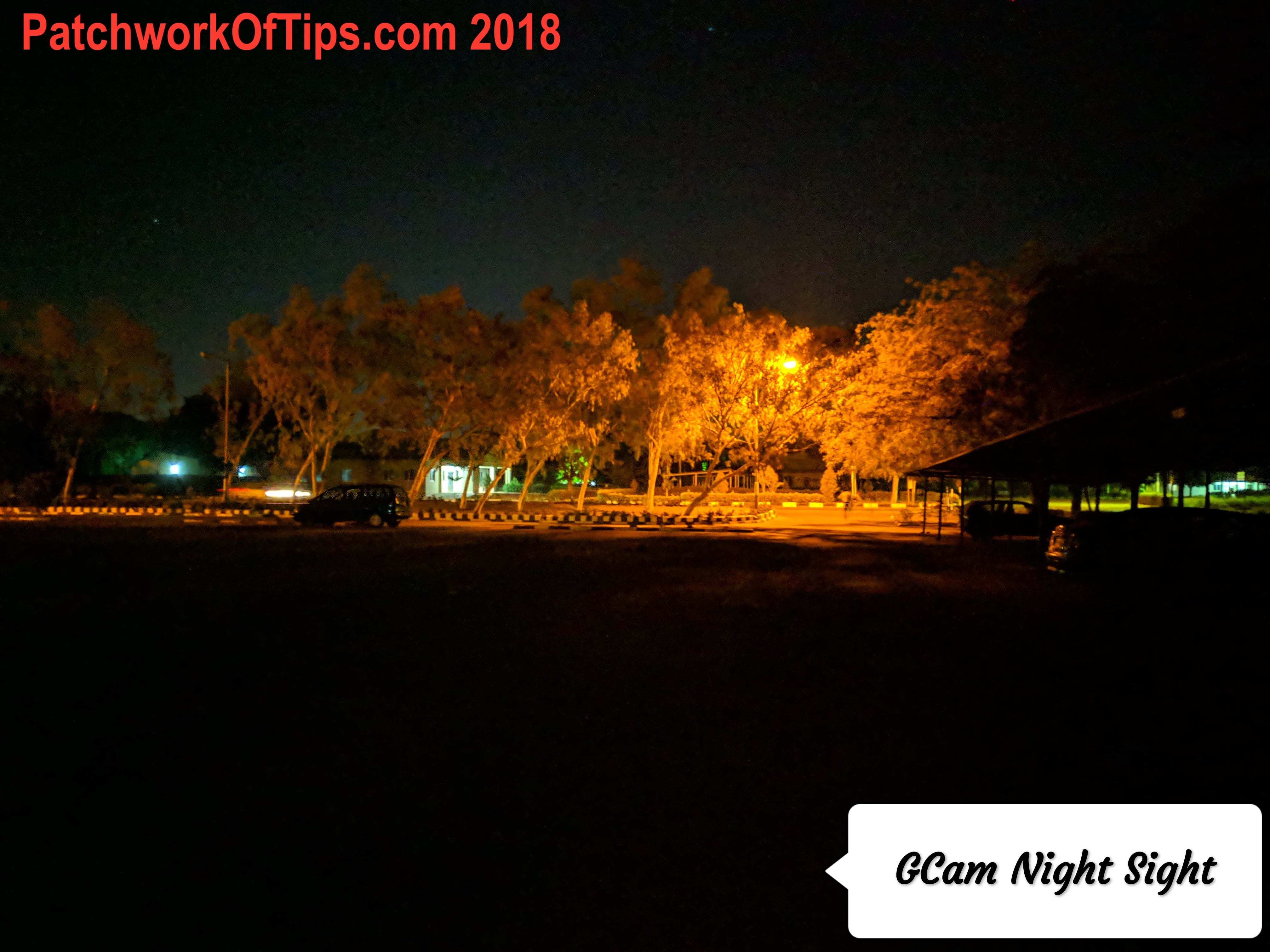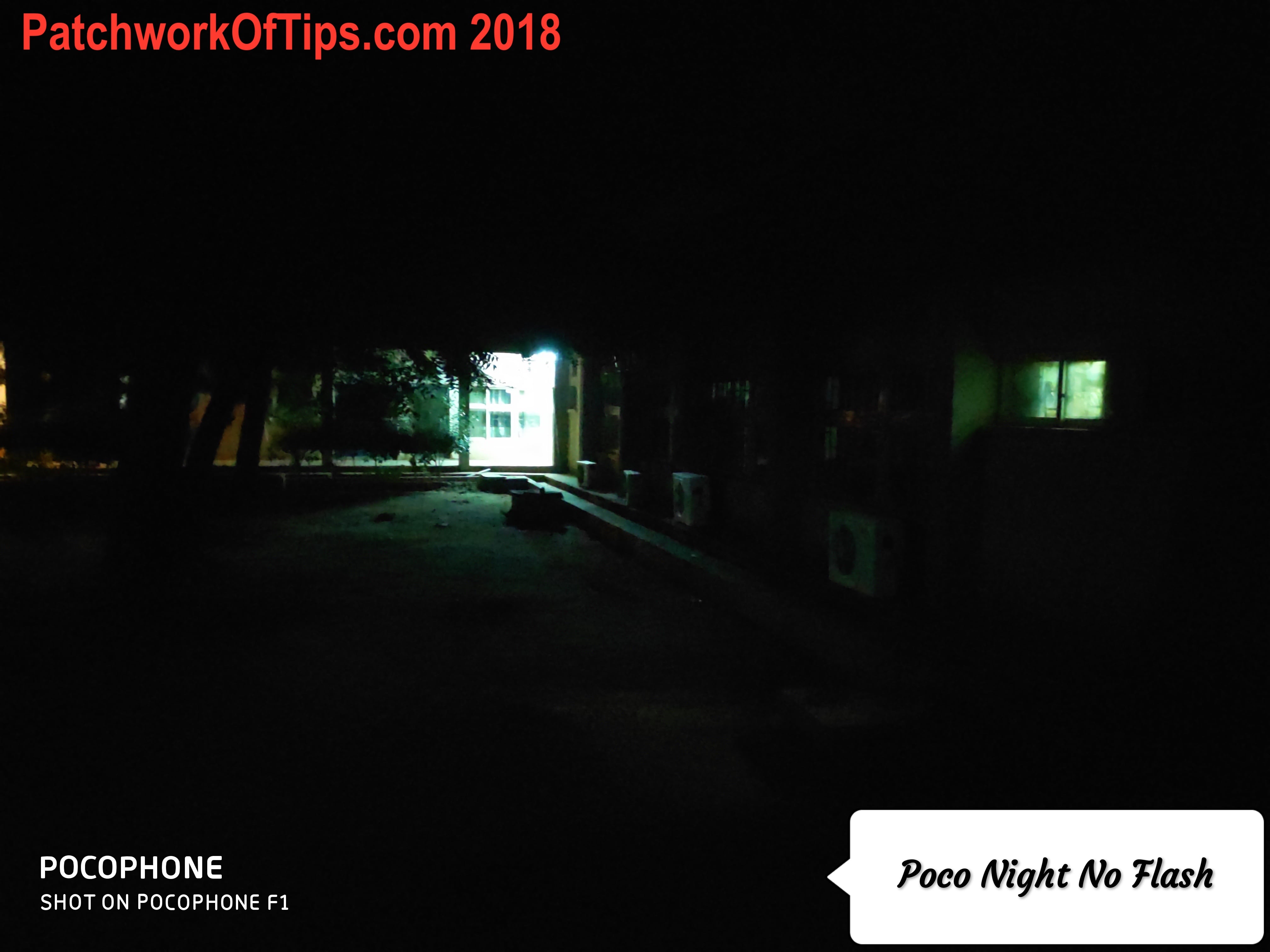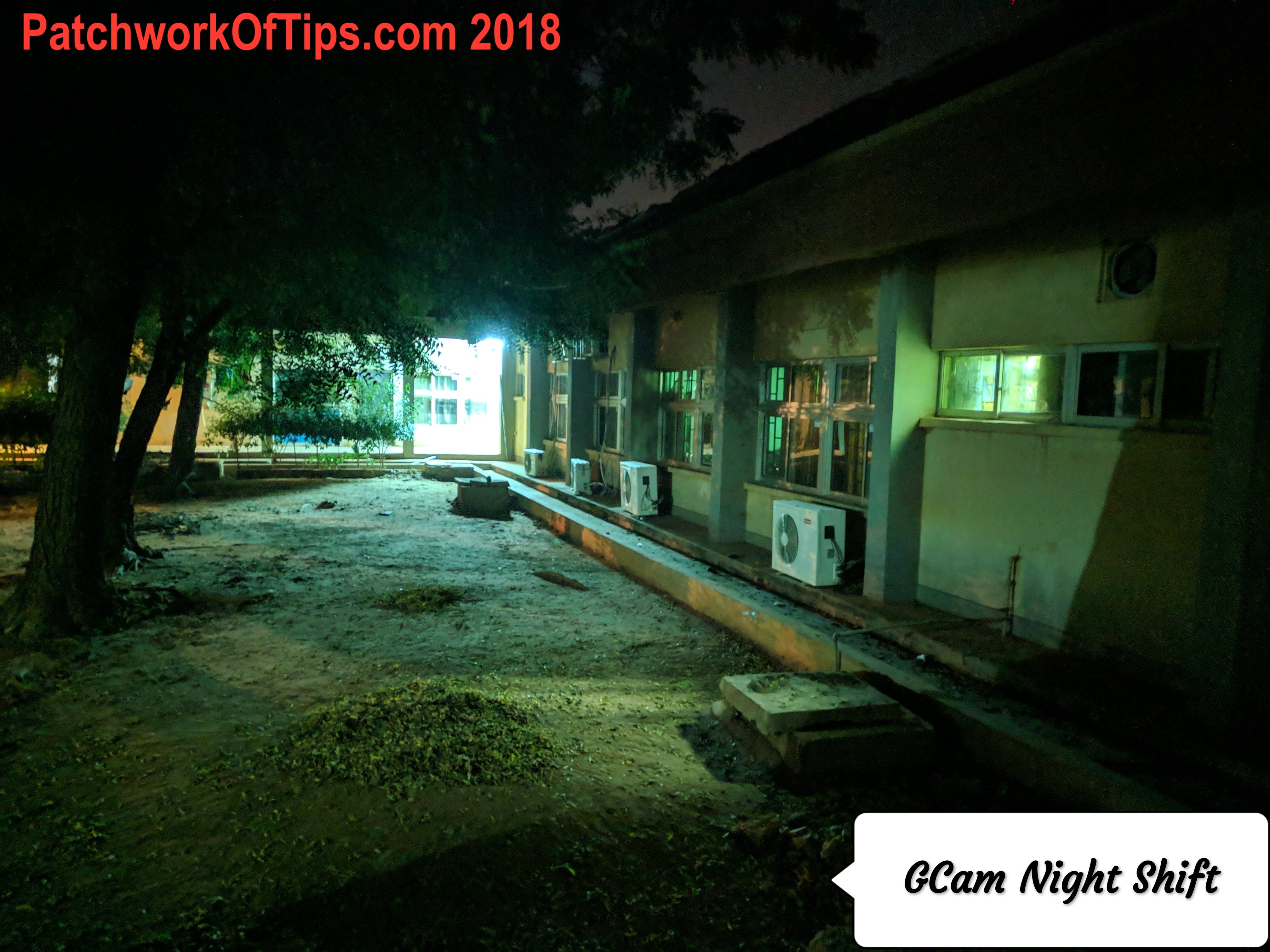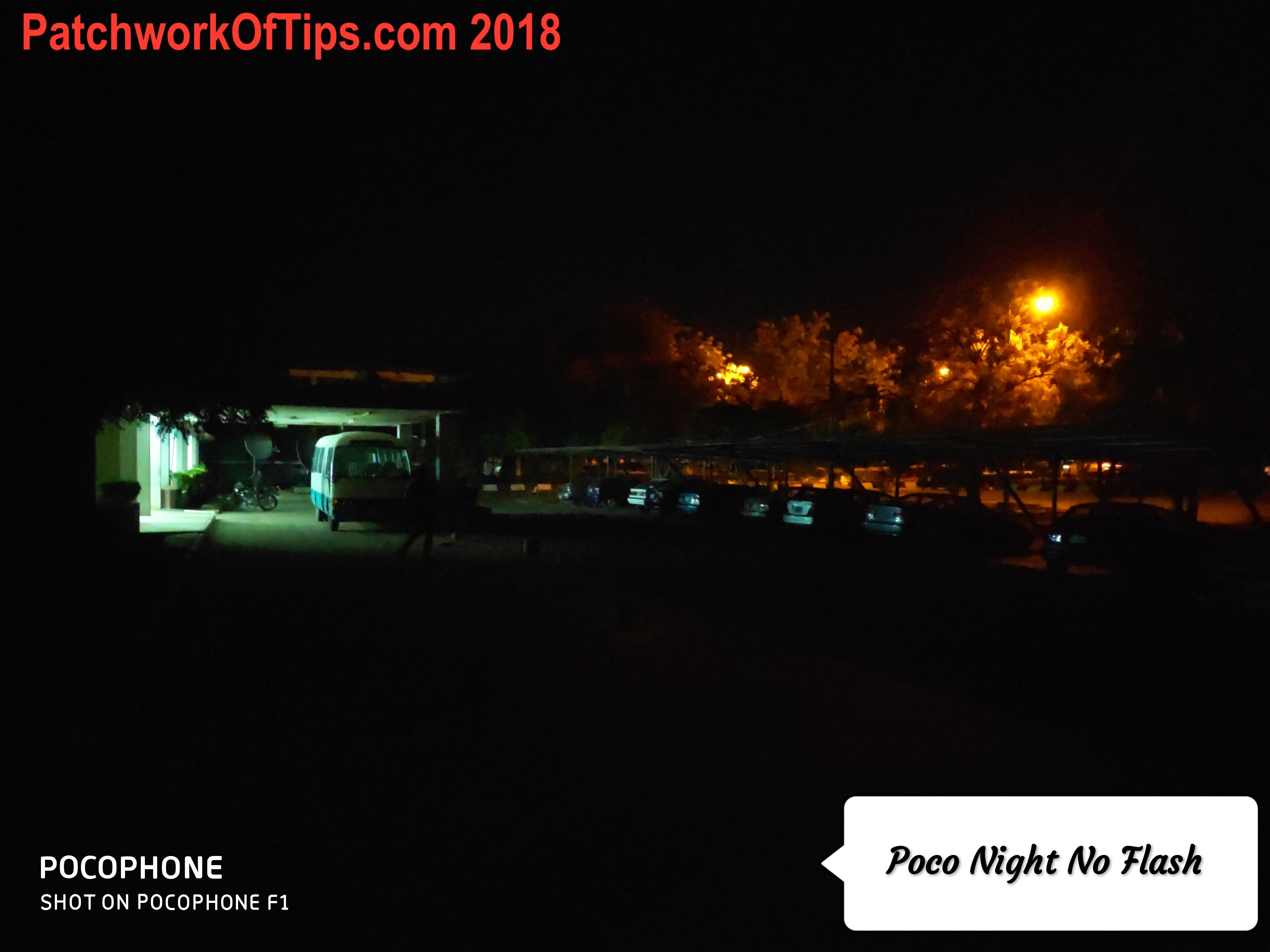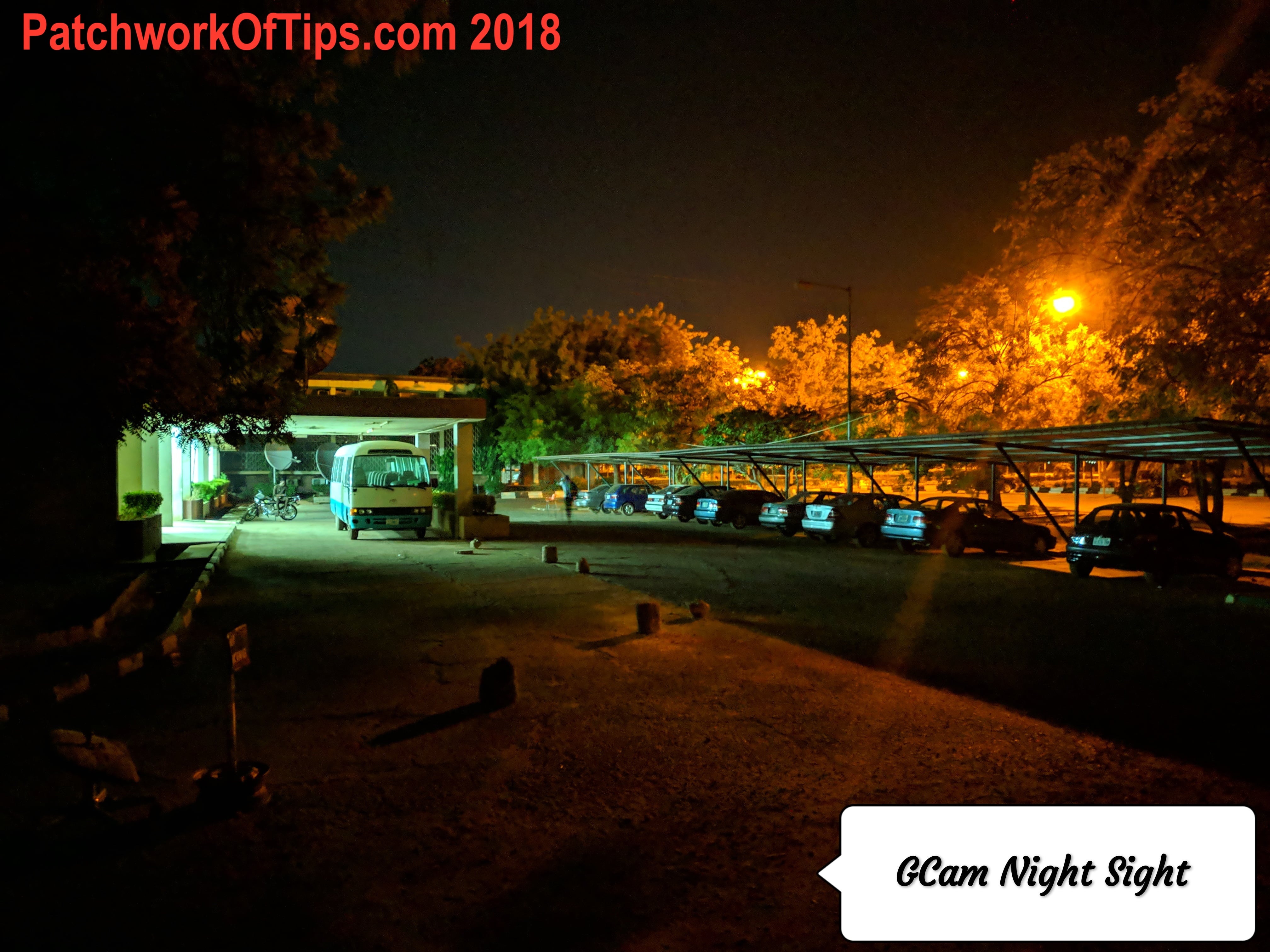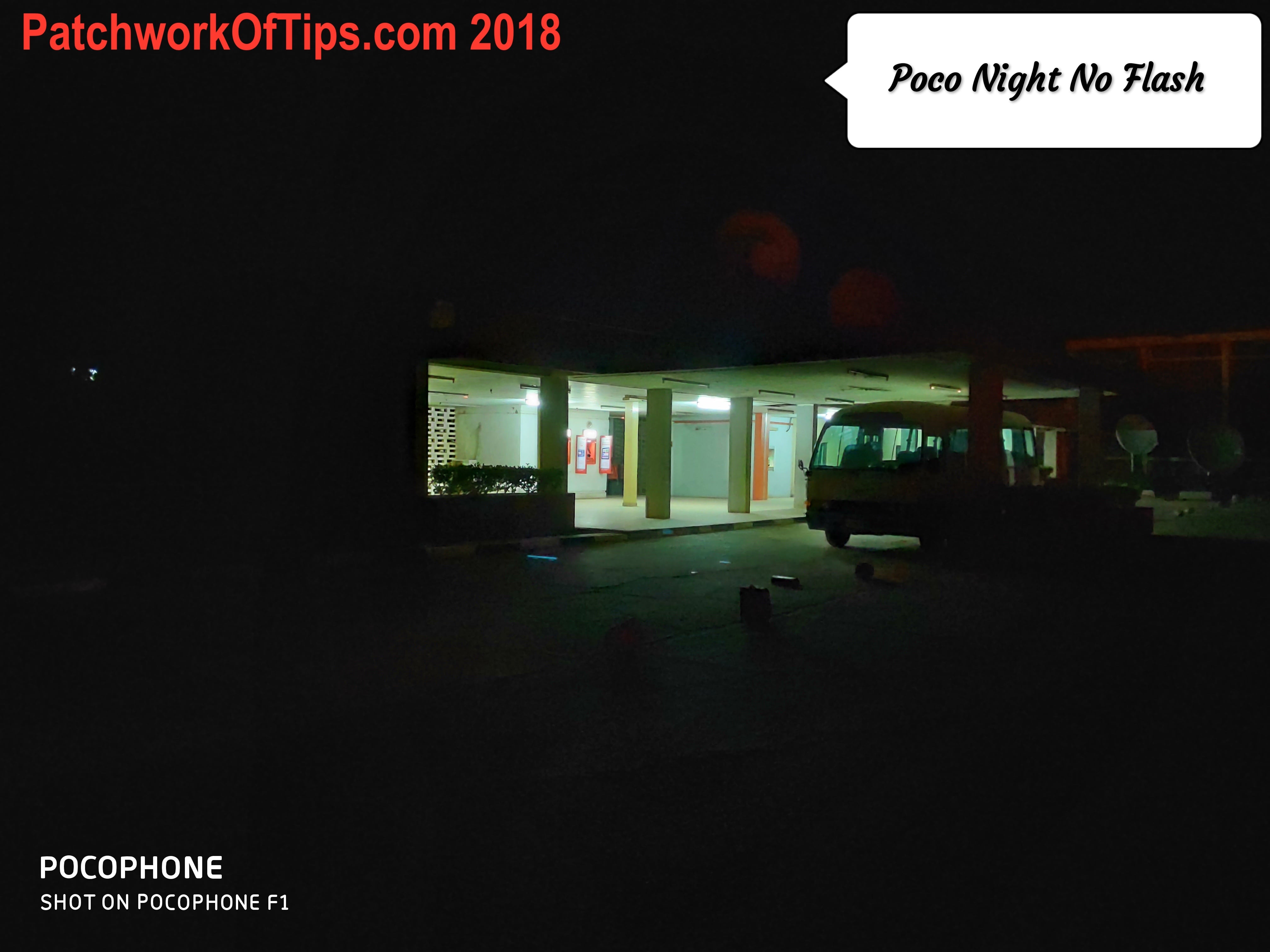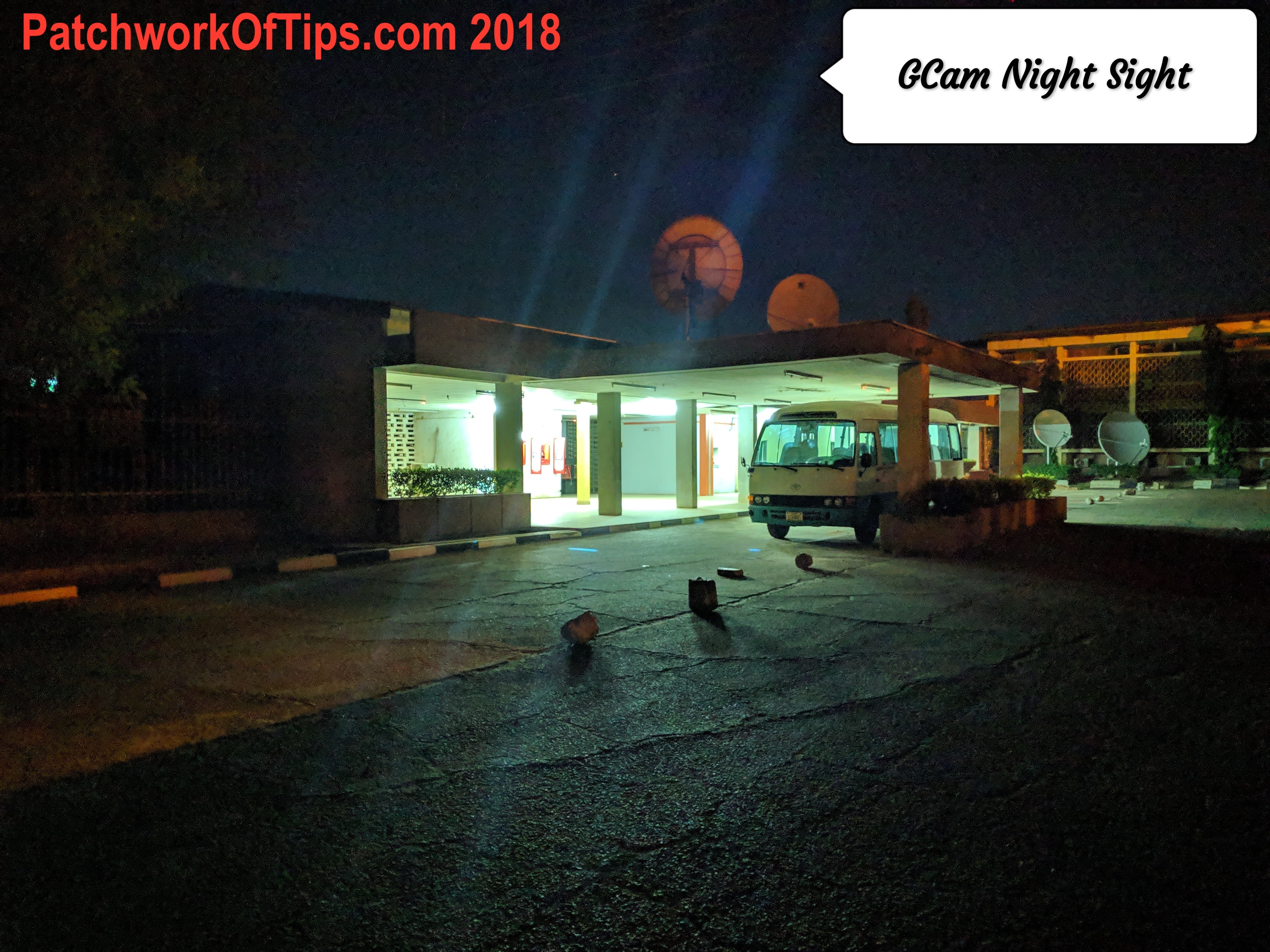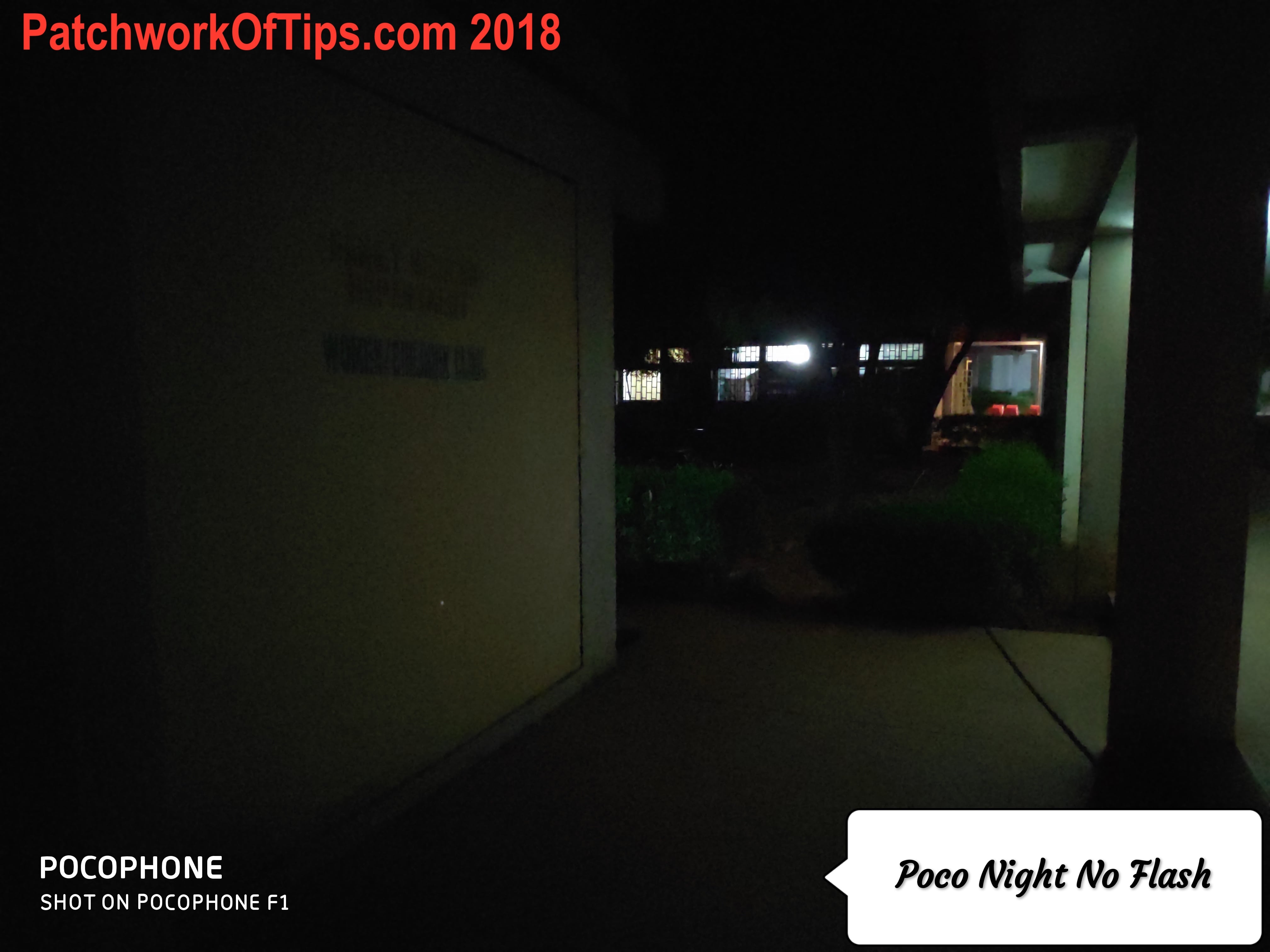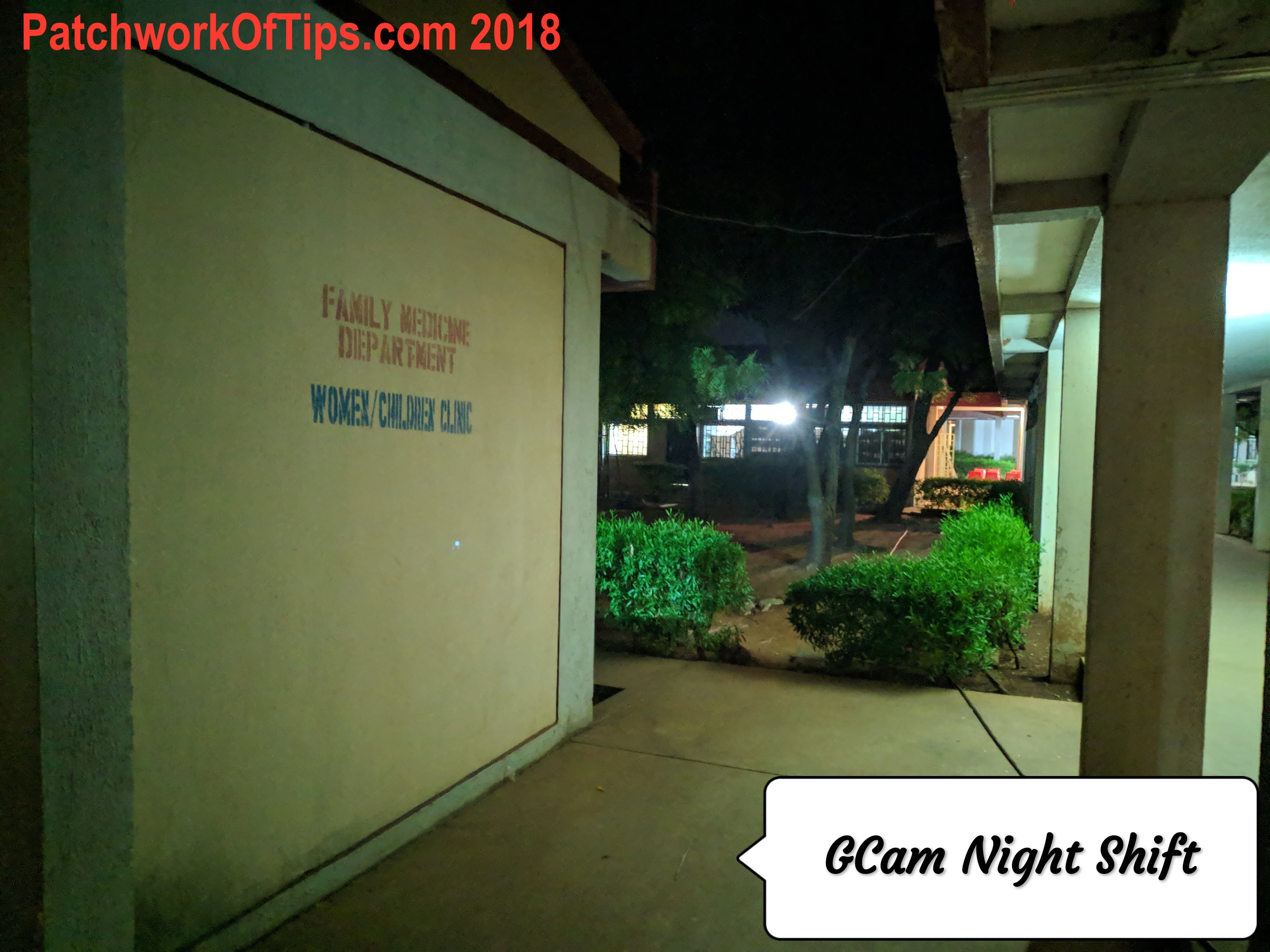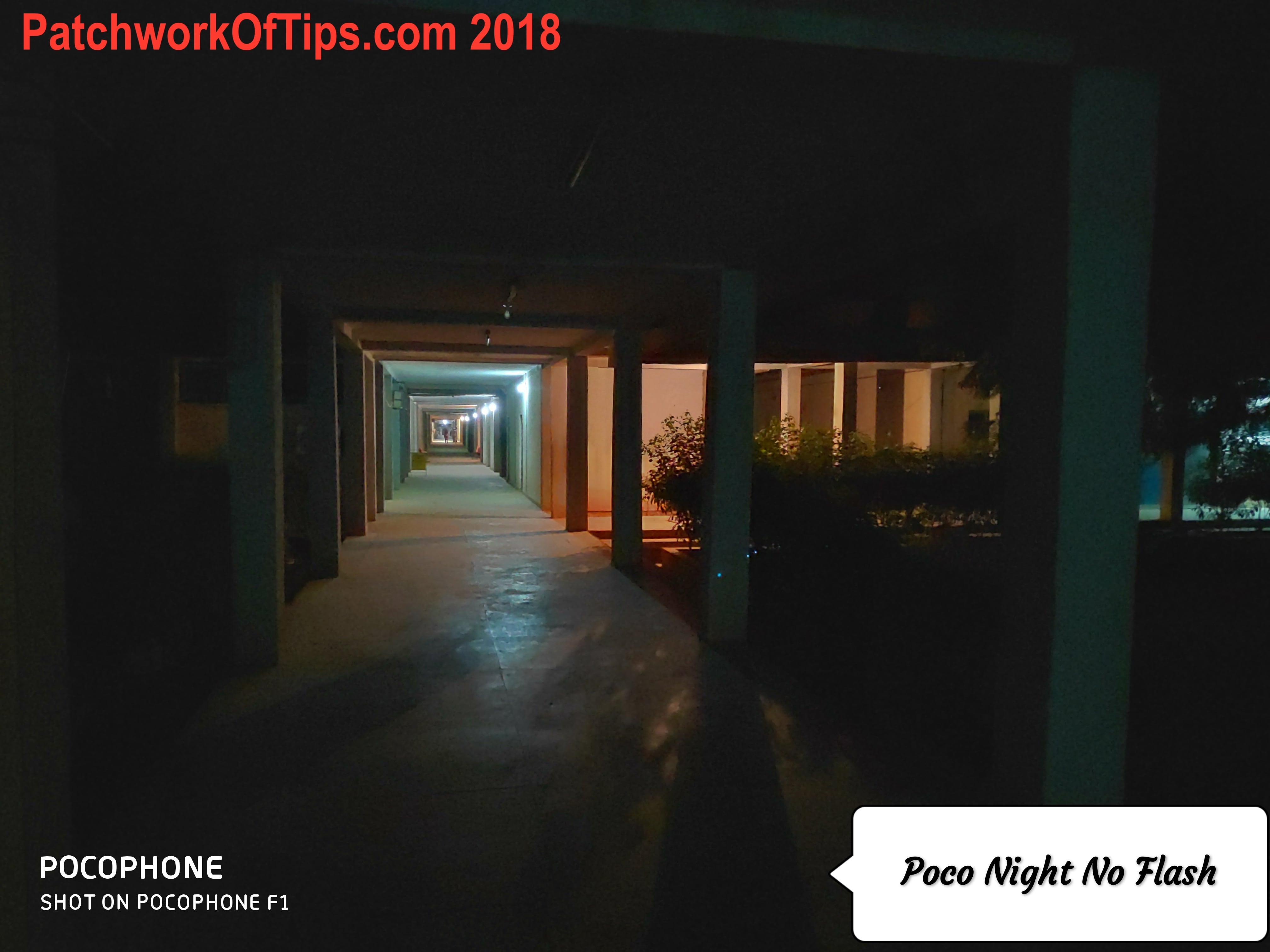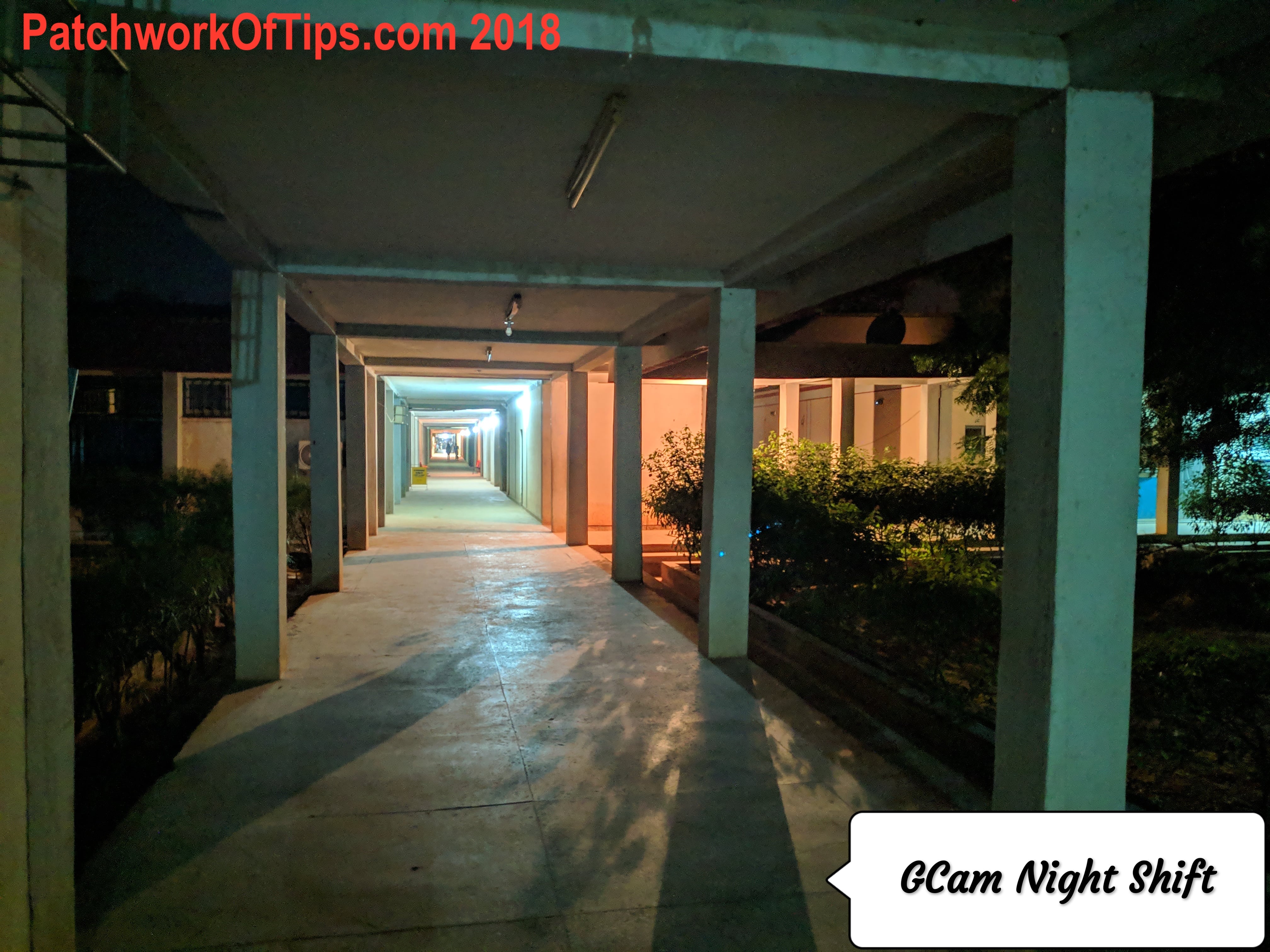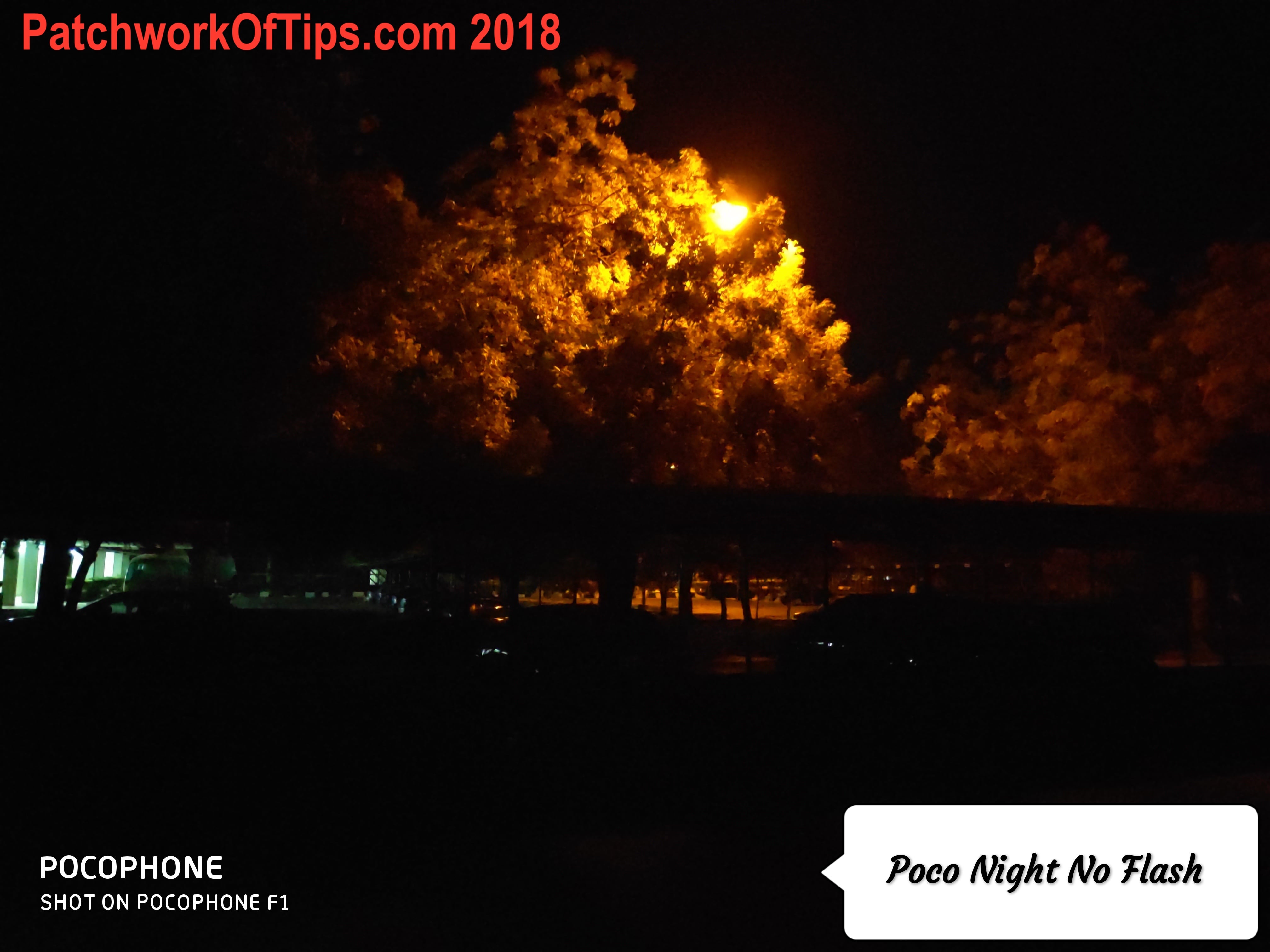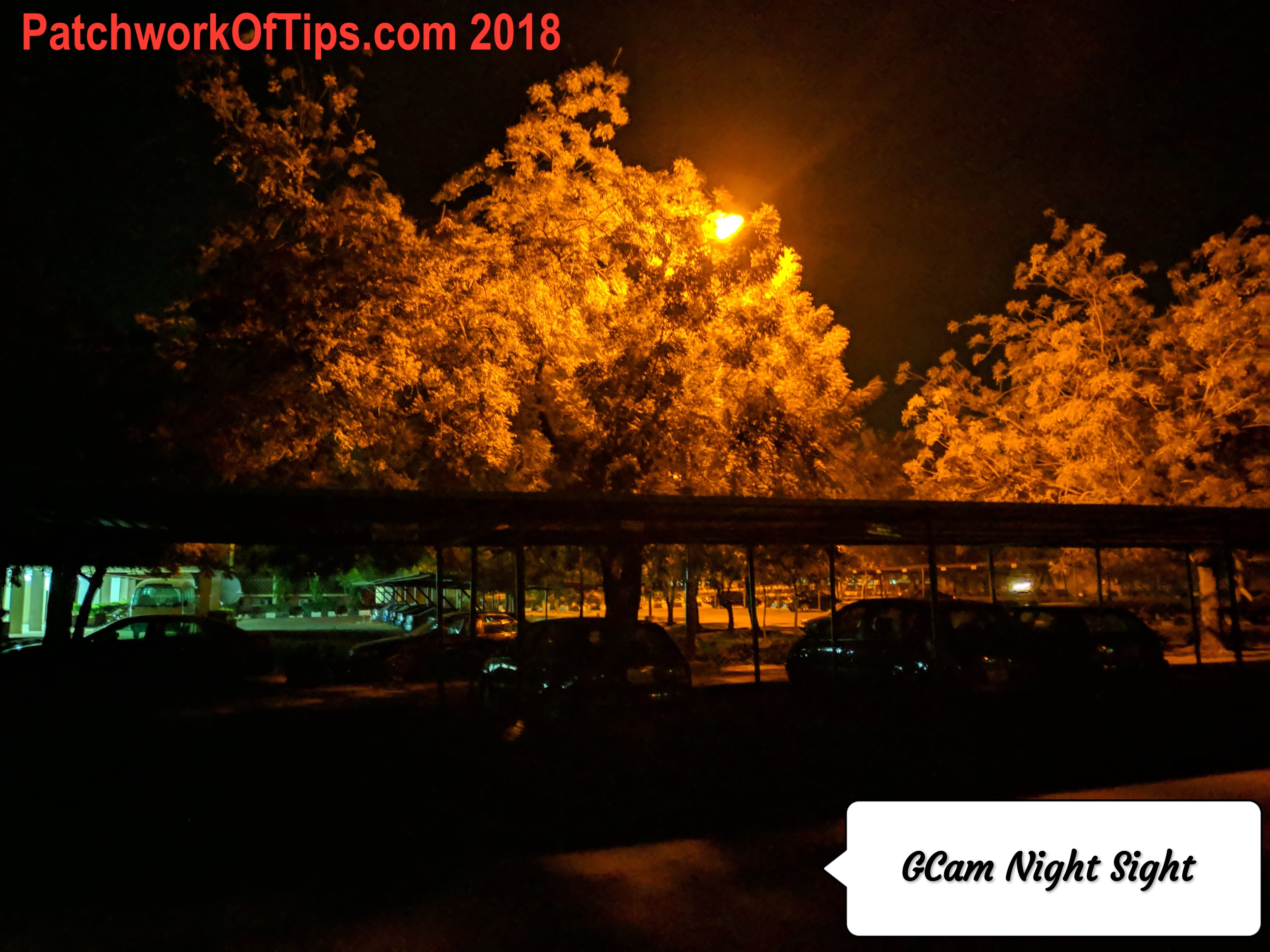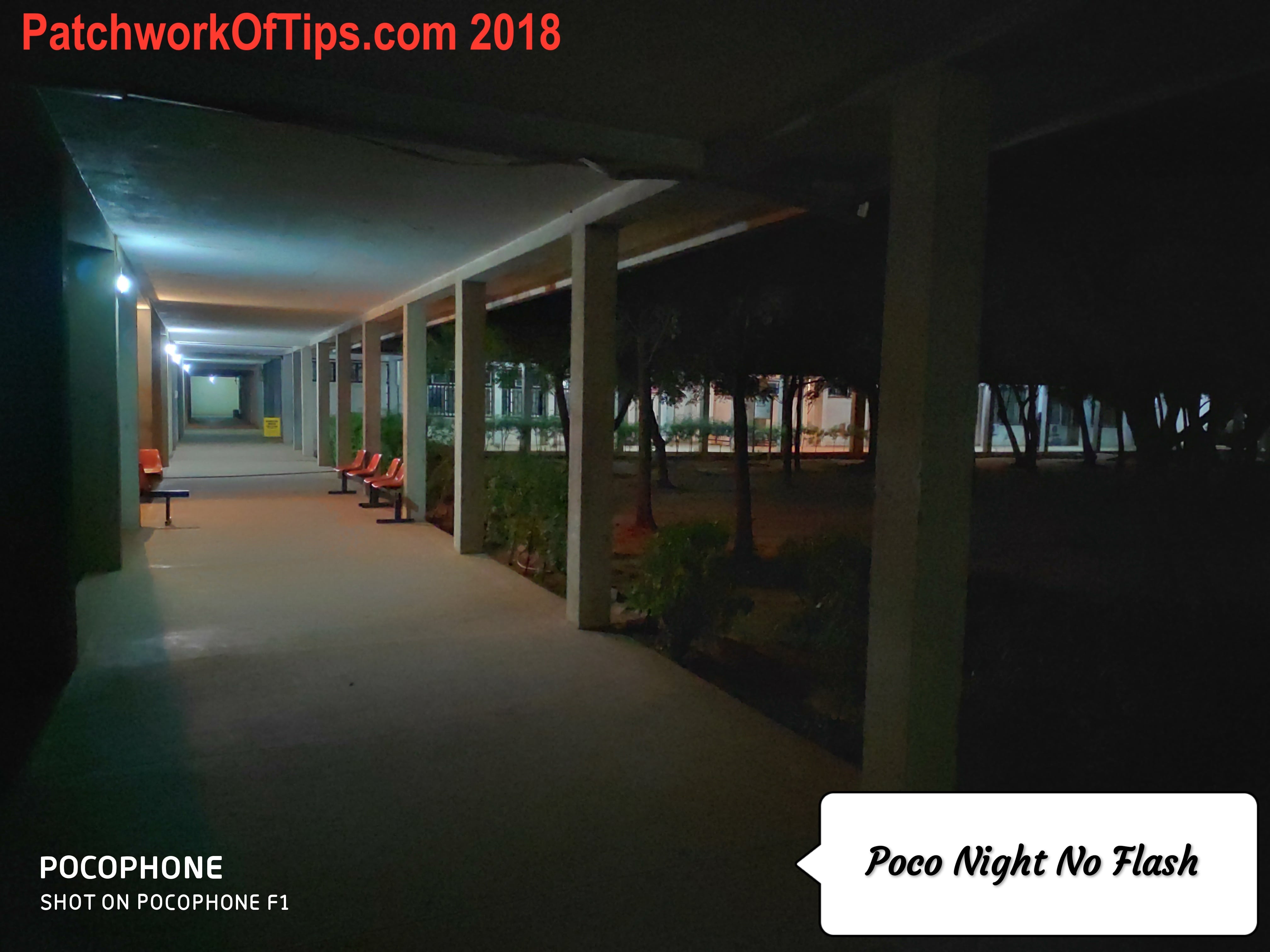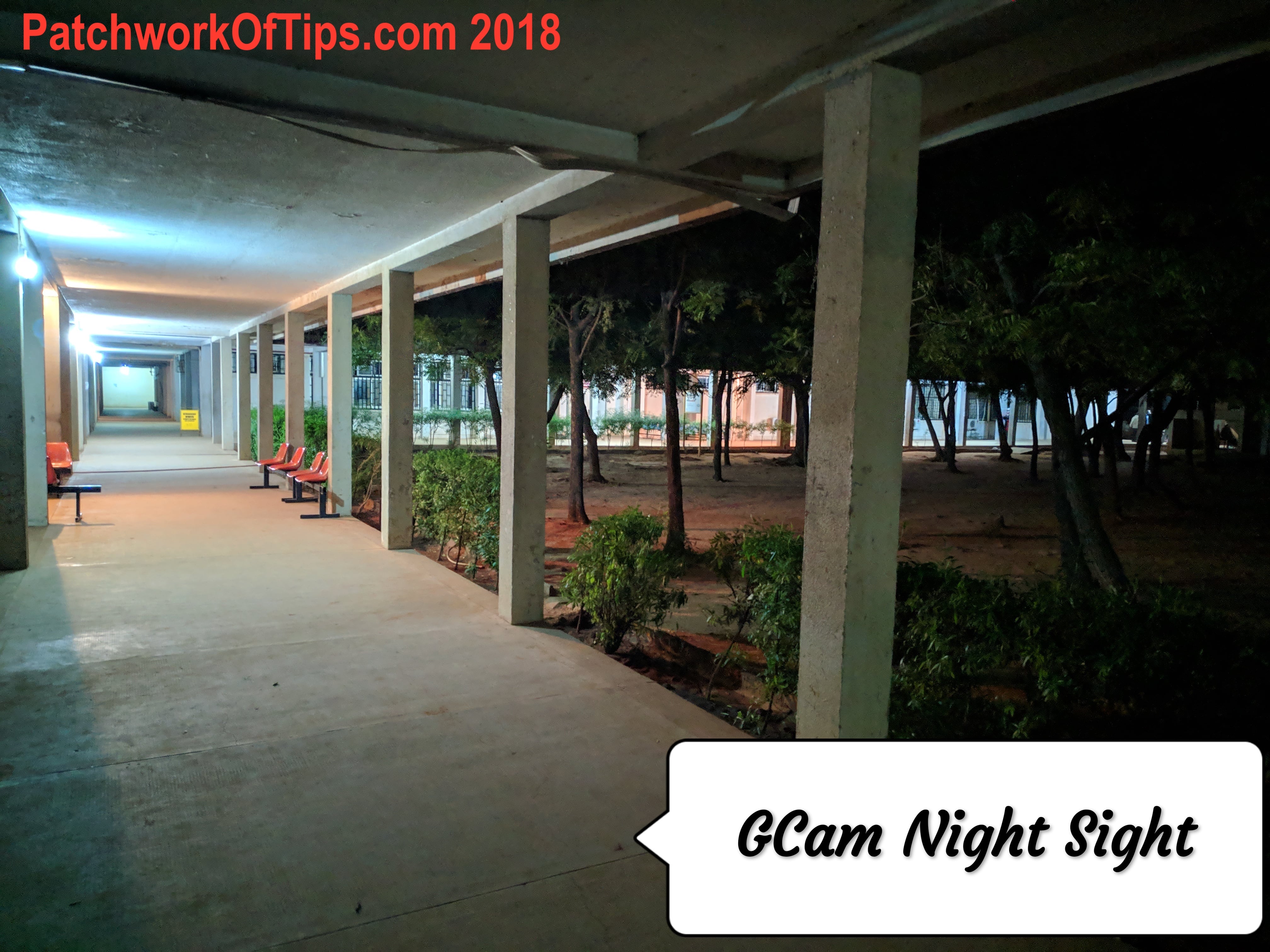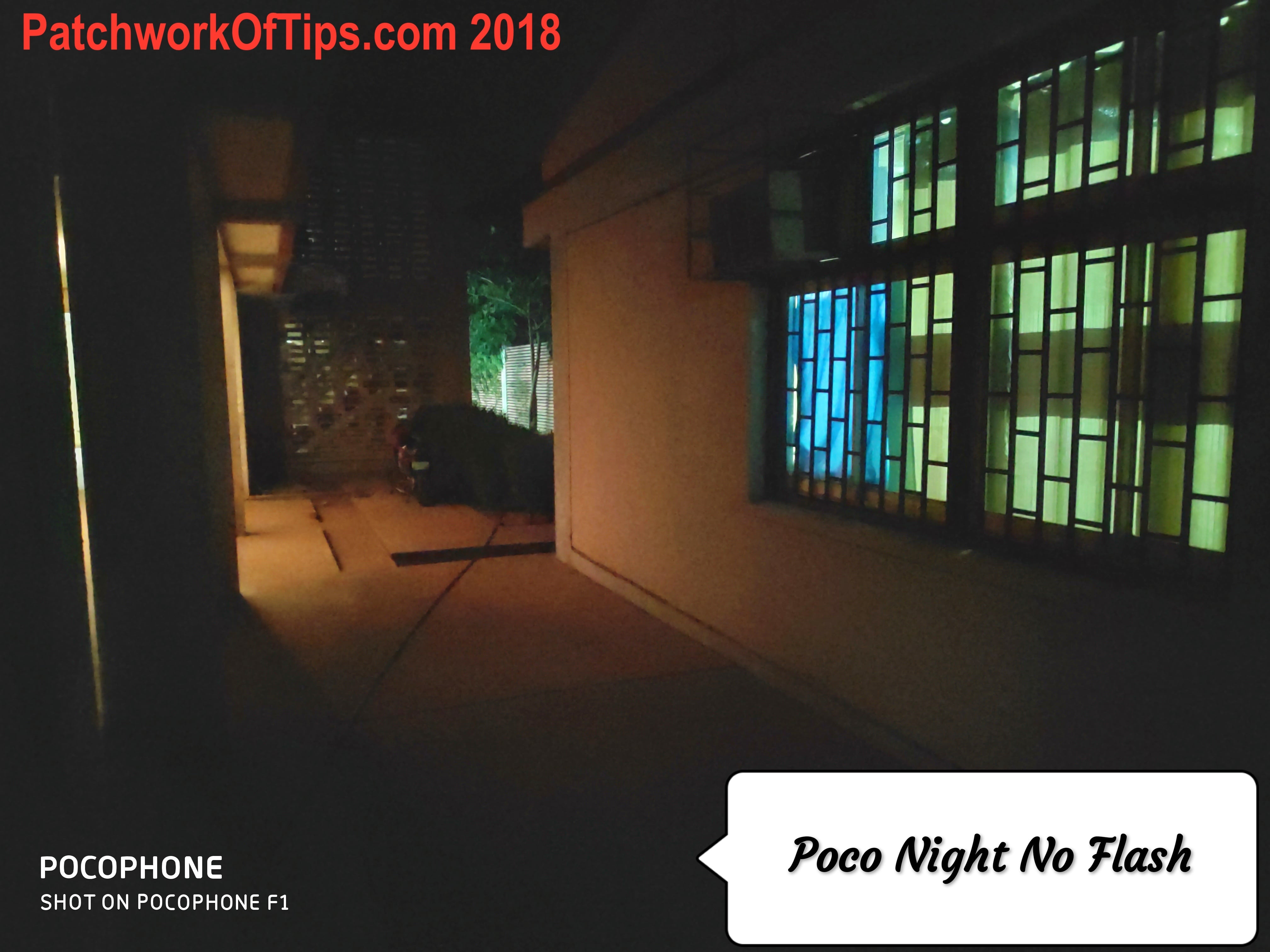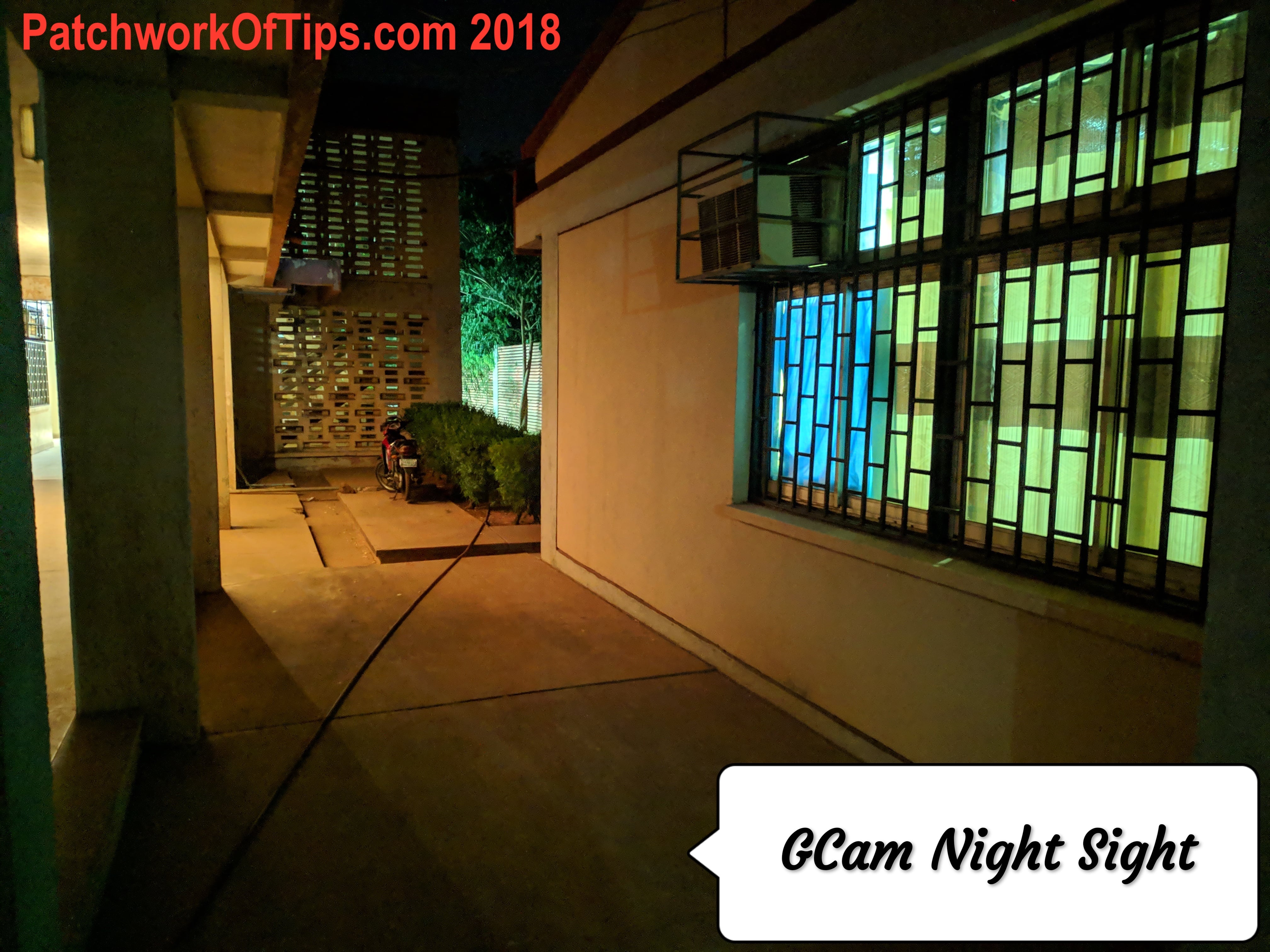 Indoors Low Light Stock Camera Vs Google Camera Night Sight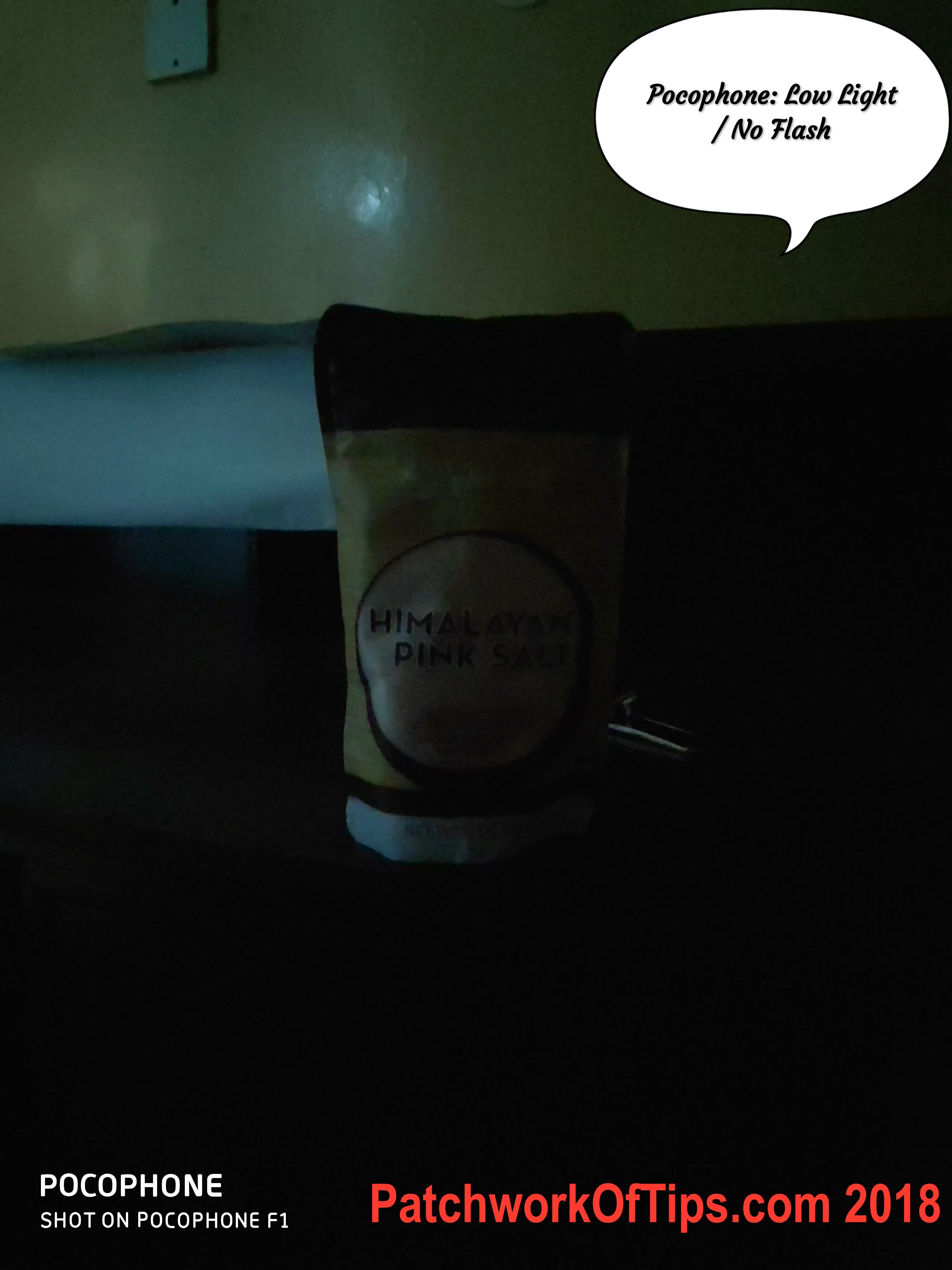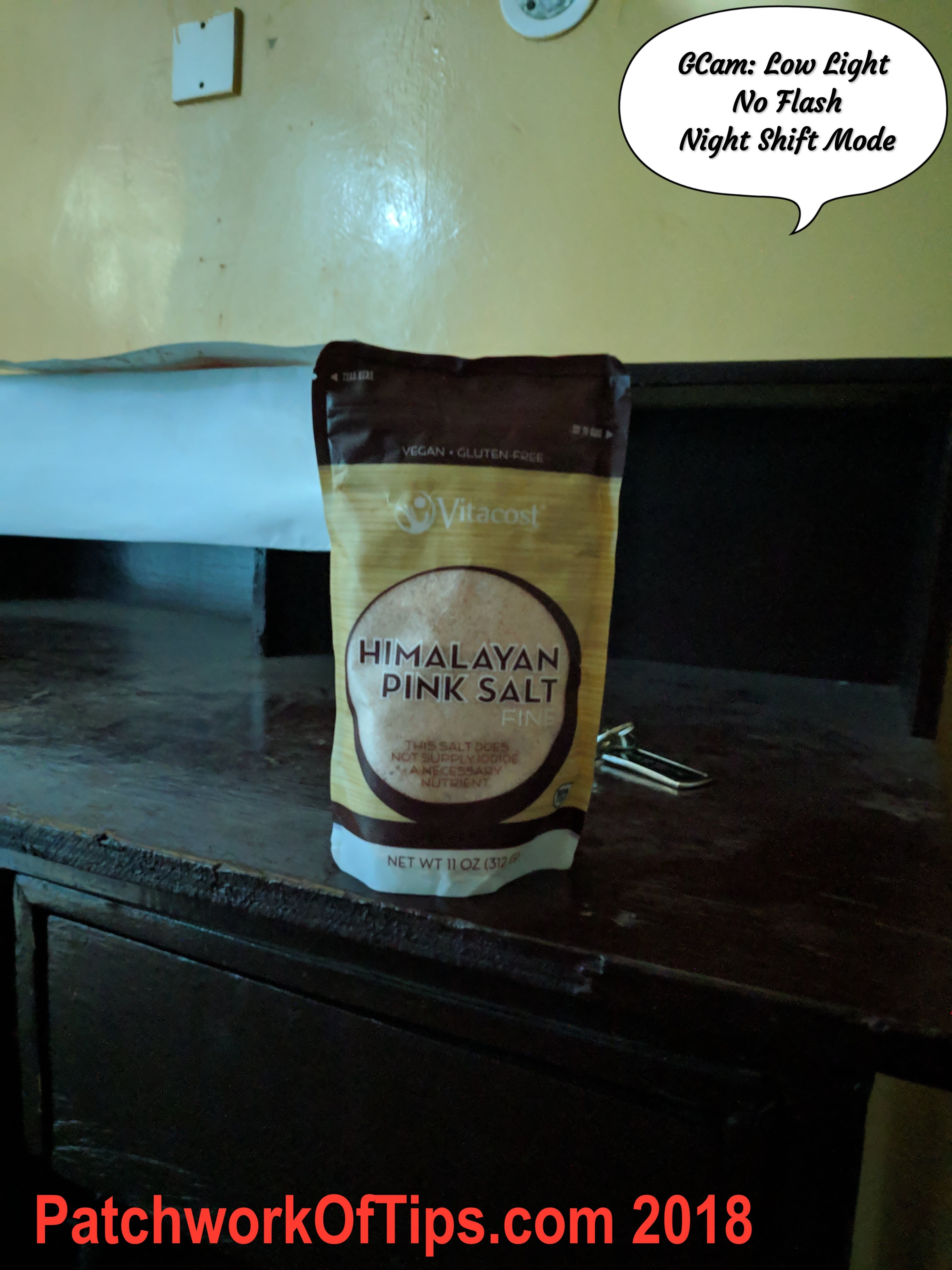 Daytime and Nighttime Selfie Samples
Beautify is completely turned off on my device but the stock camera still beautifies images a bit. I have no idea if it's a bug or if it's how the camera's software is meant to behave.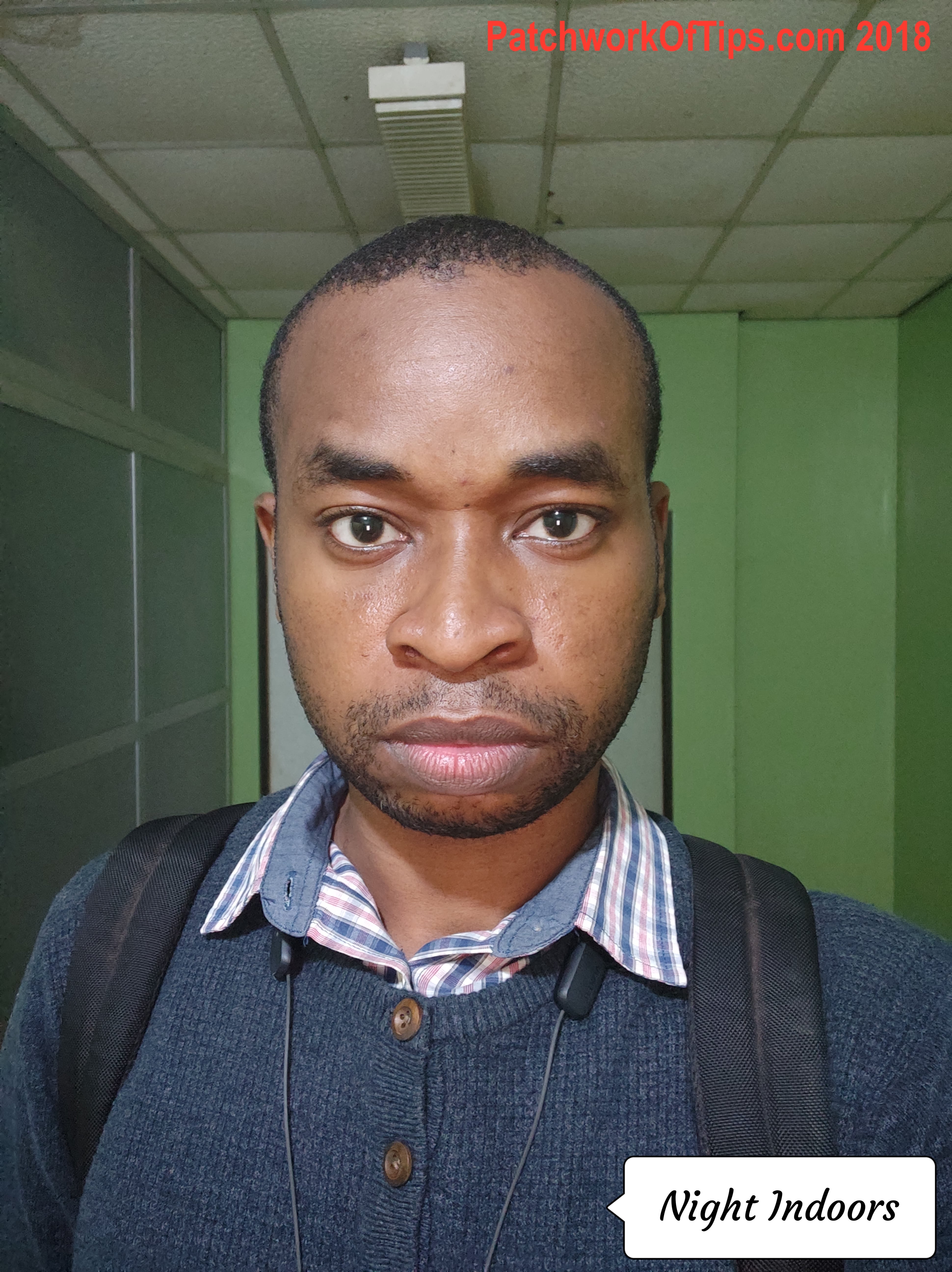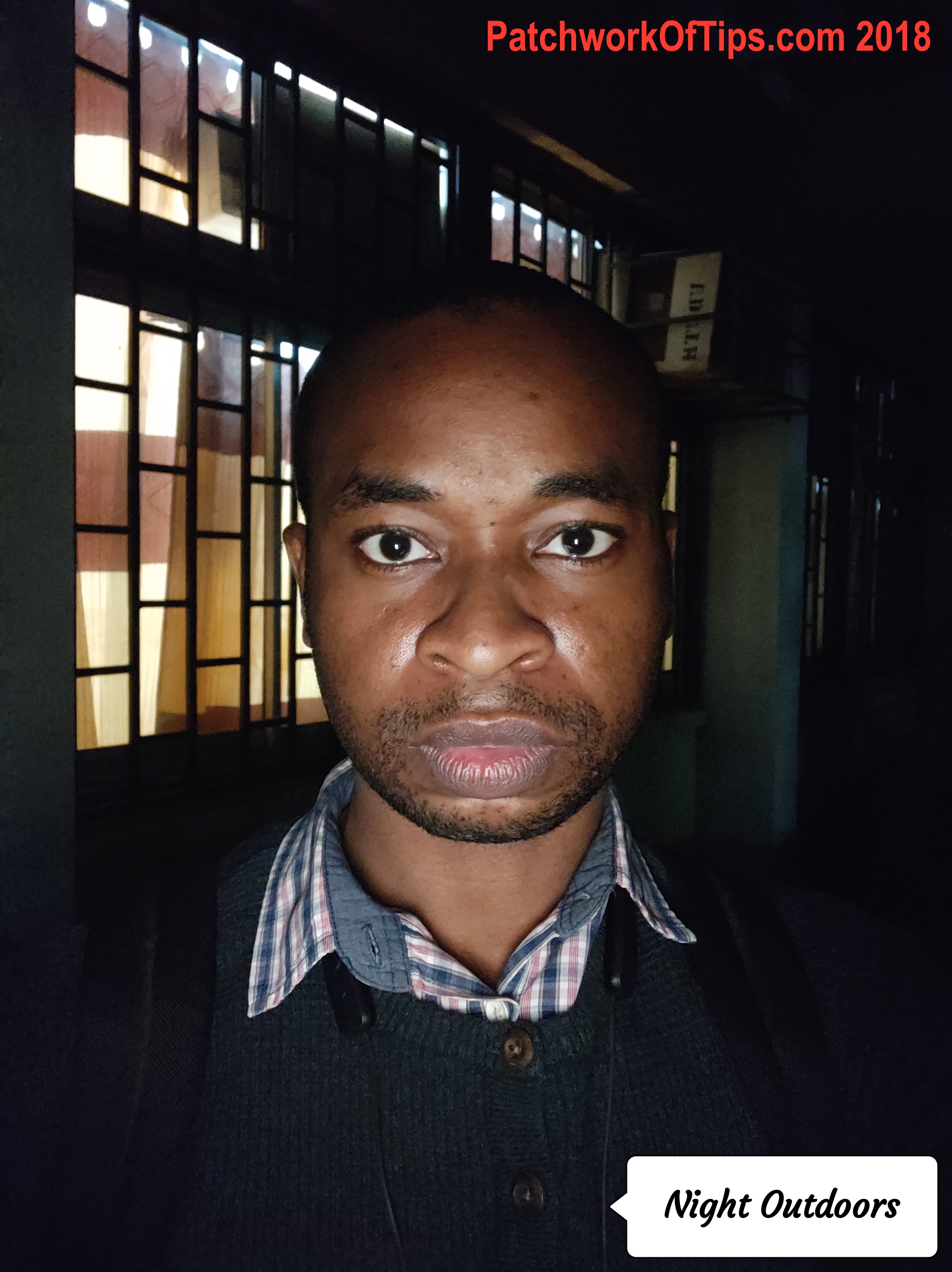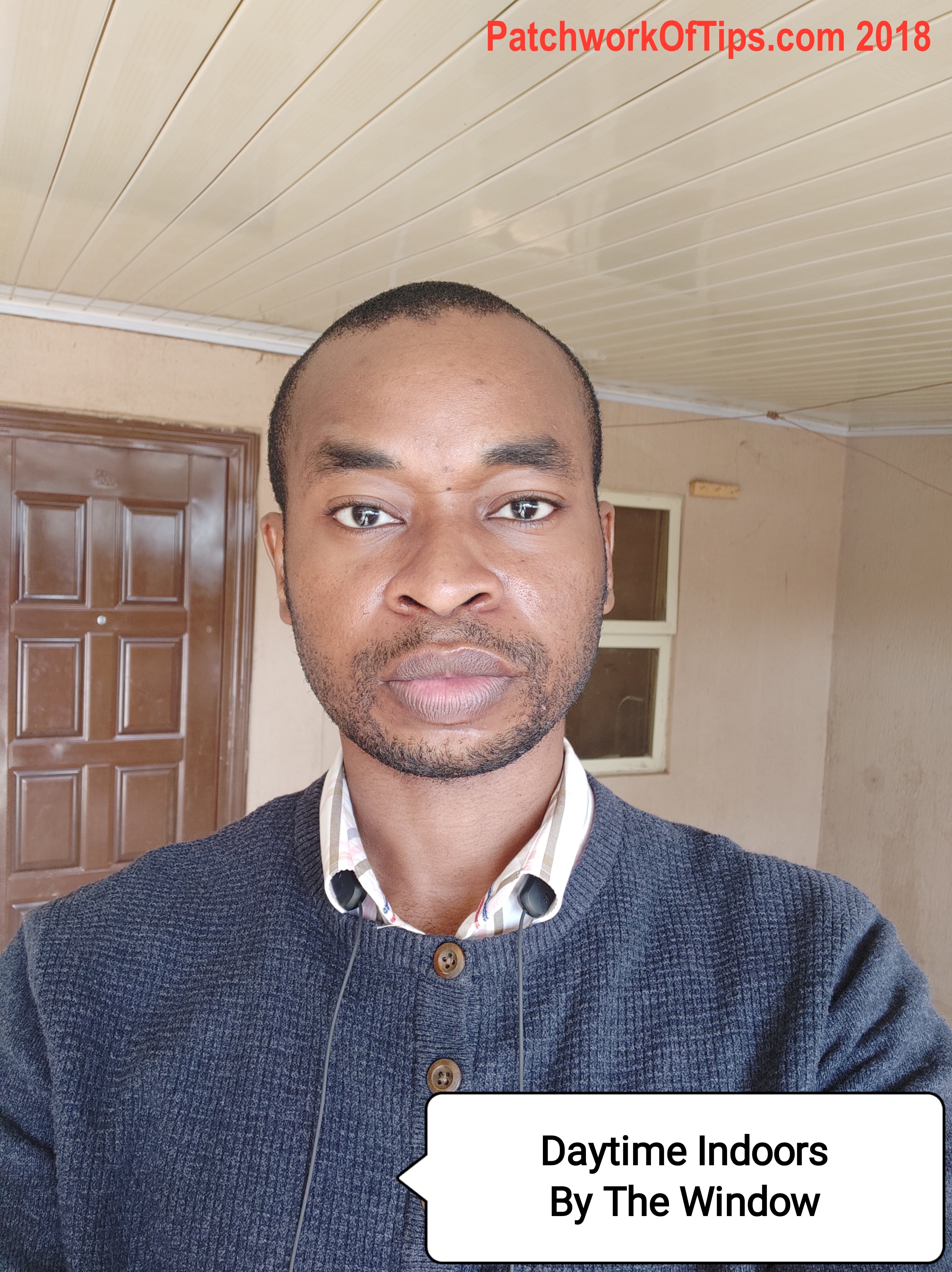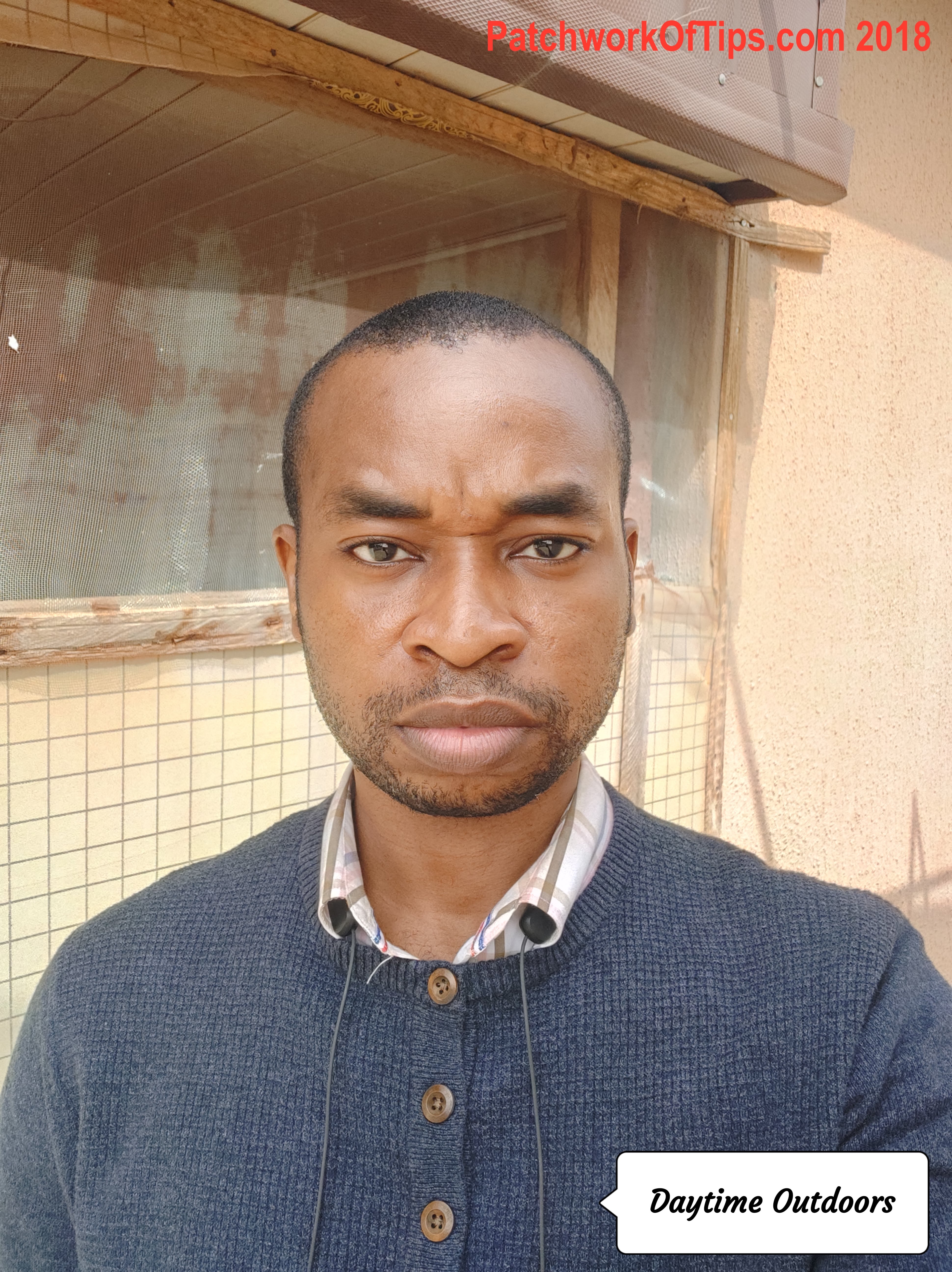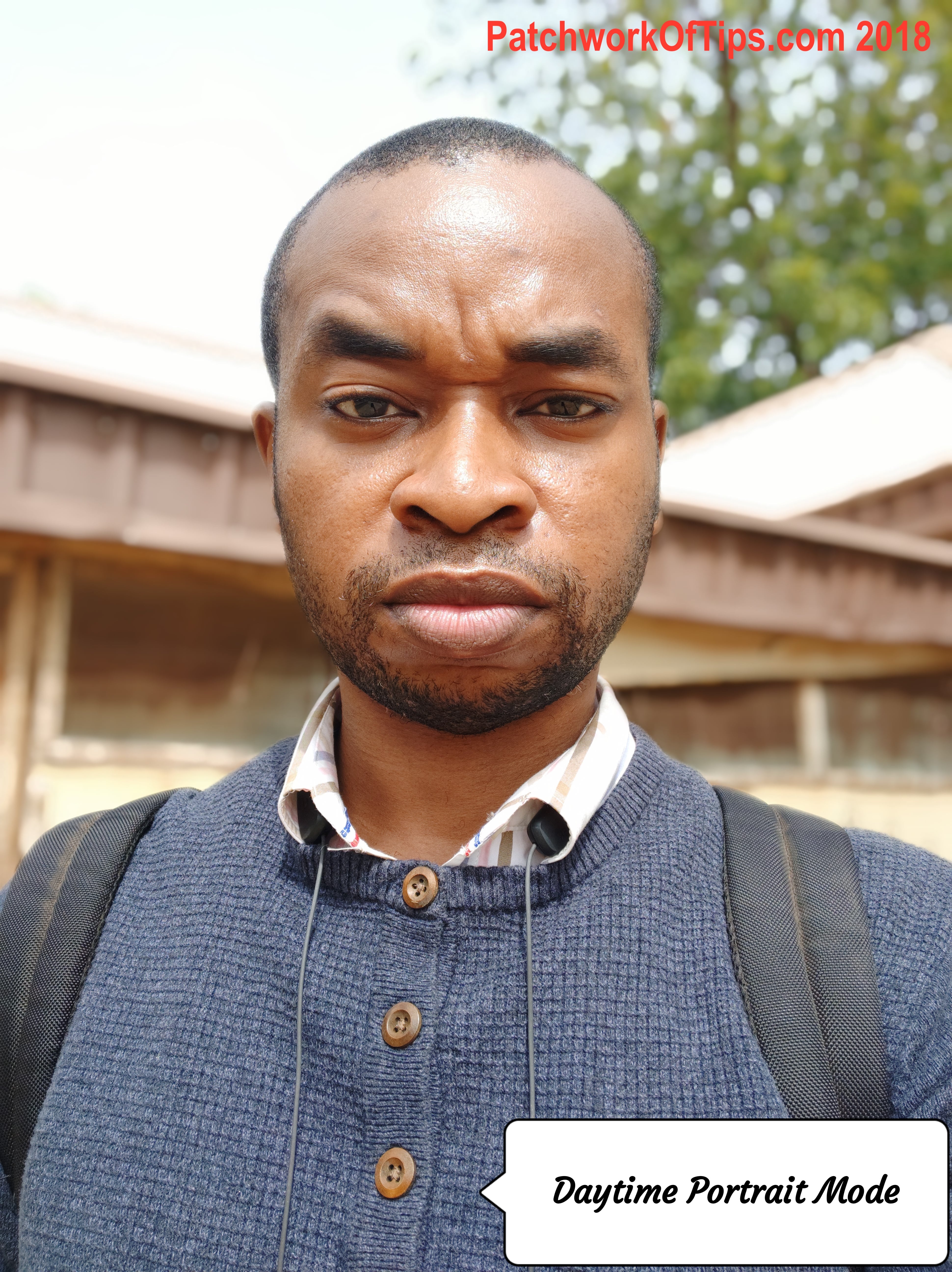 Google Camera Indoor Selfie Samples
https://www.instagram.com/p/BqUH3J7HnCm/
Conclusion
It's been a great experience with the Pocophone F1 and I look forward to the Pocophone F2. Some users have complained about the lack of NFC and infrared remote control but hey, you can't have it all for $300 and not everyone uses NFC by the way (I don't).
If you've got other questions about the device, do please feel free to leave a comment below.
Please rate & share this article to help others. Thanks
You'll also like: