Tecno Mobile has finally delivered on its promise to upgrade its Tecno Camon C8 to Android Marshmallow. Infinix Zero 3 users were promised a Marshmallow update this April and while we are quite anxious for it to drop, we are still 10 days away from the end of April.
In the mean time, I just discovered there's a small update that upgrades the device from XUI 1.Z.3.1 to XUI 1.Z.3.2. The update is yet to go live via OTA though. Source
The changelog is as follows
1. XUI updated to 1.Z.3.2.
2. Added gyroscope function.
3. Added screen recording function.
4. Added weather app.
5. Added shutdown confirm option.
6. Optimized mobile overheating during charging.
7. Improved system stability and performance.
While the update can be installed via OTA, SD card and XFlash, I went with the OTA option as it's the smallest file at just 45MB.
NOTE: To upgrade manually using the OTA update file, you have to be running XUI 1.Z.3.1. Also this is for advanced folks only. Regular users should just sit back, relax and wait for the auto OTA update to go live.
Step 1
Simply download the OTA file for your device.
For Infinix Zero 3 X552-A1-L-20160330, download https://bit.ly/1SzKDqa
For Infinix Zero 3 X552-B1-L-20160330, download https://bit.ly/1XgoocE
Extract the update.zip file inside the file you downloaded. Copy the update.zip file to your SD card.
Step 2
Shut down your phone and boot into recovery
Simply turn off your device and wait for a small vibration which confirms that it's completely off. Press and hold down the power button and Volume + button at the same time and let go only when the Infinix logo shows on the screen.
An android with a red triangle in the chest will come up with the caption; no command. Press down the power button again, tap the volume + button once and release the power button and that should take you straight into recovery mode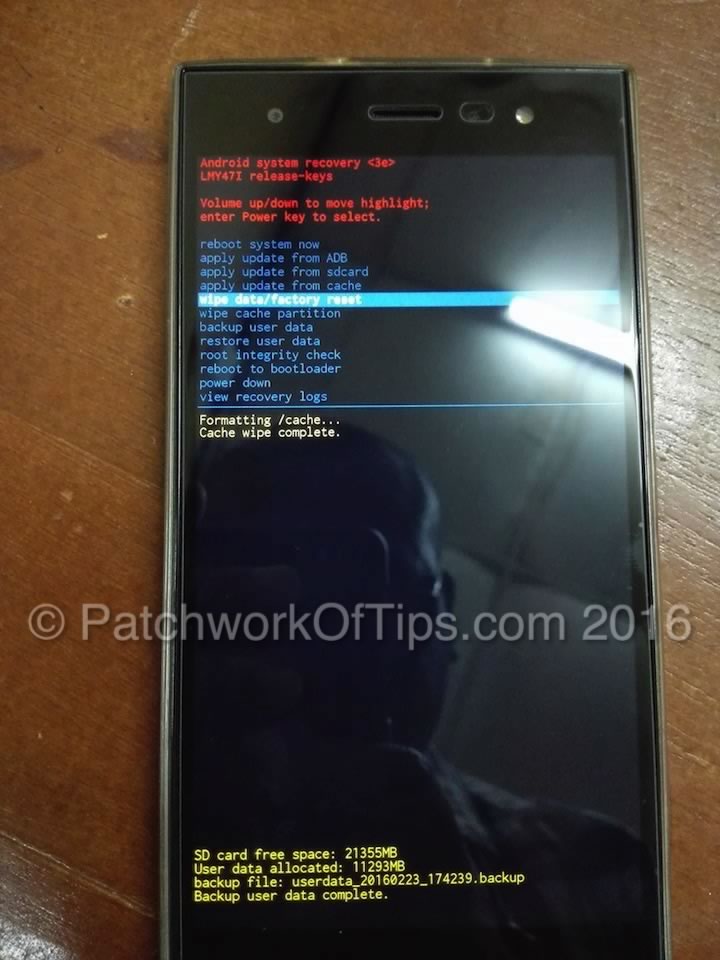 Once in recovery mode, I strongly recommend you backup user data first after which you go to Apply update from SD card and then select the update.zip file you stored in your SD card.
The update will begin immediately. It takes a while to complete though but afterwards you should be up and running XUI 1.Z.3.2. Before rebooting, I highly recommend you Wipe cache partition.
The reboot takes a while too depending on how many apps you have on your device as they all have to be optimized again.
So far, I haven't noticed any major bug with this update and the build number changed from the regular X552-H952-B1-L to X552-H952-BF1-L.
Now considering this update was released 5 days ago, I wouldn't be surprised if the Marshmallow release date for the Infinix Zero 3 is pushed to May, 2016.
Please rate & share this article to help others. Thanks
You'll also like: