UPDATE 4th August 2015: My Lenovo P70-A eventually started acting pretty erratic. I took out the memory card and a lil bit of normalcy was restored. Eventually I had to factory reset the phone to get it working fine again. I guess the 32GB limit is there for a reason. Some say it's a software limitation and I believe so cause the BlackBerry Z10 had a limit of 32GB before it was upped to 64GB after a firmware update.
=================================
32GB microSD card support is something I find normal on low range budget smartphones but for mid range and high end smartphones, I expect the minimum to be 64GB thus my shock when I found out that the octa-core Lenovo P70-A could only support microSD cards up to 32GB. Well while casually browsing the user opinion section of GSMArena, someone mentioned that he was using a class 10 64GB microSD card on his own but had to format it on PC first to get it working on the phone.
By default Windows OS doesn't support FAT32 format on external storage of 64GB and above. For those it supports NTFS and exFAT which unfortunately most android phones don't recognize thus to properly format your 64GB memory card in FAT32, you need a third party app.
NOTE: If you own a Mac, you could try the FAT32 format using Disk Utility. I personally went the Windows OS way.
Download and install EaseUS Partition Master 10.2. It's free but contains some add-on softwares which you can skip during the installation process.
Plug your microSD card into your computer and launch EaseUS. Locate your microSD card in the interface, right click on it and select Format Partition.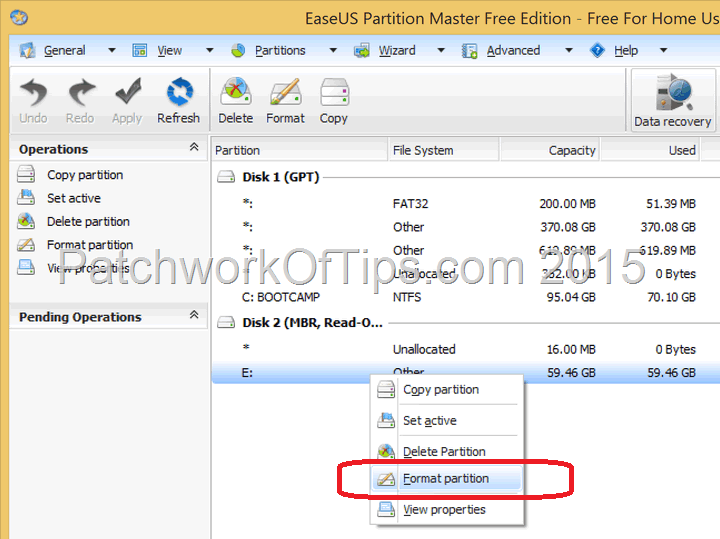 Enter a partition label of your preference, set the file system as FAT32 and the cluster size as 32KB then click OK
Your FAT32 format request should show up under pending operations in the sidebar. Click on Apply to begin the format process. Click Yes on the Apply Changes pop-up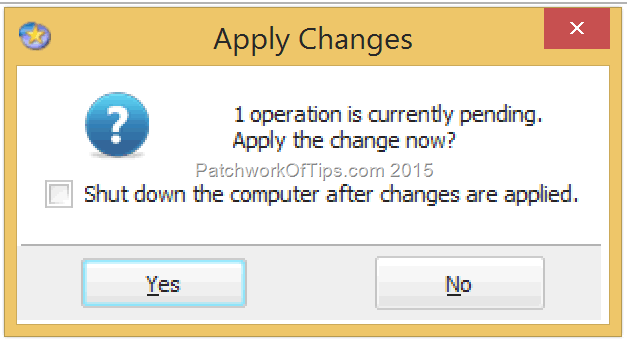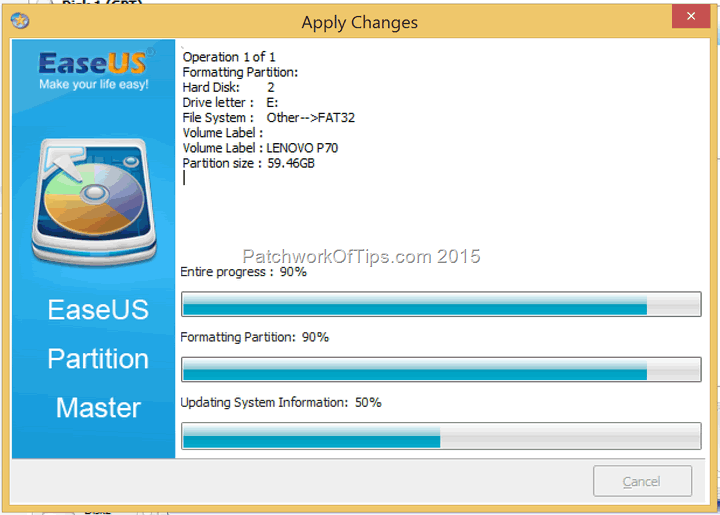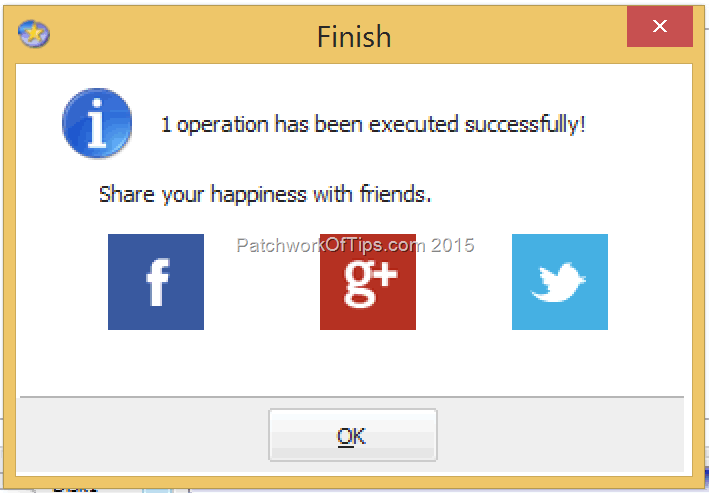 Viola! You have successfully formatted your 64GB memory card in FAT32 and can now use it on the Lenovo P70-A. This should work for other smartphones with the same microSD card size limitation but I'm not so sure. It's a risk worth taking though.
So far, I've had no issues with my Lenovo P70-A using a 64GB card. If any issues arise, I'd be sure to update this post.
Have a great day ;-)
Please rate & share this article to help others. Thanks
You'll also like: