Some of you are probably wondering what does a MacBook have to do with mobile data given that it doesn't come with a SIM card slot. lol. Well, I'm actually referring to sharing your mobile data plan with your MacBook via hotspot. The problem I've had with this in the past is that Mac OS tends to do some funny downloads in the background that before I know it, my mobile data plan goes down by half.
Enter Bandwidth+
Setup is pretty easy and you can easily monitor how much data you're using from the menu bar as shown below. The apps keeps a record of all the hotspots you have connected to and how much data you have consumed on each.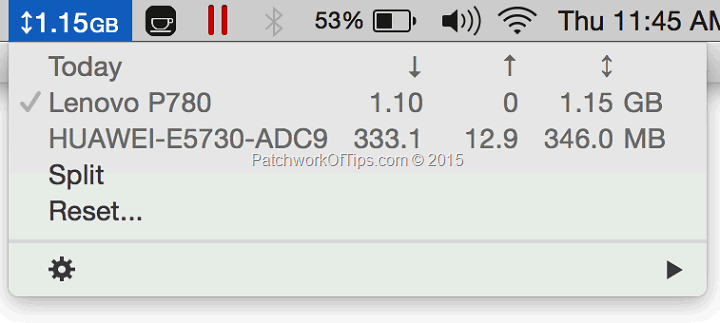 Under General tab of the Preference settings, you can set the app to start automatically each time you turn on your Macbook. It also allows you to specify what type of data you want directly visible in the menu bar.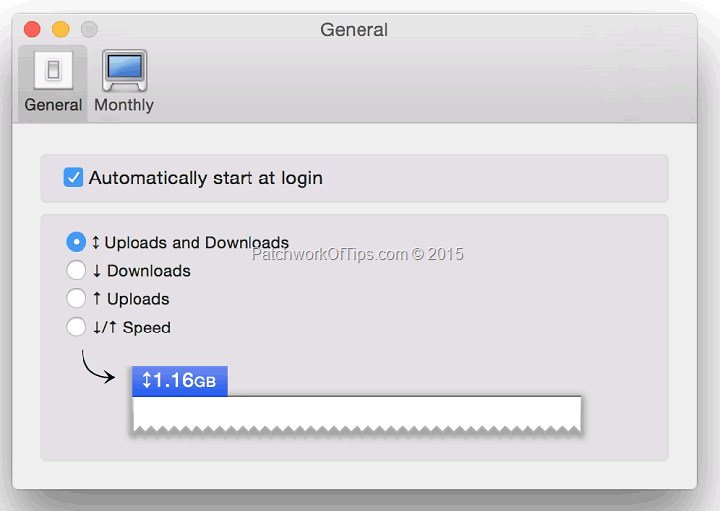 If you share your monthly mobile data plan with your MacBook regularly, Bandwidth+ allows to specify a monthly quota. You'll get an alert from the app once you hit this quota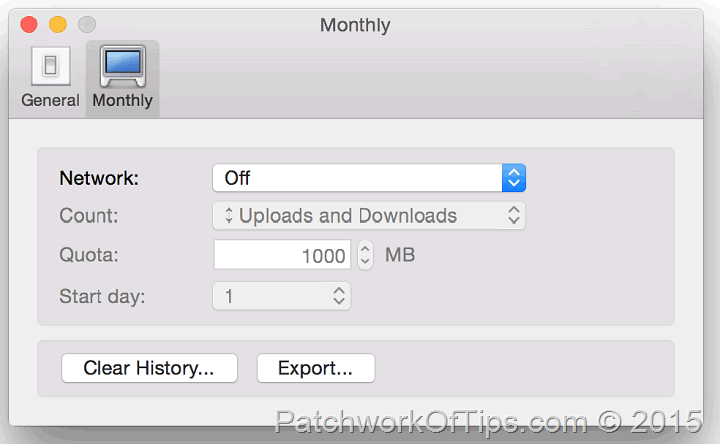 Finally be sure to deactivate automatic app and OS updates on your macbook by going to System Preferences >>> App Store and leaving it as shown below. This autoupdate feature is the major culprit guzzling your mobile data. Others may exist too depending on what apps you have running constantly in the background.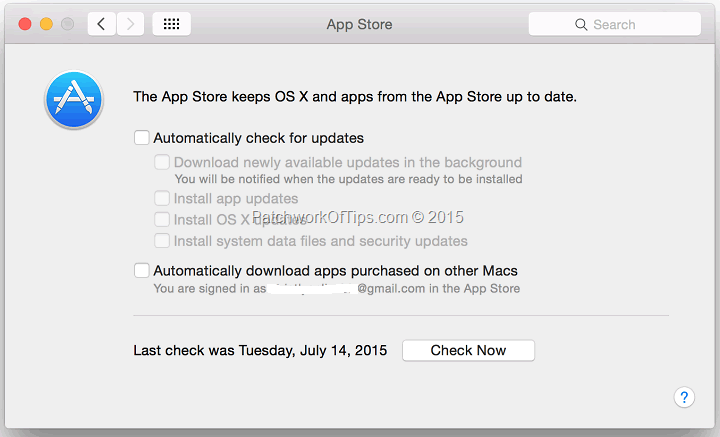 UPDATE 23rd July, 2015 7.30PM
Get Breakdown of Mobile & WiFi Data Usage Per App On Mac OS X
Thanks to Metamba for his comments and app recommendation. Here's another app that works better than Bandwidth+
It's called TripMode.
Unlike Bandwidth+, it allows you to restrict mac wide internet access to only apps of your choice. As you can see in the screenshot below, only Avast and Opera are allowed to access the internet and the app gives a break down of how much data each activated app has consumed and of course total data consumed per session.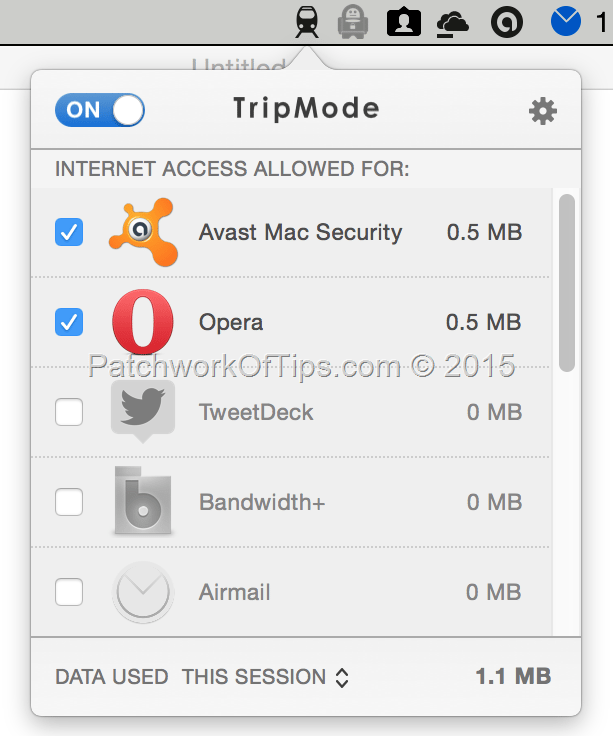 Unfortunately the app isn't free. It comes with a $7.99 price tag after a 7 day trial period. I can't believed I missed it when it debuted on sale for $5.
Compared to Little Snitch which I found too complicated, TripMode is the real deal and looks like I'll be shelling out $8 for it when the trial period is over. I just hope they plan on maintaining it across new Mac OS releases.
If you have $8 to spare (after 7 days of course), check out TripMode and if you don't, Bandwidth+ lives

Once again, thanks Metamba.
Please rate & share this article to help others. Thanks
You'll also like: