So yesterday, I showed you guys how to upgrade the firmware of the Aoson M33 and today we'll be looking at rooting the device in two ways. The first one is pretty simple but unfortunately didn't work for me and some other folks out there.
Let's go.
How To Root Aoson M33 Tablet With TPSarky VonDroid Root
Step 1
Connect your Aoson tablet to the computer and allow the drivers to be installed. If you get a driver not found notification, simply go to device manager and install the drivers for the Aoson M33.

If you don't know how to go about it, you can guide yourself with this tutorial: Driver – Install in Device Manager in Windows 8. The drivers can be found in the folder RockUsbDrivers. The x86 folder contains drivers for 32-bit Windows 2000, Vista, 7 and 8 systems while the x64 folder has the drivers for 64-bit computers.
Personally this didn't work for me at all, as my device maintained its yellow icon status under device manager
Step 2
Download and extract RKBatchTool 1.6 with TPSarky-VonDroid-Root. Open the TPSarky folder and launch TPSparkyRoot.bat
Follow the on screen instructions to root your device. Your device is expected to reboot three times before the root is completed.
That's all.
Now like I said before, this didn't work for me as I kept getting this error: adb is not recognized as an internal or external command, operable program or batch file.
Thus I tried another method as recommended by a SlateDroid forum member mmI78.
How To Root Aoson M33 Tablet With Moborobo and ZhuoDaShi
WARNING: I stumbled on the first step in this method by trial and error. I will not be held responsible should something go horribly wrong with your computer or tablet.
Step 1
Download and Install Samsung Kies, Moborobo and ZhuoDaShi then reboot your computer.
Step 2
Connect your Aoson M33 to your computer then go to Device Manager via Control Panel or you can just search for it via the Start menu or Charms bar. As shown below, Aoson M33 has a yellow icon beside it meaning that some drivers are missing. Right click on it and select Update Driver Software
Select Browse my computer for driver software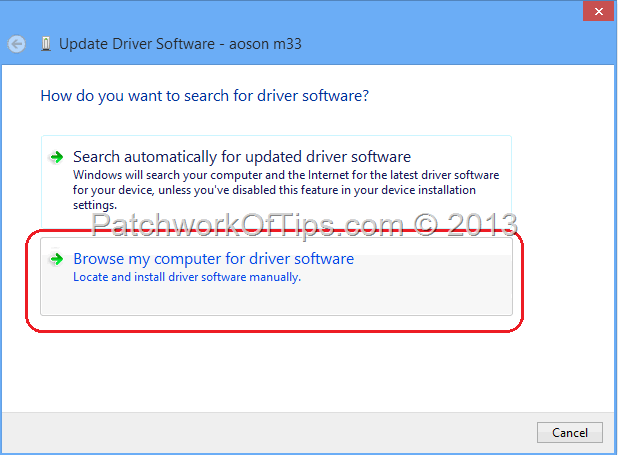 Select Let me pick from a list of device drivers on my computer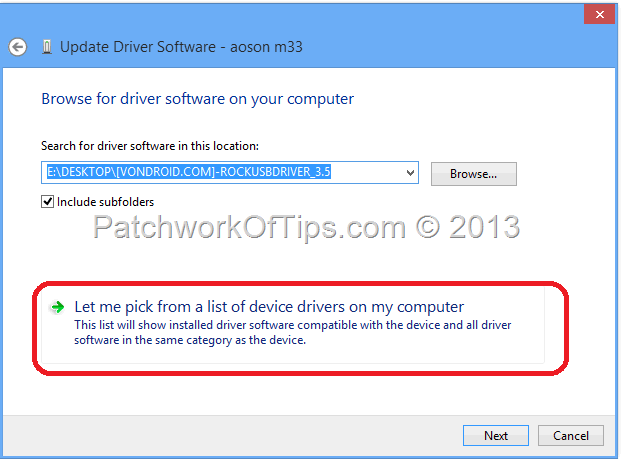 Select ADB Interface. If you don't see ADB Interface, simply choose the Android Device option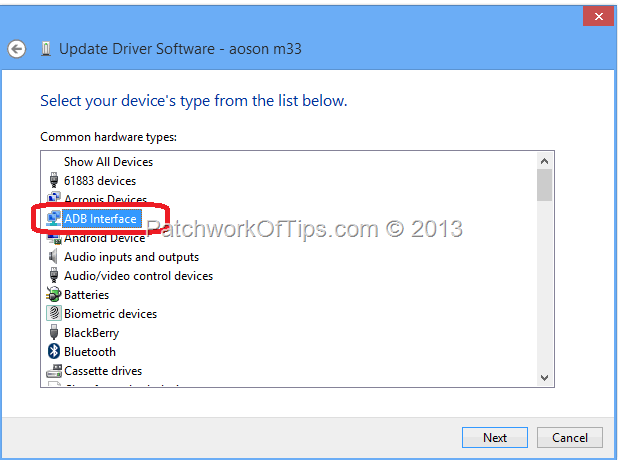 Select SAMSUNG Electronic Co., Ltd in the left box and the first SAMSUNG Android ADB Interface in the right box. (I think I had the Samsung option 'cause I have Samsung Kies installed on my PC)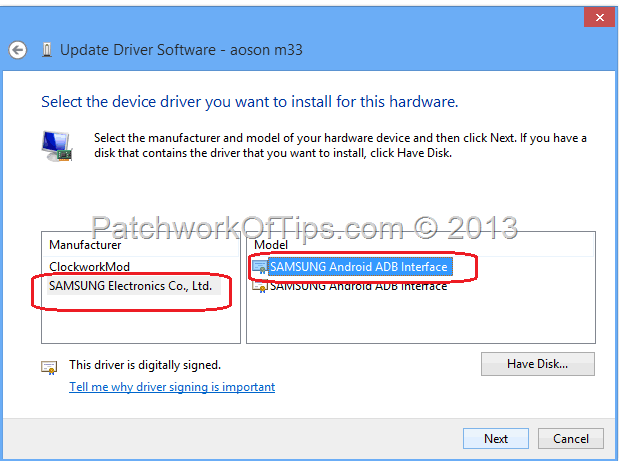 If you're using the Android Device type option, select Android ADB Interface as shown below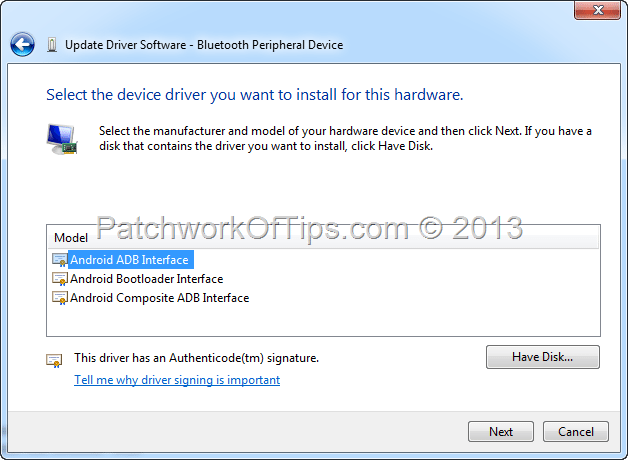 When you see the warning below, just hit yes and wait for the Windows has successfully updated your driver software notification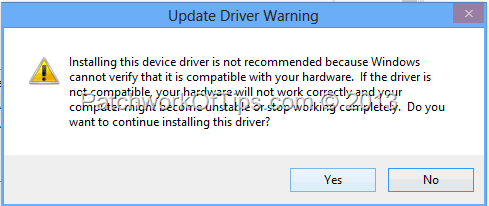 Your Aoson M33 should now appear as Samsung Android ADB Interface as shown below or as Android Phone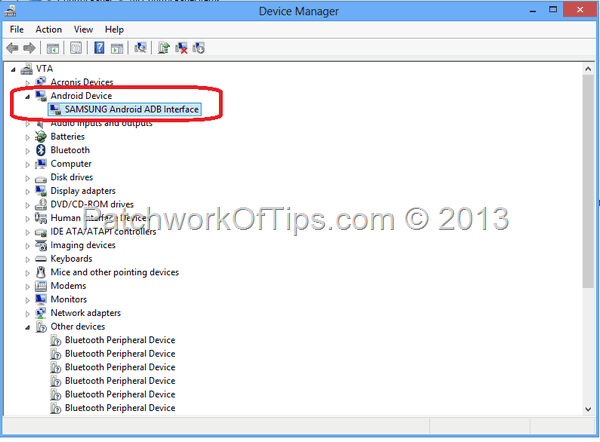 Step 3
Launch Moborobo and wait for it to auto detect your device. If all goes well, the interface should look similar to the screenshot below. If your device isn't detected still, switch USB ports and try again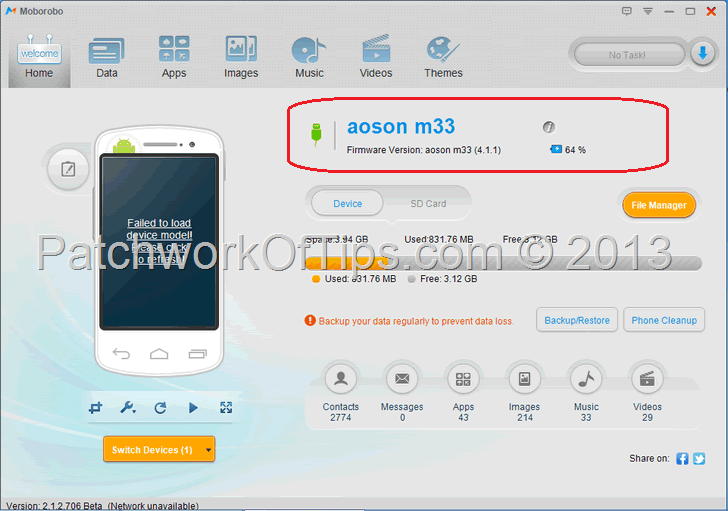 Now close Moborobo and launch ZhuoDaShi and wait for it to detect your tablet too. When it does hit the link beside the ROOT option as illustrated by the red arrow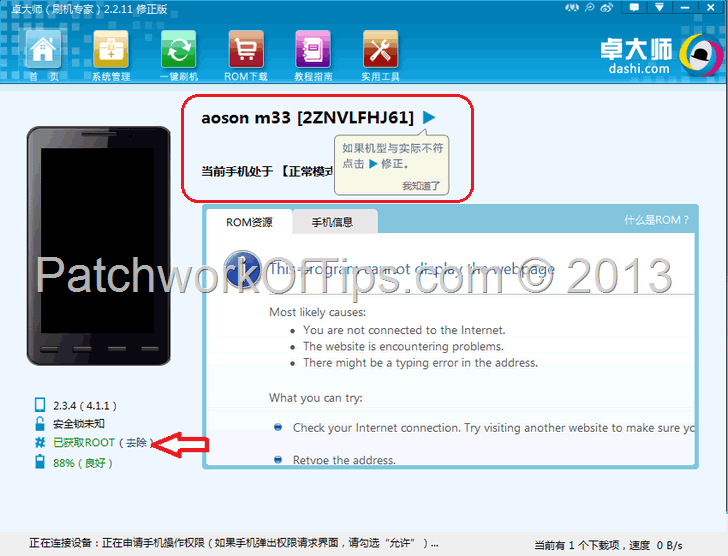 Click on ROOT and wait for a minute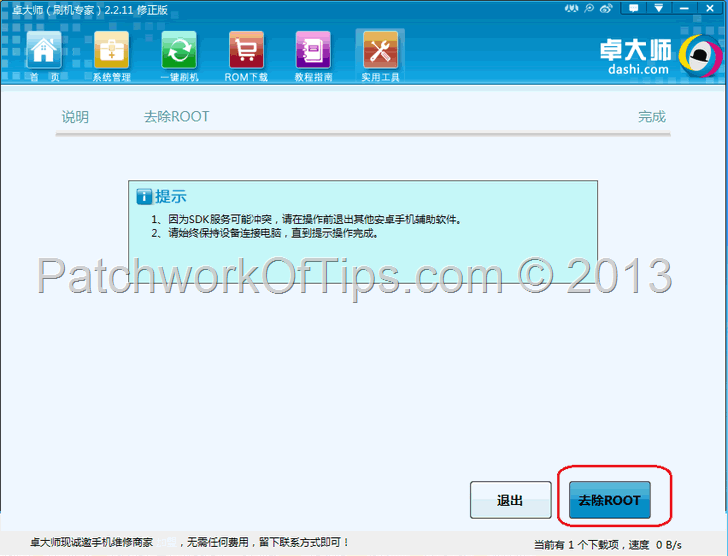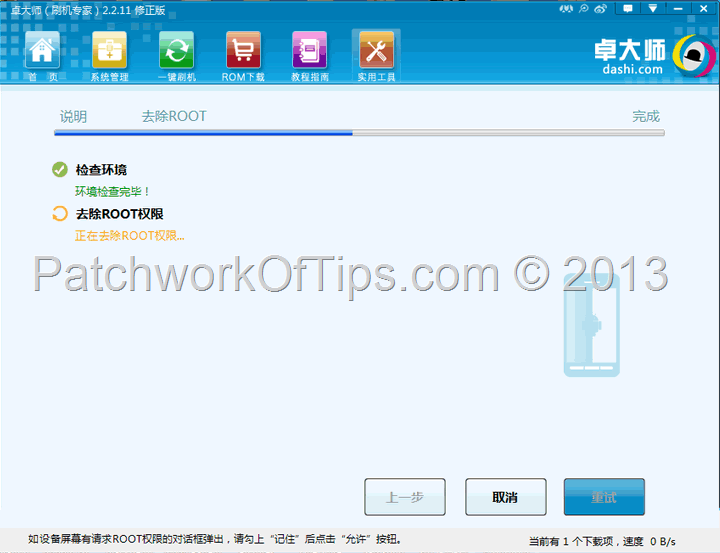 Click the button circled in red
Your Aoson M33 is not yet rooted
On the next screen, click Root again as circled below to repeat the process one more time.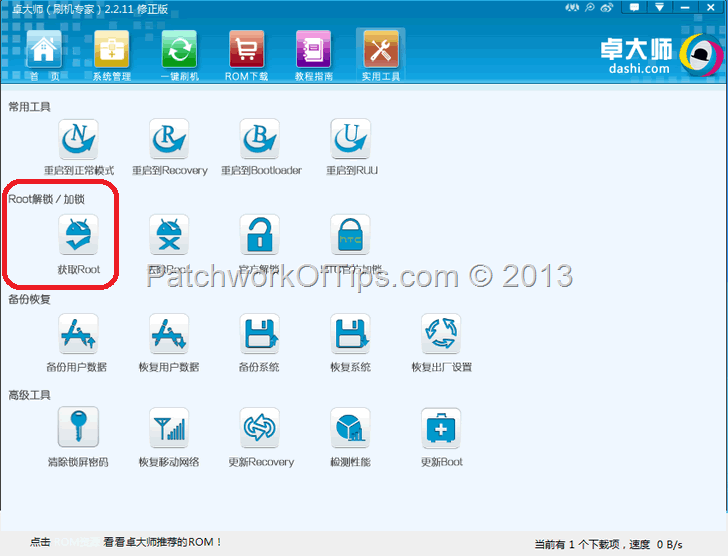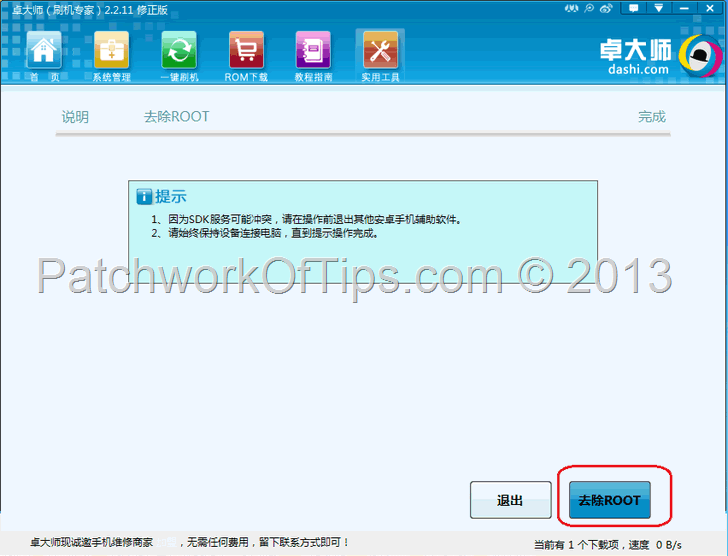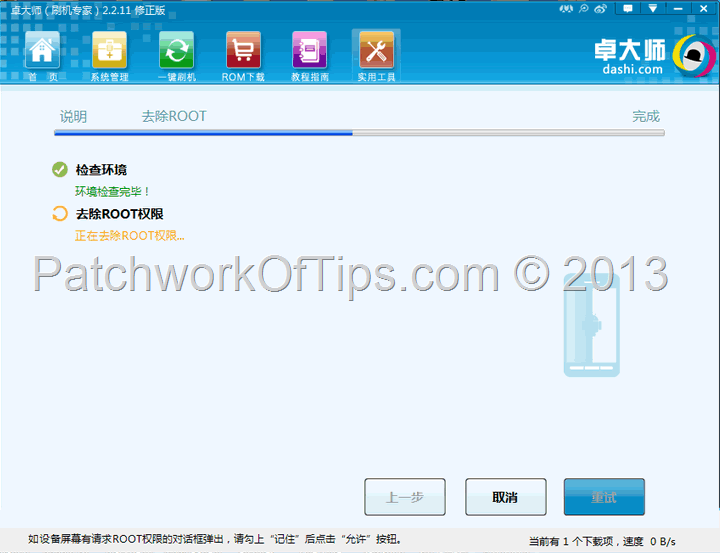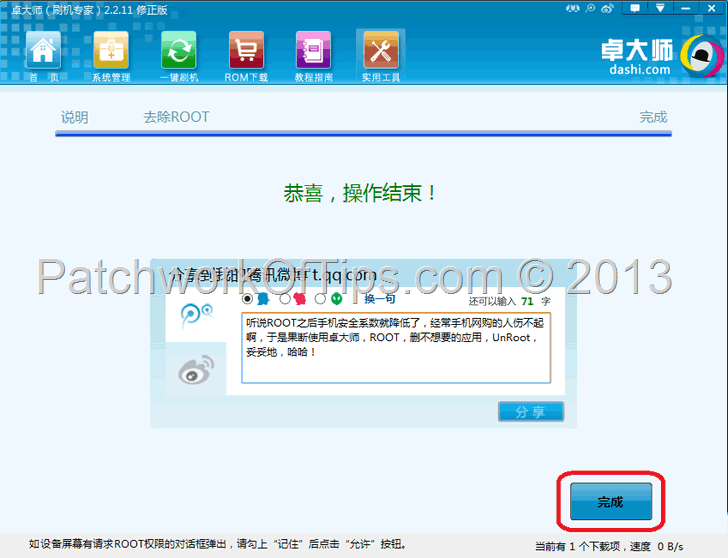 As soon as the second rooting process is over, ZhuoDaShi will appear on the screen of your tablet. Exit that and check your application tray. SuperSU and ZhuoDaShi should be in there as circled below.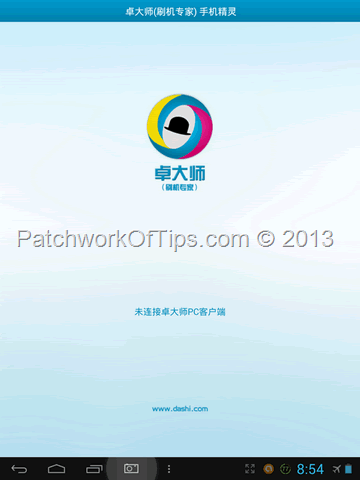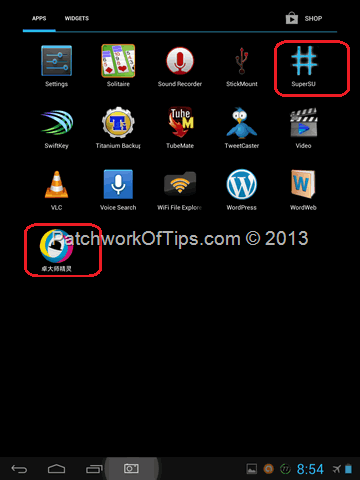 If they are, congrats you've successfully rooted your Aoson M33 Android Jelly Bean tablet.
Feel free to share and even leave a comment below to let us know if this works for you or not and also if I skipped something. I can't promise to be of much help but I'll do my best.
Have a great weekend guys

Please rate & share this article to help others. Thanks
You'll also like: