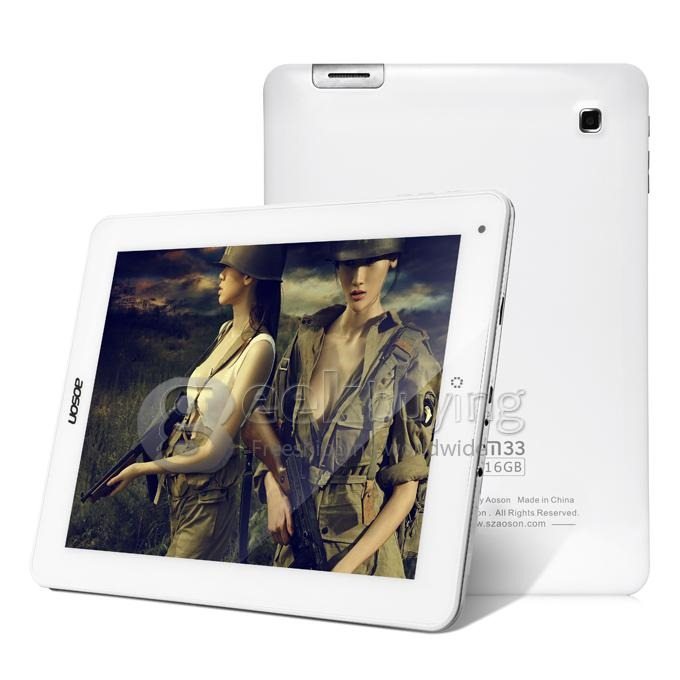 Sometime in April, Aoson launched their 9.7 inch retina display Android Jellybean tablet (Aoson M33) and as soon as my lil bro told me about it, I asked him to help me get it without thinking twice. I guess I'm getting bored with the BlackBerry Playbook as OS 10 is taking forever and I need to be able to do more with my tablet.
Anyway, a review of the Aoson is in the works but today I just wanted to share with you guys how I was able to upgrade the OS of the Aoson M33 as well as rooting it despite having issues with drivers and some errors that goes like: adb is not recognized as an internal or external command, operable program or batch file.
NOTE: I'll be addressing rooting the Aoson M33 in my next blog post. Both the flashing or upgrade + rooting were carried out on a 64 bit Windows 8 PRO system. Hopefully it will work for those of you on other Window versions
How To Flash-Upgrade Aoson M33Q Android JellyBean Firmware
Step 1
Using Chrome browser (it auto translates chinese to English) go to the Aoson Official site and download the latest firmware as at 18th May 2013

The file comes in two parts and will need to extracted with a zip software that supports RAR files like WinRAR
In my opinion, the latest update has some major lag issues. Fortunately I was able to download the May 8 firmware before it was taken down and it works a whole lot smoother. I think you can get it at https://mega.co.nz/#!PUc0xAQK!UFiaanKJxBkwiTJatJG27lYq3nlZXw1NYv-41NrB0A4 or https://disk.yandex.com/public/?hash=vkPPtMQVEn1f%2BRAOpXX7BnKS/60R5hhu/ciYnG8hKEA%3D though the file name says May 10th.
Step 2
Download and extract RKBatchTool 1.6 with TPSarky-VonDroid-Root inside,
Step 3
Make sure your Aoson M33 has at least 70% battery charge and plug it into the USB port of your computer. It will be automatically installed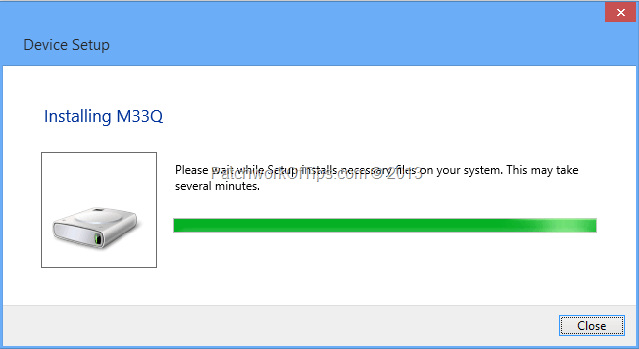 If you're asked for drivers, these can be found in the RockUSBDriver folder of the package you just downloaded and extracted.
Need help installing drivers on Windows 8? Read Driver – Install in Device Manager in Windows 8
After installation, open RKBatchTool.exe and load the firmware you downloaded under FW Path. As shown in the image below, if the Aoson was properly installed, one of the boxes under Connected Devices must turn pink. If none of the box turns pink, I suggest you switch to another USB port on your computer and try again. That worked for me.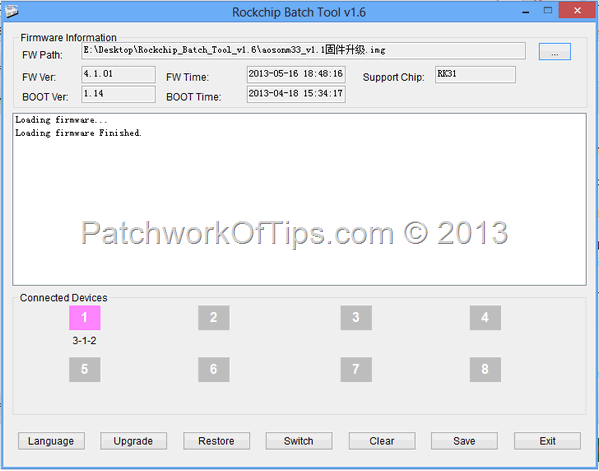 Click on the Switch button and your device will be turned off while the pink box will turn to green as shown below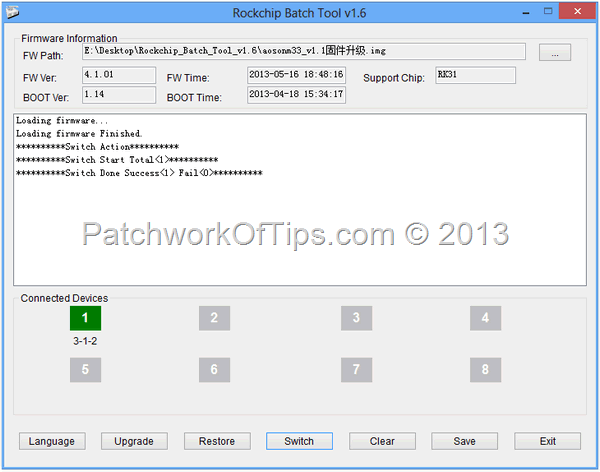 Click on the Upgrade button now and the flashing/upgrade sequence will commence. Do not touch your tablet at this moment.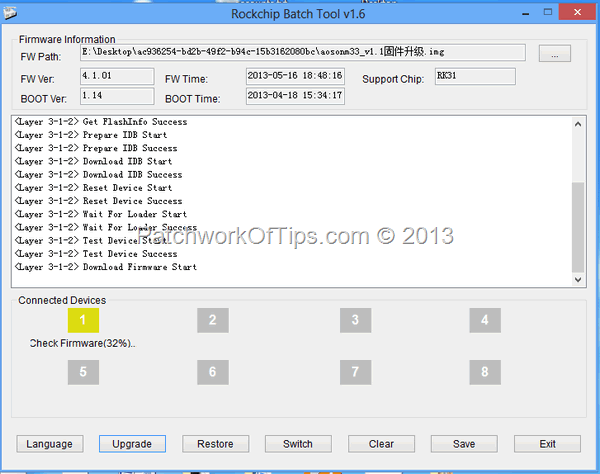 You can exit RKBatchTool.exe once it shows Upgrade Done Success highlighted in green as shown below BUT do not touch your tablet yet as it will reboot then erase and format itself before loading completely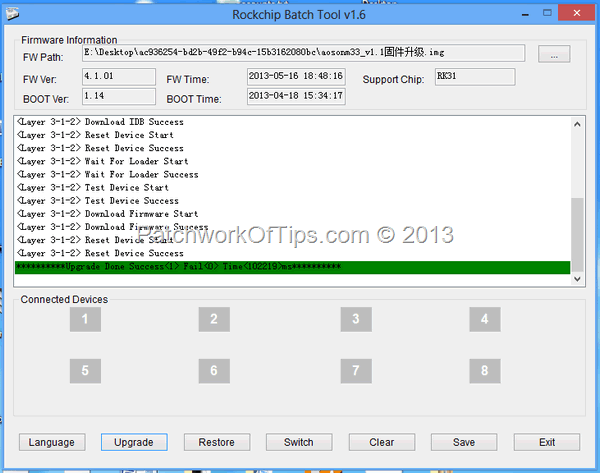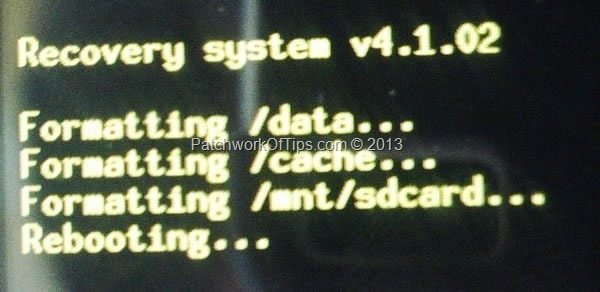 Congratulations! You've successfully upgraded the firmware of your Aoson M33. Coming up next is how to root the Aoson M33 tablet.
Spread the word and do please leave a comment below if you've got questions or if this tutorial works just fine for you. Thanks
Please rate & share this article to help others. Thanks
You'll also like: