I love flipping through beautiful, funny and inspiring snapshots. I love Instagram. Unfortunately it takes quite a toll on my monthly data plan especially when there are loads of videos on my timeline. By default, Instagram has a way of saving data but in my opinion it just doesn't work as videos still load themselves automatically whether I am on wifi or mobile data. Even when I scroll past them hurriedly, they still load.
See Instagram's data saving setup below.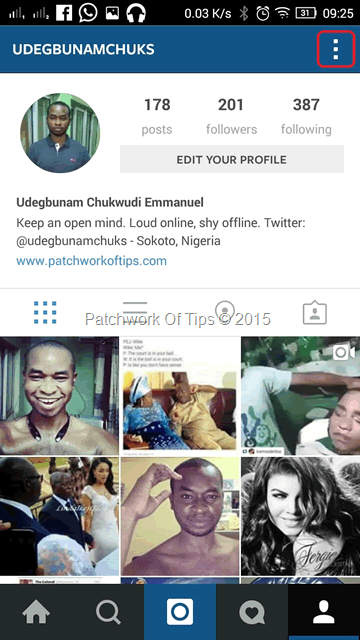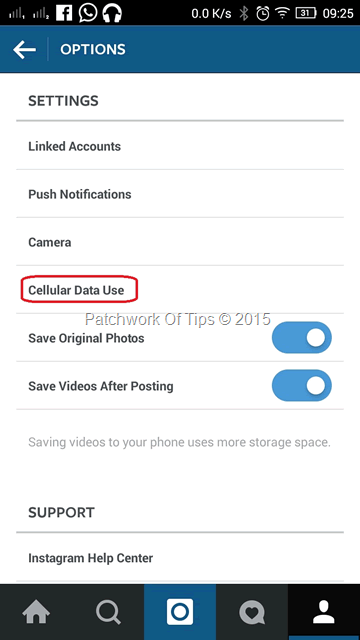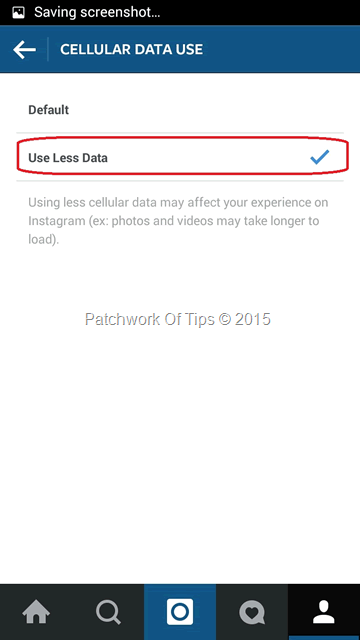 Like I said before this setup doesn't really do much for me thus the reason why I've kind of switched from the official Instagram app to Repost for Instagram.
Repost for Instagram allows you to browse through your timeline in thumbnails format which doesn't consume data unless you want to see the full sized pic.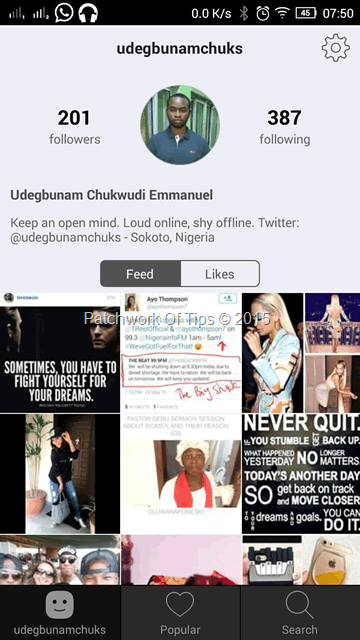 It allows you to like pics and videos on the go and share them to your own account if you so wish by hitting the repost button.  If you wish to add a comment, you can fluidly switch to the official Instagram app from Repost.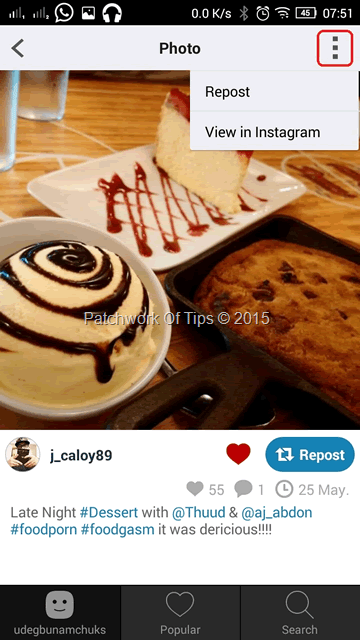 Videos do not load automatically and this is the major data saving feature of Repost for Instagram. You have to click the play button for videos to load. On the downside, it seems as though Repost doesn't cache previously viewed videos, thus the video has to be redownloaded per view unlike in the official instagram app. Like I mentioned before, you can easily switch to instagram to watch dem clips if you so wish.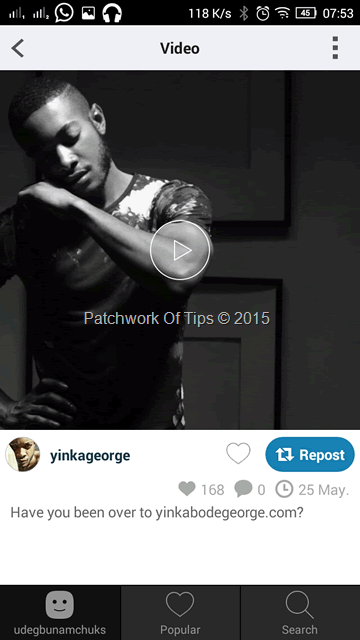 To recapitulate, Repost for Instagram helps you save mobile data when browsing through Instagram by loading thumbnails only and by not preloading or playing video clips automatically.
If you've ever used Repost before what has your experience been like? Do please tell. Mine has been flawless so far and I went ahead to get the paid version

.
Please rate & share this article to help others. Thanks
You'll also like: