I wonder what Tecno was thinking when they launched a Tecno W3, W3 LTE and WX3P all with close to similar price tags and not very different specs aside from addition of LTE connectivity, battery upgrades and different Android versions. I got the Tecno WX3P for N26, 600 via Konga using KongaPay. So far the only things I'm super not impressed with are the washed out, low resolution display and the below expectation battery life when running a video battery life test.
For a 5,000mAh phone, it's quite light, thin and well constructed and I wonder how Tecno achieved that. The cynical me wants to believe that the battery capacity is not really 5,000mAh.
We'll address all that and more in a week or two when I have time to write a full review. For now here are the main specifications of the Tecno WX3P and the unboxing images. Some of the specifications floating around the web isn't true.
Tecno WX3P Full True Specifications
Network Technology: GSM/EDGE/WCDMA
Network Band: GSM/EDGE:  900/1800 WCDMA: 2100
Operating System: Android 7.0 (32 bit)
SIM Type: Dual SIM, Dual 2G/3G, Standard and MicroSIM
Dimensions: 145*73*10.29(mm)
Display: 5.0-inch 854*480px FWVGA display, 240 DPI, Multi-Touch: 2 fingers
Processor: Mediatek MT6580M 1.3 GHz Super Quad-Core, Mali-400MP
Memory (RAM) / Storage (ROM) : 1GB / 8GB (3.2GB free for end user)
Expandable microSD: up to 32GB
Front Camera: 5.0MP with Flash
Rear Camera: 5.0MP AF with Flash
Connectivity: WiFi, BT, FM Radio
Sensor: G-Sensor (Acceleration) & Proximity
Battery Capacity: 5,000mAh (Typ) No Fast Charging. Non-removable.
 Tecno WX3P Unboxing Images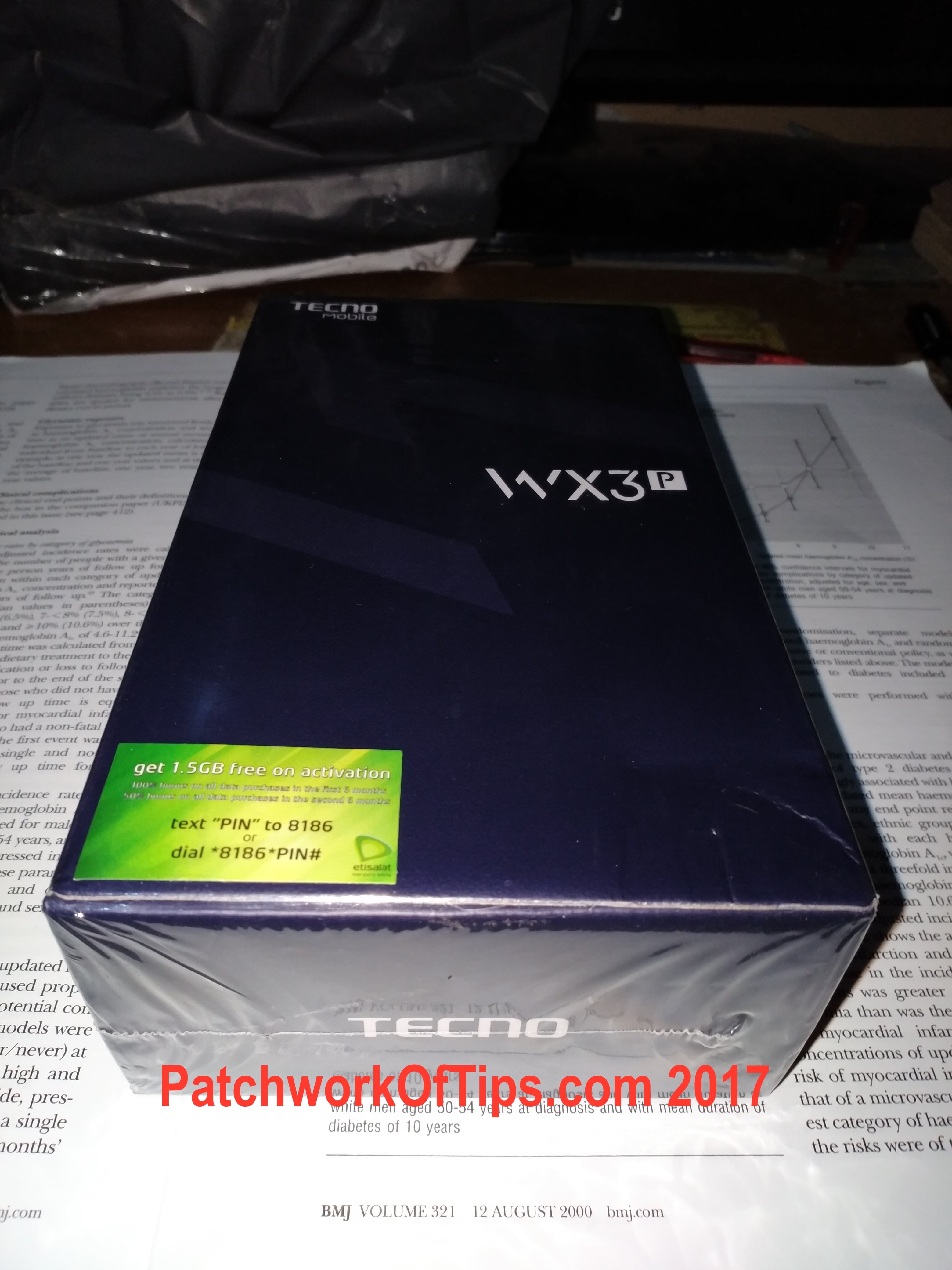 In the package, you get the phone, a 5V/1.2A microUSB 2.0 wall adapter, basic earphones, sturdy plastic phone case, 13 months warranty card and Boomplay Music one month subscription. A screen protector has been pre-applied on the device so be careful when taking off that printed stuff on the screen.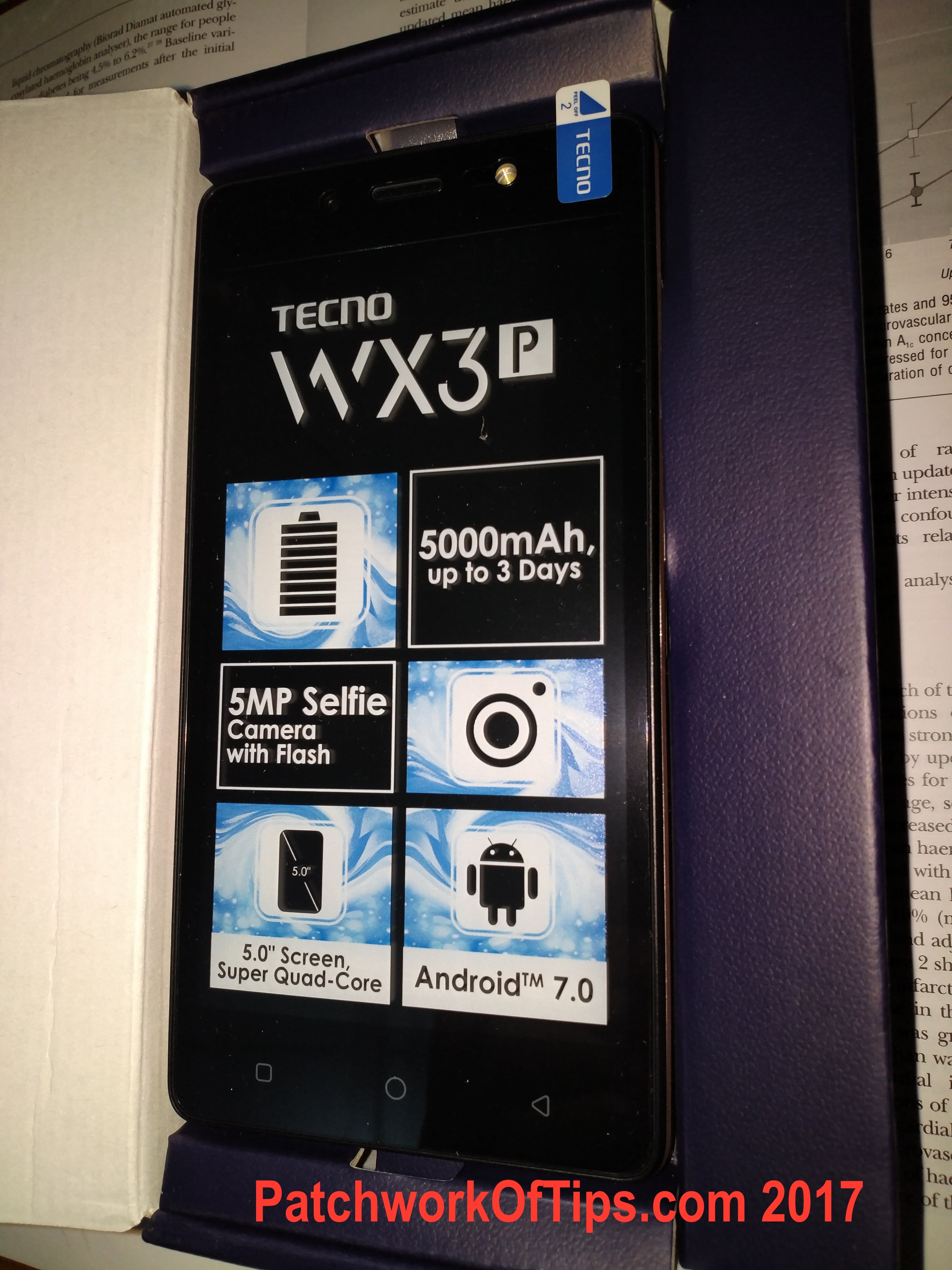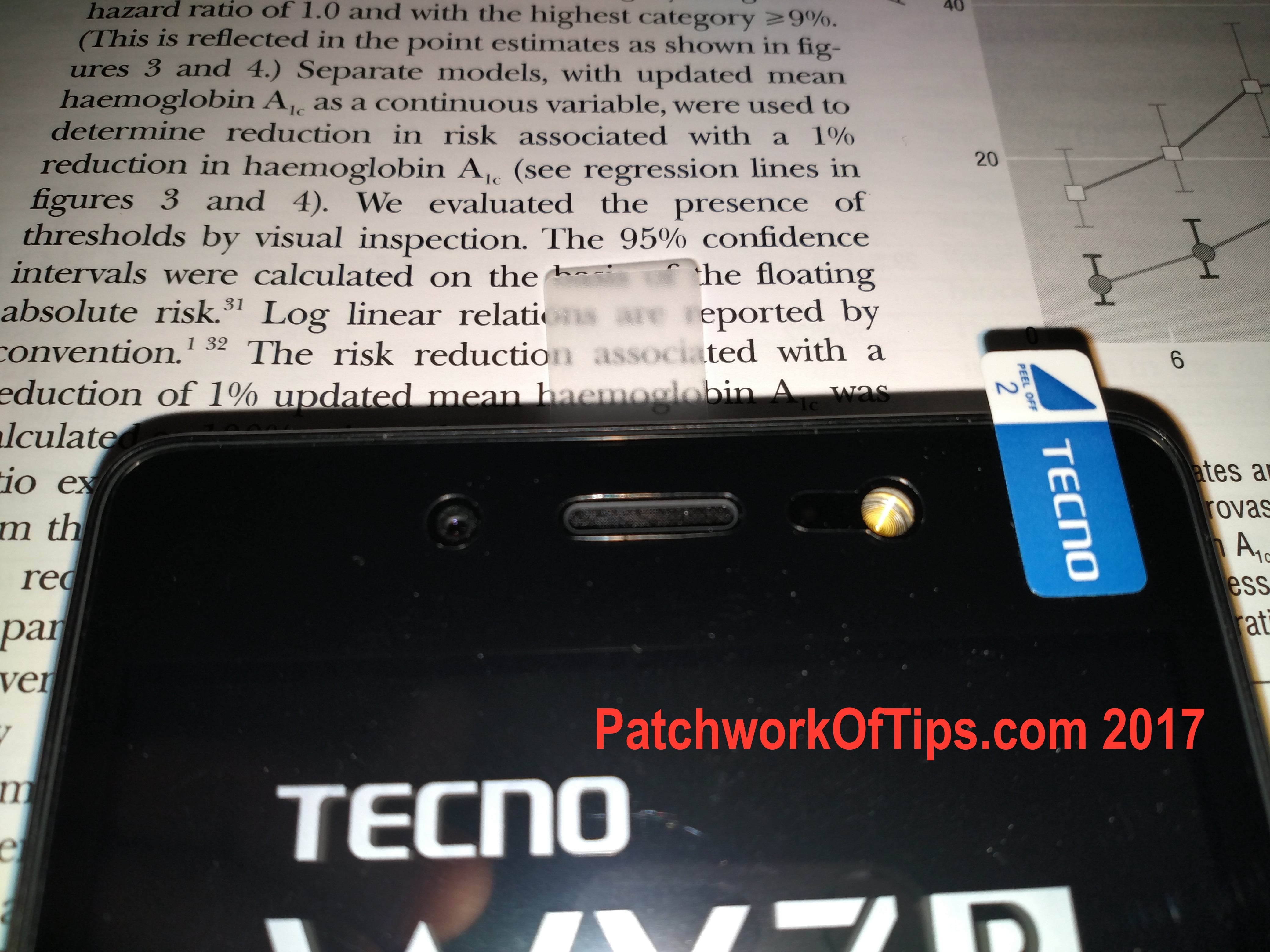 At the top of the front of the device, you have the 5MP front facing camera with flash and LED notification light as well as ear piece. The physical navigation keys are at the bottom of the screen and they don't light up.
The LED indicator only lights up when the phone is charging. I wonder if this is how Tecno made it or if it's a bug.
As mentioned in the specifications, the Tecno WX3P supports Dual SIM, Dual 3G. The first SIM slot supports a microSIM and up to 32GB microSD card. I don't have a 32GB SD card or less so I haven't tested it yet. The second SIM slot supports a standard SIM.
That's all for now guys. Hopefully a full review will be next. Have a great week ahead.
Please rate & share this article to help others. Thanks
You'll also like: