The Tecno WX3P is a phone built for those looking for a big battery android phone for less than $80. Having used it for over a week now, here are a few opinions of mine with regards to the device. You can check out the unboxing and full detailed specifications by clicking here.
The Tecno WX3P ships with Facebook, Whatsapp, Instagram, Messenger, Xender, Opera Mini and Palm Chat as well the basic Google apps like Play Store, Play Music, Gmail, Google Drive etc preinstalled. Tecno's proprietary BoomPlay, Hi Manager and Tecno Spot are also preinstalled. Most of these apps can be uninstalled or disabled as the case may be. There's a basic operating manual installed on the device too.
Note: In this review, I deleted the full version of Facebook/Messenger and made use of Facebook Lite and Messenger Lite as they occupy less storage space, use up less RAM and zap less battery.
Good Performance For A 1GB RAM Budget Android
The only major issues I had using this phone as my daily driver for 2 days was the small screen. I've become so used to 5,5″ screens that the 5″ screen on this device felt quite small to me and made usage a bit arduous but I adapted after a while.
As far as multitasking goes, you're guaranteed a good experience if you keep the multitasking down to just 2 apps; say Twitter – Chrome, Facebook – Chrome, RSS Reader – Chrome. The minute you begin to use multiple apps simultaneously, serious lag sets in and in some instances you get a System UI isn't responding warning.
Email and social media notifications flowed in easily minus Whatsapp. For some reason Whatsapp doesn't sync most times until you open the app.
The device never got ridiculously hot like my Xiaomi Mi5s Plus does, even with the plastic protective case on and in a hot environment. Impressive.
If I'm being honest, I did enjoy the two day experience with the Tecno WX3P. In as much as the device shipped with Tecno's custom UI, HiOS, the basic Android Nougat feel/visuals is still present and beautiful.
Good Battery Life
I was really expecting a lot from this device given its' not power hungry specs. Unfortunately it's a let down in my opinion. Tecno claims the device is built to offer 3 days of nonstop entertainment but I'm guessing that's 3 days of moderate to mild usage battery life.
The Tecno L9 Plus with a 6″ 720p display and the same MT6580 processor and 5,000mAh battery was able to offer almost 17 hours of video playback but the Tecno WX3P, with a 5″ 480p screen, was only able to achieve 14hrs before the battery hit 10% and 15hrs before the phone shut down completely. To make matters worse this test was carried out with earphones unlike that of L9 Plus that ran on its speakers.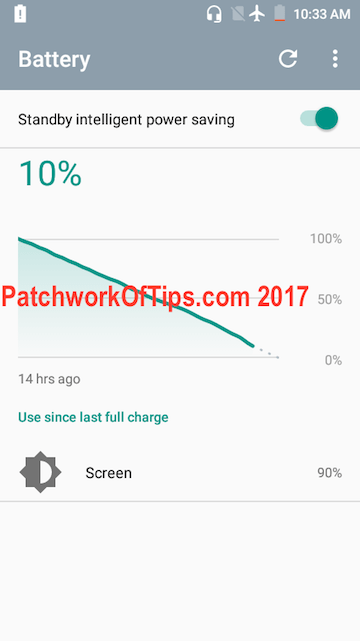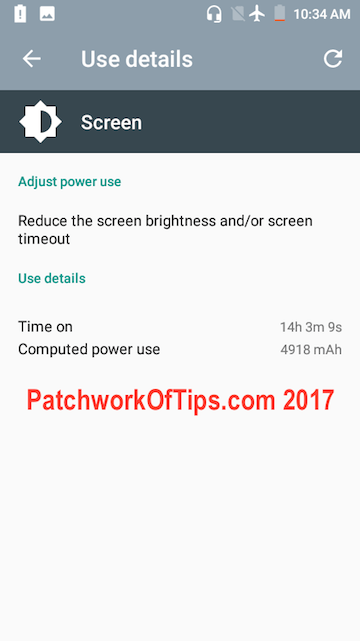 I can only hope this is an OS optimization issue and Tecno fixes it with an OS update.
Daily Usage on a constant 3G connection, gave me 11hrs 42mins of screen on time in 42hrs before the battery hit 11%. This involved watching a few YouTube videos, using Instagram, Twitter, Whatsapp, Facebook  and Messenger Lite as well as browsing with Chrome and my RSS reader. Calls where quite sparse during the testing period. There was no gaming. Display brightness was set to 25% most of the time.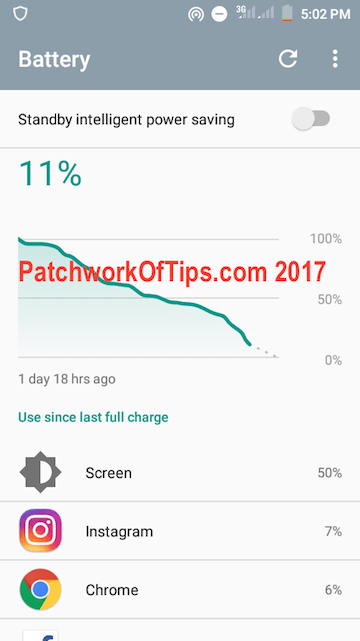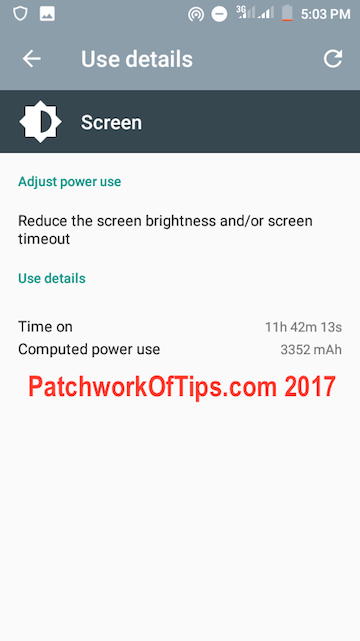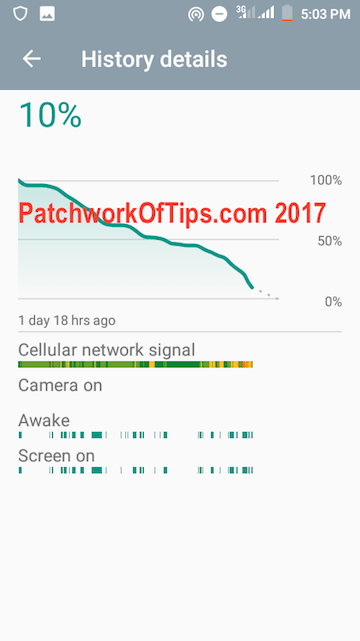 For those times when you can't get to a charging point, there's an ultra low power saving mode on board which disables every smartphone function on the device and leaves just calls, sms, calculator, sound recording, alarm and notes active.
Average Camera
The flash enabled 5MP pixel front and back cameras produce shots that are usable for social media. Just don't expect anything wowing. You can click to enlarge samples below.
Cons of The Tecno WX3P
Low Internal Storage Space: Only 3.2GB of space is available for apps, data, video and what have you. I highly recommend not installing or running heavy apps on this device so as to leave sufficient storage space which helps the device run smoother.
Long Charging Time: The battery takes over 6 hrs plus switched off to achieve a full charge from 0 to 100% using the default 1.2A charger. Charging feels a bit faster with a 2A charger.
Washed Out Pixelated 480p Display: I tweaked MiraVision settings but still couldn't get the display to look decent. Sunlight visibility is kinda ok though.
No LED Notification: The LED on the device only lights up when charging the phone's battery.
No GPS Module: No GPS navigation or usage of apps that require GPS like some sports app.
No Proximity Sensor: Thus when making calls, the screen stays on all through out until your display time out time is reached
The Navigation Keys are not backlit.
SMS notification bug: The screen lights up each time an sms notification comes in but unfortunately doesn't go off on it's own and I can't find a setting to turn this behaviour off.
The device supports a 32GB microSD card but I don't have one so I wasn't able to test that. When I eventually do, I'll update this review accordingly.
And that sums up my quick review of the Tecno WX3P. The device currently sells for N26,000 to N27,000 online. If you need more details about the phone, just leave your question in the comment section and I'll get back to you.
UPDATE 23 Deceember 2017: I'm really sorry this udate is coming in pretty late. Laziness can be a b**ch. I can't in good faith recomend this phone to anyone as the battery life over time has gotten pretty bad even with minimal usage. Don't get me started onhow much it lags despite two OS updates.
These battery and lag issues I'm complaining about are with Google Play Services not setup oh so just imagine how bad they will get when you add a google account to device and start syncing emails, contacts, whatsapp and what have you.
Tecno really f**ed this one up or the OS/Processor is a HOT mess!
Please rate & share this article to help others. Thanks
You'll also like: