UPDATE 8th December 2020: I made a quick video guide on this issue as well as the No Wifi, Downloaded Paused error.
+++++++++++++++
Once upon a time, I was addicted to watching YouTube videos thanks to the introduction of Youtube Offline to Nigeria but somewhere along the line I stopped using the feature as it was one issue after another with the app. Sometimes videos would automatically start re-downloading themselves without prior warning or the download would start showing some corrupted file error.
One of such errors with the YouTube for Android app is the Waiting For WiFi error which appears when you try to download videos. This is the main issue that sent me running back to TubeMate and SnapTube.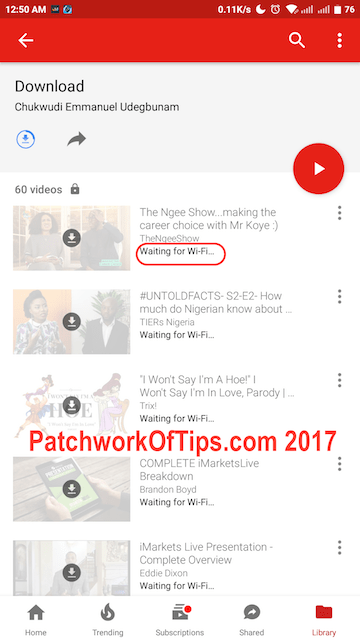 Apparently there seems to be a bug with the YouTube app that prevents downloads when you set the app to only download videos via WiFi.
To fix this problem, simply open the YouTube app, go to Settings >>> Downloads and turn off Download over WiFi only.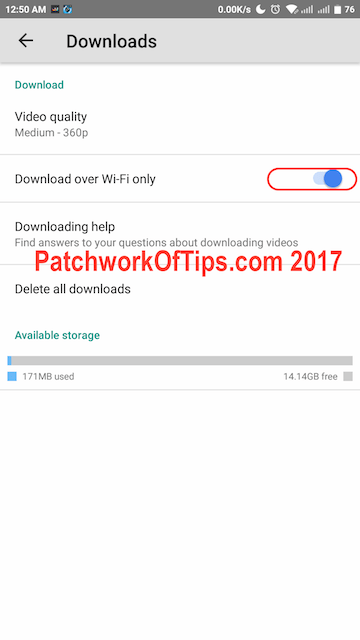 Restart the YouTube for Android app and try downloading a video or playlist and the download should automatically start.
WARNING: Do not make the mistake of forgetting your new settings if you use mobile data on your device as adding a video to the download queue will automatically use your mobile data plan if it is active.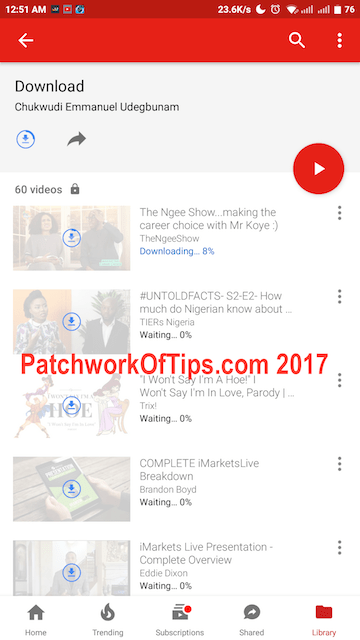 Hopefully a fix is in the works from YouTube. Please don't forget to rate this guide if it helps you. If it doesn't fix the problem and something else does, do please let us know in the comment section what worked for you
Please rate & share this article to help others. Thanks
You'll also like: