Samsung ChatON Messenger for Android, Blackberry, iOS, and BadaOS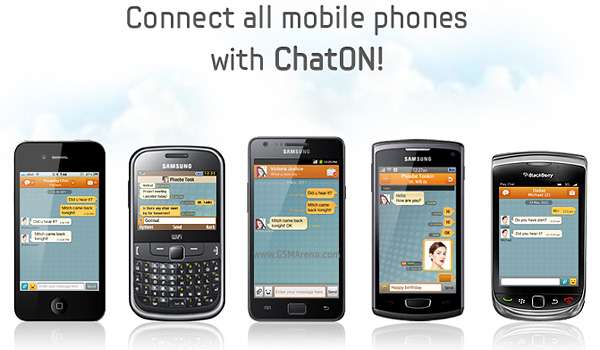 UPDATE: Samsung Chaton has finally been launched and is now available via Android Market or Samsung Apps. iOS and BlackBerry versions should be coming soon as well as that for Bada OS.

More details about the app are revealed in the Youtube video below
Come next month, October 2011, Samsung will be launching a new cross-platform mobile chat service similar to Whatsapp.
Samsung's ChatON application will enable folks to exchange texts, images voice messages and videos as well as conduct private or group chats.
The app would also be getting a Web-based client that allows users to chat from their PCs similar to Facebook Chat.
ChatON will debut in over 120 countries and 62 languages and will support the Android, BlackBerry, iOS and BadaOS mobile operating systems. No word on Symbian OS support. Just like the Samsung LTE capable Galaxy S II and Galaxy Tab 8.9, the new social messaging app will be showcased at IFA Berlin next month.
Please Kindly Rate This Guide/Review. Thank you
More articles you might be interested in....