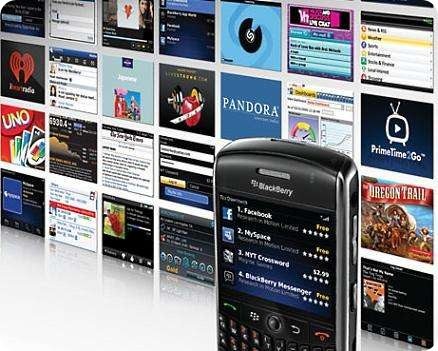 If you're a BlackBerry user, you might have been in some way affected by the 3 day loss of service that occurred last week Monday the 10th of October 2011. Well, it so happens that in compensation for this lapse in expected quality service, RIM will be offering a variety of their premium apps worth up to $100 free of charge via BlackBerry App World.
While the official list of paid apps up for grabs is yet to be released, Research In Motion has approved the following apps to be included in this compensatory offer.
TOP PAID BLACKBERRY APPS FOR FREE DOWNLOAD
SIMS 3 – Electronic Arts
Bejeweled – Electronic Arts
N.O.V.A. – Gameloft
Texas Hold'em Poker 2 – Gameloft
Bubble Bash 2 – Gameloft
Photo Editor Ultimate – Ice Cold Apps
DriveSafe.ly Pro – iSpeech.org
iSpeech Translator Pro – iSpeech.org
Drive Safe.ly Enterprise – iSpeech.org
Nobex Radio™ Premium – Nobex
Shazam Encore – Shazam
Vlingo Plus: Virtual Assistant – Vlingo
It's expected that these apps will be made available to RIMs customers over the coming weeks on BlackBerry® App World™ and will continue to be available until December 31, 2011 but this freebie offer is subject to the type of device, operating system version, access to BlackBerry App World and local conditions and/or restrictions. 
Hopefully it'll be available to Globacom Nigeria BlackBerry Internet Service customers

. Other BlackBerry Internet Service providers in Nigeria shouldn't be left out of this offer too
Please rate & share this article to help others. Thanks
You'll also like: