Quick Tip.
One of the features I miss on my Windows Phone is the ability to update my Facebook and twitter status directly from the home screen without having to seek out the the twitter or facebook app. You just peg a widget to the home screen and you're good to go for those quick status updates.
Well I just discovered you can pin a tile to the home screen of your Nokia Lumia Windows Phone and from there, update your social media status without having to open an individual app.
Here's how to post quick status updates to Facebook, Twitter, LinkedIn etc on Nokia Lumia phones.
Simply go to the People app and swipe to the Contacts tab as shown below. Hit the three dots and then click on add an account to link your Twitter, Facebook, Sina Weibo, LinkedIn profiles to your Nokia Lumia device. Once you're done setting you up your accounts, go back to the Contacts tab and tap on your profile pic as circled in yellow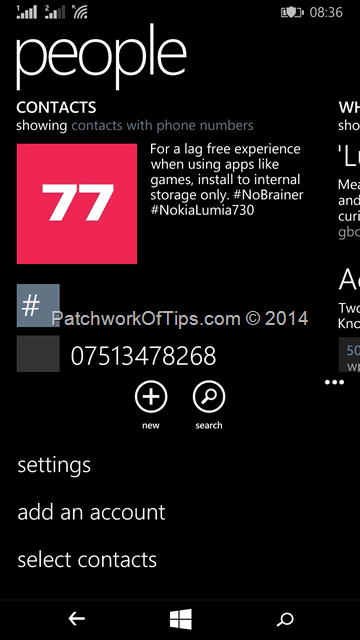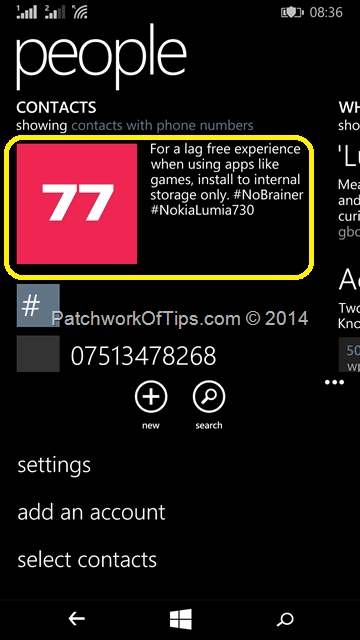 Click on pin to create a Status Update Share Tile on your home screen or you can just go straight and update your status by clicking on post an update.
If you click on the Status Update Share Tile that you pinned to the start screen, you'll be taken straight to the Post Updates to screen where you select your social media of choice and then type in your update.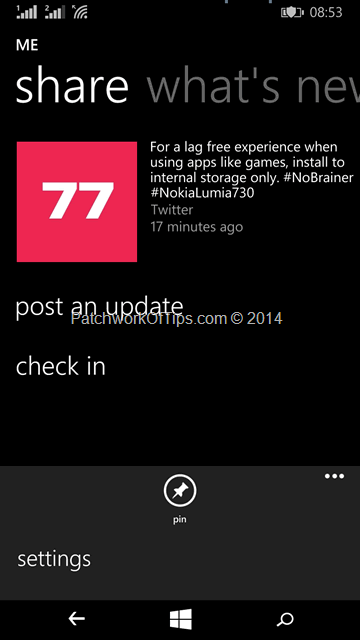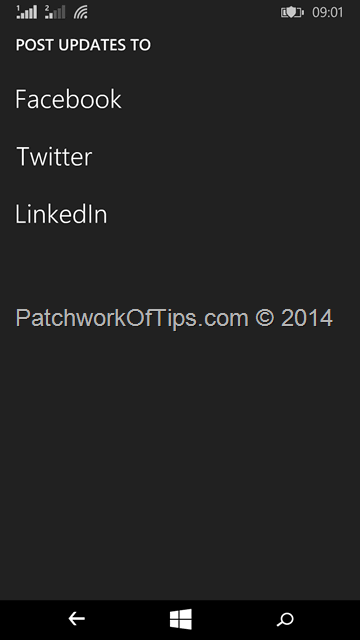 Enjoy

Please rate & share this article to help others. Thanks
You'll also like: