How To Update Xiaomi MiPad Global ROM Firmware To MIUI 6
I finally got the 64GB version of Xiaomi's MiPad and setting up has been kinda exhausting in between struggling with the SD card slot tray which is quite stiff to pull out and trying to get OTA update to work. The device shipped with the Chinese version of MIUI Version 4.8.22 and system updates just wouldn't budge. I tried the MiPhone Manager but it was only willing to update the device up to MIUI Version 5.6.11. Eventually I discovered I could also flash the update without a PC.
Flashing an update doesn't wipe the device but you're advised to create a backup either way as sh*t happens sometimes.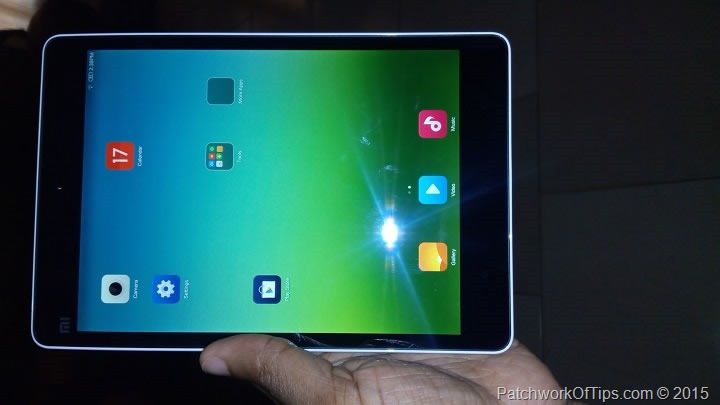 So this is how I flashed the firmware of my 64GB Xiaomi MiPad from MIUI V4.8.22 to MIUI V6.5.1.0.KXFMICD.
NOTE: You have ROMs for MiPad China and MiPad Global. I went with MiPad Global as that's the recommended ROM outside China and also the Global ROM comes with Google Play Store and Services pre-installed unlike the chinese ROM. Now, do please realize that if you wish to root your MiPad you're advised to go with the Developer chinese ROM as they seem to be the only MIUI ROM for MiPad that can be rooted. Also rooting a MiPad on Developer ROM allegedly doesn't void your warranty.

I'm done rooting my devices as one it makes me paranoid these days and two it sometimes creates issues later on that require flashing and reinstallation of apps/data and I don't have the free time for any of that.
I WASN'T ABLE TO DO SCREENSHOTS SO PROCEED CAUTIOUSLY PLEASE
Download the update of your choice from Xiaomi MiPad Updates, rename the downloaded file to update.zip and copy it to the root of the internal storage space. DO NOT PLACE IT IN A FOLDER. LEAVE IT AS IT IS IN THE ROOT OF THE INTERNAL STORAGE.
Shut down the MiPad.
Press and hold down the Volume + and Power button at the same time until the MI logo shows then release.
The device should boot into recovery mode. Using the volume + and – buttons, select your language of choice and use the Power button to confirm your selections.
Select Install update.zip to System One and select Yes when asked to confirm install update.zip.
Once the update is complete, select Reboot >> Reboot to System One (Latest) and your device will reboot to the new MIUI version
One thing I love about the way the MiPad's update system works is that it kind of operates like Windows' System Restore. You might have noticed System One and System Two.
The way it works is that at any given time Xiaomi will only update one System. In the event the updated system has a bug that makes the device unbearable to use, you can simply boot into recovery mode and reboot to the previous system. Any system that has the (latest) tag on it, is the currently active one on the tablet.
Hope this helps

Please Kindly Rate This Guide/Review. Thank you
More articles you might be interested in....
» Tech Tutorials » How To Update Xiaomi MiPad Global ROM Firmware To MIUI 6