On two occasions I've had to delete and resize my Macbook's bootcamp partition 'cause I ran out space. Setting up the Windows partition from scratch both times wasn't fun at all. I just tried updating Windows now and the damn thing wouldn't budge as I had just 1GB of space left despite the fact that I literally have no downloads and like 10 light weight programs installed on the system. What irks me the most is that at the point of installing bootcamp I made sure to have 16GB of free space to avoid this kind of mess.
Resizing a Macbook's partition according to Apple is not possible but these guys say otherwise:
From my little experience of using a Macbook for over a year, when Apple says sh*t ain't possible, don't play smart. You'll most likely end up with a macbook that needs to be setup completely from scratch and woe betide you if you have no backups.
How I Increased My Bootcamp Partition's Free Space.
Pretty simple.  After reading these articles: Disable Hibernation in Windows 8/Windows 8.1 and hiberfil.sys Windows 8.1 Delete to Free Up SSD Space, I ran a program called WinDirStat which revealed that the hibernation system file; hiberfil.sys; was taking up practically all the space on the drive. A whooping 12.7GB.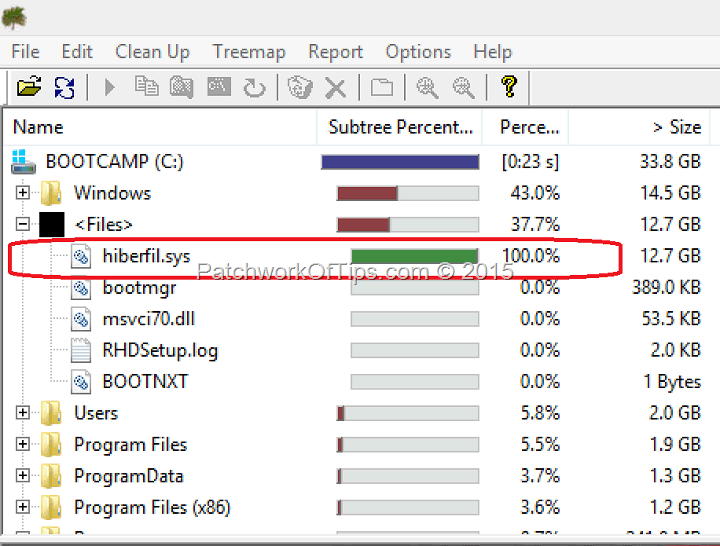 Thus I deactivated the hibernate feature on my PC, restarted my PC and then ran the command powercfg.exe -h off via the command prompt as an administrator and thus wiped off the hiberfil.sys file. The last two guides explain in detail how to achieve this.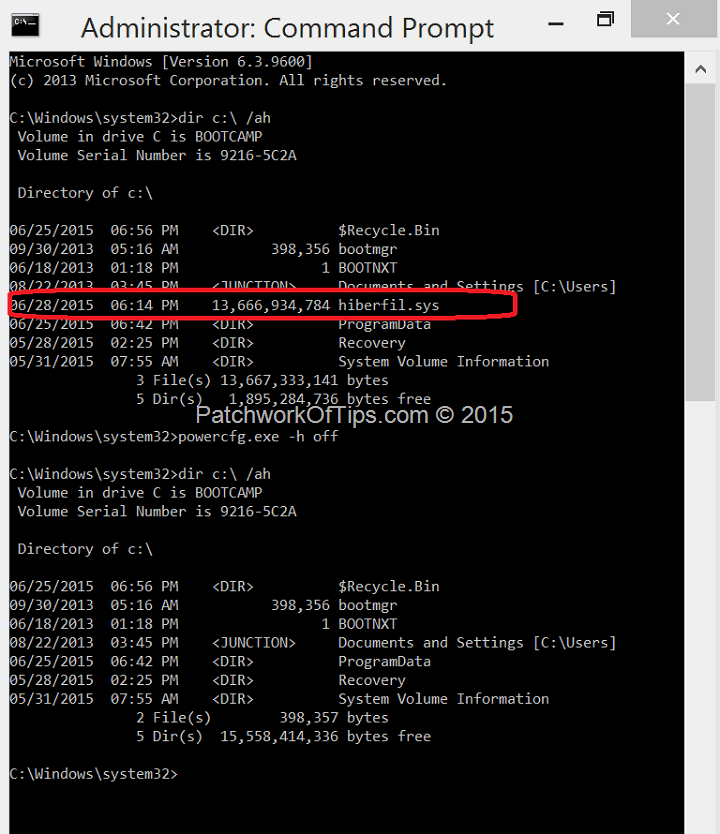 With over 12GB of space now free on my bootcamp partition I was able to continue running Windows update.
UPDATE 8th July, 2015: Once I was completely done with Windows update, I lost 7GB but was able to recover that using the Disk Cleanup service which is explained in the articles below. Everything works fine and I'm looking forward to the launch of Windows 10. Hopefully it will offer a much better experience than Windows 8.1 on my 13″ Retina Display Macbook Pro
Please rate & share this article to help others. Thanks
You'll also like: