It's been over a month since I got the Apple MacBook Pro with Retina display and I'm yet to turn the default Mac OS X Mavericks into my daily driver as I'm still hunting for cheap or free alternatives to the apps I use frequently on the Windows platform. Seventy (70%) of the time, I'm logged into Windows 8.1 Pro (via Bootcamp) instead of Mavericks.
While I've gotten better at navigating Mavericks, one thing I find myself missing, especially on days when I'm multitasking like crazy, is the Windows taskbar. In my opinion, nothing beats the way Microsoft Windows organizes all open apps in that taskbar. The dock in Mac OS X which of course serves as its taskbar, sometimes gets a bit crowded for my taste and I struggle to keep up with my open apps.
I recently discovered an app called iTaskBar that does an excellent job of mimicking the Windows Taskbar and it comes with a free trial that you can run until you're convinced to sign up for its somewhat hefty price tag of 8 Euros.
(Click to increase screenshot size)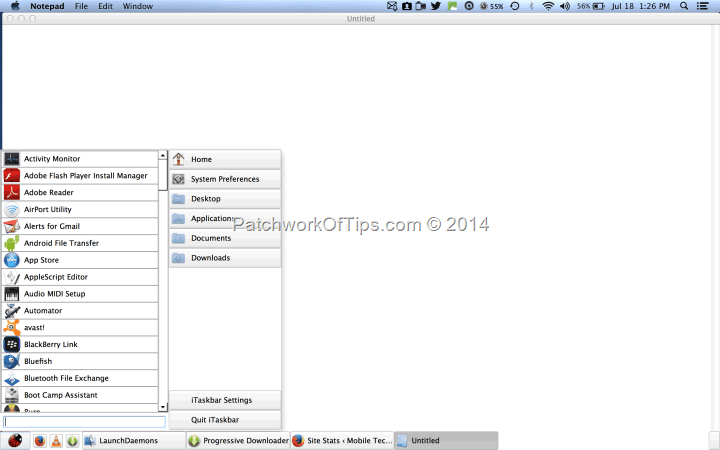 I've been running the app for like two days now and it's simply delightful. The only cons I see with the usage are as follows:
You can't make the default Mac OS X dock go away though that's a good thing 'cause of the next point
When you hit the red exit button on a window, the corresponding app vanishes from the taskbar and can only be accessed via the dock. For you to access your open apps via iTaskbar you have to minimize the app
The UI needs a lil bit of polishing to make it retina display worthy and I wish the developer would just give us a start button with the Apple logo
As long as you're on the trial version, you'll keep getting pop-ups on the screen asking you to purchase a pro license for $11 equivalent via PayPal
Below are more screenshots of the iTaskBar settings panel (Click to increase screenshot size)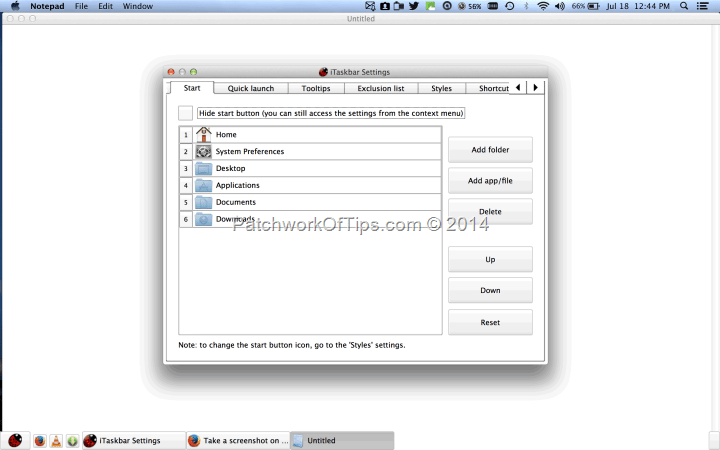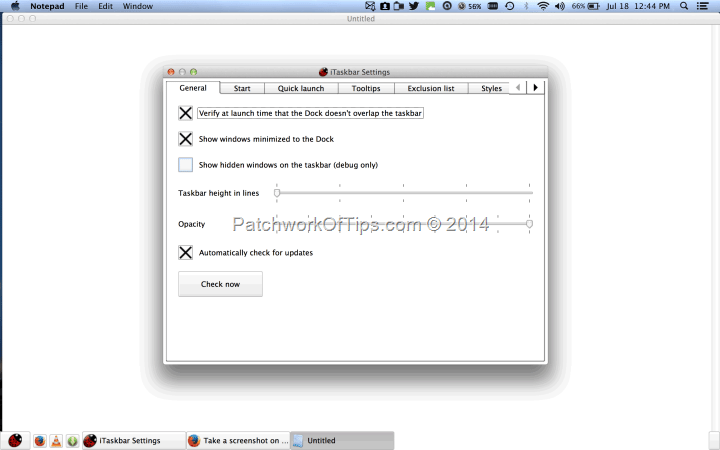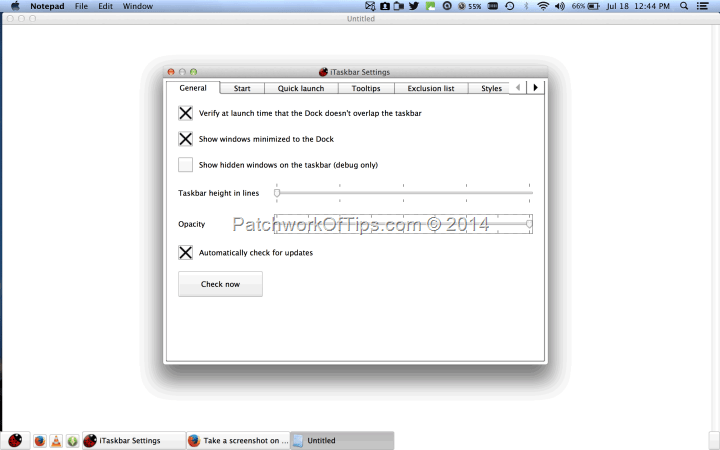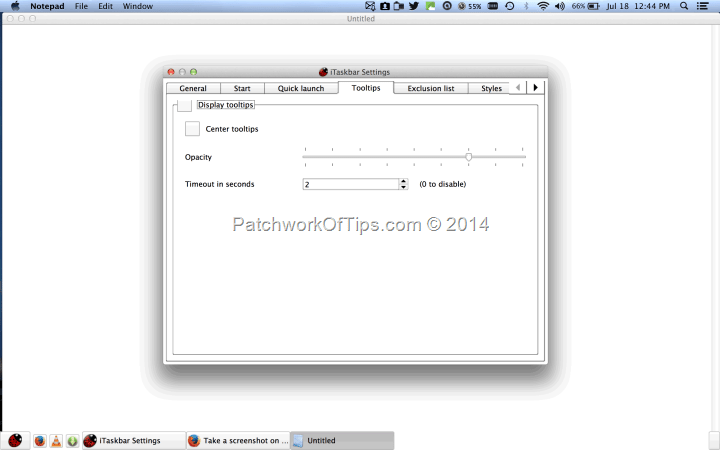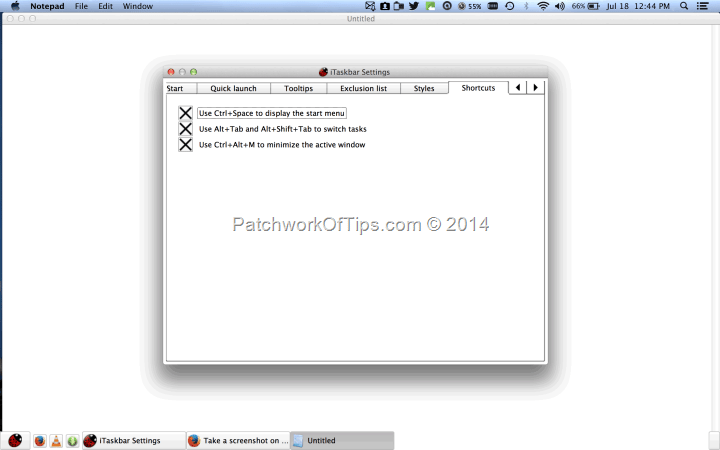 iTaskBar is compatible with OS X 10.8.2 (Mountain Lion) and higher. It's working just fine on my Mac OS X 10.9.4 (Mavericks). Hopefully there will be support for Mac OS 10.10 Yosemite when it drops in Fall.
Which Windows taskbar replacement app do you use on your Mac computer? Do please share with us. Hopefully you can also leave a feedback with regards to your personal experience using the app.
Please rate & share this article to help others. Thanks
You'll also like: