I've been using and loving the Alpha Skin Care RENEWAL BODY LOTION WITH 12% GLYCOLIC AHA since 2019 but I haven't been consistent with  it because it find it quite sticky and uncomfortable when the weather is hot.
Recently I dug it out again and was perplexed when I couldn't find an expiry date on the bottle to let me know if it was time to trash it or not. The bottle only comes with a bar code and manufacturing code
Thankfully I found a comment on Amazon.com that breaks down how to get the expiry date from the manufacturing code.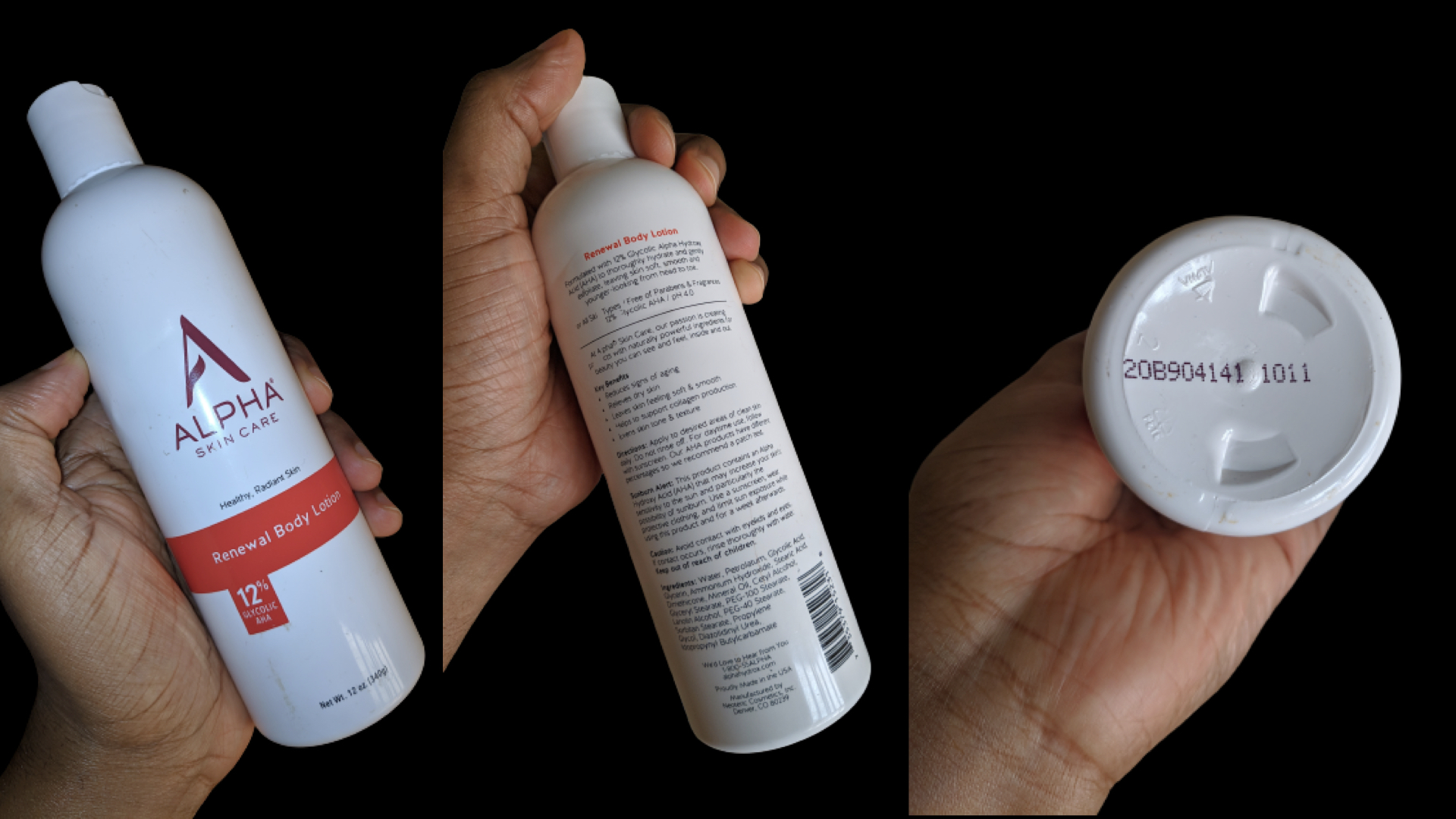 The manufacturing code on mine as shown above is 20B904141 1011
Here's how to convert the code to manufacturing date.
The first 2 digits are the DAY of the month: In this case 20th
The next letter is the MONTH of the year: "A" for January, "B" for February, "C" for March, "D" for April, "E" for May, "F" for June, "G" for July, "H" for August, "I" for September, "J" for October, "K" for November, "L" for December. In this case B = February
The digit after the letter is the last number in the YEAR it was manufactured. In this case 9 = 2019
So my bottle of Alpha Skin Care RENEWAL BODY LOTION WITH 12% GLYCOLIC AHA was manufactured on the 20th of February, 2019.
Considering shelf life for most skin care products is 3 years, this bottle should be expiring by 19th February, 2022.
The brand recommends you use up the product within 3 months after opening but I wonder if they are just trying to sell more products. If the product has such a short period after opening date, why not display it for all to see to the bottle.

NOTE: Products that contain retinol tend to have a 2 year shelf life.
Hope this was helpful. Don't forget to share
H/T: Is there an expiration date?
Please rate & share this article to help others. Thanks
You'll also like: