Video Transcript
Hey guys' this is Chuks from Patchwork Of Tips, welcome to my YouTube Channel. If you are new here, do please kindly click on the subscribe button and also tap on the notification bell icon so you don't miss an update. I try to post videos every Mondays or Fridays.
Today I'll be doing a quick review of Bioderma's Photoderm Max SPF 50+ Family Milk melting sunscreen. As written on the tube, this sunscreen can be used on the entire body, face included and also on kids 12 months and above.
It is fragrance free, alcohol free, essential oil free and water resistant up to 80 minutes and super effective even when applied to wet skin. I bought this sunscreen based on Cyrille Laurent's recommendation and it doesn't disappoint at all in a major way.
Sunscreen filters like Zinc Oxide, Titanium Dioxide and Tinosorb M which are known to leave a white cast are wonderfully missing in this formulation.
The combination of Uvinul A Plus, Homosalate, Tinosorb S, Octisalate and Uvinul T 150 account for it's SPF 50+ PPD 20 rating.
The main reason why I love this sunscreen is that it blends easily into the skin in 1 minute or less leaving absolutely zero white cast even in the beard area. It's reminiscent of the Pharmasolutions Sunscreen Lotion which I've reviewed in the past.
You don't have to rub hard to get it to sink in which makes it great for sensitive skin as well as skin that's actively peeling.
Now the three main issues I have with the sunscreen are:
It has a period after opening date of just 6 months so if you are rotating sunscreens you need to be careful not to pass the 6 months mark. Thankfully it comes with a seal against accidental/intentional opening of the tube before final sale.
It leaves a dewy greasy finish which my mattifying primers struggle to control. The 44 degree centigrade weather here in Sokoto, Nigeria isn't helping matters either.
Sadly it stings a lot around the eye despite Bioderma's claims of good ocular tolerance.
The sunscreen cost me £19 off Amazon UK and for 250ml of product, I don't think it's a bad deal at all.
Whether I'd repurchase this sunscreen depends on if I'm able to find another sunscreen with these awesome properties and amazing ocular tolerance. I have the Ambre Solaire Kids Sensitive Wet Skin Lotion on the way and I hope it's a worthy replacement.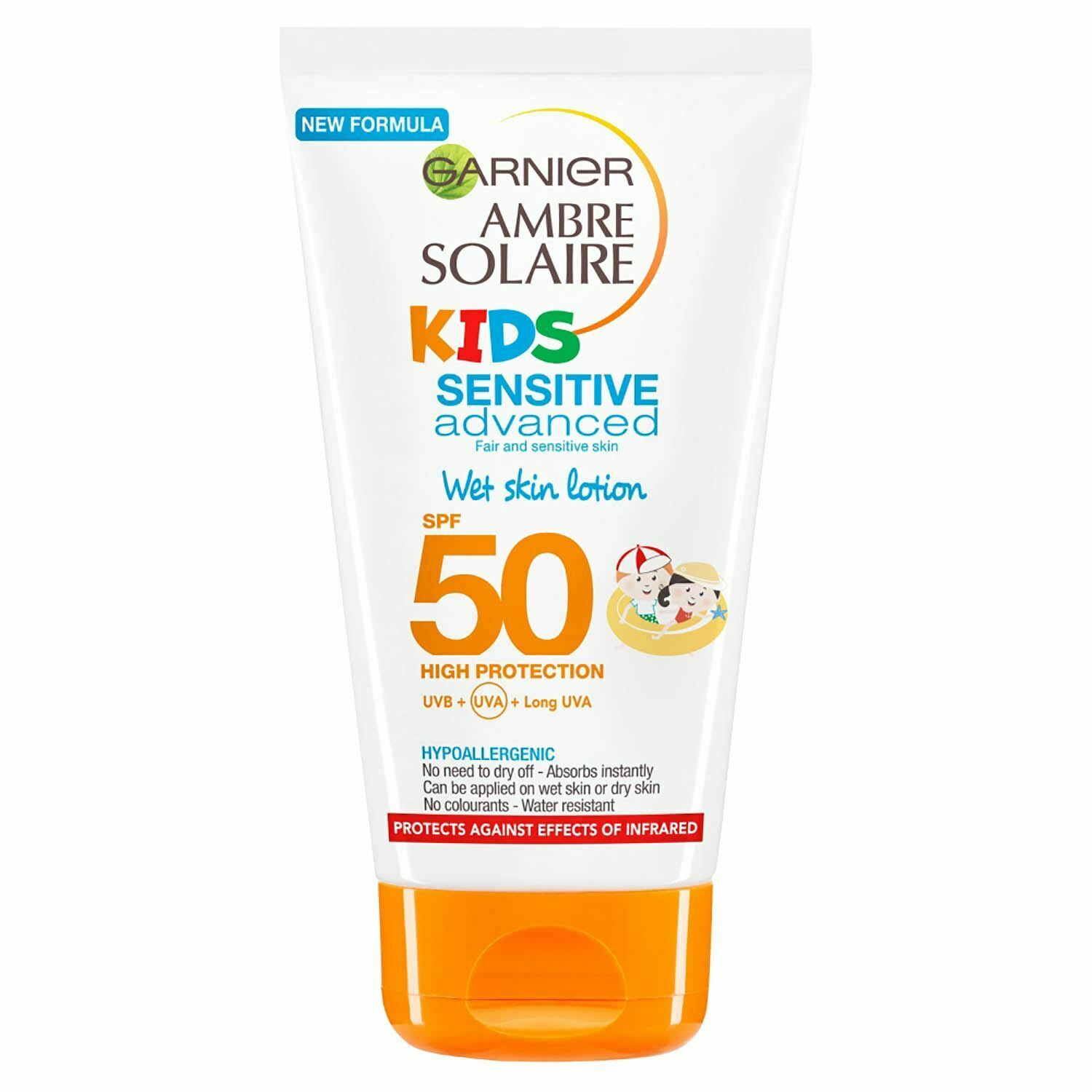 Don't forget to please like this video if it was helpful, I'll see you guys in my next video. Take care.
FTC Disclaimer: Any video on this website which is sponsored will be clearly marked as such. Product links on this website are sometimes affiliate links which means that if you were to click on them and order something off the landing site, I will be getting a commission on the retail price. Do please note that this commission DOES NOT affect the retail price in any way.
Bioderma Photoderm Max Family Milk SPF 50+ 250ml https://www.patchworkoftips.com/go/bioderma-milk-spf50/ (Amazon UK)
Bioderma Photoderm Range of Sunscreens: https://www.patchworkoftips.com/go/bioderma-photoderm-range/ (Amazon UK)
Ambre Solaire Kids Sensitive Advanced Wet Skin Lotion SPF50: https://www.patchworkoftips.com/go/ambre-solaire-wet-skin-lotion-spf50/ (Amazon UK)
Buy PharmaSolutions Sunscreens: https://bit.ly/2SozKBK
Please rate & share this article to help others. Thanks
You'll also like: