For quite some time now I've been having issues transferring files from my Android Marshmallow devices to my Macbook. For some reason, my files would fail to appear when I launch Android File Transfer and in some cases, files I had deleted from my device would still be showing on Android File Transfer manager.
Some say this is a bug with SD card storage on Android Marshmallow but my devices have no SD cards installed and are still facing the problem. Fixing it  is easy though somewhat exhausting if you have to repeat the following each time you want to transfer files from your phone to your Mac.
Simply go to Settings >> Apps and tap on Show System which will reveal all default system apps. Scroll down the list of apps and click on External Storage.
Tap on Storage >> Clear Data
Go back to the app list, scroll down to Media Storage and repeat the above process to clear data as well.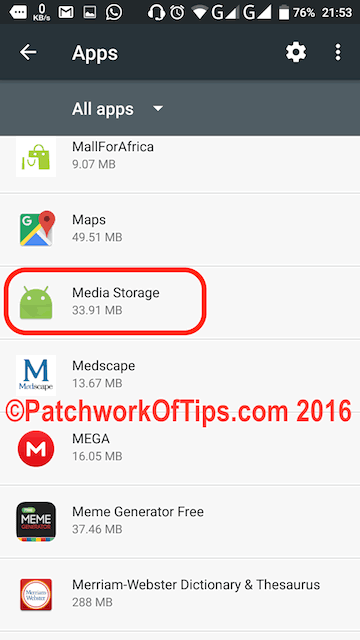 Reboot your device when you're done and allow 5 to 10 minutes for the media database to be rebuilt (depends on how fast your mobile is and how many files you have on it). Reconnect your device to your macbook and you should be able to view your files now on your macbook.
H/T: Android Central
Please rate & share this article to help others. Thanks
You'll also like: