I had $20 lying around and decided to help a friend who has been without a phone for like 6 months now. She's not quite good at handling phones and neither are her kids so I was drawn to the VkWorld Stone V3S when I saw the presale promo over a month ago, touting it as a shatter proof, dust proof , water proof and low-temperature proof phone. The promise of a great 2530 bass rich box speaker sealed the deal and I jumped right in for the sweet presale price of $20 with free trackable shipping.
As it is with most recent feature phone models, the VkWorld Stone V3S can play MP3 files, has a 0.3MP back camera and a GPRS internet connection. Full specification and live images as follows below:
You can click to enlarge the images below.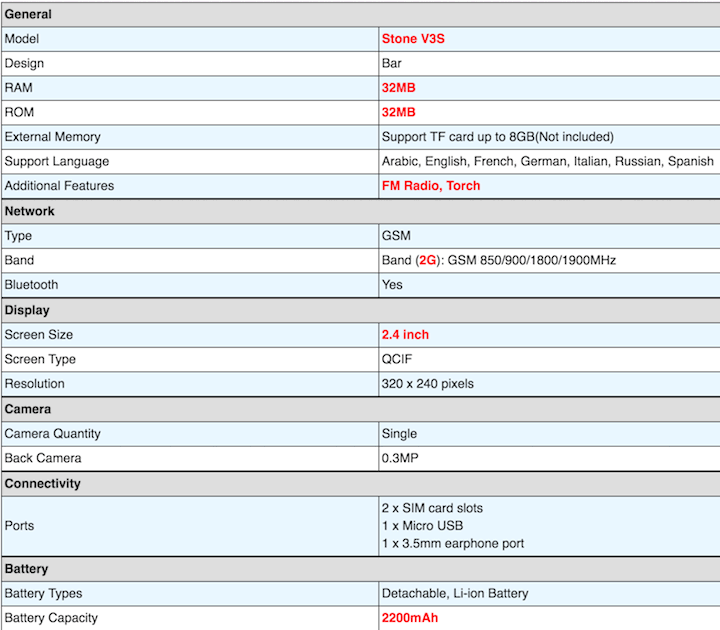 Dual LED Lights at the top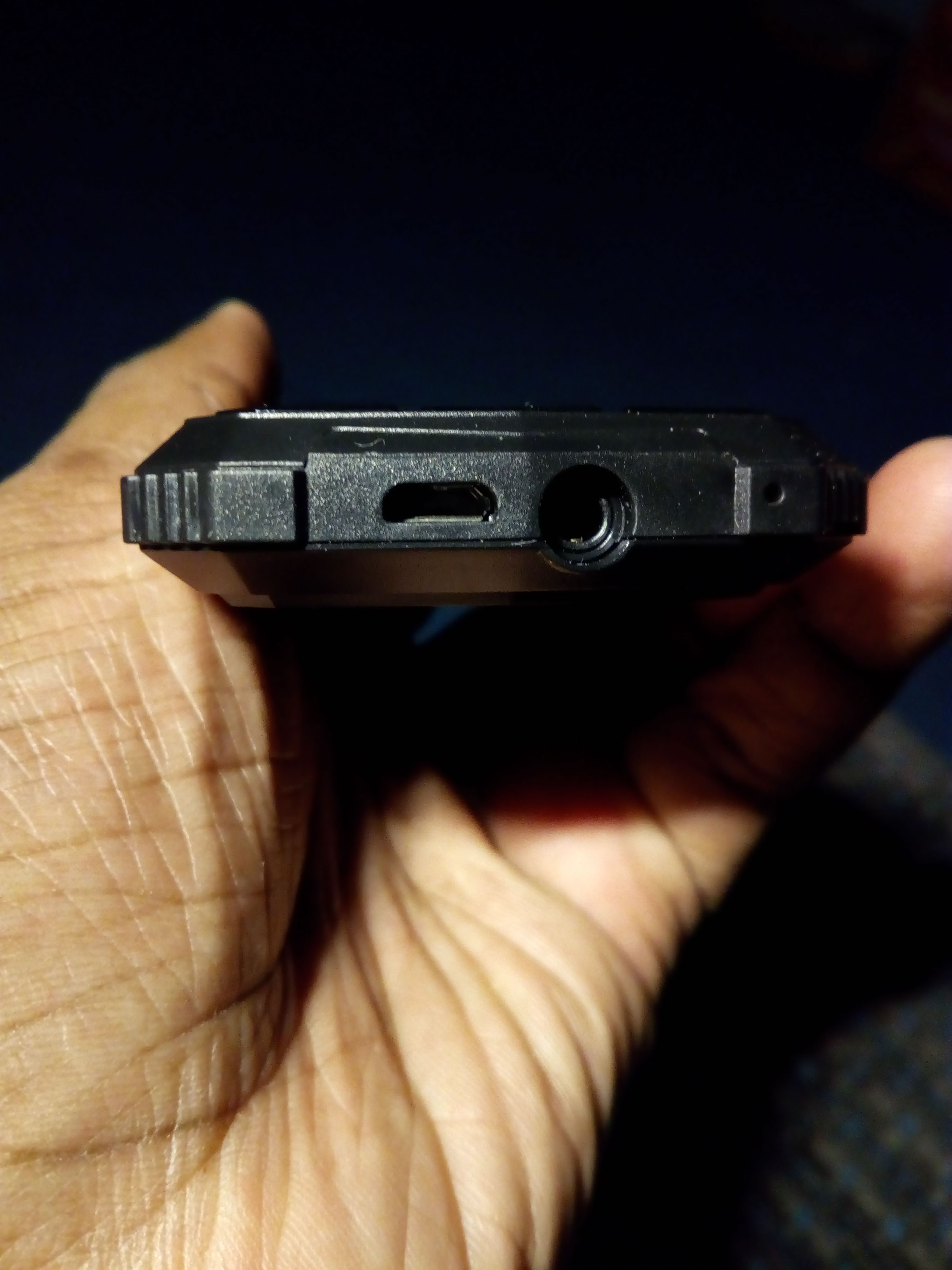 MicroUSB charging port, 3.5mm audio jack and microphone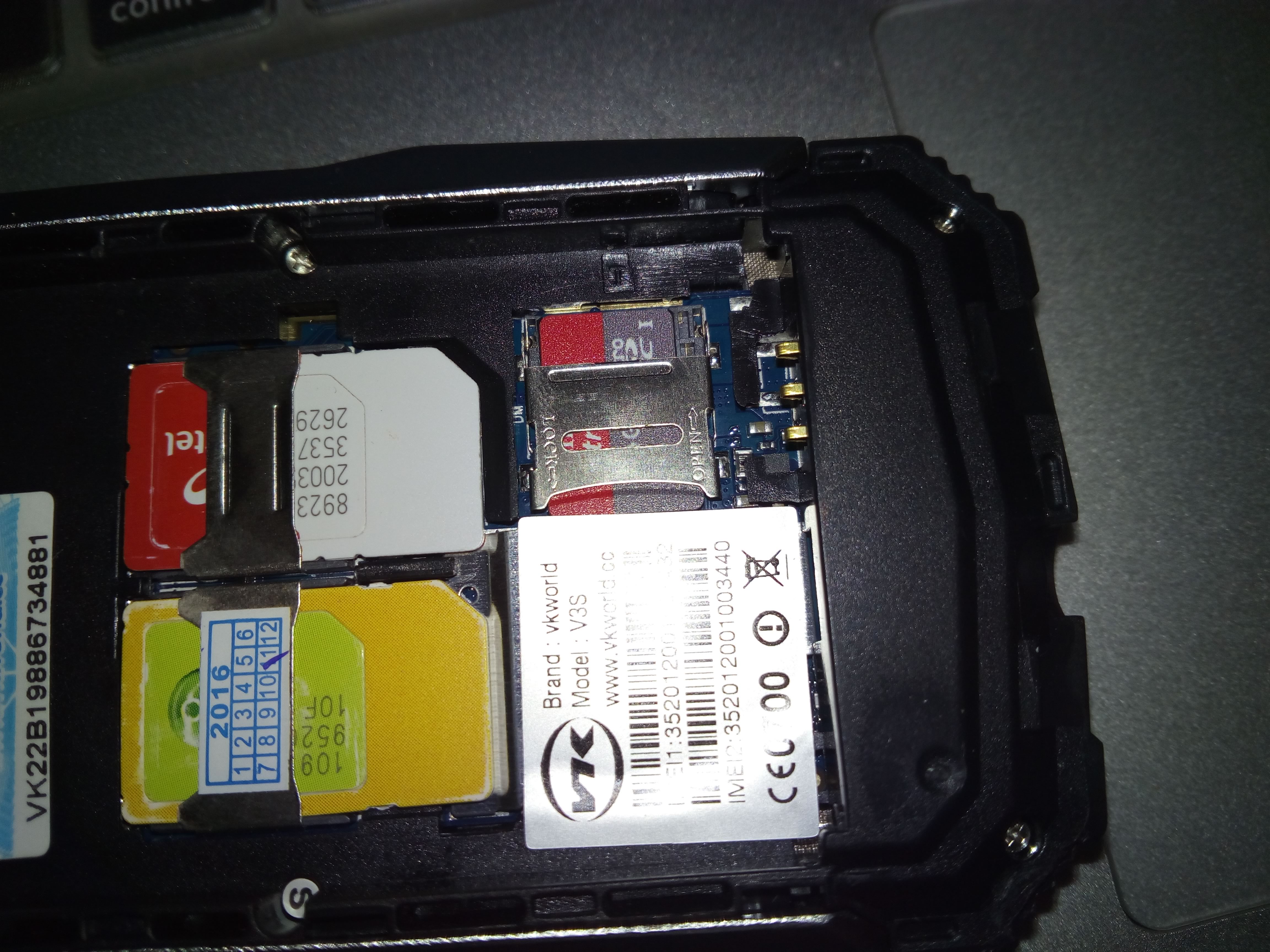 Sim Card and MicroSD card slots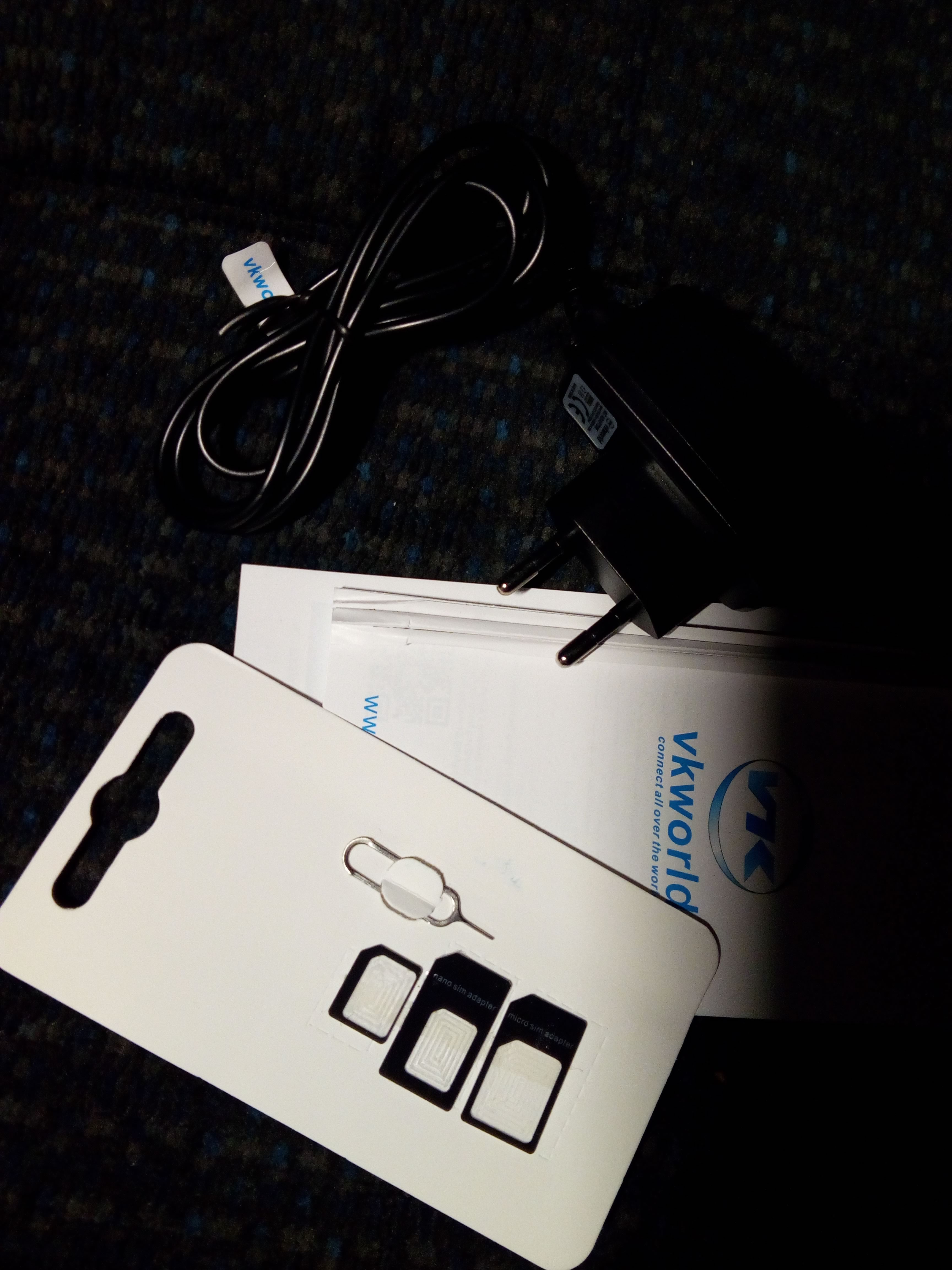 Wall charger, User Manual, SIM adapters and Warranty Card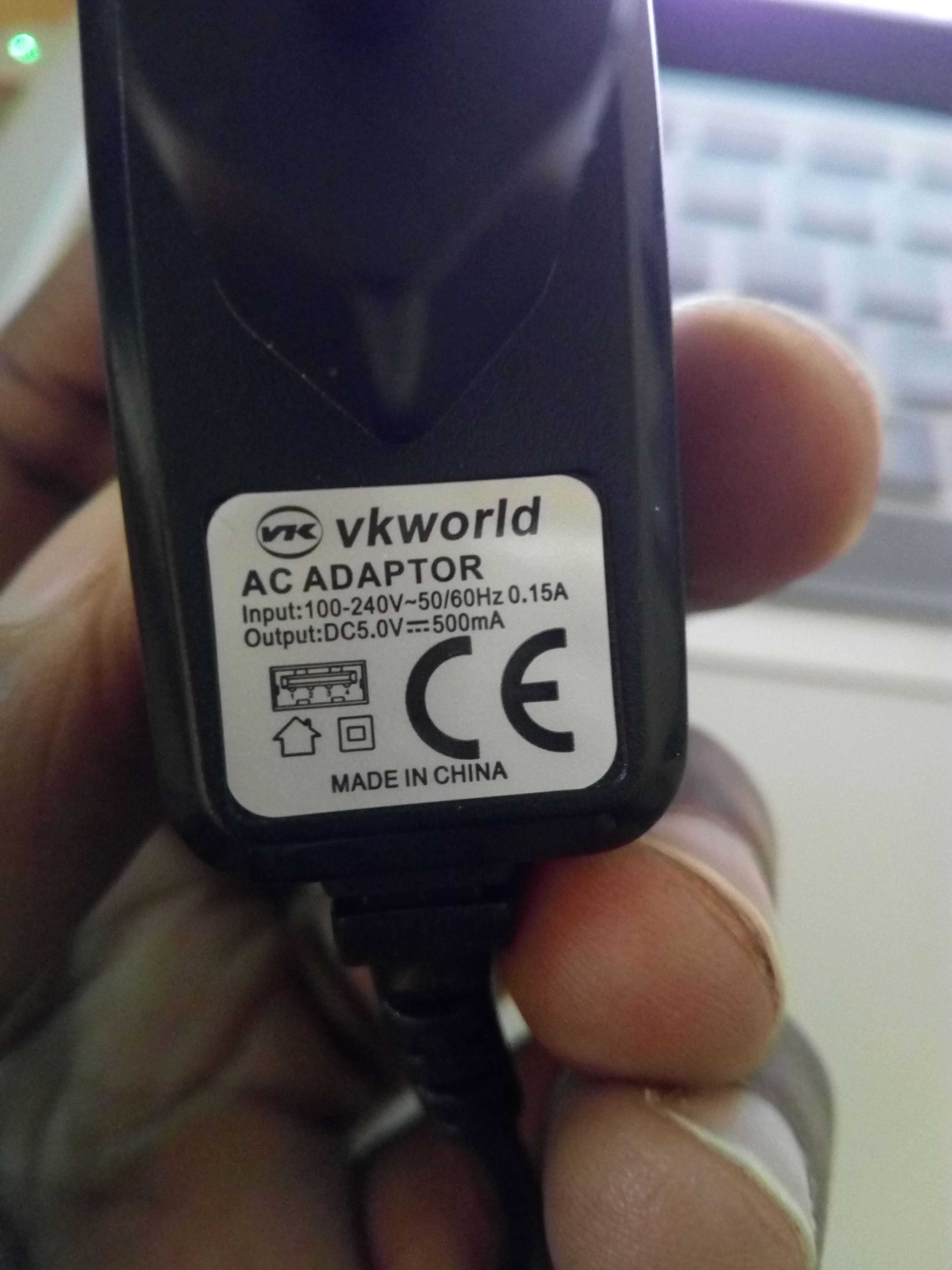 I'll be taking a different approach in reviewing this device. I'll simply focus on the major features used in marketing the device.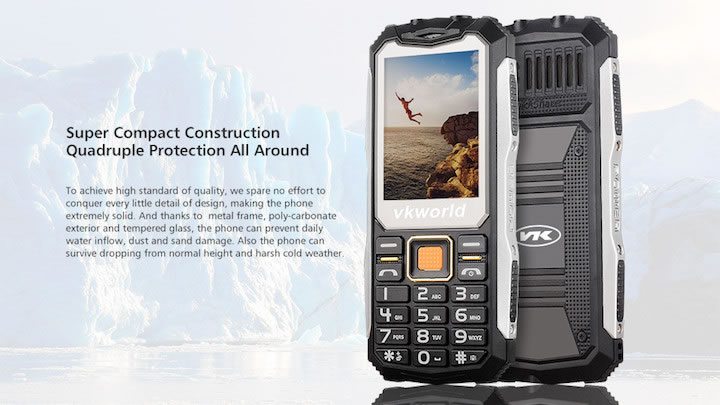 As far as build quality goes, I'll say it's quite solidly built for the price range. Solidly built to the extent that it's very frustrating getting the back cover open so as to access the battery, sim card and microSD card slots. The manual doesn't even tell you how to open the damn phone. I wonder why they included a sim slot pin opener in the package. Only time will tell if the phone will resist falls from normal heights.
I was very much interested in the output of the speakers and I was left disappointed at first trial. To make matters worse I checked out the default ringtone and it rang out like one of those annoying "china" phones and I nearly slammed the device on the floor. The next day, I decided to upload some more MP3 files to the microSD card just to check things out one more time and this time I was joyfully surprised. The playback was quite good. As good as it was in their iPhone 7 Plus VS Stone V3S, Dual Speaker VS BOX Speaker video.
What I then came to discover was that the sound output depended greatly on the quality of the music file. Those with high bitrate played beautifully well while those I had compressed remarkably didn't wow at all.
Changing the ringtone to Rihanna's Diamonds really lifted my spirits. lol
NOTE: The device can not be accessed via USB cable on a computer so you have to remove and plug the microSD card directly into a PC or Mac to copy music files. For the Music Player to detect your songs automatically, they have to be stored within the My Music folder on the SD card.
Finally there seems to be some issue with the earphone jack on my unit. Sometimes it produced no sound at all until I turned the plug several times and even when it did produce sounds, those sounds came out of one ear piece only.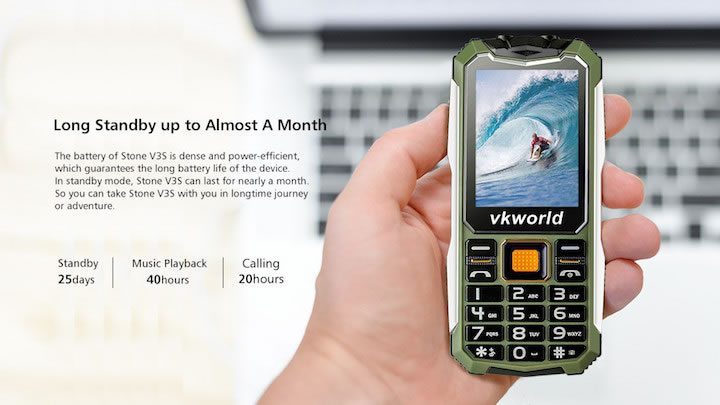 I had no way of testing the battery life but according to my friend with a few calls, sms and quite some music playback at the loudest volume, the 2200mah battery only dropped to 91% in over 24hrs. In my opinion the battery life is great.
NOTE: She has just one SIM card in the phone.
What I don't really like though is that I wasn't able to charge the device using a regular microUSB charger and the official charger doesn't feel like something that will last a long time.
UPDATE 13th December, 2016: So my friend recently complained that the battery tends to drop fast suddenly. That is instead of dropping gradually, it moves from say 4 bars to 1 bar within hours leaving her with no option than to charge the device every 48hrs. I don't know what to make of this so I'll just go with a possible software or battery calibration or battery capacity issue. I've seen some claims online that the capacity isn't really 2200mAh.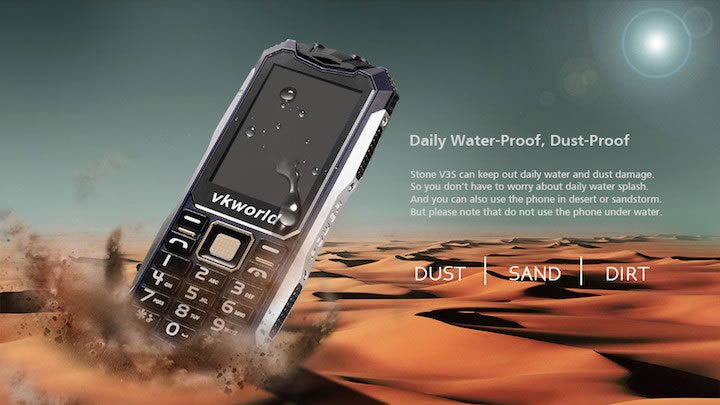 While the battery compartment and speakers are well protected, the USB charging port isn't well constructed in that you can see the keyboard light through it. IMO that means dust can most definitely penetrate the device in a sandstorm. As shown above, thou shalt not submerge this device in water.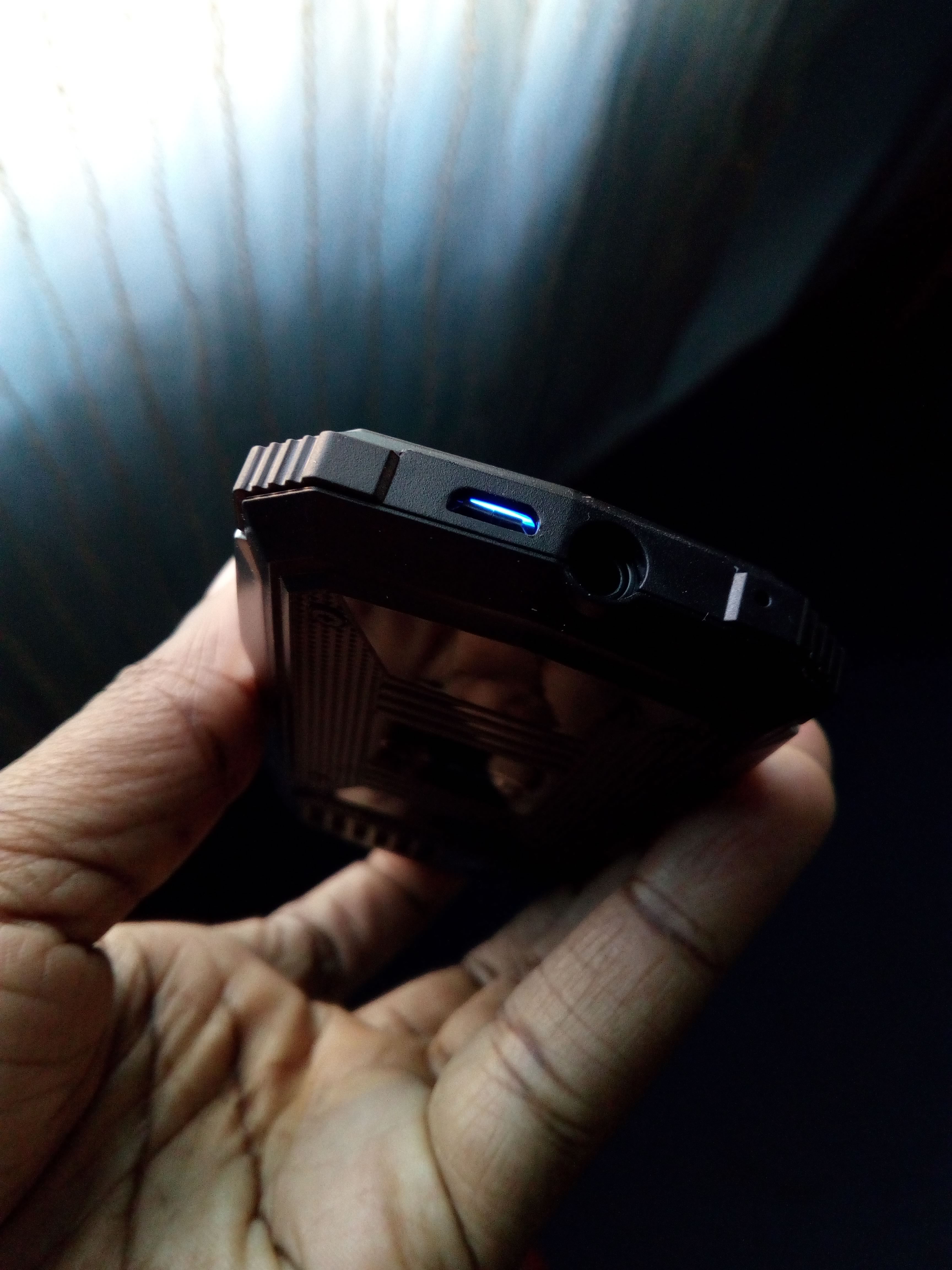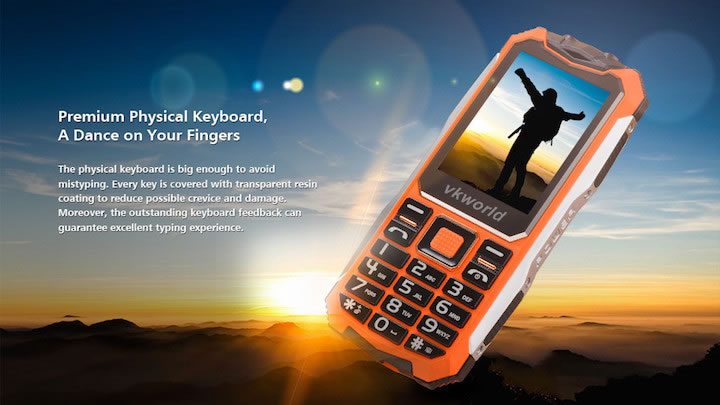 The keypad is really good and typing on it felt surprisingly good. I've got no complaints there at all.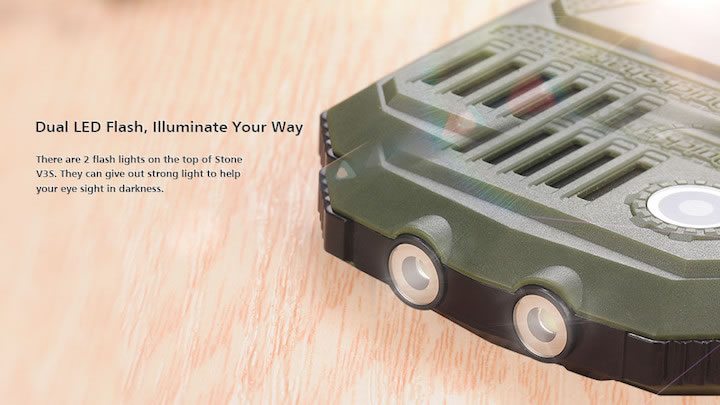 The Dual LED flash is a huge let down though. It's not bright at all. Simply but it sucks.
I'm not going to say anything about the 0.3MP as it's just laughable. There's GPRS internet connection with a rudimentary web browser on board which I doubt she'll use.
Calls are quite clear and the microphone is okay judging from a few sounds I recorded.
Overall, I'd say it was $20 well spent. Besides my friend can't keep gushing about the phone. lol. She's finally a phone call away and has music on the go to boot. Unfortunately the price of the device has gone up to $29.99 as the presales promo is over. Personally I wouldn't spend $30 on a feature phone. $20 is my limit ;-).
If you've got any other questions regarding the device, feel free to leave a comment below.
Please rate & share this article to help others. Thanks
You'll also like: