When shopping for a mobile phone or tablet these days especially in parts with erratic poor supply, one major feature to look out for is a huge battery capacity that can keep your device powered on for a full day of moderate to heavy usage without fuss. Now such a huge battery would be utterly useless if it took hours to charge it fully thus the need for fast charging technology such as Qualcomm's Quick Charge or MediaTek's Pump Express (Plus).
Replacement chargers for devices with Quick Charge technology are quite easy to come by BUT such is not the case for devices using MediaTek Pump Express thus my joy when in searching for a backup fast charger for my Oukitel K6000 Pro, I stumbled upon the ROCK Quick Charge 2.0, MTK Pump Express 2 in 1 Technology Universal Fast wall charger. If you have an Infinix, Meizu, Gionee, Lenovo phone or any other brand that supports fast charging and uses the MediaTek processor, this is most probably the replacement charger to get, if the original replacement charger for your device isn't readily available in the market.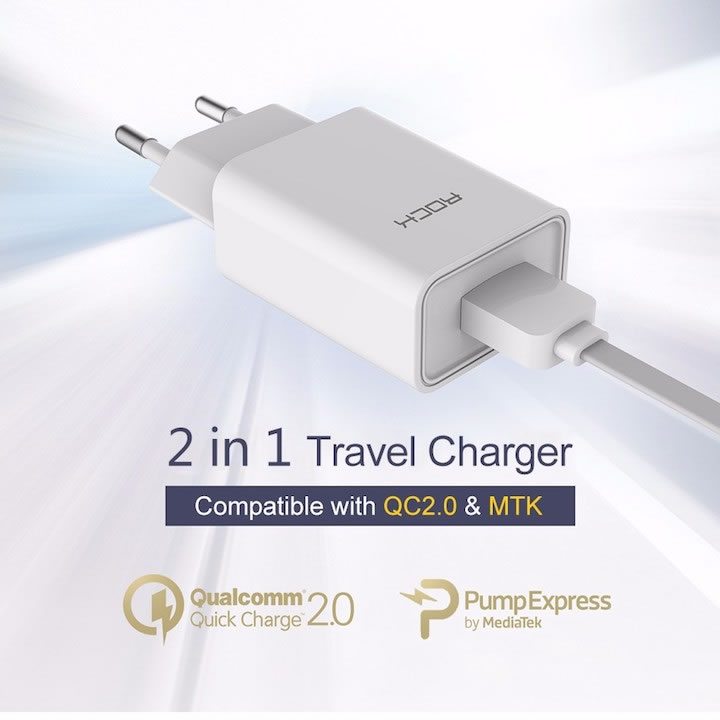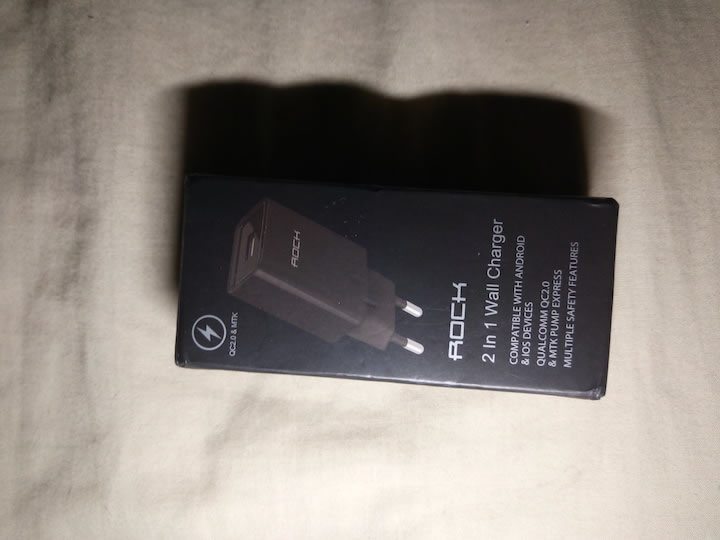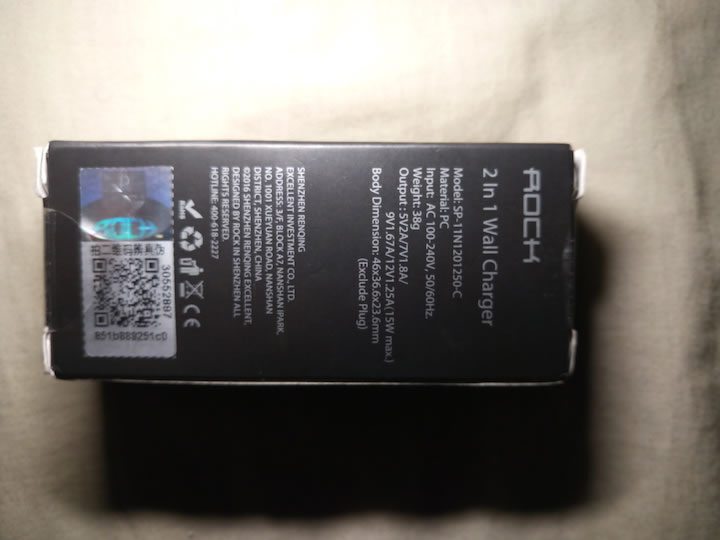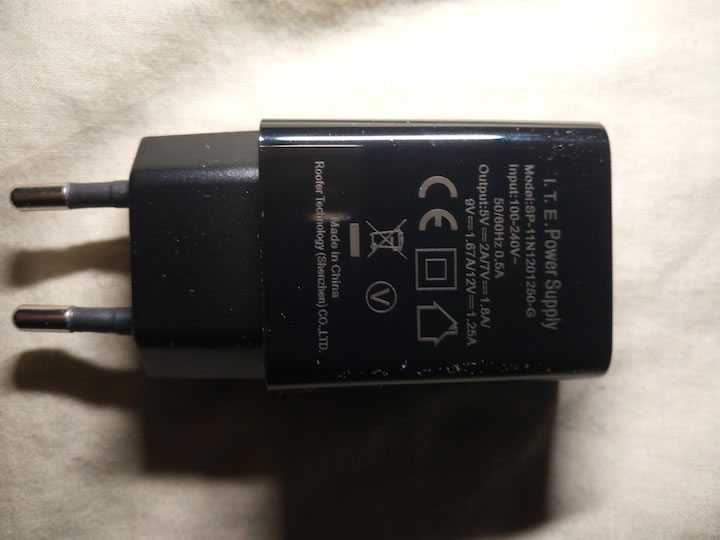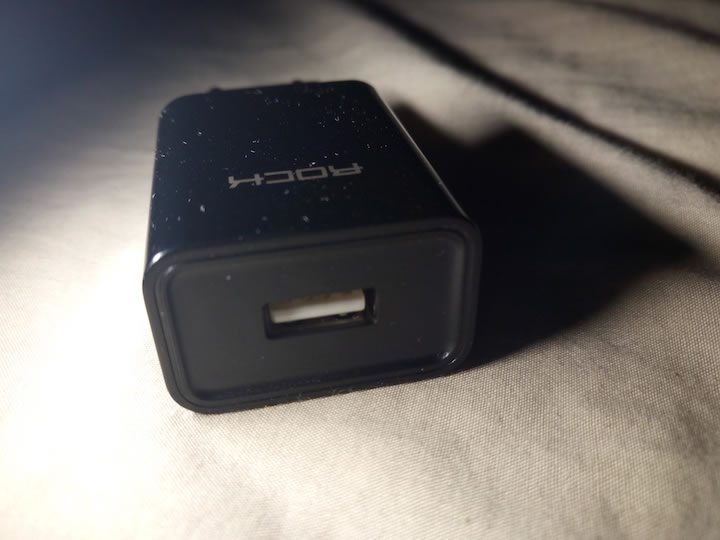 The ROCK charger's output rating is 5V/2A; 7V/1.8A; 9V/1.67A; 12V/1.25A (15W Max) which is a bit lower than my Oukitel charger's 5V/2A; 7V/2A and 9V/A rating but it still charges my device pretty fast.
On first usage it for some reason charged my Oukitel K6000 Pro from 86% to 100% in less than 2minutes which was shocking. I rebooted the phone while it was plugged into the ROCK charger and it resumed normal fast charging from 86% till the end at a pace similar to what was obtainable with the default Oukitel charger. Phew! lol
Unfortunately it doesn't come with a USB cable so you have to buy one separately if you don't have a spare USB charging cable lying around. If the charger for some reason isn't compatible with your device, your money isn't totally wasted as it will still charge your device at an output of 5V/2A without the fast charging feature. Still on this you can peruse the list of supported devices on the sales page. In my case, the Oukitel K6000 Pro wasn't listed so I took a chance since it is confirmed that the device is Mediatek Pump Express enabled.
You can always send the merchant a quick message if you don't want to risk it i.e if you really want to be sure that your device is supported.
The charger can also be used with Qualcomm devices that support Quick Charge 2.0 and it comes with 7 security protections for fast and safe charging all for the small price of $7 with free shipping.
If you're interested in getting this device, click here.
Please rate & share this article to help others. Thanks
You'll also like: