Video Transcript
It would seem that with the increase in RAM size and storage space in the latest smartphones, most phone manufacturers are increasing the number of bloatware loaded onto their devices.
The Xiaomi ADB/Fastboot Tools by Saki EU is one of the many tools out there that can be used to remove bloatware from smartphones, Xiaomi smartphones in particular in this case.
This quick guide will show you how to successfully run the app on macOS as most guides out there are focused on Windows operating system.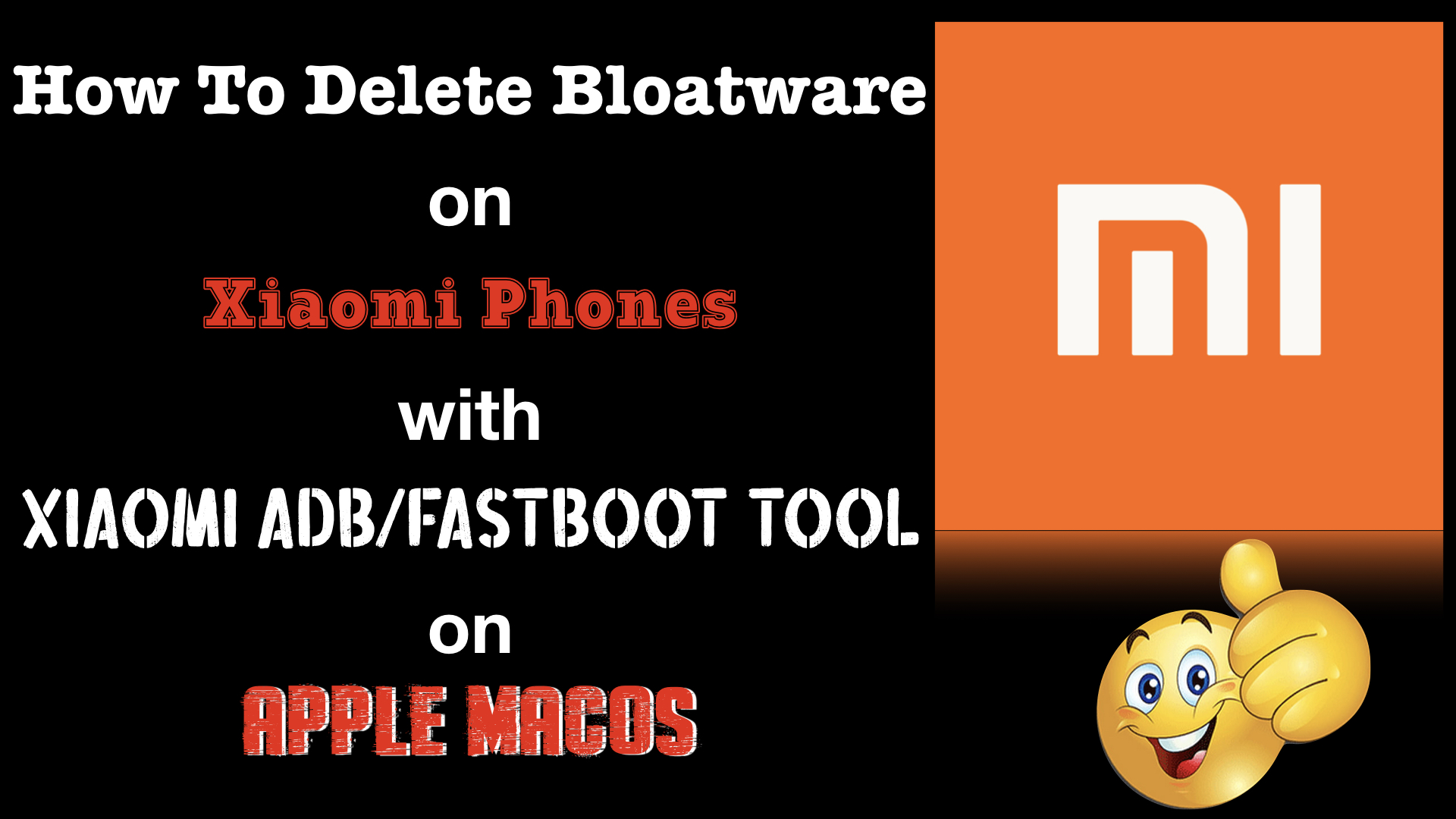 Step 1
Follow this guide to Enable USB debugging, install via USB and USB debugging security settings.
Step 2
Check if you have java installed on your Mac. If you don't download and install it now.
Step 3
Check if you have ADB installed on your Mac. To do that simply connect your device to the Mac, launch terminal and run adb devices. If it's installed proceed to Step 4. If it's not installed, follow this guide to install it.
Step 4
Download Xiaomi ADB/Fastboot Tools. Launch terminal and then type in java -jar and drag the tool inside terminal. Hit the enter key and the tool will automatically open and detect your connected device.
UPDATE 02 May 2023: The download page no longer exists for some reason. Get the file by clicking here.
Switch to the Disabler tab and disable any bloatware you wish to disable. You can also uninstall these bloatware by going to the Uninstaller tab BUT disabling is safer.
Select the apps you wish to disable, press on the disable button & confirm the action to begin. Within seconds all selected apps will be disabled.
If you need more info on what some of these apps do, see this post.
Hope this guide was helpful. Don't forget to please like, share and subscribe. I'll see you guys in my next video. Take care guys.
Please rate & share this article to help others. Thanks
You'll also like: