Upgrading my BlackBerry operating system to OS 6.0.0.546 (Bundle 2475) has been on my mind for weeks now ever since I heard that BlackBerry OS 6.0 had been released for major BlackBerry models like Tour, Curve, Bold, Storm and Pearl.
Globacom Nigeria, my network operator as always wasn't pushing the BB operating system (OS)upgrade to mobile phones nor did they have it for download on their site thus I sought out to find a reliable download source for OS 6.0 for my Curve 9300 3G which to my utmost shock/surprise had been available all along on the official BlackBerry website.
Unfortunately, due to my location (no 3.5G internet connection), the official BlackBerry OS 6 download was slow as hell and had no pause – resume download ability. As luck would have it, I was able to reach out to a few of my online pals/co-bloggers (Karen, Ileane and Mitch Mitchtell) and Mitch quickly came to my rescue downloading the OS for me and uploading it to my server.
The download weighing in at 157MB took about 4hrs 37minutes to complete after which I then proceeded to upgrade my blackberry curve 3 to OS 6.0.
NOTE: Before you upgrade your blackberry phone to 0S 6.0, it's strongly recommended that you contact your network provider to verify if the network is compatible with OS 6 as not all networks are.

Globacom Nigeria only had OS 5 for download so after confirming that the network could handle OS 6.0, I downloaded it off Etisalat Nigeria.
This tutorial details how I was able to upgrade my blackberry curve 3G to OS 6.0.0.546 (Bundle 2475)
HOW TO DOWNLOAD BLACKBERRY OS 6.0
DISCLAIMER: Upgrading your BlackBerry could render it or some apps on it useless, so tread carefully and know that I ain't gonna be responsible should it all go wrong for you. My experience was a blissful one
Download and Install the BlackBerry Desktop Manager.
To commence downloading OS 6.0 for Blackberry, go to BlackBerry Desktop and Device Software Download Sites and choose your network provider.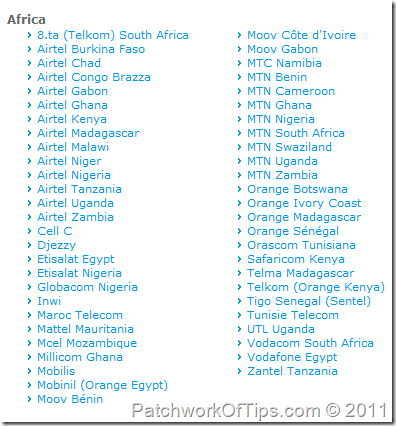 Select your BlackBerry Model

Scroll down and click on Download under BlackBerry Handheld Software v6.0.0.2475 (Multilanguage)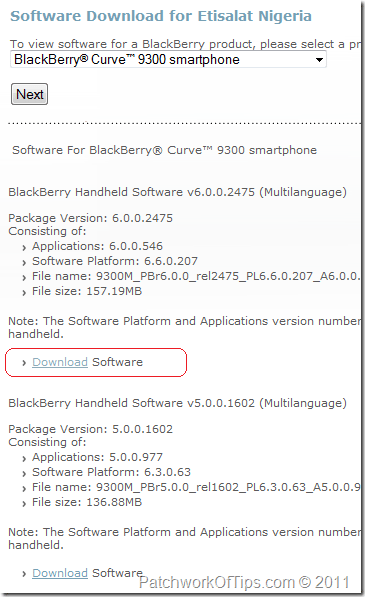 Fill your data to gain access to the download area.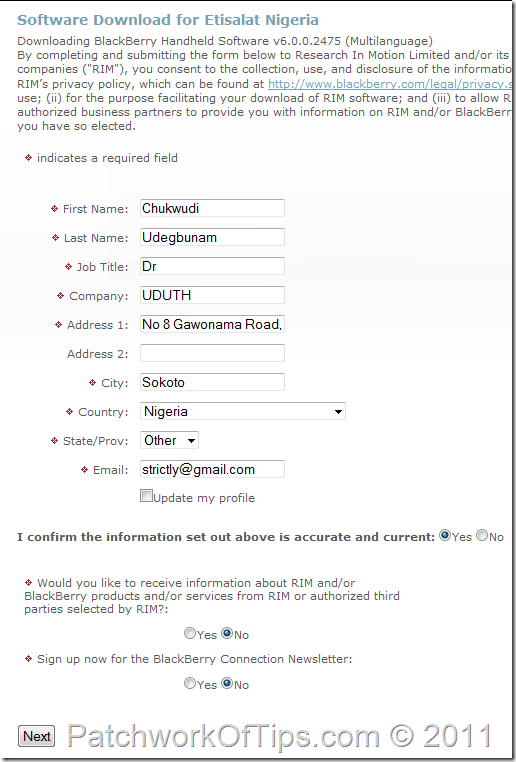 Accept the Blackberry downloads agreement by scrolling down, selecting Agree and hitting the next button.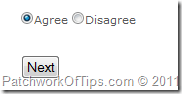 Click download to commence your saving the OS 6.0 to your computer then wait till it's done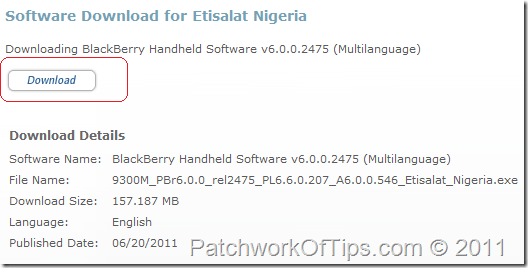 HOW TO UPGRADE BLACKBERRY TO OS 6.0
As soon as your download completes and you feel ready to take the next step which is upgrading the OS, take a look at Fuad NAHDI's How to upgrade Blackberry Curve 9300 to OS 6.0. This post immensely helped me upgrade mine last night.
That's all folks. Enjoy and let me know what you think about the new BlackBerry OS 6.0.
Please rate & share this article to help others. Thanks
You'll also like: