Updating Windows can be very annoying as it drains way too much data especially if your internet connection isn't stable or their servers are having issues. With macOS I don't have such issues and I get to know how many gigabytes the update will cost me before downloading the entire thing which is not so with Windows Update.
Last night I wasted over 7GB of data trying to upgrade the Windows operating system on my macbook's bootcamp partition to the recently released April Update for Windows 10 and it was all in vain. Thank God I was using 9Mobile's BlazeOn Data Service so it only cost me N1,000.
Woke up this morning did a little bit of research and discovered that Windows officially offers the full ISO direct download to individuals assessing their site on devices that aren't running Windows OS.
It's very easy to do as will be shown below.
If you've been getting Windows Error 0x80d05001 each time you want to download a major Windows update, this is the best way to go about it without tearing your hair out
Open Google Chrome browser and install this add-on User-Agent Switcher for Google Chrome – Chrome Web Store.
Tap its' icon in the toolbar as shown below and under Select a User-Agent, choose iPad.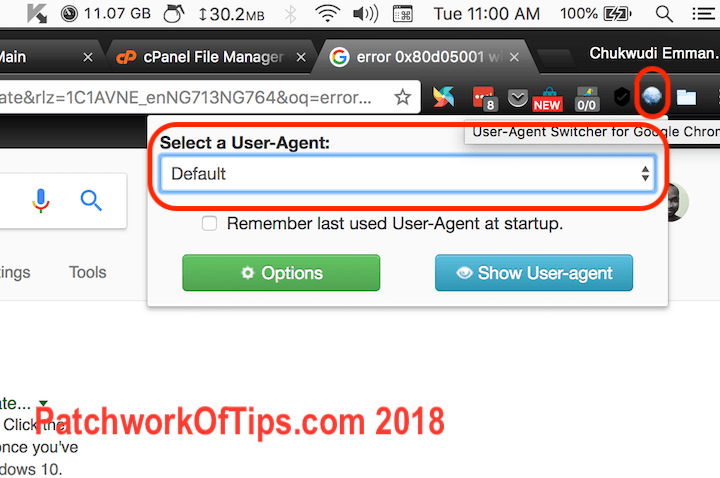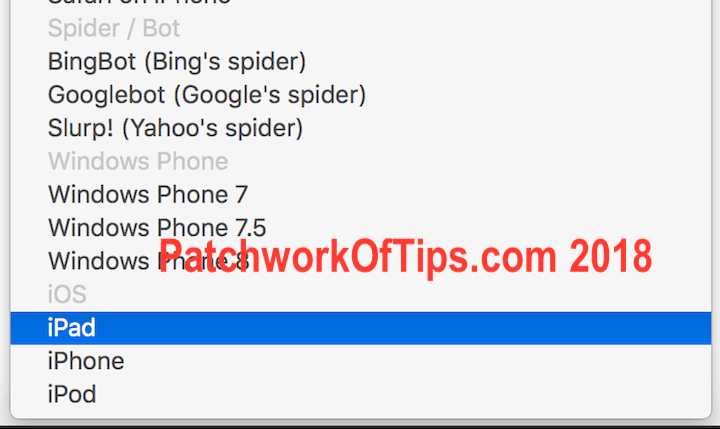 The User-Agent switcher icon will change to On. That means your Google Chrome browser is now recognized as an iPad.

Go to the official Microsoft Windows 10 ISO download page  or official Microsoft Windows 8 ISO download page .
Under Select edition, choose your required Windows version then click Confirm.
Wait a few seconds then under Select the product language, choose the Language you wish to download. Make sure to download the current Language on your Windows PC. Click on confirm and wait a few seconds.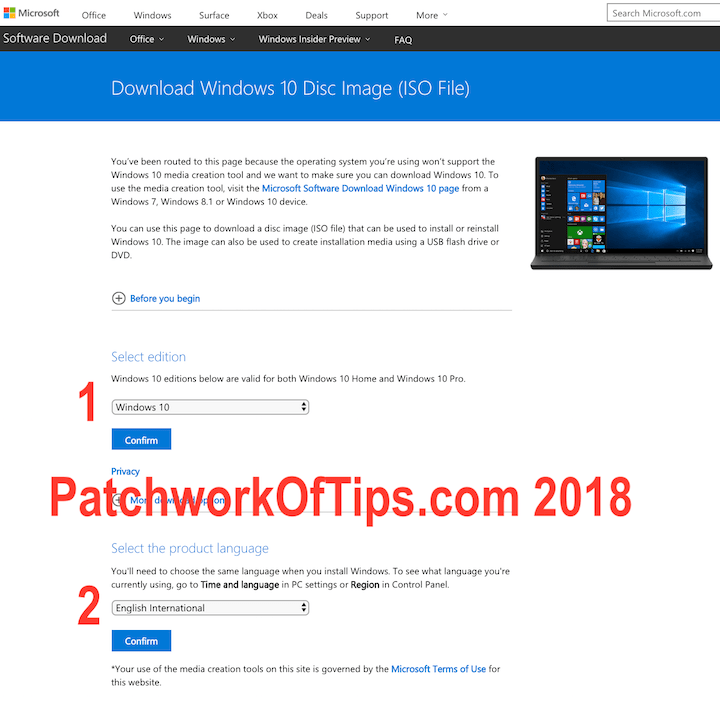 The download links will now be shown. Choose which bit version is currently running on your PC and click on it and the download will start immediately. If you are not sure of which version to download, please check out this article: Which Windows operating system am I running?
Do please take note that the link provided will expire after 24hrs so try and download it within that time frame or you'd have to start the process all over again.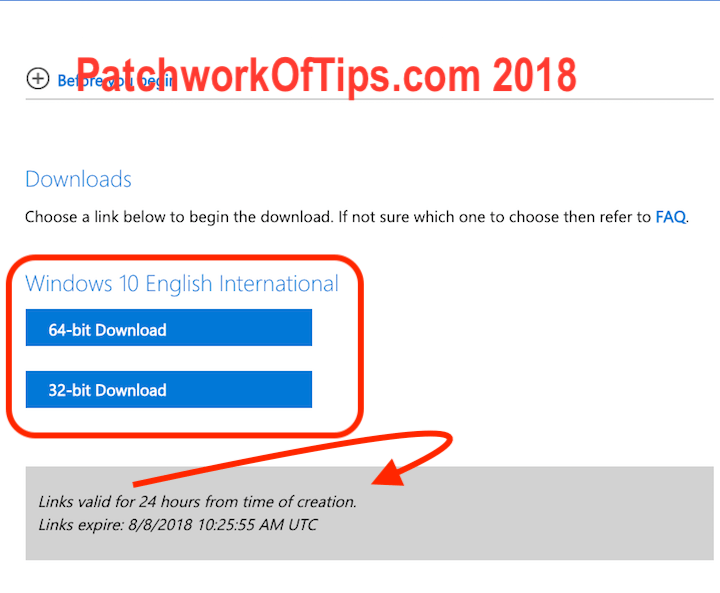 That's all. Don't forget to share please. Thanks.
Please rate & share this article to help others. Thanks
You'll also like: