For like a week now, I've noticed that all my notification center widgets aren't showing. At one point I believed me not having rebooted my macbook in like forever was to blame but then this evening I couldn't share web pages from Safari anymore. Each time I tried, Safari would just kinda freeze on me.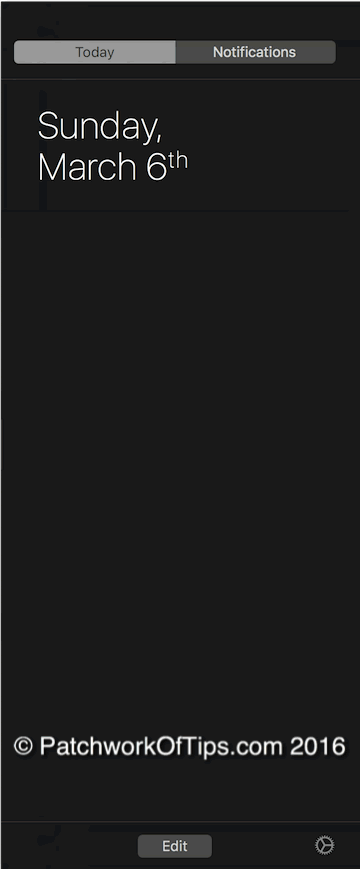 I'm running Mac OS X El Capitan by the way.
Apparently the notification center widgets were sort of linked to Safari's Share function. In some cases a reboot would fix this mess but in my case, 3 reboots later, it was still there.
To fix it, I had to disable and enable System Integrity Protection. This feature was launched with Mac OS X El Capitan so if you're running an OS other than this, this fix will not work for you.
Simply shut down your macbook. Press the power button and when you hear the startup sound, hold down the option key until the boot menu shows up.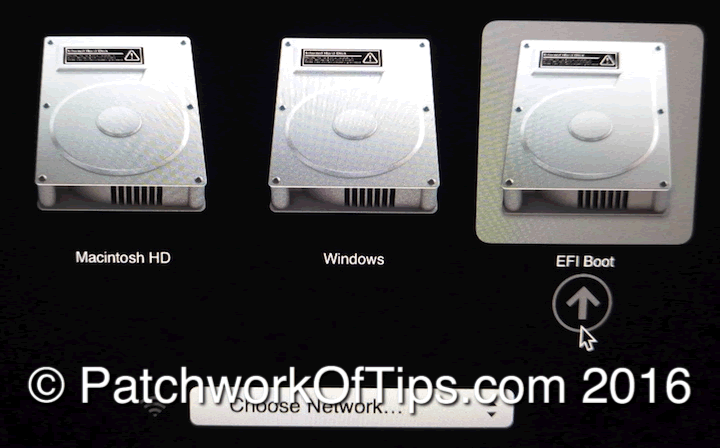 Select Recovery HD (in my case, it's EFI Boot as I made some modifications to my system that caused this) and this will take you straight to your system recovery center.
Once there, open Terminal.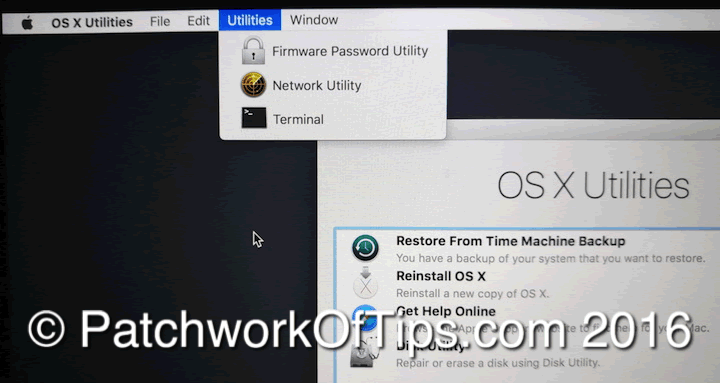 In Terminal, type in csrutil disable and enter.

Exit the Terminal and Restart your MAC.

Your widgets should be back now and the Safari's Share function should be working again without crashing the browser.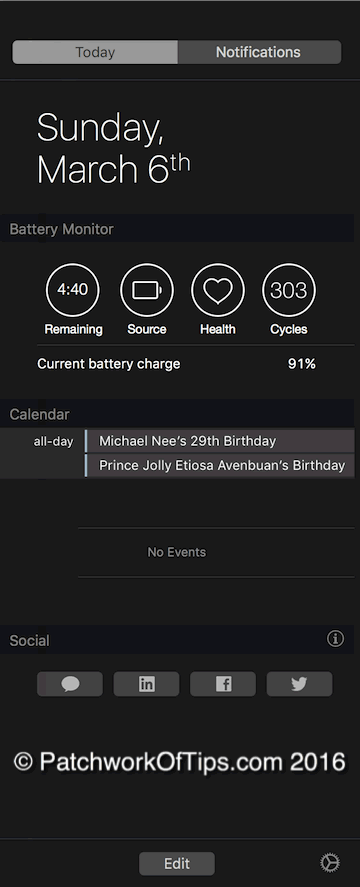 To complete this fix, you have to re-enable System Integrity Protection so that your system is fully protected from attacks once again. Just boot back into recovery as you did previously, log into terminal and then run this command csrutil enable instead.

Reboot your MAC once again and you're done. Do let me know if this works for you or not by leaving a quick comment. Thanks.
Please rate & share this article to help others. Thanks
You'll also like: